I told you guys this week would be pleasantly filled with giveaways right? Well today's is a bit of a doozey as well!  You can pick from a 16gm Ipad or a $300 Amazon Gift card.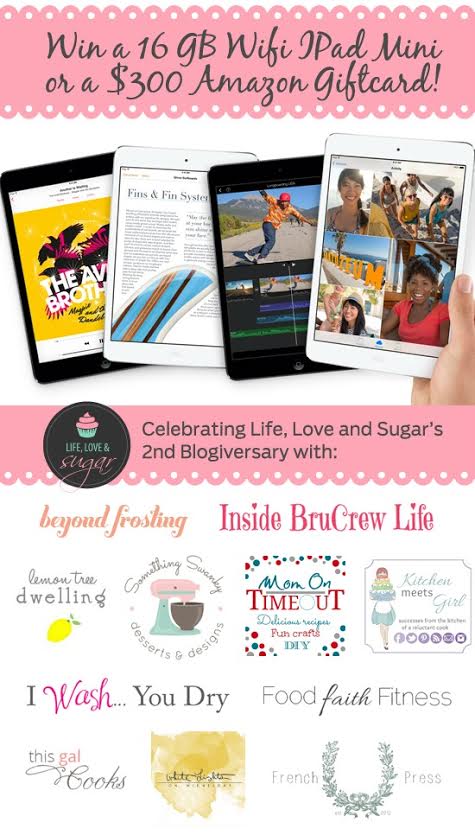 You guys know my BBF (best blogging friend) Lindsay just turned 2! We bloggers love to celebrate our birthdays, since our blogs are practically like children, minus the dirty diapers and feeding times. Well earlier this week, there is a giveaway for a Kitchen Aid Mixer, so be sure to enter that one too!
As a baker, I am constantly using my Ipad in the kitchen. Sometimes to watch Grey's Anatomy, but most of the time I pull up recipes on my Ipad. For Christmas, I asked my dad to make me one of these Ipad stands. While it doesn't prevent my Ipad for getting floured on (due to constant flour and powered sugar flying around my kitchen), it does help prevent me from spilling liquids on my beloved Ipad!
Of course, if you already have an Ipad, than you can choose a $300 Amazon gift card too! Lindsay is always thinking of you guys. That's why we balance each other out so well. I only wish we lived closer. One because she is super fun to hang out with and two because she makes things like this chocolate cake. Please join me and a few of our friends for this awesome giveaway!