Blackberry Ice Box Cake is a fresh blackberry ice cream layered with graham cracker and whipped cream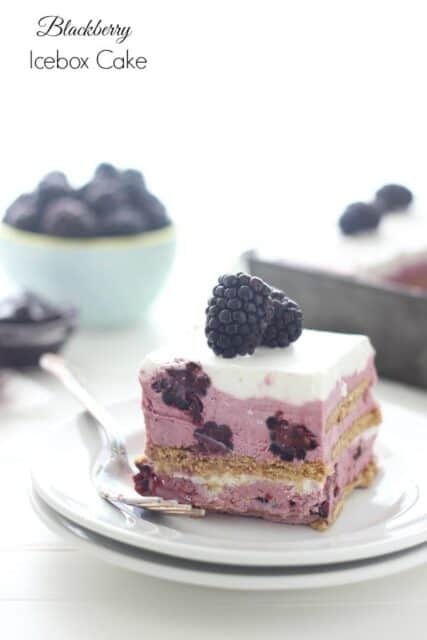 I know what you must be thinking right now, TWO ice cream cakes in a row? You either love me or you don't, but I hope you do. Summer is officially here and I am celebrating! Banana Split S'mores Ice Cream Cake anyone? Yea, that's what I thought!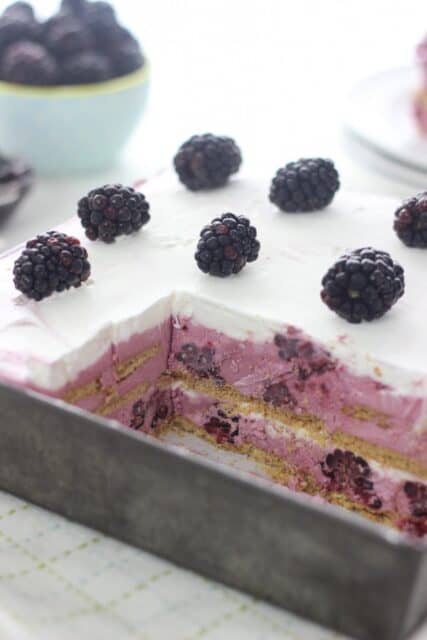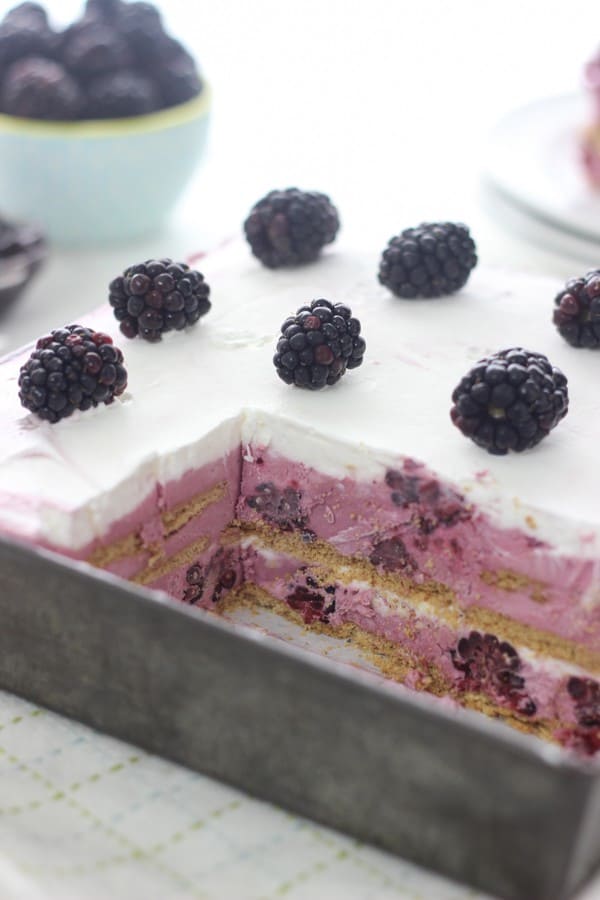 Today I am excited to be guest posting at Better Homes and Garden's Delish Dish with this Blackberry Icebox Cake. This blackberry ice cream is a no-churn base made with cream cheese, blackberry jam and whipped cream. The ice cream is layered with graham crackers and topped with whipped cream. I loved every bite!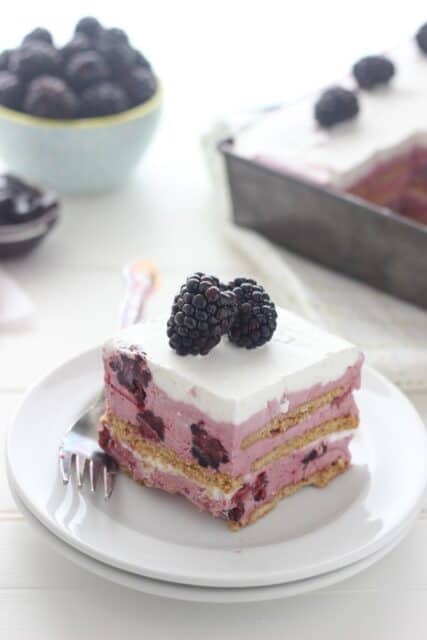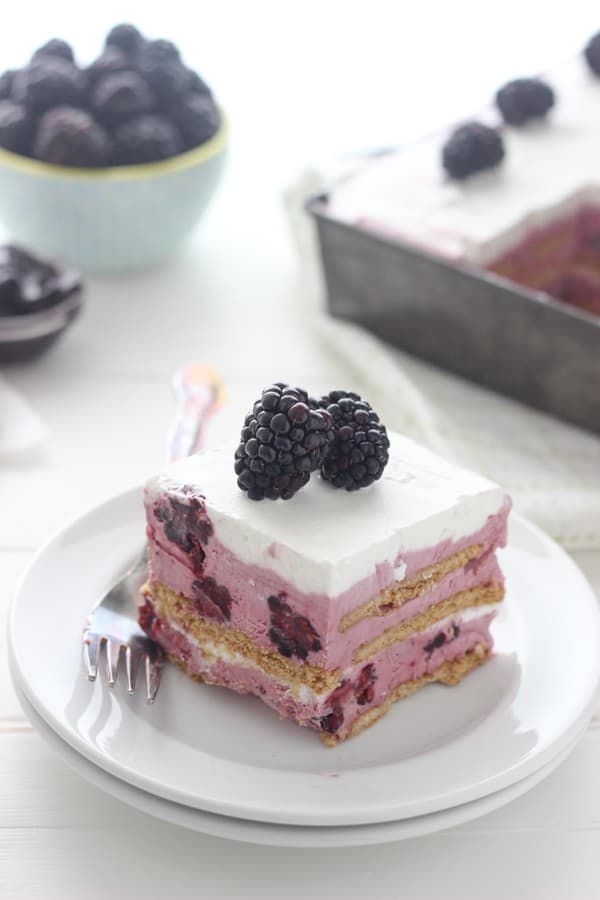 This recipe is so simple you guys! You don't need an ice cream machine, you just need to mix together the ingredients and call it a day. I chose to add fresh berries into the ice cream because I love the tartness that it adds! It is a nice contrast to the sweet jam.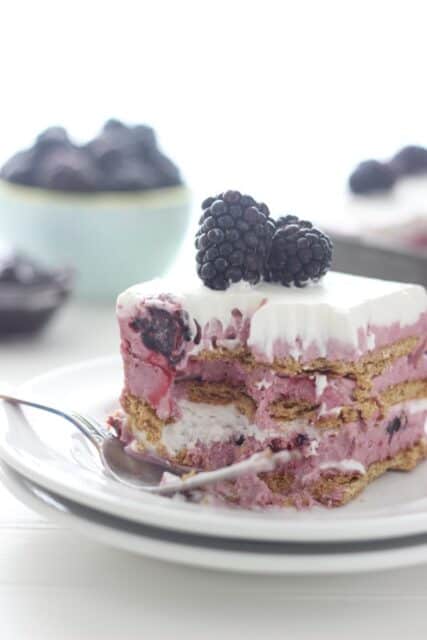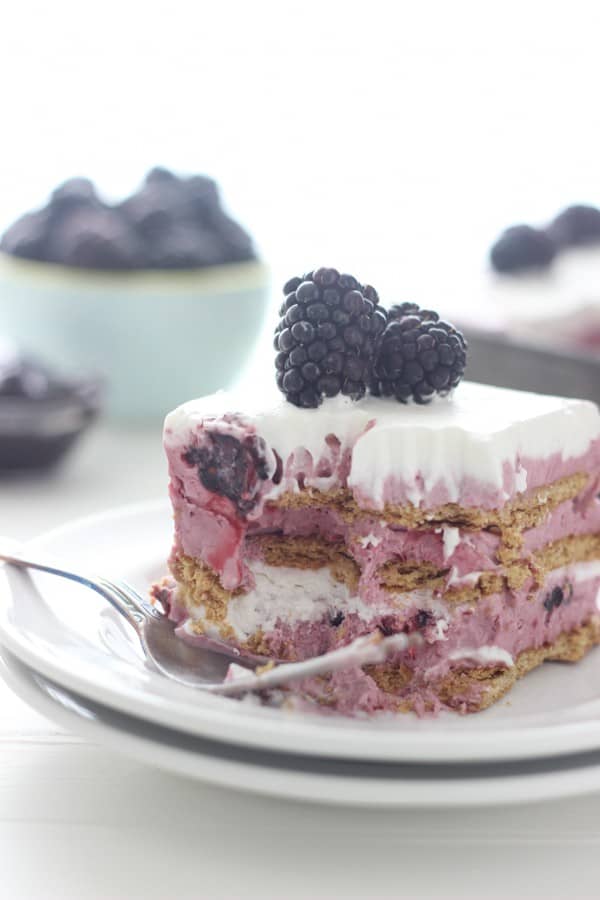 One reason I chose to recreate the original Black Raspberry Ice Cream Pie is because I seriously miss black raspberry ice cream! It must be an east coast thing, because I have yet to find a good black raspberry ice cream in California. In fact, I asked my boyfriend about it and he looked at me like I had two heads; he has never heard black raspberry ice cream before! The scoop shop that I worked at in high school has the best black raspberry ice cream!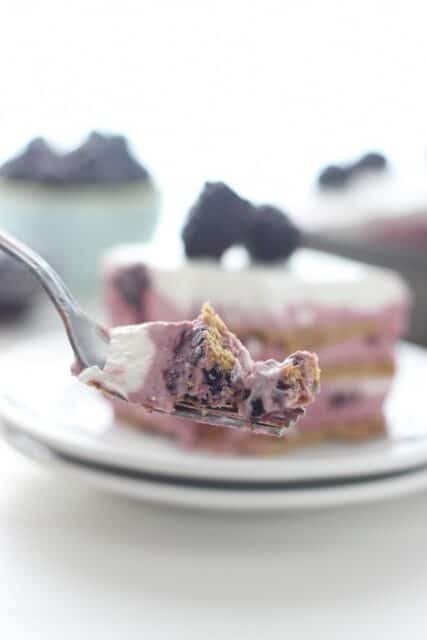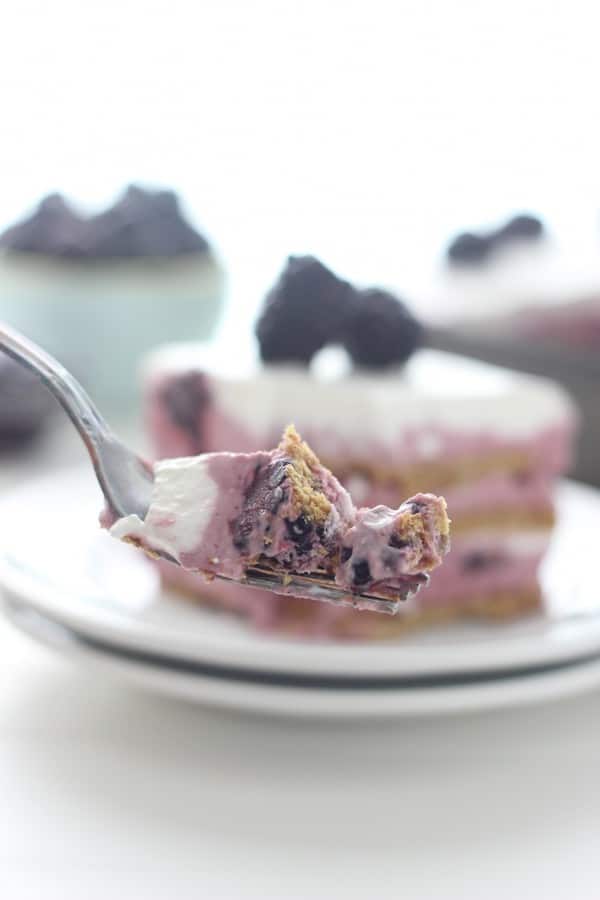 This certainly wasn't my first ice cream cake this summer, and I am sure it won't be my last. Do you have a favorite ice cream flavor from your childhood? I would love to hear about it!
Today you can find my adaptions over at the Better Homes and Garden's blog Delish Dish. Or skip right to the recipe.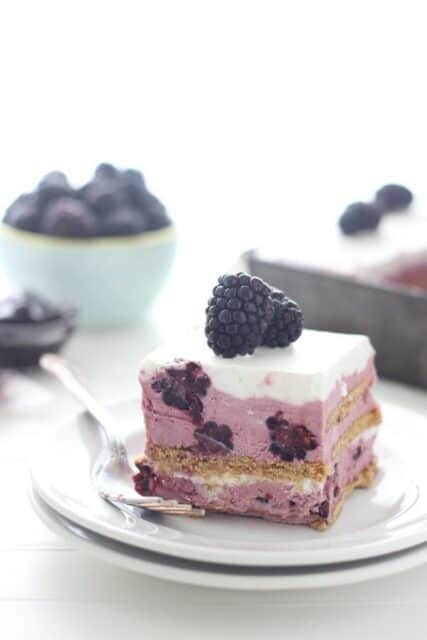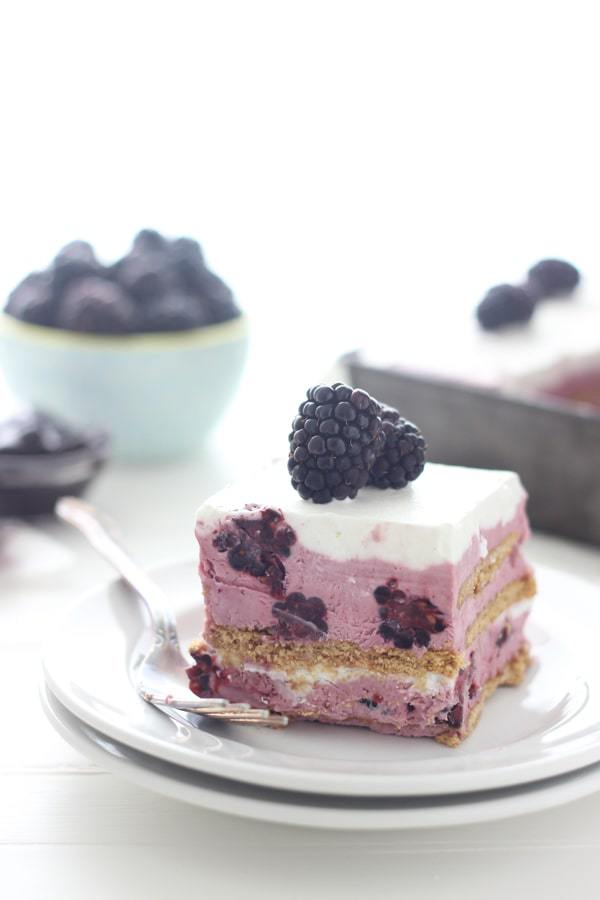 Keep up with all the happenings. Follow Beyond Frosting:
Facebook | Twitter | Pinterest | Instagram | Bloglovin | Google+
Don't miss a thing, subscribe at the end of this post!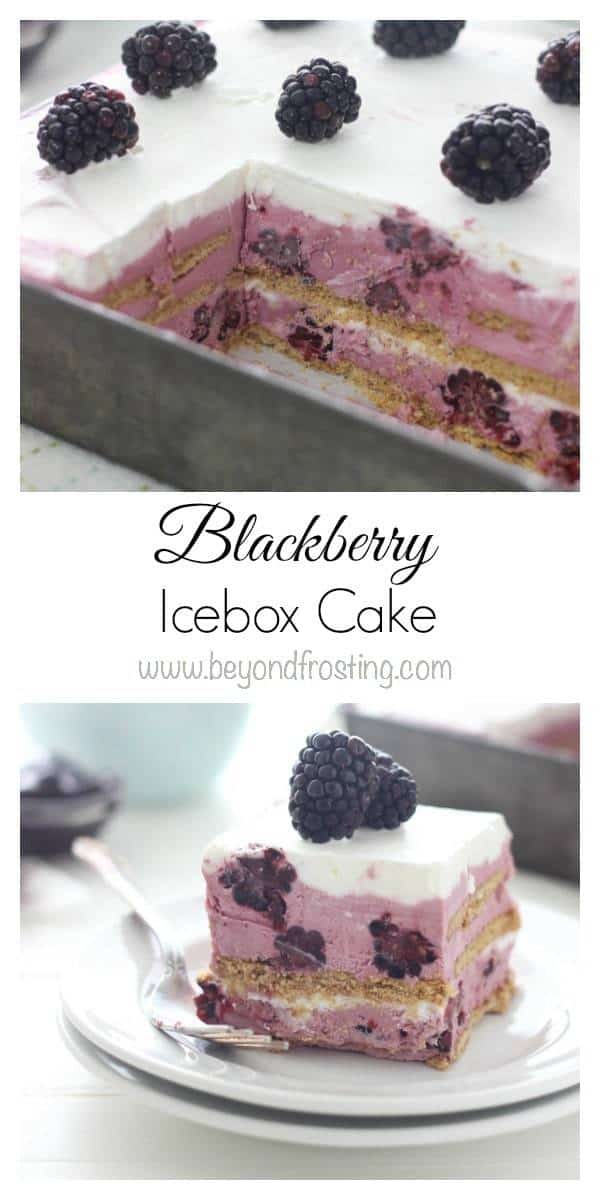 More from Beyond Frosting:
Banana Split S'mores Ice Cream Cake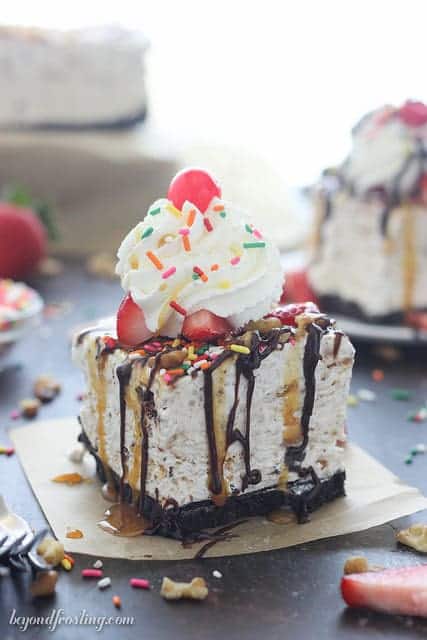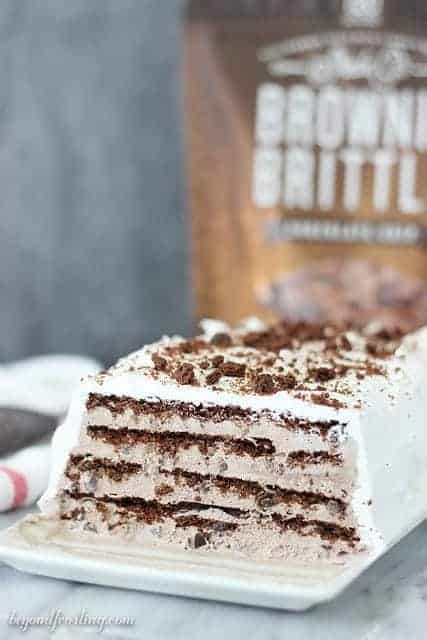 Easy Strawberry Marshmallow Pie