This Banana Cake with Browned Butter Rum Frosting is a perfect for brunch or dessert! A moist banana cake with a buttered rum frosting.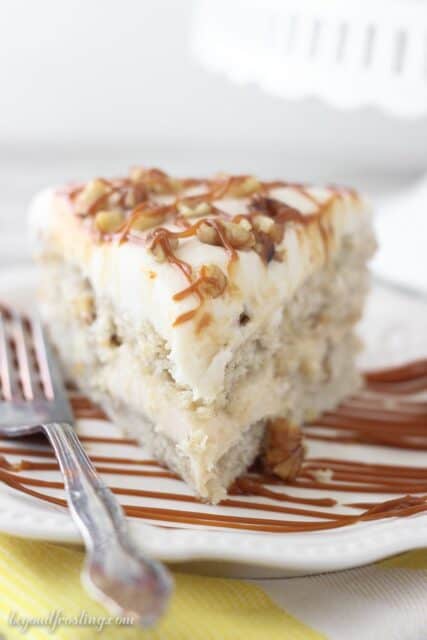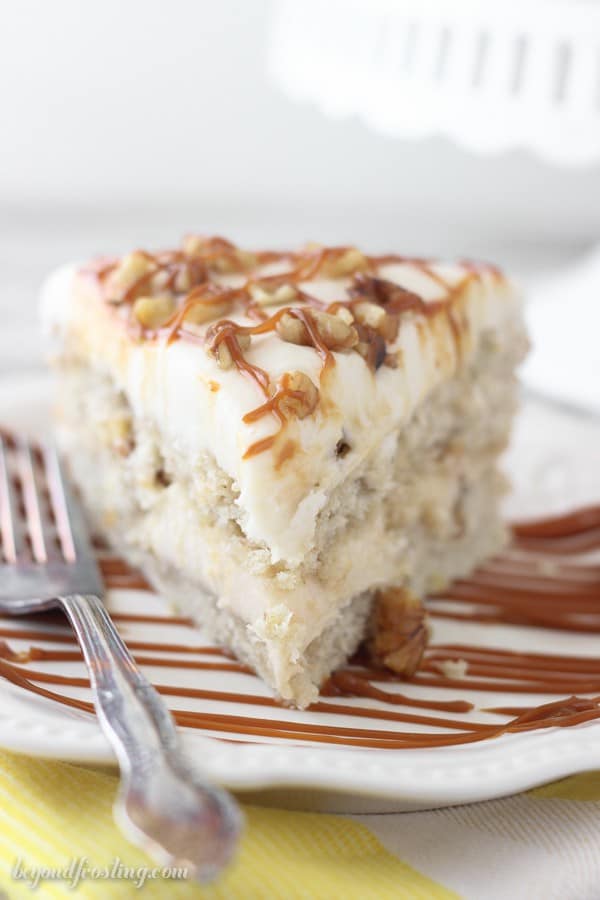 I made it a goal this year to share more cakes with you. I think cakes are a work of art and there are so many ways you can decorate a cake. While my style tends to be more rustic, I truly appreciate the nice, clean, buttoned up look. I also seem to be sharing cakes for birthday because today is my little brother's birthday. He's 26, which makes me feel REAL old. Happy birthday boy- that's my nickname for him, so creative I know!
This Banana Cake with Browned Butter Rum Frosting is a bit more rustic looking. Today I am sharing this recipe over at Better Homes and Gardens. It is adapted from their original recipe, which was made as banana bars. The batter did not need to be adapted to make this cake.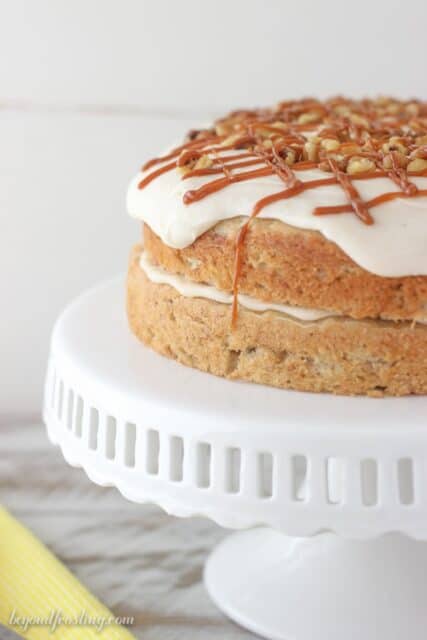 I baked this cake in two 8-inch pans, but you can certainly use 9 inch pans as well. The cake will not be as tall with the 9-inch pans. Whenever I make a cake, I always grease the pans with Crisco and give them a gently coating of flour. I also prefer to line the bottom of my pan with parchment paper, but it is not required.
The frosting is so easy! If you have never browned butter before, you are in for a treat! Once the butter is melted, continue stirring it over the heat until it turns light brown. You will smell a nutty aroma and you're done!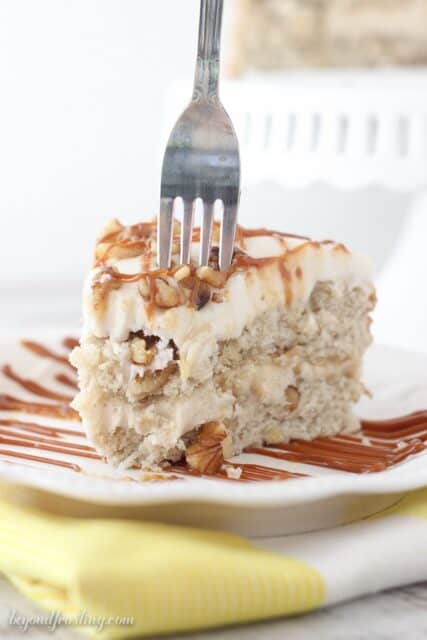 Read more about how I made this cake over at Better Homes and Gardens or just skip right to the recipe for Banana Bars with Buttered Rum Frosting! Be sure to double the frosting if you want this as a cake!
Keep up with all the happenings. Follow Beyond Frosting:
Facebook | Twitter | Pinterest | Instagram | Bloglovin | Google+
Don't miss a thing, subscribe at the end of this post!