These Skinny Lemon Cream Pie Cupcakes are made with a diet soda and a cake mix, lemon pudding filling and a Cool Whip frosting. They are perfect for Weight Watchers or low-calorie eaters.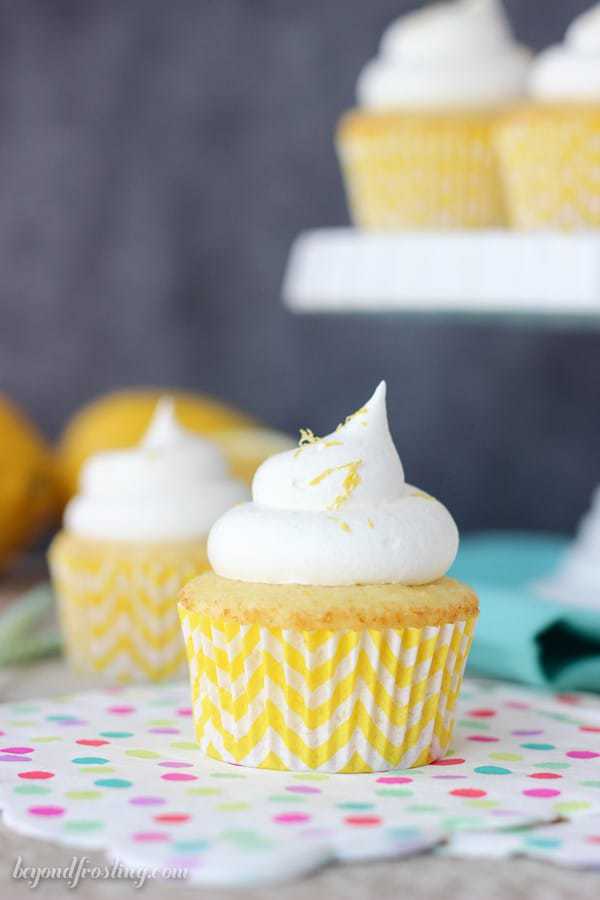 I know I shouldn't be talking about this, but I was on my phone with my mom last night and realized that I'm going to be 30 in less than 30 days. LESS THAN 30 DAYS. With everything going on recently, I didn't even realize it was so close. I have mixed emotions. Some really amazing things are happening this year so it's already lining up to be a good one. BUT there is a sense of loss as I exit my twenties. That's normal right? Please just say yes.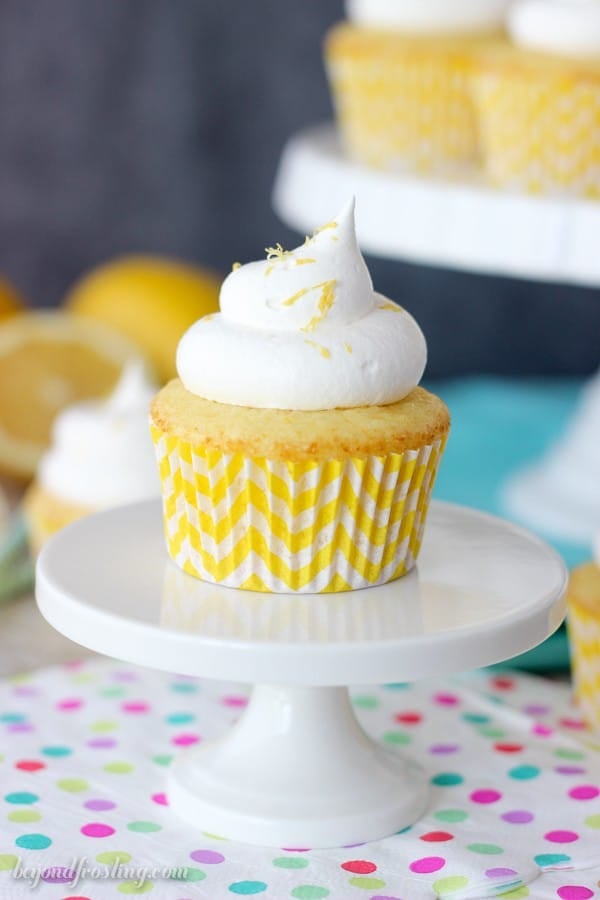 Something else really weird happened yesterday. I made cookies with my hand mixer for the first time in maybe 4 years. I just thought it might be fun to change it up a bit. The butter had to be pretty soft before I mixed it, and I made a total mess. Flour everywhere. I don't even know why I both cleaning the kitchen all the time.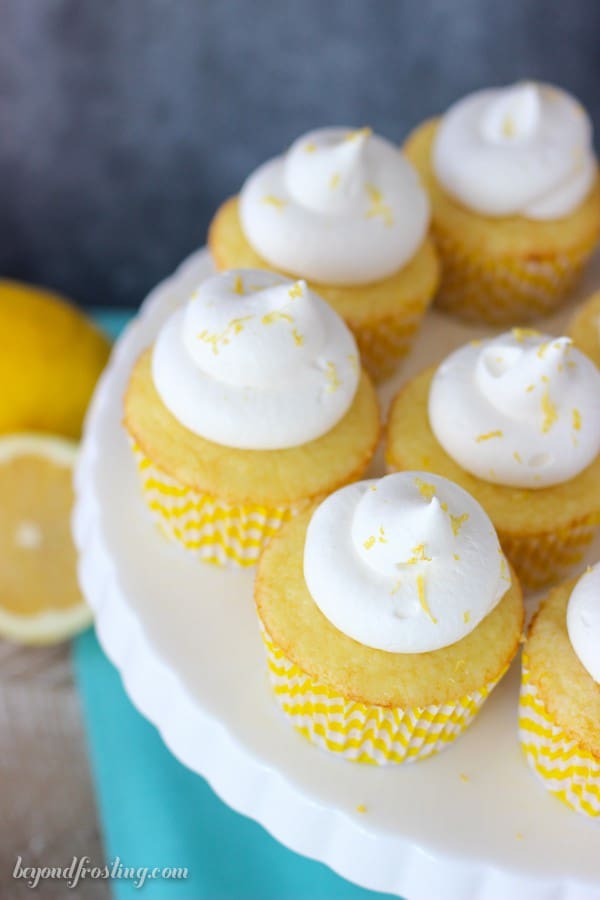 It's time to welcome May with these Skinny Lemon Cream Pie Cupcakes. Since my world revolves around sugar, I think it's my duty to give you guys some "skinny-fied" recipes every once in awhile. These recipes are especially great for Weight Watcher members such as myself.
Slightly off topic here, but I am finally settling back into my diet after a hiatus for March and April. I've loaded my refrigerator with fruits and veggies and tailoring my meals to only what I'm actually hungry for. In the meantime I will just have to deal with my boyfriend's confused looks when I just want cauliflower mashed potatoes or green beans for dinner. He is usually unamused, but I can't blame him
Anyhow, back to these cupcakes.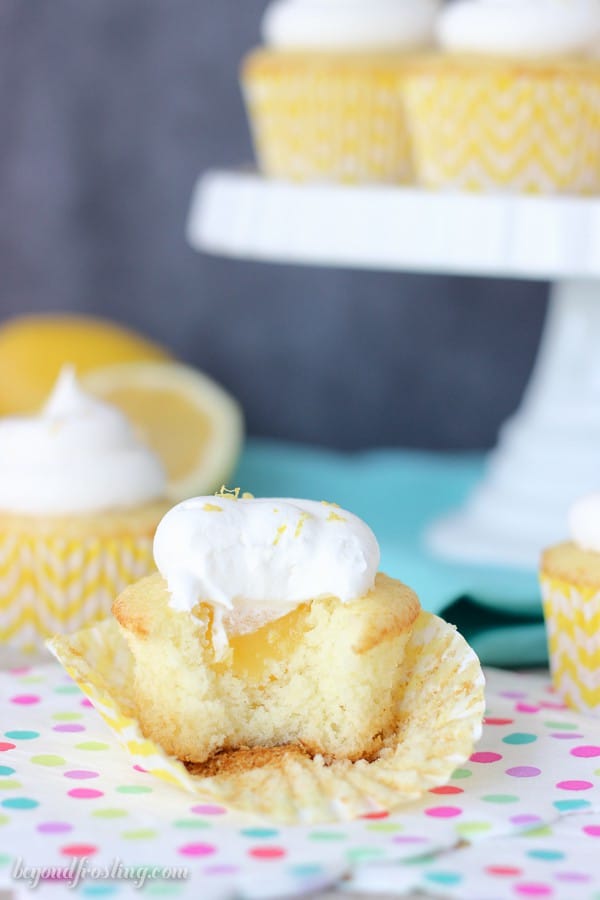 This recipe starts with a box of white cake mix and some fat-free, sugar-free lemon Jello. Instead of your standard eggs, oil and water, I used a can of Diet 7UP and some lemon zest. The combination of these ingredients helps eliminate some of the calories. You could take it even further and try it with a fat-free or a sugar-free cake mix, I know Pillsbury makes ones.
After your cupcakes have cooled, use my favorite cupcake corer and hollow out the top 2/3 of your cupcake and preparing the filling.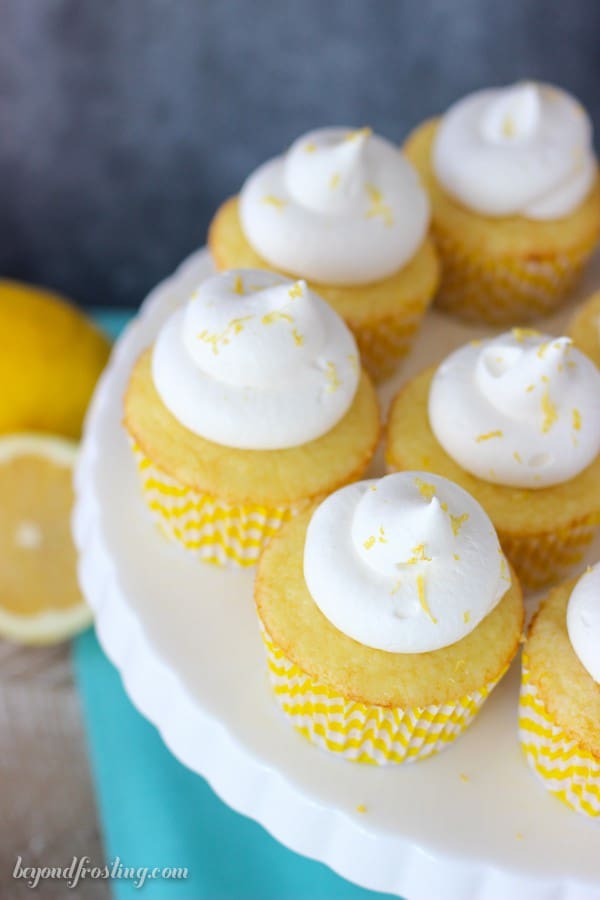 The filling uses a fat-free, sugar-free vanilla pudding (or you can use lemon) and one cup of non-fat milk. The pudding will be pretty thick but do you best to stir it until the dry ingredients are dissolved. Throw the pudding in the refrigerator for 10 minutes or so.
For the topping, I used a container of fat-free Cool Whip. I prefer the fat-free blend as opposed to the sugar-free blend. Divide the whipped cream between the cupcakes and top with lemon zest. You will have to keep these cupcakes refrigerated, but before you serve them, leave them out for about 15 minutes or so.
You'll definitely need to try Skinny Coconut Cream Pie Cupcakes because cupcakes make everything better! If you happen to be looking for the full calorie version of the Lemon Cream Pie Cupcakes, everyone LOVES those!!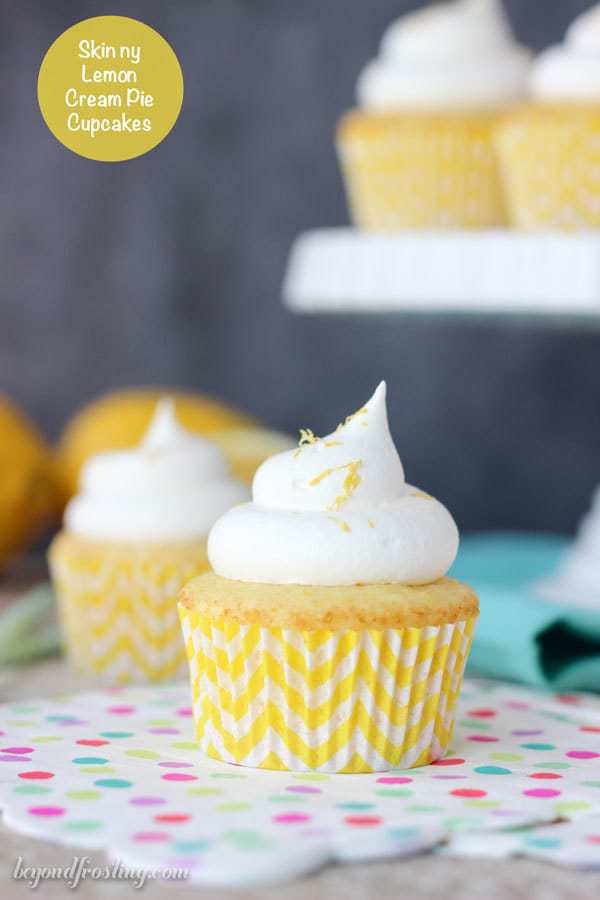 Keep up with all the happenings. Follow Beyond Frosting:
Facebook | Twitter | Pinterest | Instagram | Bloglovin | Google+
Print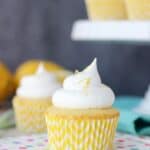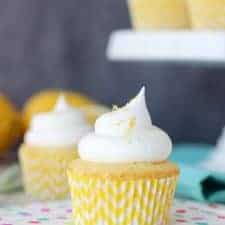 Skinny Lemon Cream Pie Cupcakes
---
Author:

Prep Time:

10 mins

Cook Time:

15 mins

Total Time:

25 minutes

Yield:

20

to

24

cupcakes

1

x
Description
These Skinny Lemon Cream Pie Cupcakes are made with a diet soda and a cake mix, lemon pudding filling and a Cool Whip frosting. They are perfect for Weight Watchers or low-calorie eaters.
---
Scale
Ingredients
1

package White cake mix

1

package Sugar-Free, Fat-Free Lemon Jello

1

can (12 oz) Diet 7UP

¼ cup

Sugar-free, fat-free instant vanilla pudding mix

1 cup

Non-fat skim milk

8 ounce

s Cool Whip, Fat-free
---
Instructions
Pre-heat the oven to 350° F and line a cupcake pan with 24 cupcake liners.
In a medium-sized mixing bowl, combine white cake mix, lemon jello and Diet 7UP and whisk until well combined.
Divide batter evenly between cupcake liners, about 2 to 3 tablespoons each.
Bake at 350°F for 12-16 minutes, baking times will vary by oven. Check the cupcakes for doneness by inserting a toothpick into the center of the cupcake. If the toothpick comes out clean, the cupcakes are done. Allow cupcakes to cool completely.
In a small bowl, combined pudding mix, and milk and whisk until the pudding mix is dissolved. Refrigerate for 10 minutes until the pudding is firm.
Remove a small piece of the center of your cupcake, using the melon baller or knife. Cut about ⅔ of way down. Set the tops aside.
Once the pudding mix has firmed, spoon into a large plastic bag and cut off the tip. Fill the center of the cupcakes with the pudding mix, dividing evenly between each cupcake. Place the tops of the cupcakes back over the pudding and gently press down.
Pipe the Cool Whip onto the cupcakes and keep them refrigerated until you are ready to serve. Remove the cupcakes from the refrigerator 15 minutes before serving.
---
You might also like:
Skinny Coconut Cream Pie Cupcakes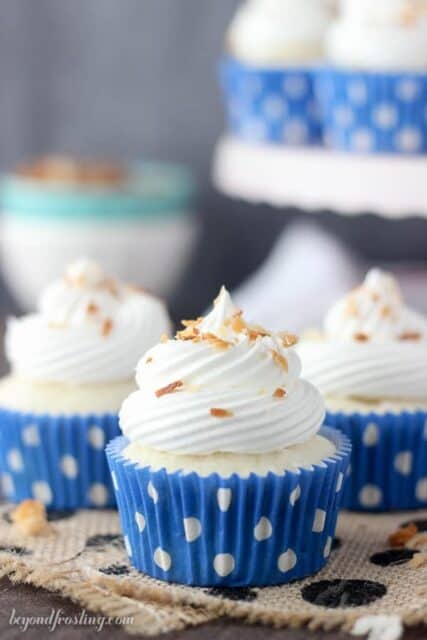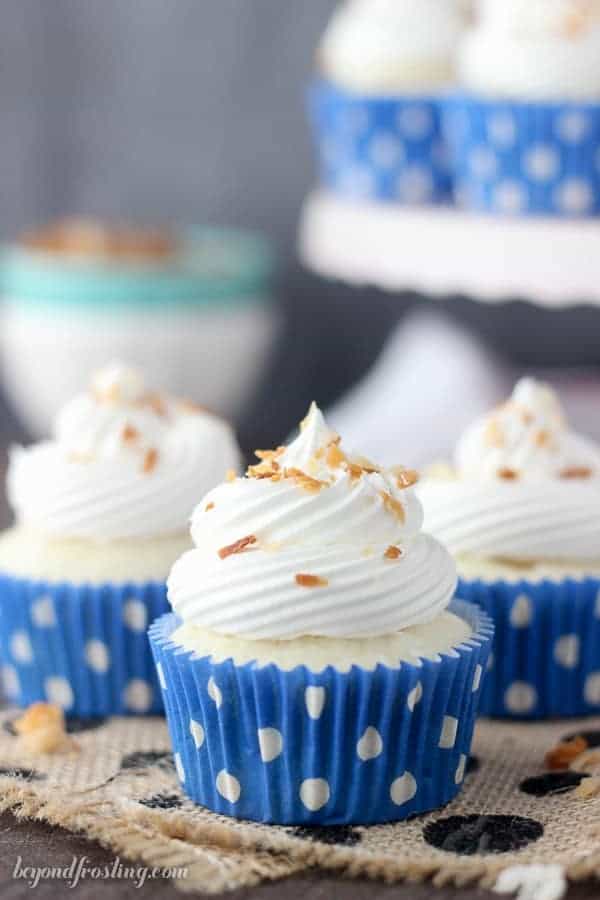 Skinny Frozen Lemon Mousse Pies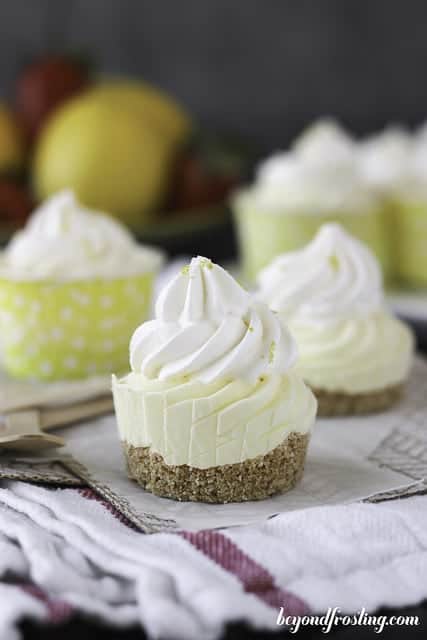 Skinny Chocolate Pudding Cupcakes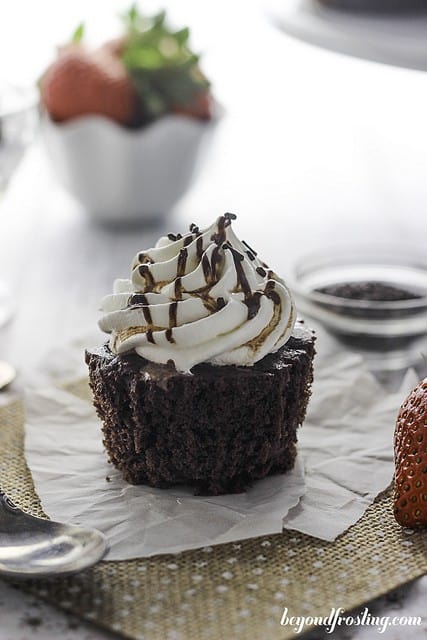 Skinny Champagne Cupcake Shooters