This post may contain affiliate sales links. Please see my full disclosure policy for details
A collection of over 30 amazing and mouthwatering cupcakes and frosting. Whether you like cake mix cupcakes or from-scratch cupcakes, there is something for everyone!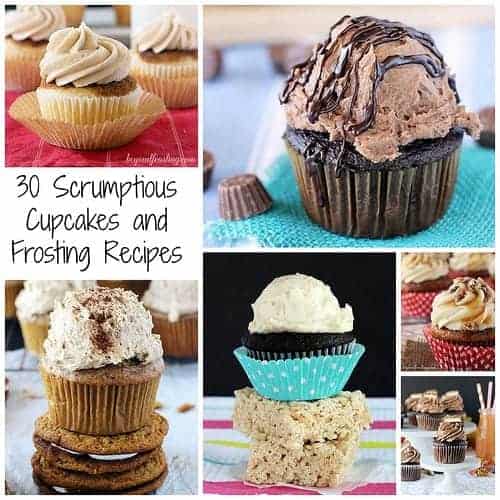 Today I thought I would share with you a roundup of all my cupcake recipes here on Beyond Frosting. I consider cupcakes and frostings to be a specialty of mine, and they are the most fun to create.
I love the endless flavor combinations. In fact, one of my cupcake recipes was my first ever accepted submission on Foodgawker.
Lately I have been addicted to making chunky frostings filled with candy, cookies or other sweet treats.
The first frosting I ever posted was a Swiss Meringue Vanilla Bean buttercream, which was posted during the first month of my blog. I adore a good Swiss Meringue frosting, soft silky and very light.
I always said that I was never a huge frosting person, until I started making my own. Take a walk with me on my cupcake journey (please excuse the photos from some of my earlier posts).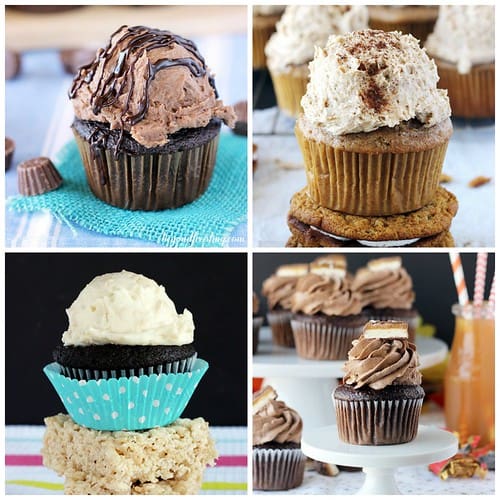 Reese's Peanut Butter Cup Frosting
Caramel Apple Milky Way Frosting
Newest Additions:
Skinny Coconut Cream Pie Cupcakes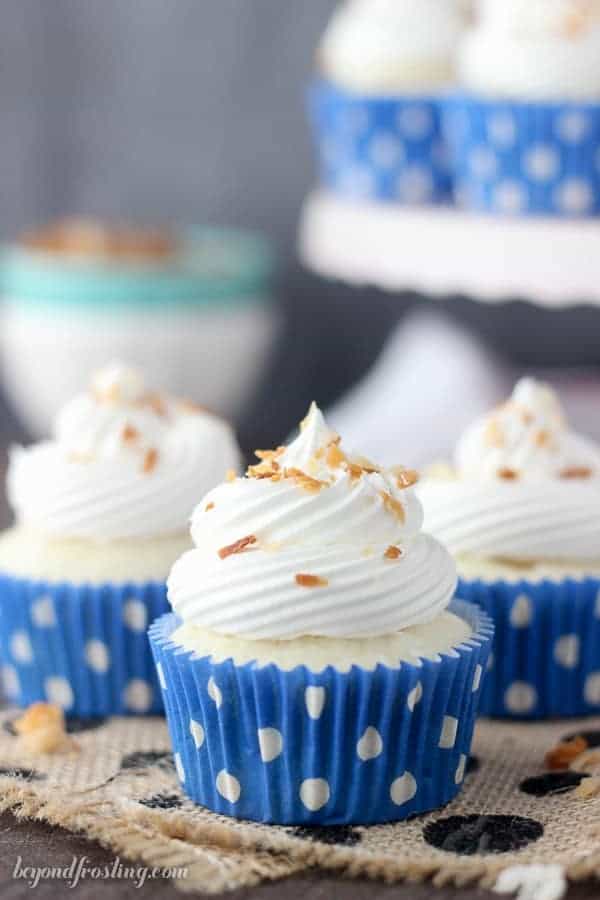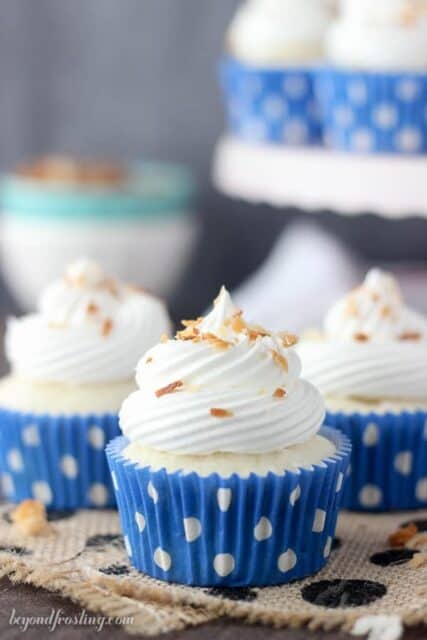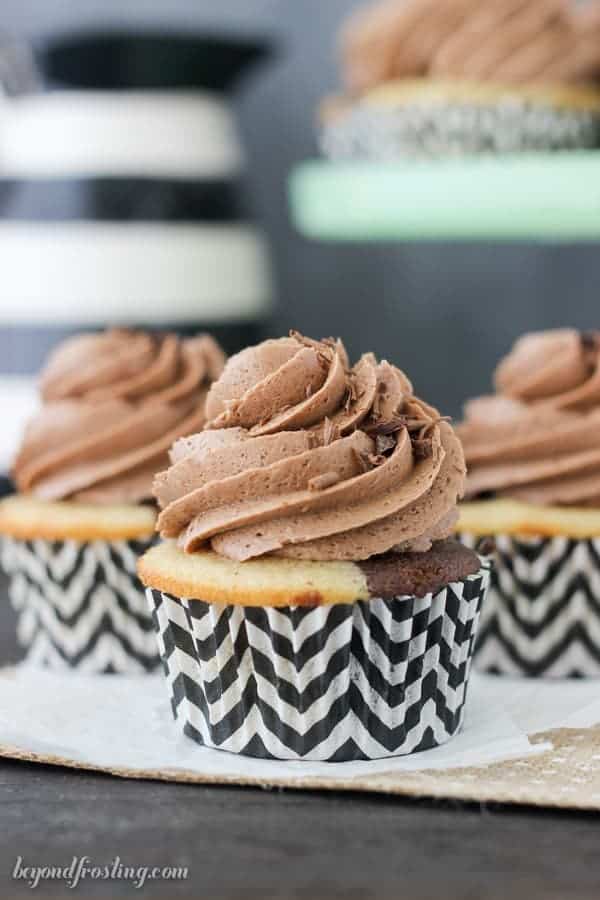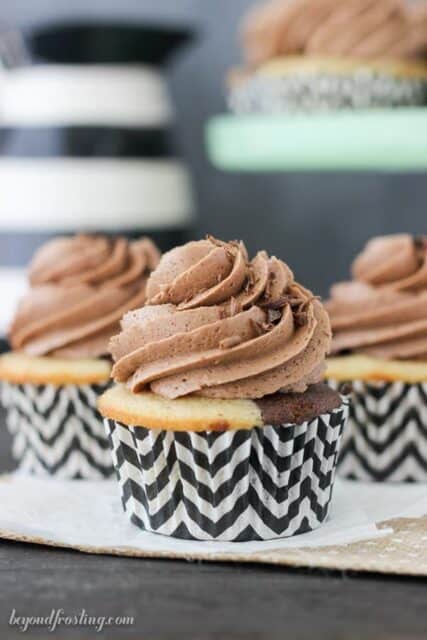 Spice Cupcakes with Vanilla Buttercream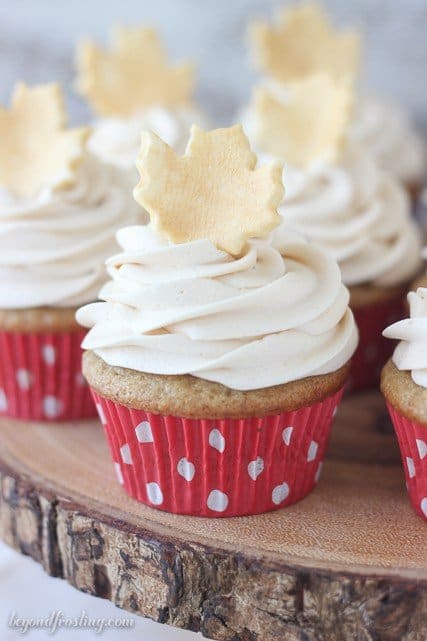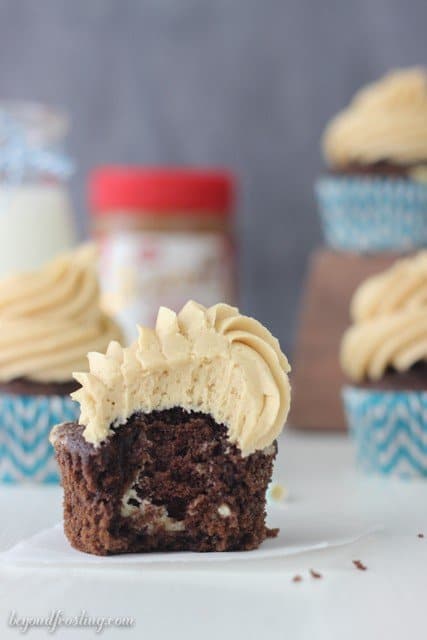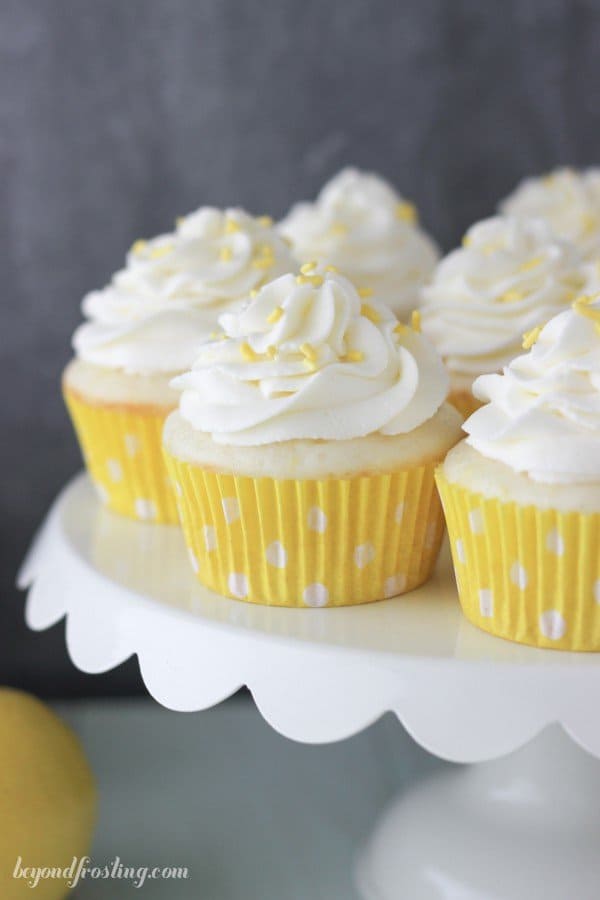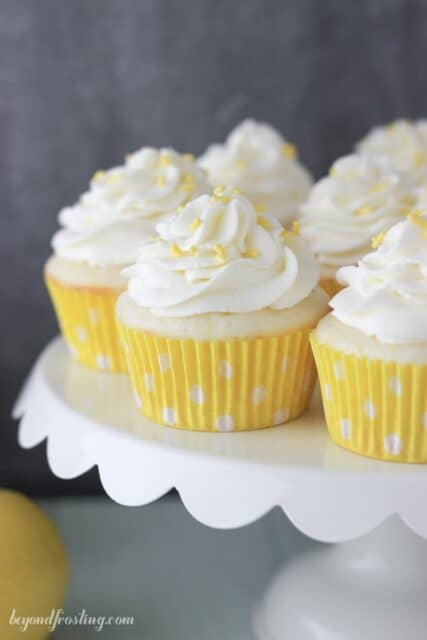 Ultimate Cookie Dough Cupcakes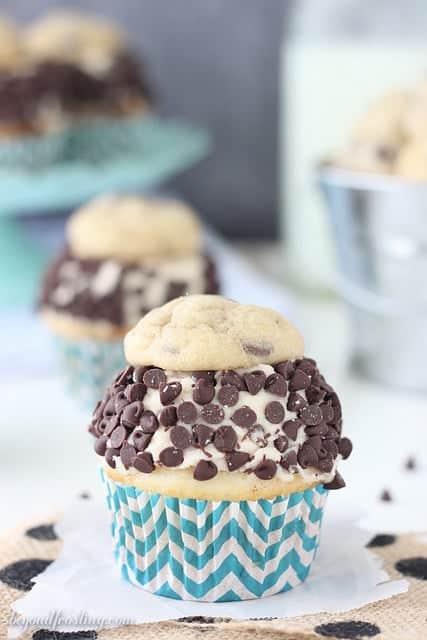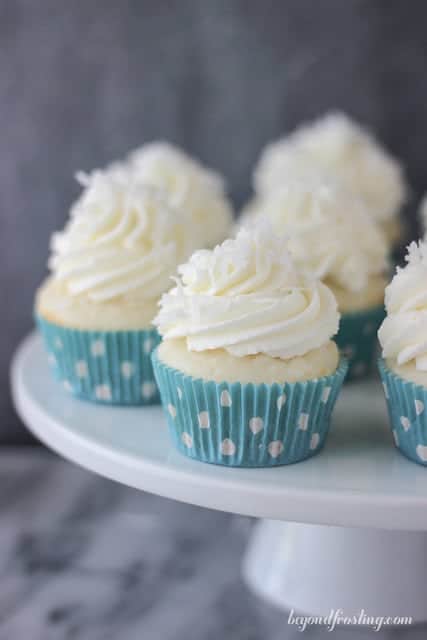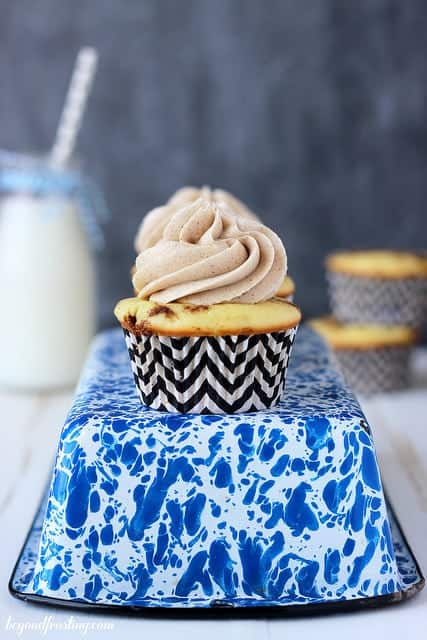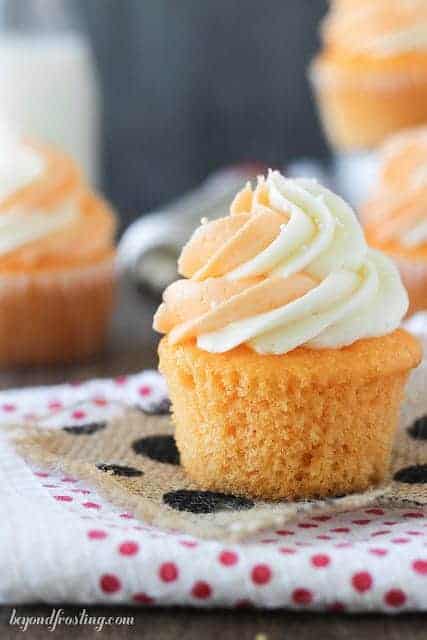 Brownie Brittle S'mores Cupcake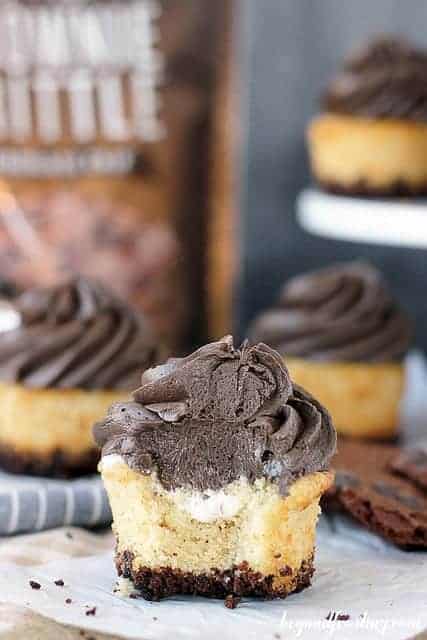 Chocolate Strawberry Cheesecake Cupcake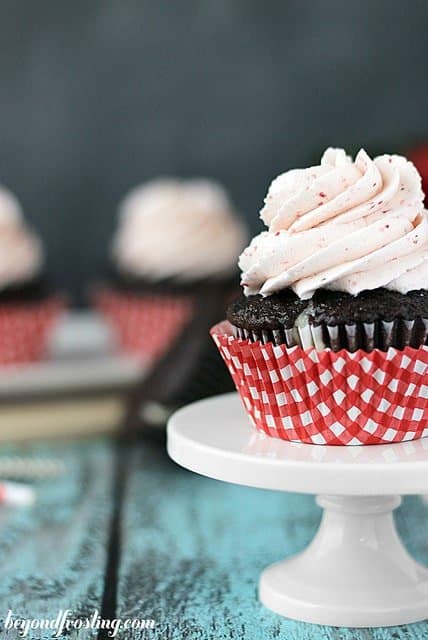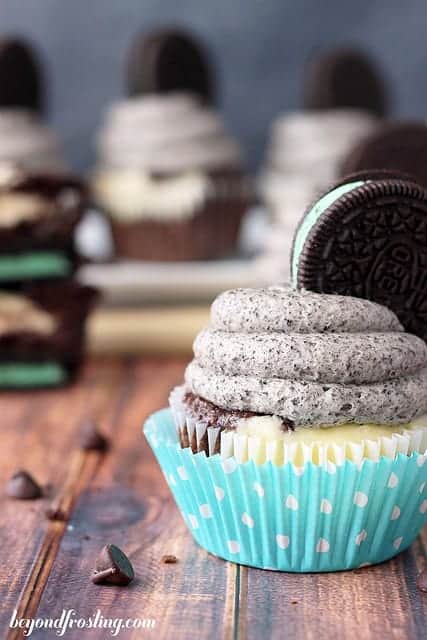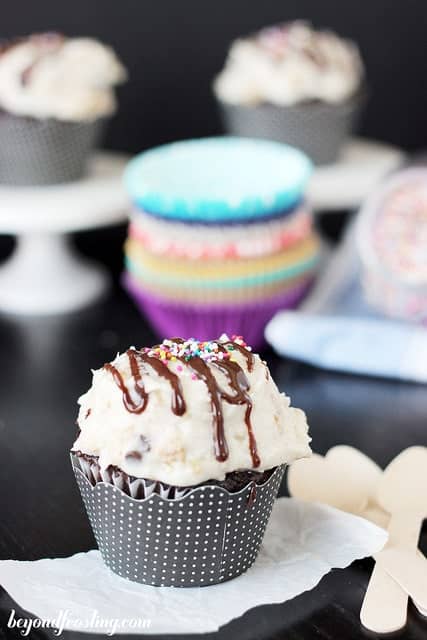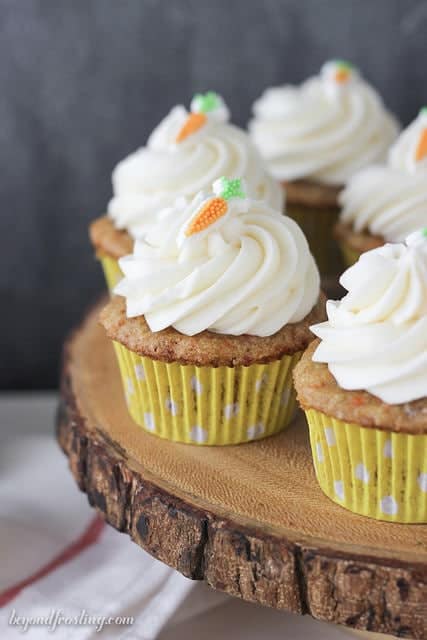 Oldies but goodies:
Chocolate Cream Cheese Cupcakes
Mocha Irish Cream Cupcakes for Two
Root Beer Float Cupcakes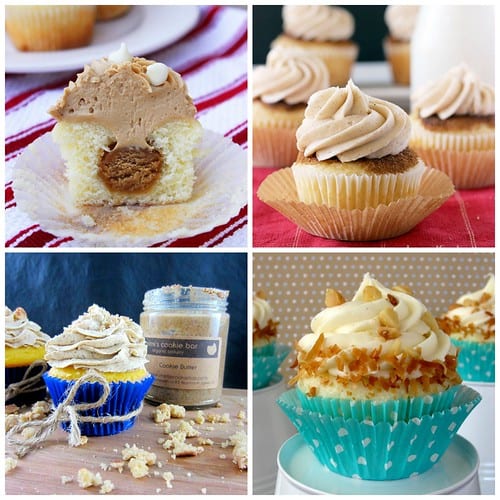 White Chocole Cookie Butter Cookie Dough Cupcakes
Coffee Cake Snickerdoodle Cupcakes
Cookie Butter Frosting
Coconut White Chocolate Macadamia Nut Cupcake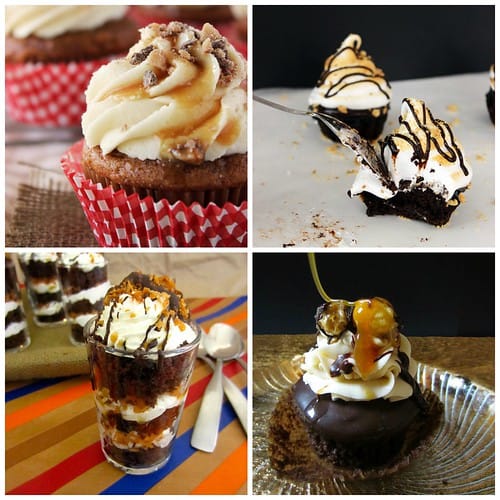 Easy Pumpkin Cupcakes with Caramel Cream Cheese
Caramel Moose Munch Cupcakes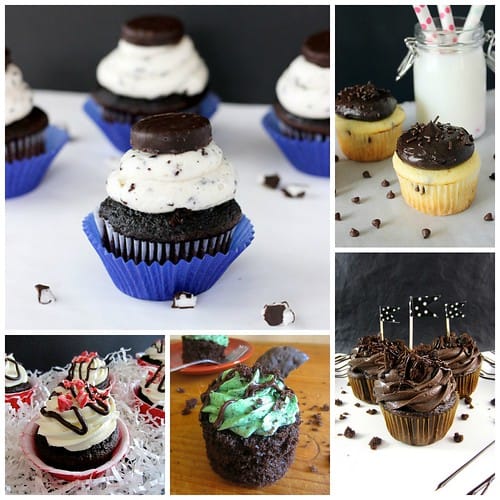 Dark Chocolate Peppermint Patty Frosting
Vanilla Mint Chip Cupcakes
Peppermint Cupcakes with Hot Chocolate Mousse and White Chocolate Buttercream
Thin Mint Cakes
Triple Chocolate Brownie Cupcakes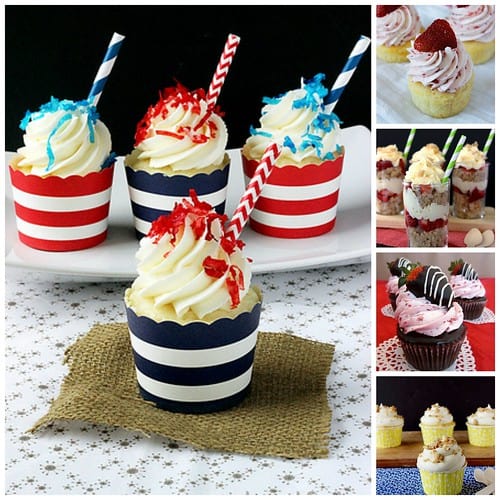 Strawberry Pound Cake Cupcakes
Strawberry Margarita Cupcake Shooters
Ghirardelli Chocolate and Strawberries Cupcakes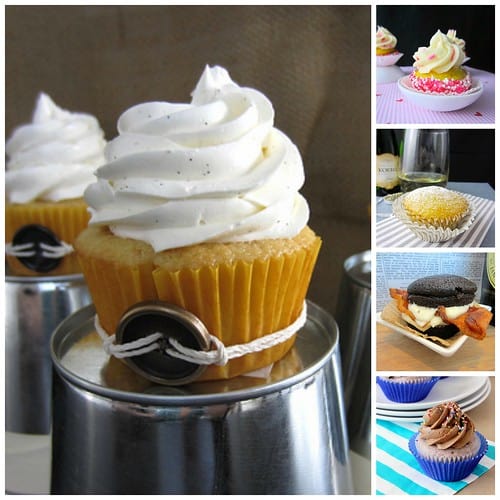 Vanilla cupcakes with Vanilla Bean Swiss Meringue Buttercream
Cake Batter Mini Cupcakes
Champagne Cupcakes with Champagne Glaze for Two
Maple Bacon Stout Cupcakes
Brownie Stuffed Chocolate Cupcakes with Chocolate Funfetti frosting
What Are Popular Cupcake Flavors?
You can never go wrong with a vanilla cupcakes or chocolate cupcakes, but you can always make them your own by adding a unique frosting recipe. Sometimes you might want a more seasonal recipe such as pumpkin cupcakes for fall or Lemon cupcakes for summer.
Can I make cupcakes the night before?
Almost all cupcake recipes can be prepared in advance. Depending on the type of frosting or if there's a filling, it may need to be refrigerated. If you live in a warmer or more humid climate, you may also need to refrigerate your cupcakes.

Regardless, it's best to store them in an airtight container.
How do I make my cupcake more moist?
A lot of my cupcake recipes call for sour cream. Sour cream is known for keeping cakes and cupcakes extra moist.

If you don't have sour cream, often times a plain Greek yogurt is a good substitute for sour cream.