Ditch the cake mix because this homemade Yellow Cake Recipe is better than the boxed cake mix in your pantry. This classic birthday cake combination has a spongy yellow cake with a decadent and fudgy chocolate buttercream. With an easy list of ingredients and a few simple steps, you can impress your friends with their favorite homemade cake.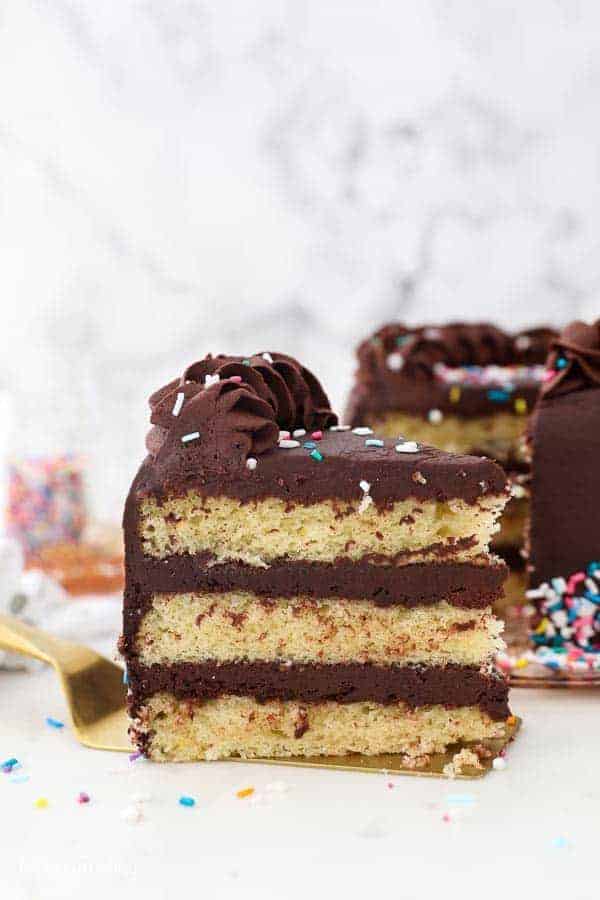 Over the last couple years, I've spent hours in my kitchen testing and perfecting cake recipes. I'm not a professionally trained baker, I am a girl who has always loved dessert and is really picky when it comes to cakes and cupcakes.
I want you to fall in love with homemade cake recipes the same way I did and still do.