This post may contain affiliate sales links. Please see my full disclosure policy for details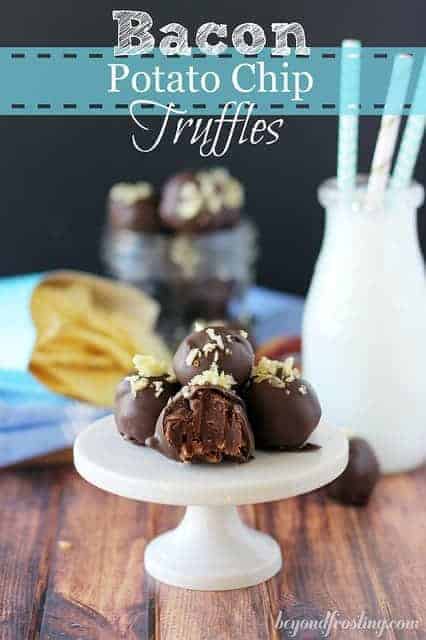 I don't know what came over me on Sunday, but I decided I needed to do a day of juicing. I have put on a few l-b-s over the past year and half and it's catching up to me in an uncomfortable way. So before committing myself to a 3-day cleanse, I thought I should try some different things for a day. While the morning was fine, by the time the afternoon came around, I was seriously looking for something to chew on. I held out until about 9 PM when I finally spread half an avocado on an English muffins. While I think I did a decent job for my first go-round, I feel like I am ready to try it again next weekend, maybe for 2 or 3 days. Those of you who do these juice cleanses, tell me your secrets! Do you have a favorite brand of juice? Do you follow a program?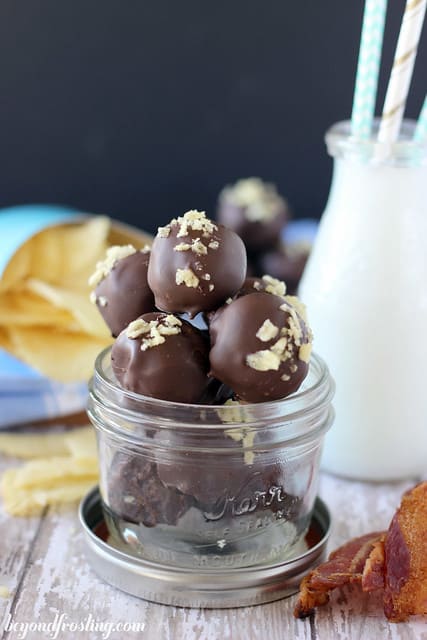 After juicing for a day, I felt it was only necessary to make truffles. Whether it be game day or Valentine's day, these Bacon Potato Chip Truffles are sure to please your man. Heck, they might even please your woman (men take note!). It's pretty much a party in your mouth with salty bacon and potato chips in every bite. Sometimes I feel like it's difficult for people to grasp the concept of bacon and chocolate, but seriously, the combination is undeniably amazing. I am a firm believe that anything with bacon taste better. Words to live by folks.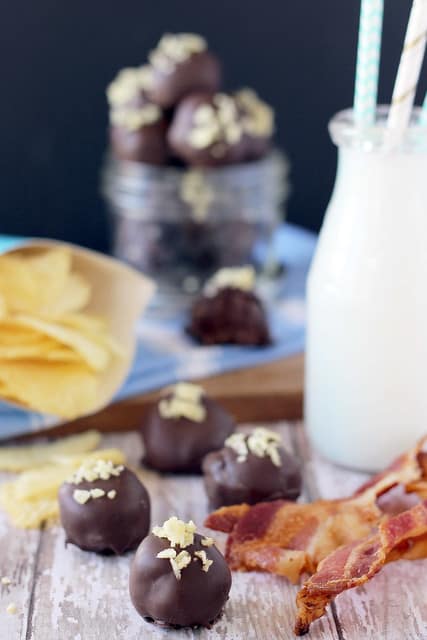 These truffles are coated with a layer of chocolate on the outside and sprinkled with an additional bit of potato chips. For the candy coating, you're life will seriously be so much easier if you use candy making melted chocolate instead of chocolate chips. Often times, it's hard to get chocolate chips thin enough to produce a good coating and usually it takes several tablespoons of Crisco. I have been a long time user of Candiquik but also dabbled with Ghirardelli candy melts. Candiquik melts in the microwave in about a minute, and is seriously the perfect consistency for dipping things like truffles, strawberries and pretzels.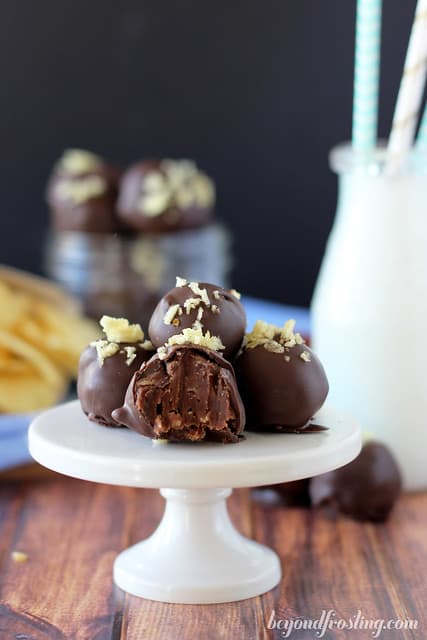 Keep up with all the happenings. Follow Beyond Frosting.
Facebook | | Twitter | Pinterest | Instagram |
Print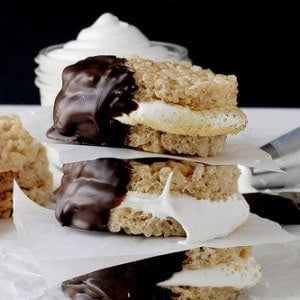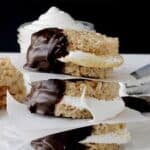 Bacon Potato Chip Truffles
Ingredients
1/2

C Cooked bacon (

5

–

6

pcs).

1

C Heavy cream

2 tbsp

Butter

12 oz

Dark chocolate

1/4

C Potato chip crumbs
For the coating
12 oz

Candy coating

2 tbsp

Potato chip crumbs
Instructions
Precook bacon (about 5-6 pc) according to package instructions. Allow to cool and chop into tiny pieces. You will need a heaping ½ cup, but really, it's not like you can add too much bacon.
In a small saucepan, heat heavy cream and butter over medium-low heat just until bubbling. Stir to prevent the cream from burning.
In a heatproof bowl, place dark chocolate chips in the bowl and pour heated heavy cream over top of the chocolate. Allow chocolate and cream to sit for 10 minutes until the chocolate has melted slightly. Whisk until smooth. If the chocolate is not all melted, microwave the chocolate mixture in 15-20 second increments in the microwave.
Take a handful of potato chips and squish them in a Ziploc bags into tiny pieces.
Add crushed potato chips and bacon bits into melted chocolate. Stir to combine.
Allow mixture to cool and refrigerate until firm, overnight is best but a few hours should do.
Scoop hardened chocolate with a melon baller or a tablespoon scoop. Roll into a smooth ball. Keep refrigerated while dipping, it will help make it easier to handle them.
Melt candy coating in a microwave proof bowl. Dip chilled truffles in candy coating and roll until coated. Sprinkle the top with crushed potato chips crumbs.
Allow chocolate coating to set completely. Keep refrigerated.
Recipes from the web:
Butterfinger Cookie Dough Truffles from Inside BruCrew
Mashed Potato Truffles from Dessert for Two
35 Candiquik Recipes from The Domestic Rebel
You might also like:
Whiskey Chocolate Toffee Truffles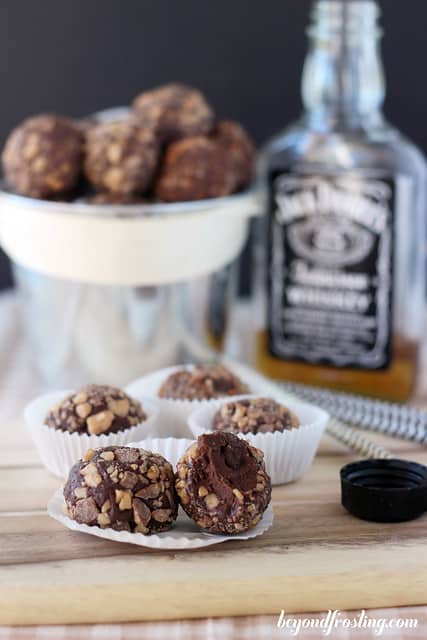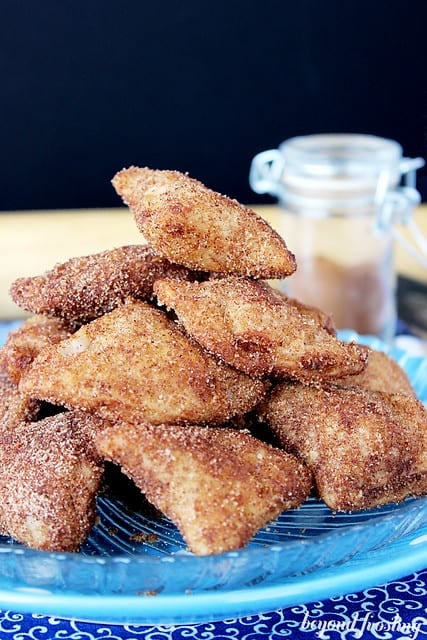 Deep Fried Cake Batter Cookie Dough