This post may contain affiliate sales links. Please see my full disclosure policy for details
It's always nice to look back on the top posts I create each year. On average, I post 2 new recipes a week which is about 100 recipes. Some weeks there are more and some there are less. Just think about that and then think about all the butter, sugar, flour, eggs and powdered sugar I have gone through; I'm a regular at Target. 2016 was the year of No-Bake Treats! After last year's marathon to the finish, I can say I enjoyed the holiday season FAR more this year and I am making up for all of last year's lost sleep.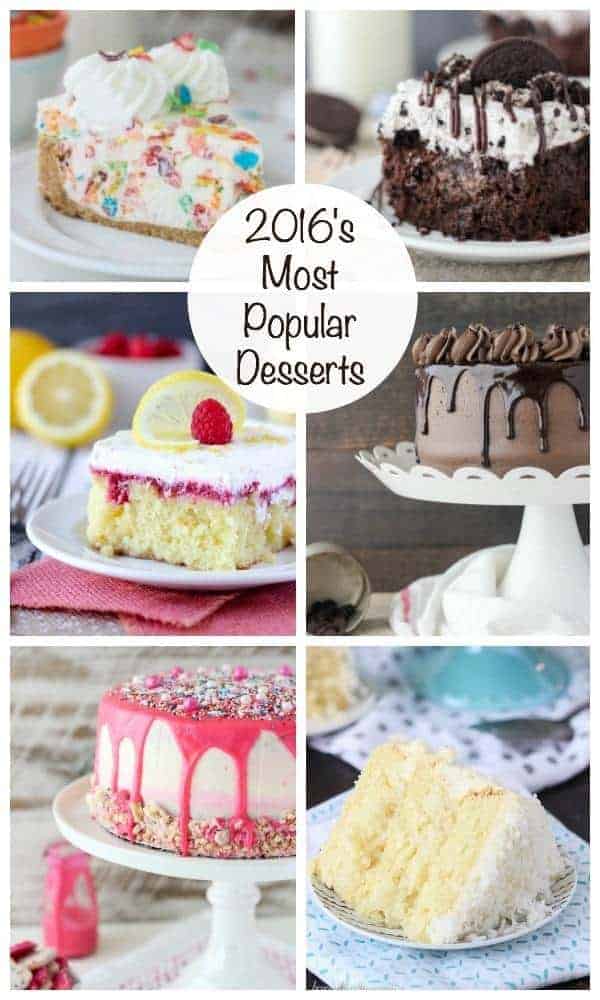 It was really great to see a lot of last year's (2015) posts in my top performing recipes again this year. It's nice to know we share a love for poke cakes. Below I've rounded up the top 10 recipes that I posted in 2016. There's a LOT of cake, chocolate and Oreos. I've always known we had a lot in common.
I hope you enjoyed the holidays with family and friends and celebrated the love ones who couldn't be with us and I wish you a happy and healthy 2017.
#10: Coconut Custard Cake
Layers of Coconut Cake with Coconut Custard and Coconut Frosting. Seriously heaven.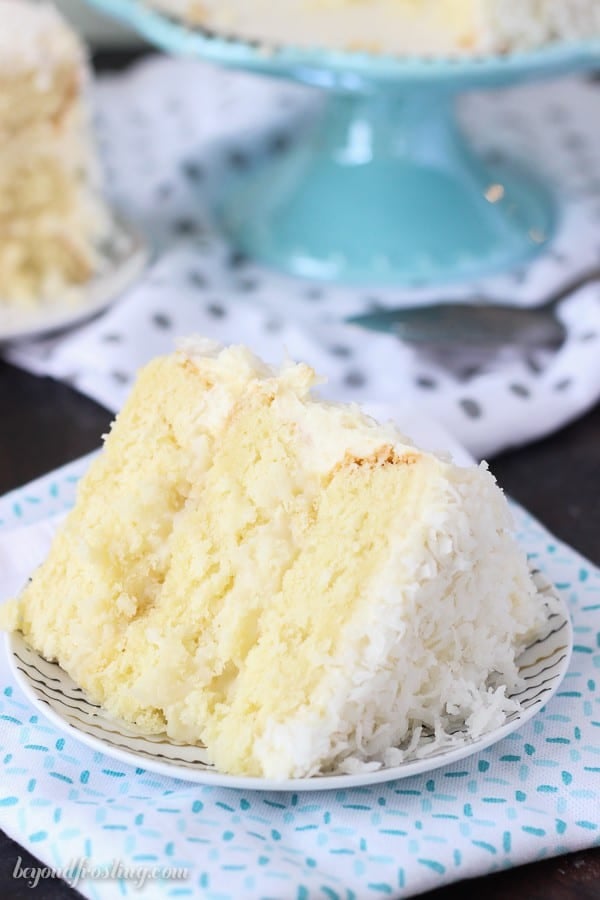 Layers of chocolate stout cake with a rich chocolate frosting.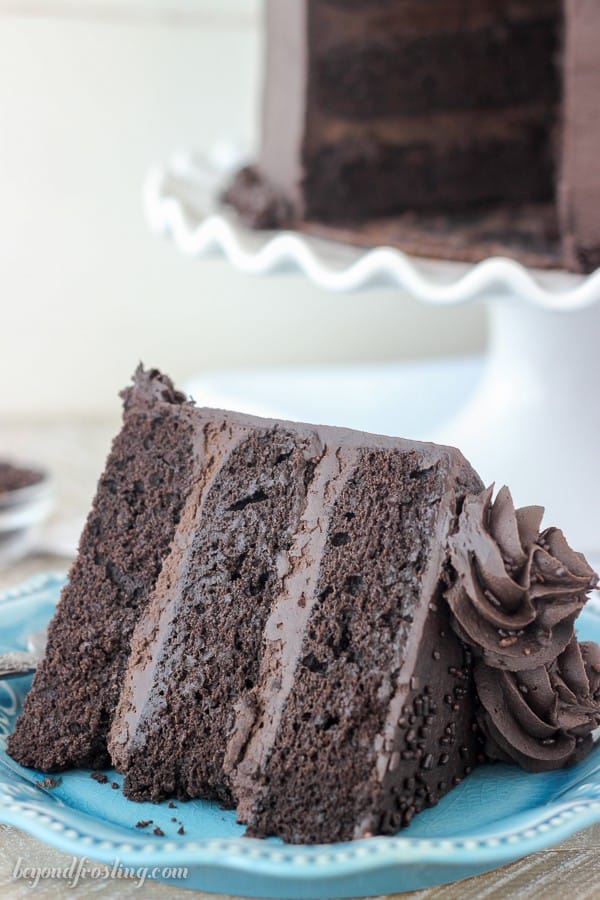 #8: Baileys Chocolate Cheesecake
This is a recipe I shared over at Better Homes and Gardens but it continues to be popular! The Bailey's Chocolate Cheesecake is topped with a Bailey's Whipped Cream!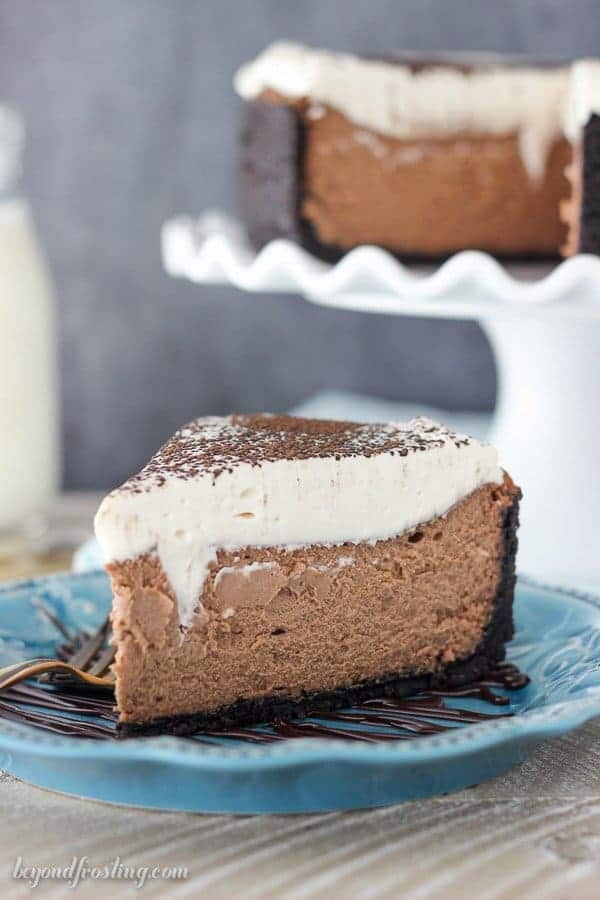 The perfect combination of sweet lemon cake and tart raspberry filling.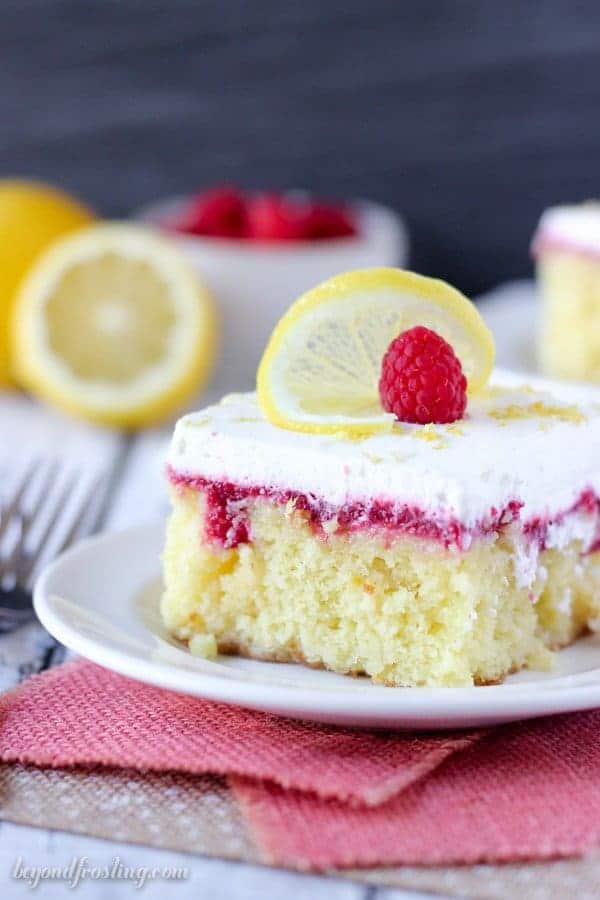 #6: Chocolate Oreo Icebox Cake
Chocolate overload with this chocolate Oreo filling, graham crackers and plenty of whipped cream.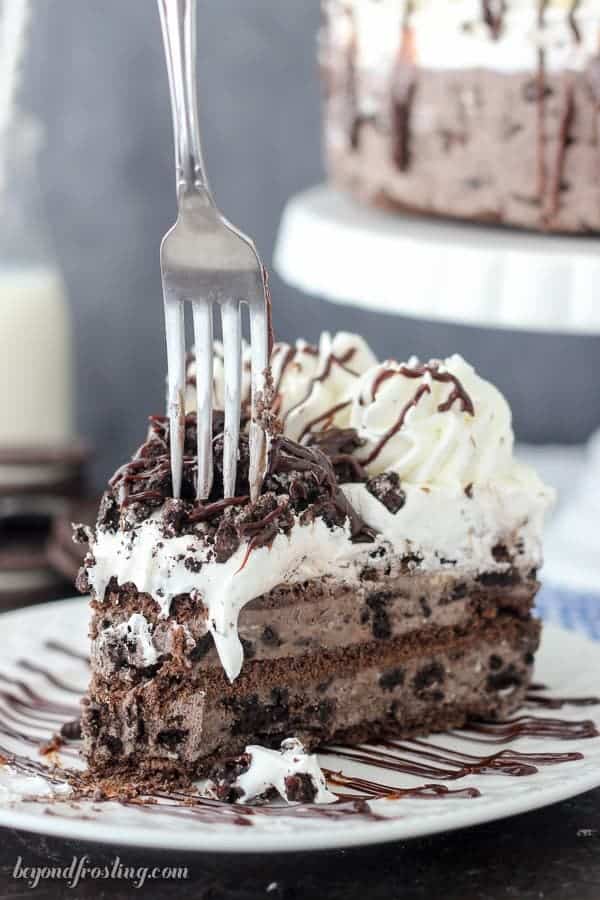 A recent addition to my poke cake obsession, this doesn't disappoint. The chocolate cake is soaked in hot fudge and topped with a Chocolate Oreo Dirt.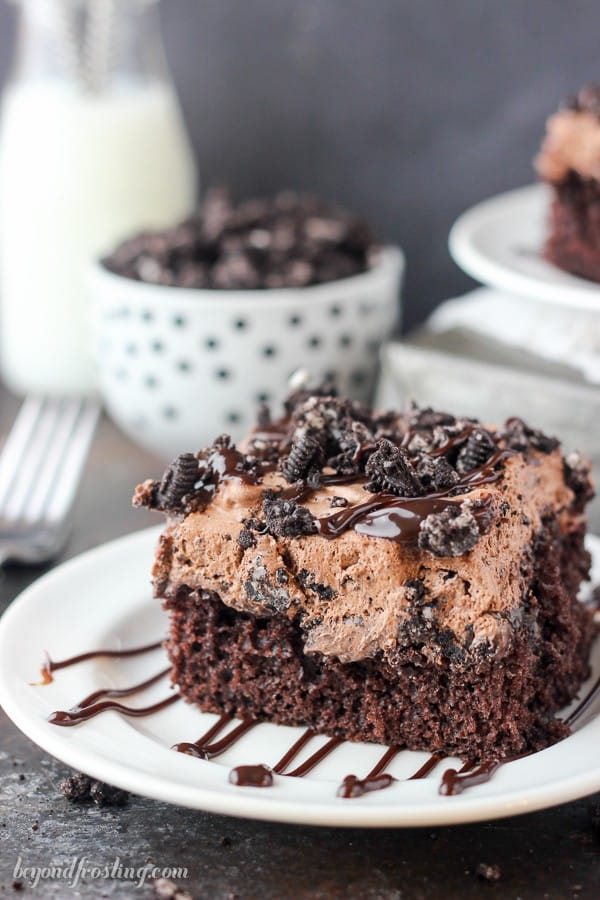 It doesn't get more fun than this Circus Animal Cake. Wait till you see the inside!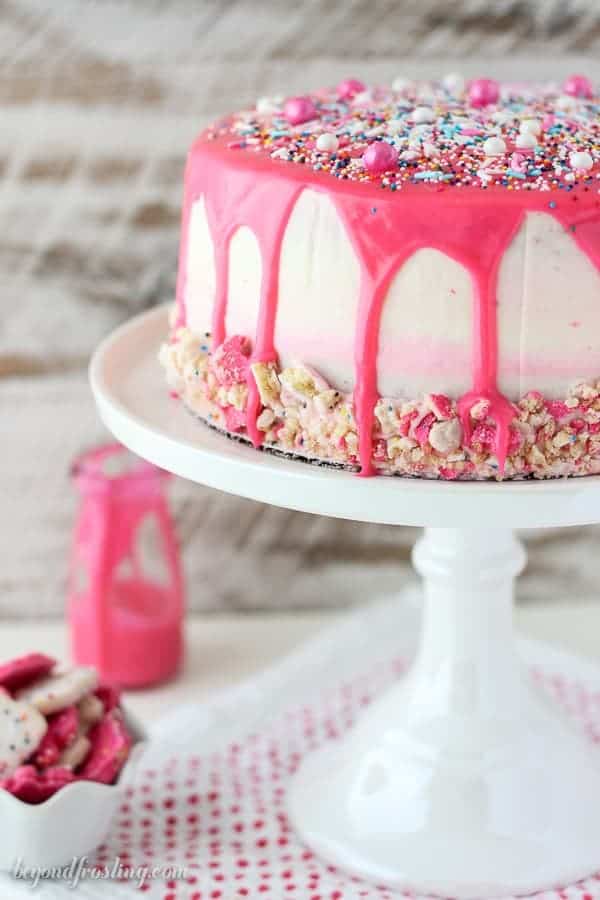 I am seeing a trend here. Do you guys like Oreos?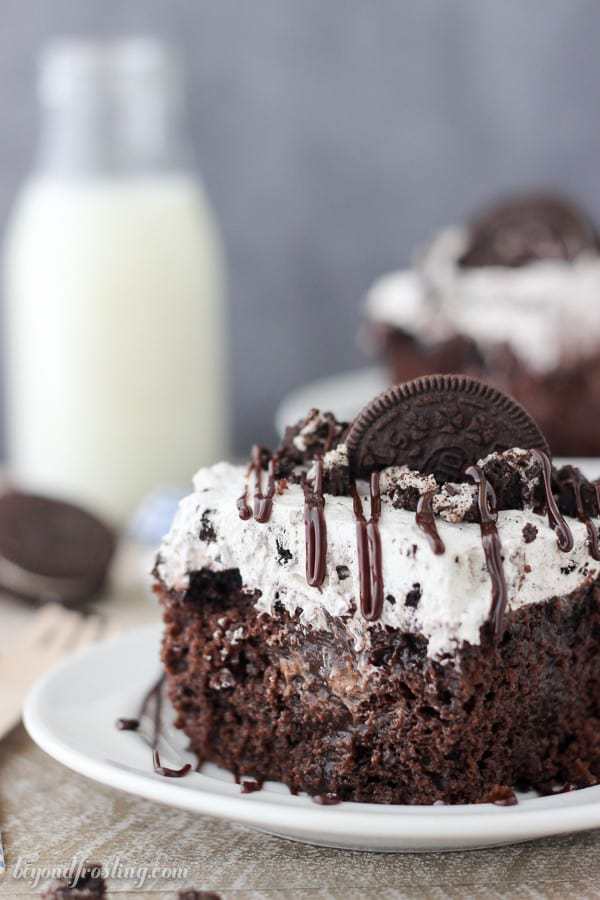 #2: No-Bake Fruity Pebble Cheesecake
I made this concoction after seeing something similar on a menu in LA. It doesn't disappoint!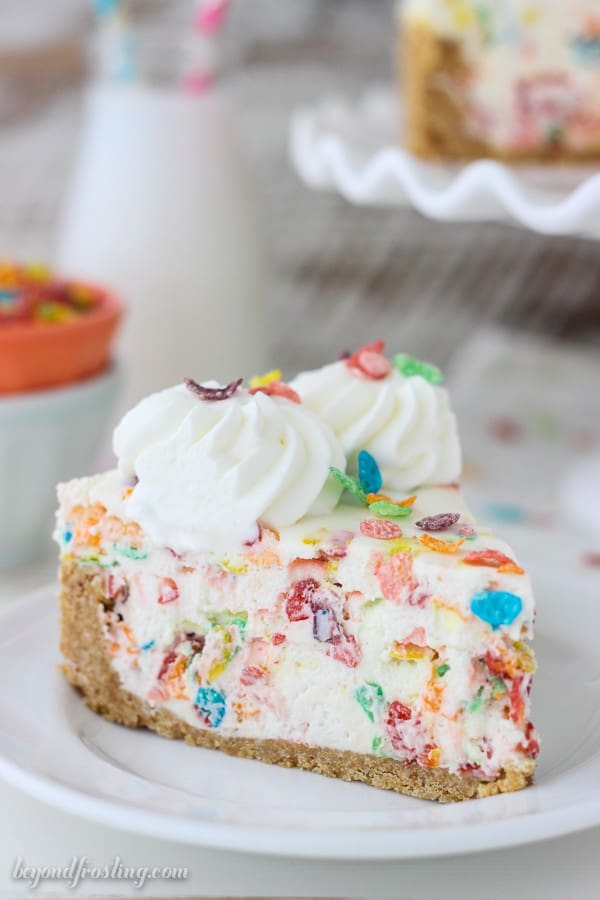 and the top recipe I made is 2016 is…….
Okay I get it, you guys like cake, chocolate cake at that and Oreos. Stand by for more in 2017.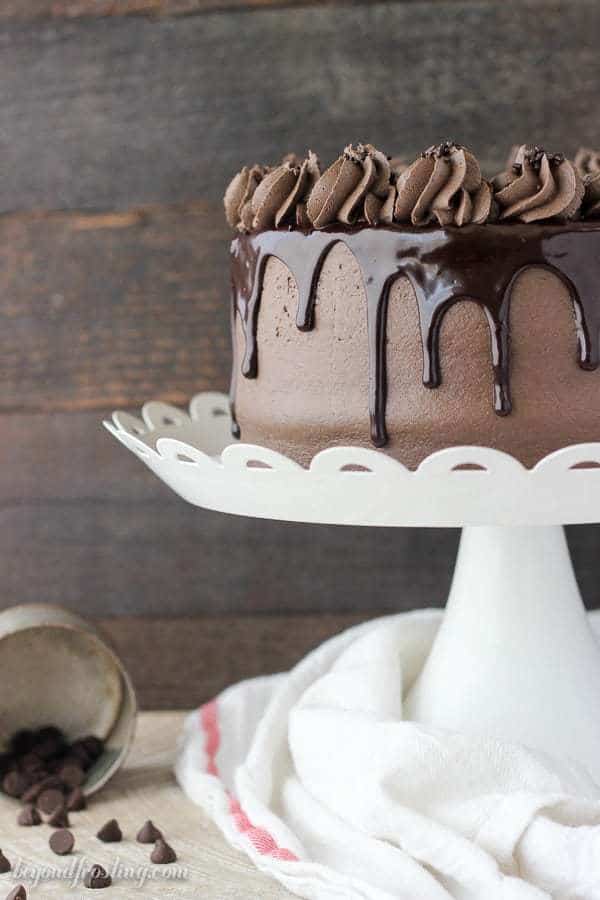 Follow Beyond Frosting:
Facebook | Twitter | Pinterest | Instagram
If you love no-bake recipes, be sure to check out my cookbook, No-Bake Treats!