This post may contain affiliate sales links. Please see my full disclosure policy for details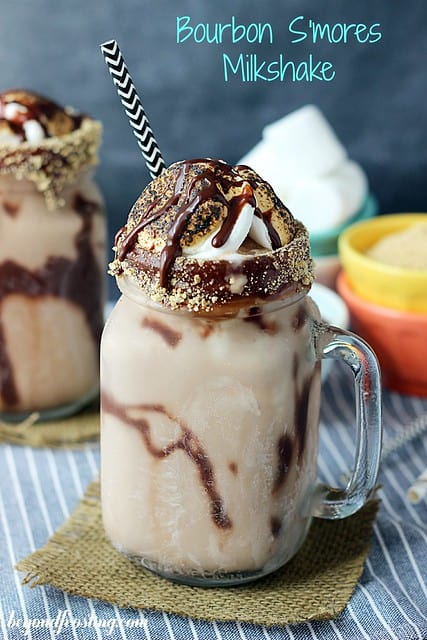 What does summer mean to you? For me, summer means leaving the windows open all night, plenty of BBQs, weekends sitting by the pool, maybe a vacation at the lake and plenty of margaritas and s'mores. When I was a child, we went camping every summer. And by camping, I mean REAL camping, where you sleep in a tent, cook all your meals on the campfire and you have to walk with a flash light in the middle of the night to the bathrooms. Don't forget to lock up the food in your car or you will have a serious raccoon (or black bear) problem. This girl has never camped in an RV.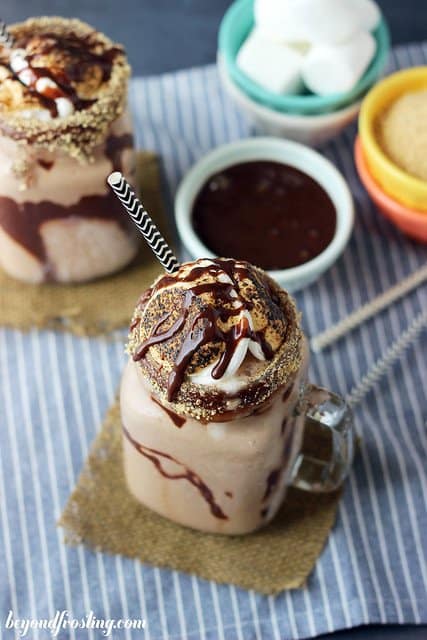 My favorite thing about camping is cooking on the campfire. There is nothing better than real camp fire food! Plus, you can pretty much have endless amounts of s'mores and who doesn't love that? As an adult, I feel like I am less inclined to sleep in a tent, but I still want to enjoy some s'mores. So while the temperatures warming, I figured I could combine some toasted marshmallow with some ice cream and bourbon infused chocolate to make myself an adult dessert.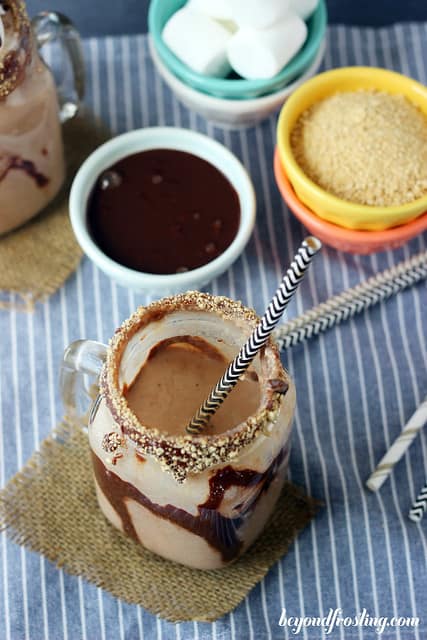 That is exactly how this Bourbon Toasted S'mores Milkshake came to be. As soon as I got my hands on a bottle of bourbon, I started thinking of all the wonderful things I could make with it. Sure, you could just add a splash of bourbon into your milkshake, but that's no fun. So I decided to infuse the chocolate instead.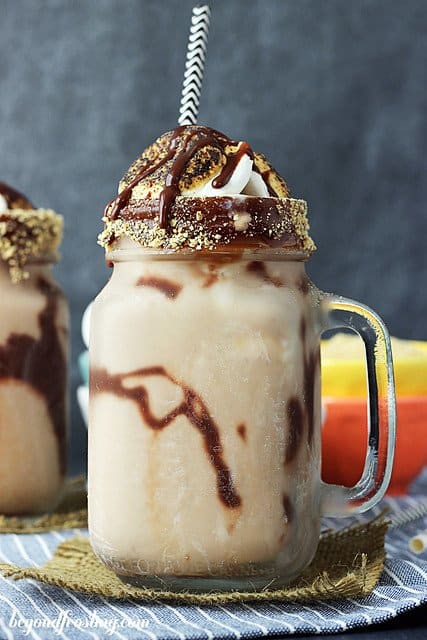 I also wanted to ensure this shake had toasted marshmallows. Since it can be pretty hot in most parts of this country in the summer, I gave you three different ways to toast the marshmallows: in the microwave, in the oven or on the grill. I happen to have a handheld kitchen torch, which allowed me to add a little extra char to my marshmallows. If you choose to melt the marshmallows in the microwave, watch them closely, they start to puff up very fast!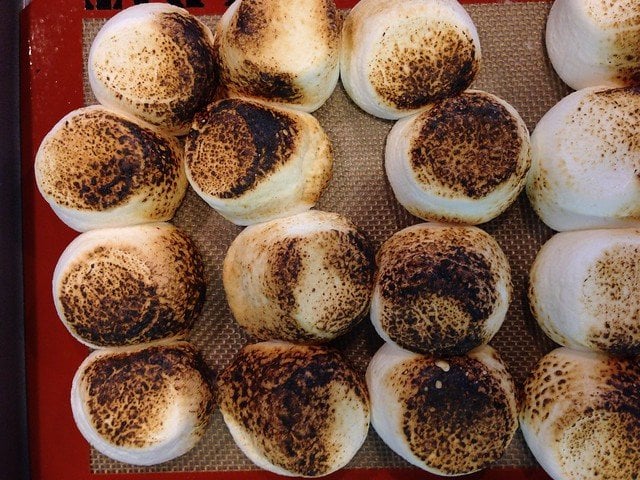 I asked my Facebook fans earlier this week what was their favorite ways to make s'more. I got some pretty awesome answers involving peanut butter, banana, Nutella, coconut and pretzels. Now go out an make yourself some s'mores!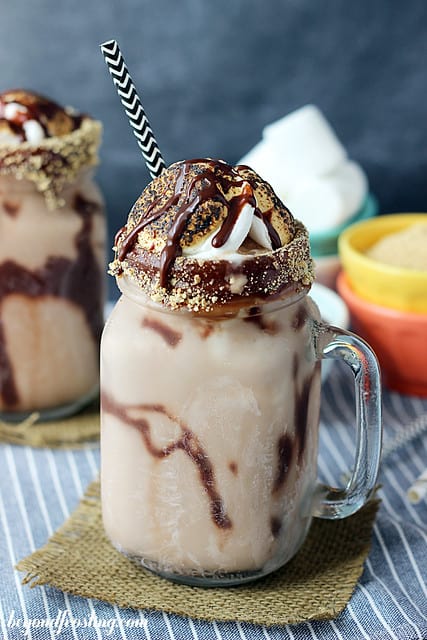 Print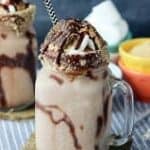 Bourbon Toasted S'mores Milkshake
Prep Time:

10 minutes

Total Time:

10 minutes

Yield:

2 large or 4 small shakes
Description
A bourbon chocolate infused milkshake with toasted s'mores and graham crackers.
Ingredients
5oz

Chocolate chips

3 tbsp

Heavy whipping cream

1 1/2 oz

Bourbon

24

Large Marshmallows, toasted

3/4

C Graham cracker crumbs

1/2

C Milk

1/2 gallon

Vanilla ice cream
Instructions
Pre-freeze glasses if desired.
Combine chocolate and heavy cream in a microwave safe bowl. Microwave for 60-90 seconds. Stir until chocolate is completely melted. Stir bourbon into melted chocolate. Set aside. Be sure to save a little bit of chocolate to drizzle over the top.
Toast marshmallow in the microwave. Place on parchment paper or baking mat, and microwave 20-30 seconds. Watch the marshmallow puff up. Remove from microwave and add some char with a handheld kitchen torch. OR toast marshmallows in an oven pre-heated to 425°. Place marshmallows on a baking sheet lined with parchment paper or baking mat. Heat for about 10 minutes until marshmallow start turning light golden brown. Remove from oven and add some char with a handheld kitchen torch. OR toast marshmallows on the grill over and open flame. Allow marshmallows to cool slightly.
Use a food processor to grind graham crackers into a fine crumb.
Remove glasses from the freezer. Dip edges of glass into melted chocolate and then into graham cracker crumbs to create the rimmed graham cracker edge.
In a large blender, combine milk, vanilla ice cream, melted chocolate, graham cracker crumbs and 20 toasted marshmallows. Blend on high until smooth.
Pour into glass and top each one with 2 marshmallows, and drizzle with remaining chocolate. Serve immediately.
Notes
S'mores can be toasted in the oven, on the grill or in the microwave.