This post may contain affiliate sales links. Please see my full disclosure policy for details
I love this Chocolate Cranberry Almond Fudge! It is very simple. You just need to combine dark chocolate chips together with sweetened condensed milk. Best of all, there is no candy thermometer needed.
I don't make fudge often, but when I do, I am reminded of how simple it is! I am back at Better Homes and Gardens today sharing this Chocolate Orange Cranberry Fudge. This fudge doesn't take a whole lot of effort, but you would never know that after just one bite.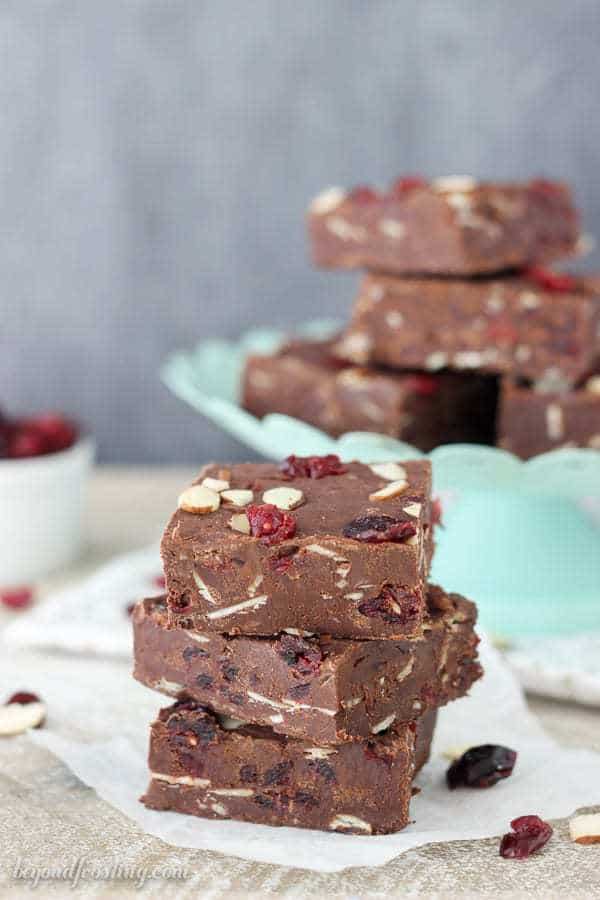 I've tried to make fudge with a candy thermometer before, and while it's not really difficult per say, I feel as though it's easier to mess up. What if you over heat it, or over mix it and end up with a crumbly fudge? Not that rad. So I tend to gravitate towards the sweetened condensed milk type recipes. Do you guys feel the same way?
The original recipe I adapted from BHG.com called for a white chocolate fudge with cranberries and pistachios. For this recipe, I've swapped the white chocolate for dark chocolate. I also swapped out the pistachios for thinly sliced almonds.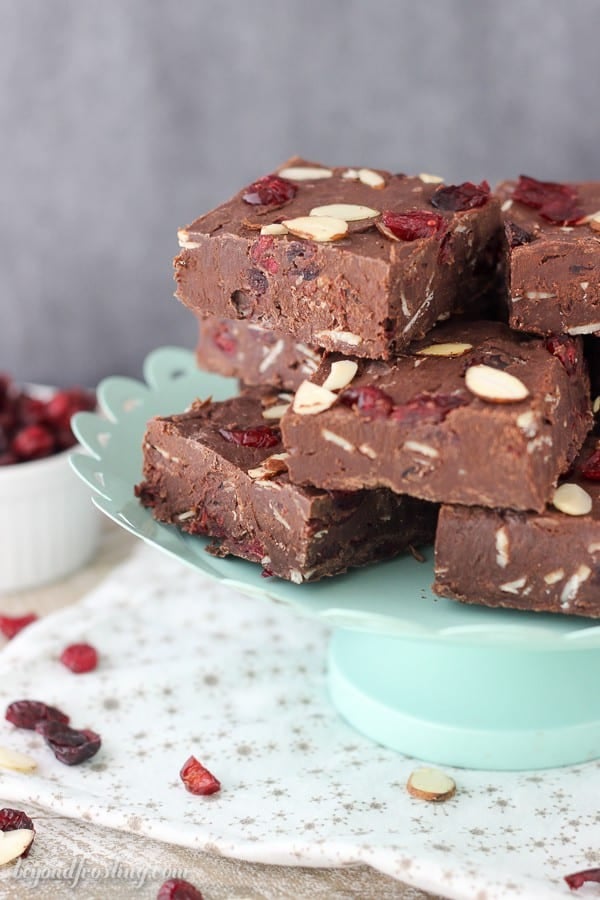 One of the best parts of this recipe is the orange zest. When it's added into the chocolate, it really elevates the flavor. I first tried this technique when I made my White Chocolate Orange Cranberry Bark. I loved the results then, so I knew this fudge would be just as good.
My one tip for making a fudge like this is to use a small pan, such as an 8-inch square pan. I always line them with parchment paper or tin foil so that I can easily remove it. It makes it much easier to slice!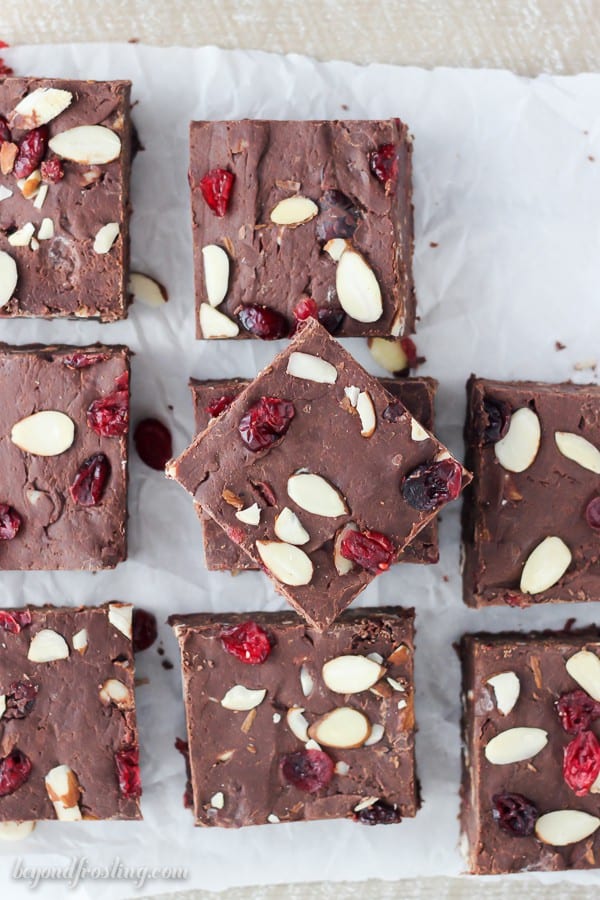 The best part about this fudge is that it is totally customizable. Don't like almonds? Don't worry about it. Add your favorite fillings! For the original recipe, please visit BHG.com.
Keep up with all the happenings. Follow Beyond Frosting: