This post may contain affiliate sales links. Please see my full disclosure policy for details
This Espresso Brownie Pie is flaky on the outside and fudgy in the middle. It is loaded with chocolate covered espresso beans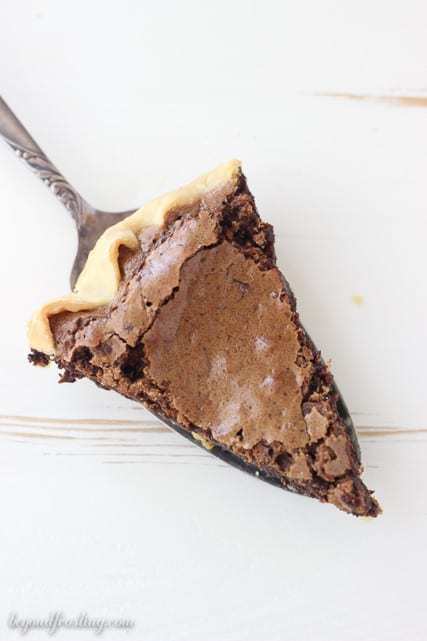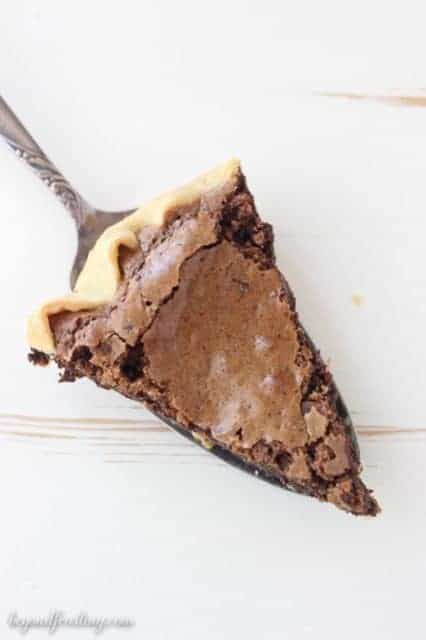 Apparently yesterday was the first day of fall. Well I am quite sure those of us in Southern California aren't aware of it, as this non-stop heat wave would have me thinking otherwise. While I am ready to bust out my beanies and chunky sweaters, instead I am still in tanks and flip flops. I know I won't be complaining on December when all my friends are snowed in. Who am I kidding, I would trade anything to be snowed in!
Please join me over at Better Homes and Garden's today where I am sharing this Espresso Brownie Pie.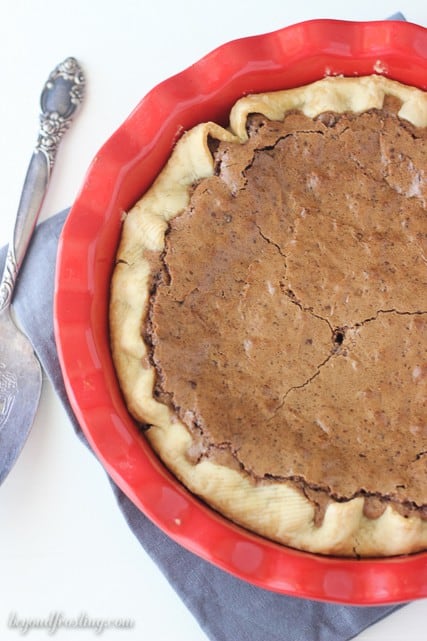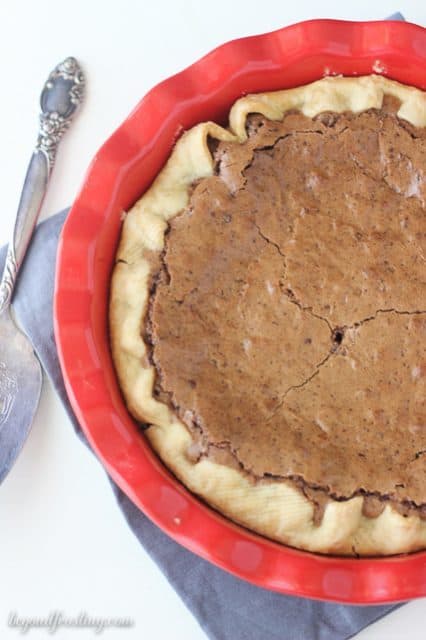 This pie may is a welcomed break from all things apple and pumpkin. Don't worry, those treats will be back soon enough! You will forget all about them once you take a bite of this fudgy chocolate brownie baked in a flaky pie crust.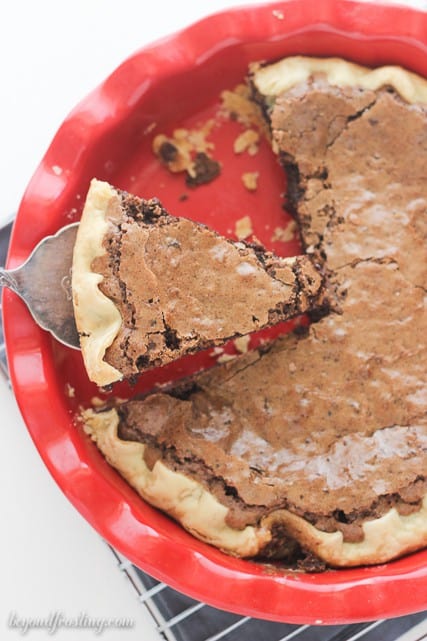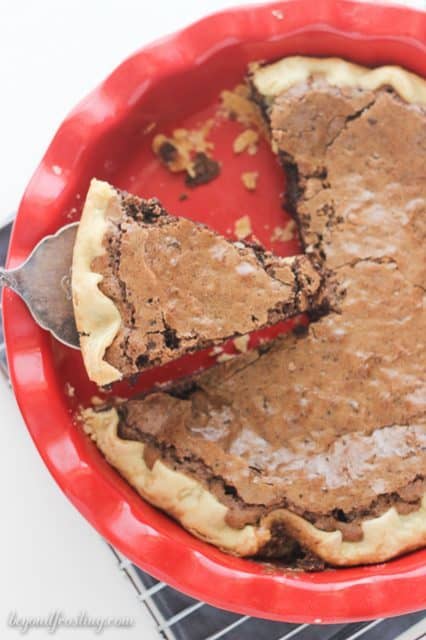 Let's talk pie crust for a minute. My favorite recipe is from The Pioneer Women, which makes two crusts. The original recipe for the Brownie Walnut Pie from Better Homes and Gardens is a single crust recipe. Can you use a store-bought crust? Sure, but it probably isn't as good as a homemade one. Can we agree on that?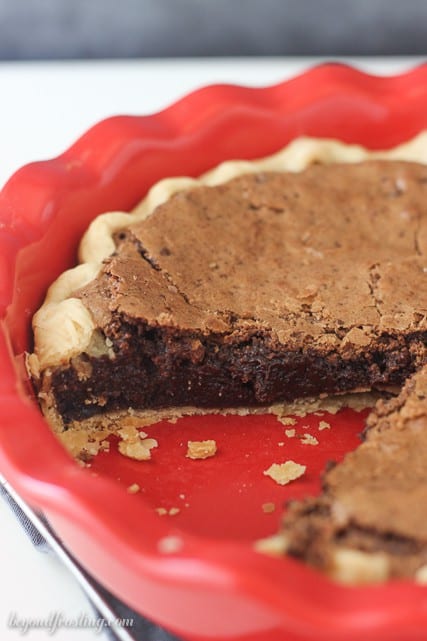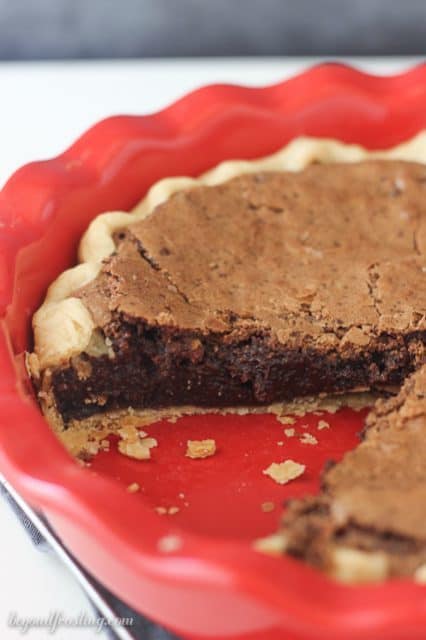 I made the original recipe for the Brownie Walnut Pie but instead of using walnuts in my recipe, I used crushed chocolate covered espresso beans. I took a recent trip to Trader Joes, where I stocked up on the beans because they are so inexpensive there! I have lots of left overs from the recipe testing I've been doing for my cookbook. I was thinking of what I could swap out for the walnuts and chocolate covered espresso beans seemed like the perfect option! I was right.
To skip to the original recipe, click here, or visit my Espresso Brownie Pie post to review the adaptions I made.