This post may contain affiliate sales links. Please see my full disclosure policy for details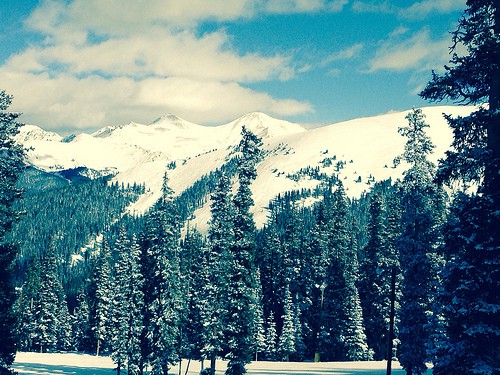 I hope you are all enjoying a day with family or friends, relaxing, eating and napping! I do love this holiday because it's a lazy holiday, unless you are cooking of coarse. In which case, you deserve a large glass of wine and a few hours of quiet time! I know I have a few more years before I am actually hosting Thanksgiving dinner, so I will enjoy it while I can!
For the past six years, I have gathered with my immediate family in Colorado to snowboard for the week. We get a condo in Vail or Breckenridge and ski for the week, eat lots of food and just relax when we get off the hill. It's is totally my kind of vacation. We usually invite a few stragglers from Vermont that live in the area, college friends and anyone else we happen to know in the area. I think my mom enjoys being surround by us and our friends since we all live on the west coast!
I have so many things to be thankful for this year. First and foremost, have the opportunity to hang with my family, and for their heath. I am thankful that we can still spend days on the hill with my parents (who can still keep up!); it is the one activity that we can all enjoy together. I am thankful to be able to see them several times through out the year despite the distance between us. I am thankful for my boyfriend's family, who lives much closer to us, so we see them frequently. They are a fabulous bunch and have always been so kind to me.
How about YOU!? I am so very thankful for you! The fact that you guys take the time to come by and read my posts, check out my recipes (maybe even make them?), leave comments and PIN my recipes is just so amazing to me. When I started this blog a little over a year ago, I had no idea that I would have grown it to the point where I am today. It is really because you guys keep coming back that motivates me to keep going. Blogging started as a hobby for me, but as I dug deeper and deeper into it, I learned how much I truly love it. This is my creative outlet. Everything from baking, to photographing and writing- all of which still need improvement- have lit a fire in me that I never knew I had. Thank you for your constant support, and I wish you all the happiest of Thanksgiving.