This post may contain affiliate sales links. Please see my full disclosure policy for details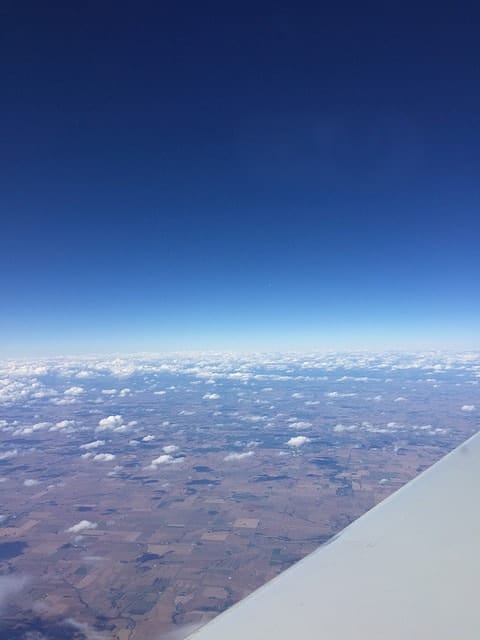 A couple weeks ago, I got up in the middle of the night to head to the airport and board a plane for Des Moines, Iowa. I knew I was going to be joining the Iowa Corn Growers Association for a couple days of corn-cation (half vacation half education, ya heard?). What I didn't know was that I would walk away from my 72 hour trip feeling as though I had learned a lot, was eager to know more, and that I would meet a great bunch of people. Plus, the best part is, I was going to get to hang out with my bbf Lindsay!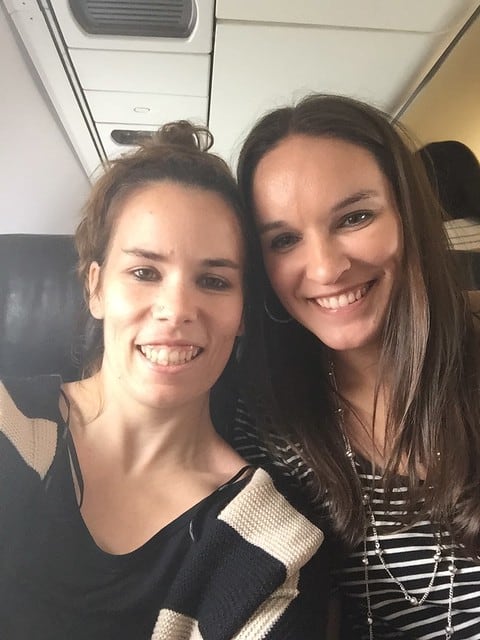 A little history about my family. My grandmother and her family came from Athens, Alabama. They had been farms in our family for generations. While the farming continued, my Grandmother met and married my grandfather, and they decided to raise their kids in upstate New York. My grandmother passed away when I was pretty young, but I do remember her taking trips back to the farms in Alabama with my mother and my brother. They farmed cotton for years and eventually started farming corn and soy beans.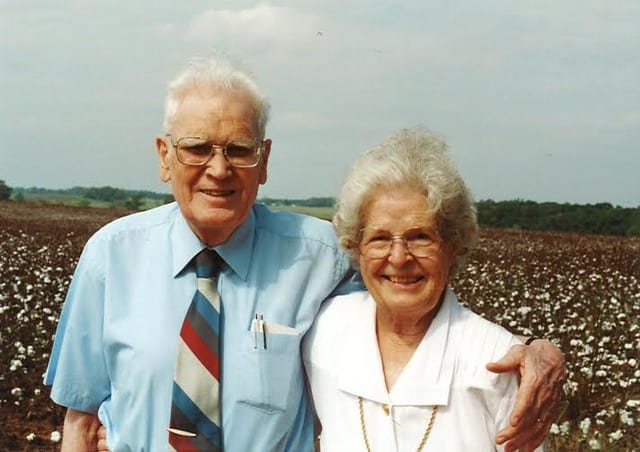 A few years ago, we finally sold the farms to the hard working and dedicated individuals that ran the farm for years. I wish I had taken the time to go and visit when I still had the chance. As I walked through some of the farms in Iowa, I couldn't help but think of my Grandmother, who gave me both her sweet tooth, and the nickname, Sugar. Appropriately so.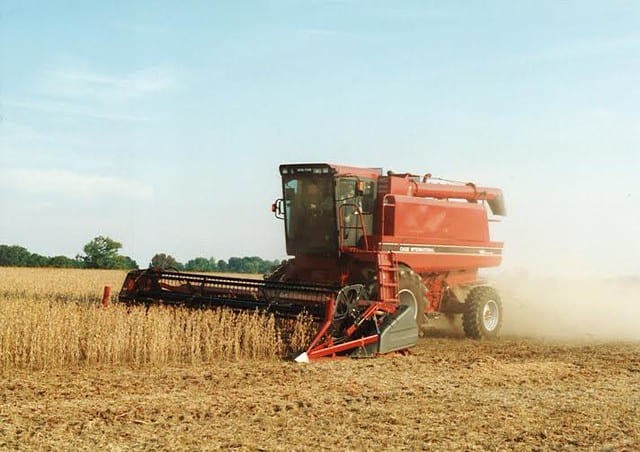 When I told my colleagues and friends I was going to Iowa to learn about corn, of course they were curious about GMOs, as was I. Let's just be clear, that I am not an expert on this topic, and I am not leaning one way or the other either. I went into this trip without a solid understanding of this hot topic. I walked away with a little bit more knowledge and curiosity to find out more information. Before I go any further, I was to thank the Iowa Corn Growers Association for hosting us and Bethany and Roxi who organized everything!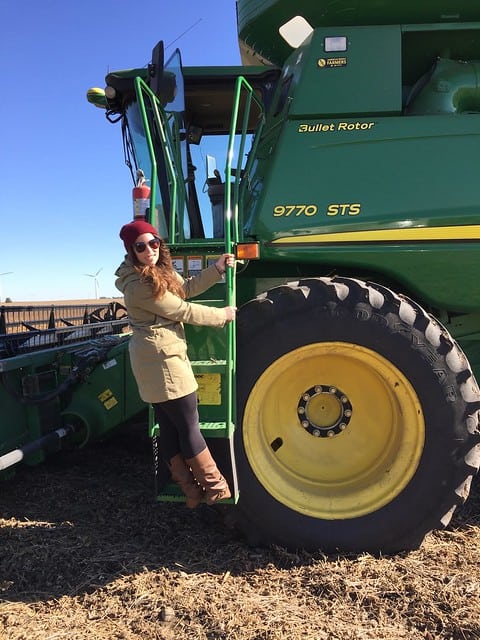 Our trip started with a dinner hosted by the Iowa Pork association, which took place in one of the test kitchens at Meredith headquarters, home to the most well known, Better Homes and Gardens. We had the opportunity to talk to hog farmers who shared their stories about how they ended up on the farm and what farming means to them. Did you know that Iowa produces 1/3 of pork products sold in the US? That's a lot of bacon! Throughout the trip, we had the chance to speak with different farmers from both Iowa Beef and members of Common Ground. The one thing I heard over and over again was how passionate these farmers are about their work.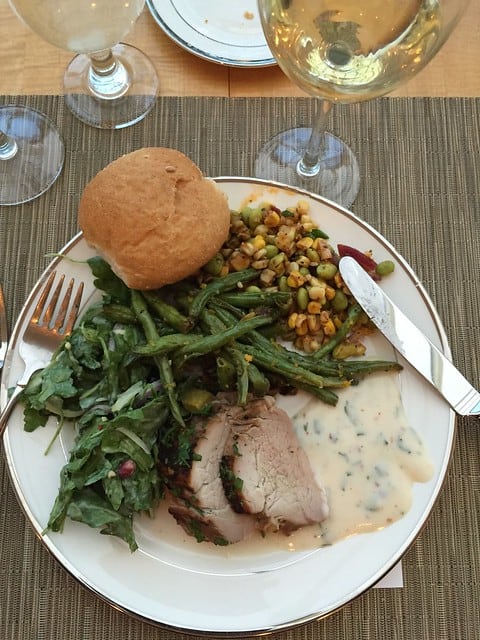 One of the guests at dinner said that consumers are starting to question where their food is coming from. The funny thing is, before this trip, I took for granted how easy it was to pop into the grocery store and have fresh meat and produce at my finger tips. I never really gave a thought to where my food came from, or that someone actually grew and harvested that food from a seed before it ended up in my local store. These farmers take it very seriously that they are feeding the American population, and I am a bit more thankful for that than I might have been before.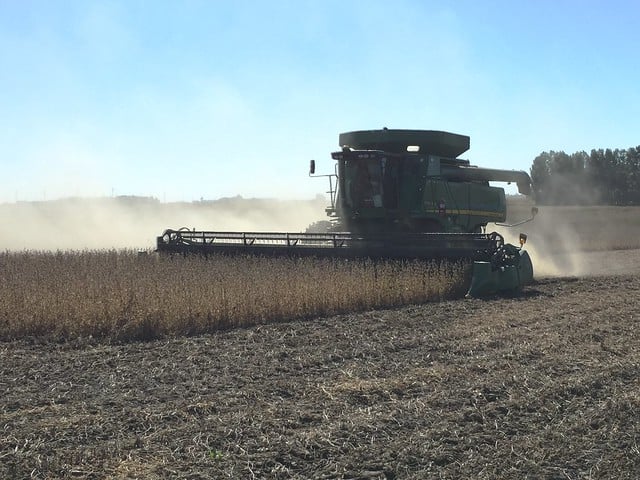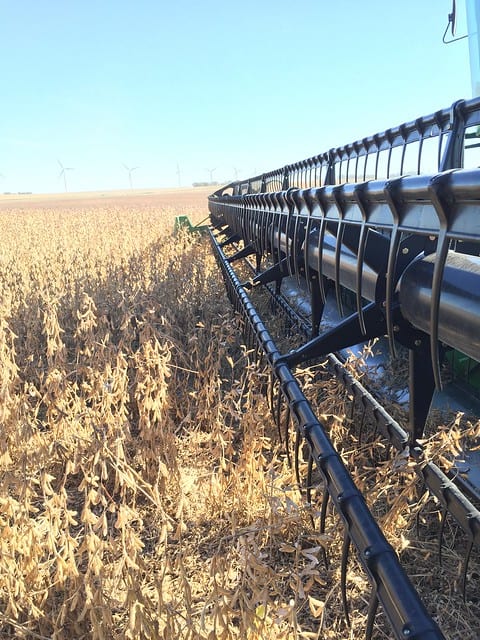 I had no idea that there was a market for corn growers outside of the corn we eat. I grew up in the cornfields of Vermont, where summer meant fresh sweet corn at the drop of a hat. In Iowa, I learned that only 1% of the corn grown in Iowa is sweet corn that makes its way onto our dinner table.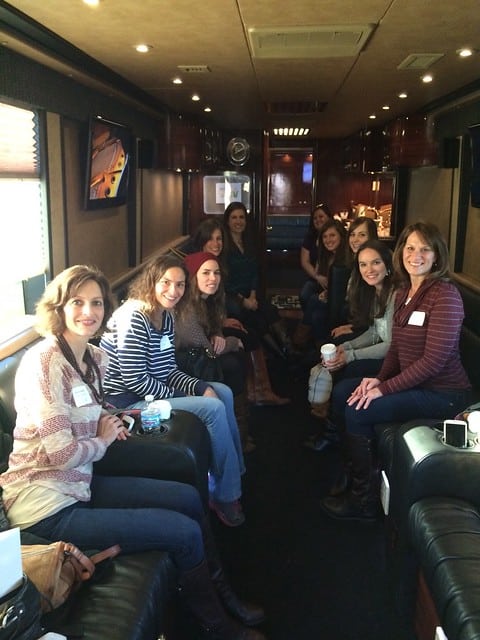 We spent the morning at the Kenney farm. They are 5th generation farmers in Story county, Iowa. It might be hard to believe, but 95% of the farms in America are family owned.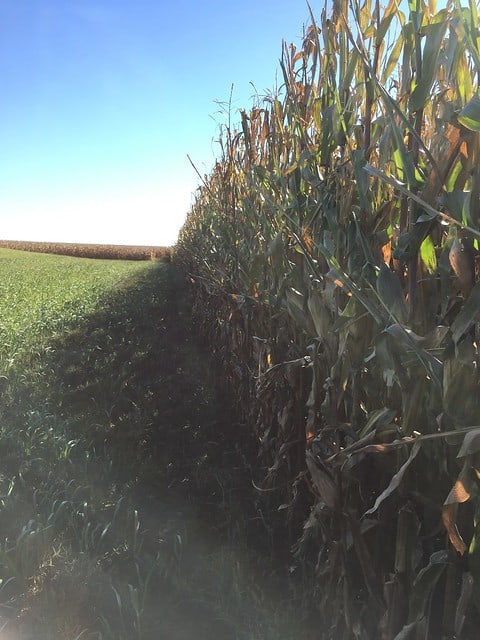 The other 99% of corn grown is Iowa is used for things like animal feed, ethanol oil, corn syrup and hundreds of other by-products. The feed corn is dark yellow and pretty hard to eat. However, Mark told us that if there was an apocalyptic situation, he would probably eat it, so I know where I am headed if Zombies attack.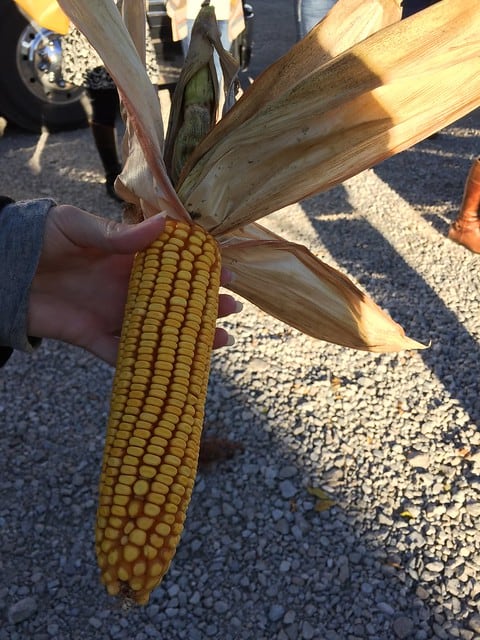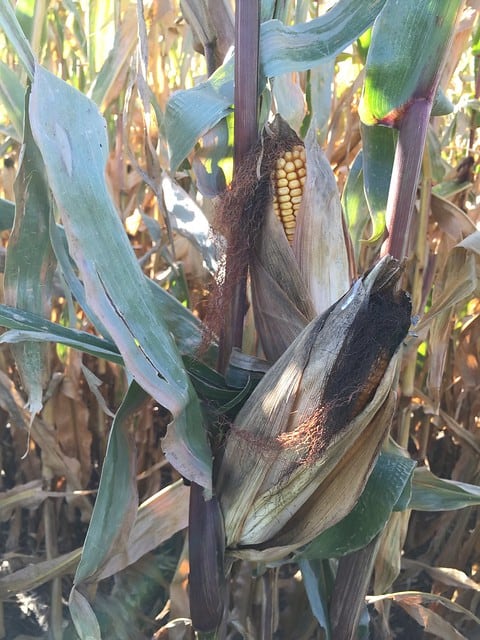 The Kenneys were kind enough to let us badger them with hundreds of questions like, how much does a combine cost; to how do they buy, produce and sell their corn. Here is here I learned that GMO corn is breed with natural defenses against disease and insects. By genetically breeding the seeds, it significantly reduces the amount of pesticides used on crops.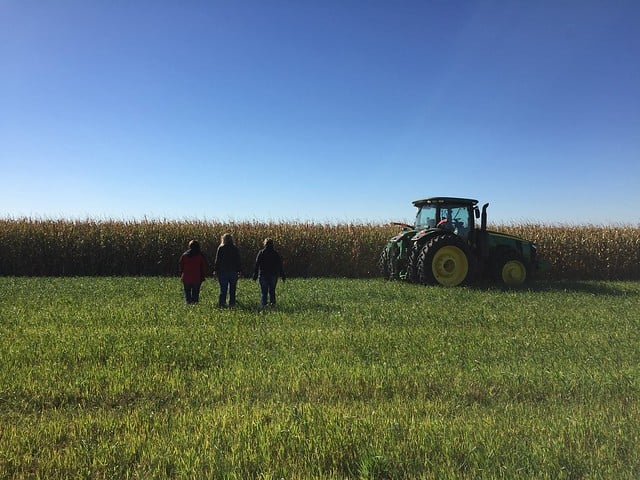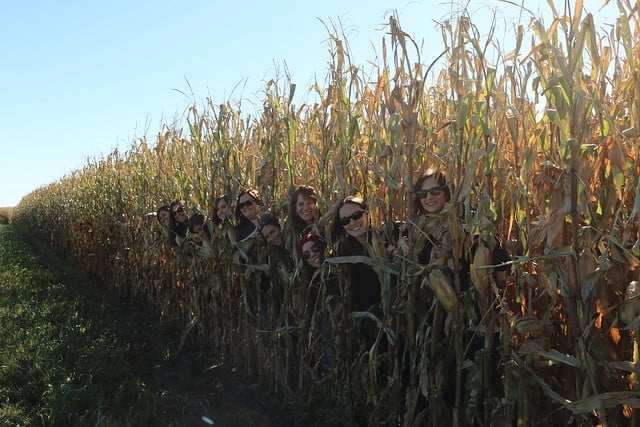 We had the opportunity to sit down with Dr. Ruth McDonald, PhD, RD and a Professor and Chair of Food Science and Human Nutrition Department at Iowa State. Dr. Ruth was ready to get down to our nitty gritty questions surrounding corn and our health. Scientist have only been working with GMOs for about twenty years, which makes it difficult to determine one way or another what the long terms effects of GMOs could be.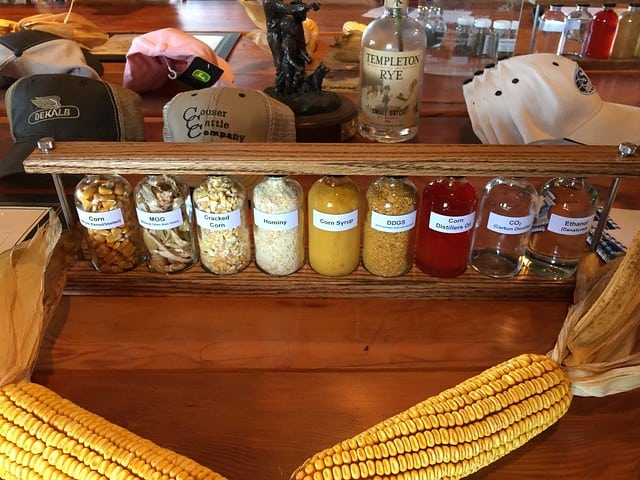 Our food, the crops that these farmers grow year after year, must continue to sustain a growing population. Without things like seed manipulation, the future of these farms lies more in the hands of Mother Nature. Farmers take on the responsibility of feeding people, which they are doing with the help of science.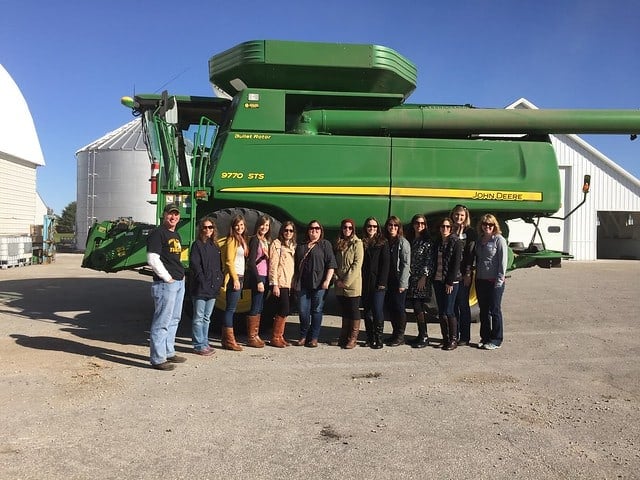 It is up to us as consumers to make our own food choices. However, it is also up to us to educate ourselves on the issues surrounding what we eat. How am I supposed to make an educated decision regarding my diet when I am not taking the time to learn about the issues at hand? It is certainly a topic I need to learn more about.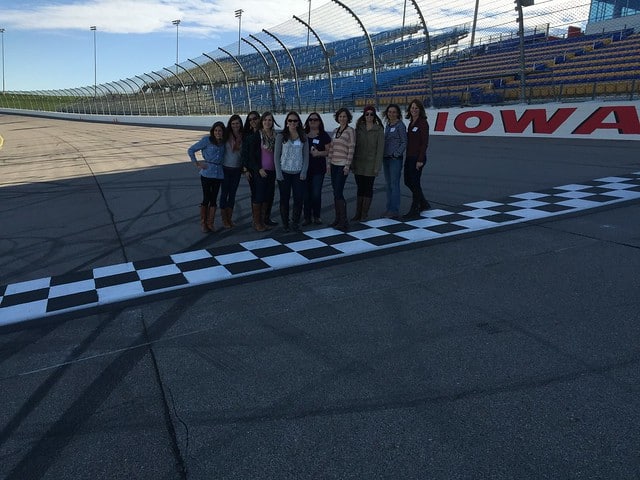 Of course during our trip we had lot of fun and laughs. During the afternoon, we were treated with a trip to the Iowa Speedway, which is the fastest short track on the planet and is surrounded by corn fields. During our visit, we learned that these cars are run on 85% ethanol fuel and 15% gasoline. We had the chance to frolic on the track and take a couple high speed laps in the pace cars. It was certainly a unique experience!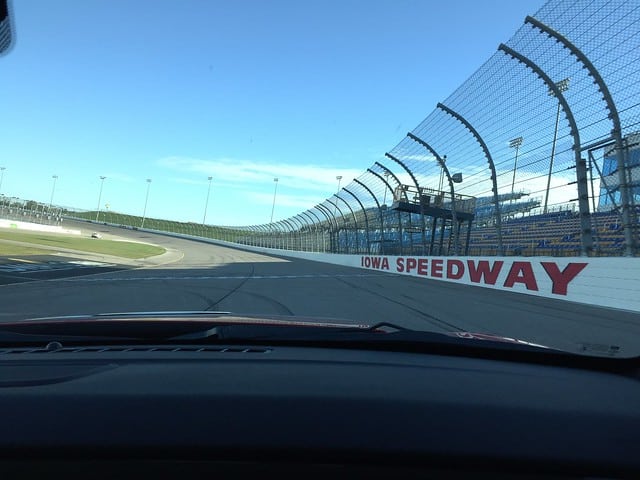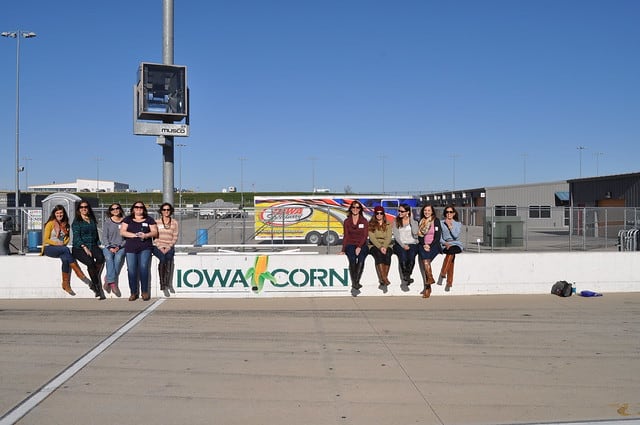 Thursday morning, we were up early and headed back to Better Homes and Gardens where we had an exclusive sneak peak at the behind the scenes action in the various test kitchen, prop rooms and photo studio. To say I was like a kid in a candy store would be an understatement. I have so much more to tell about this. However, I had the chance to stay the weekend and return to Better Homes and Gardens for their first ever Cooking Experience, so I am going to write another post about that!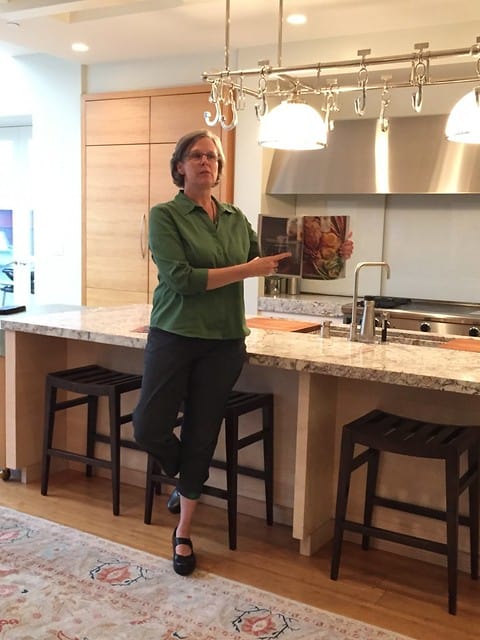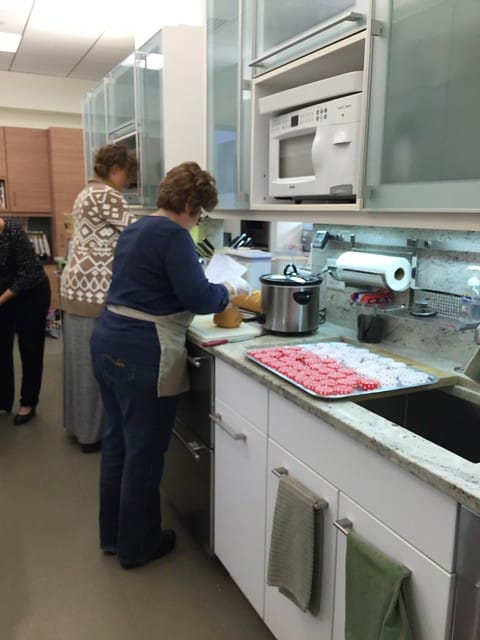 We ended our trip with the opportunity that we rarely get to do. Our group of food bloggers got to prepare lunch together! We each made a "corny" recipes from our blog. My contribution was deep friend cookie dough rolled in a Corn Flake crust.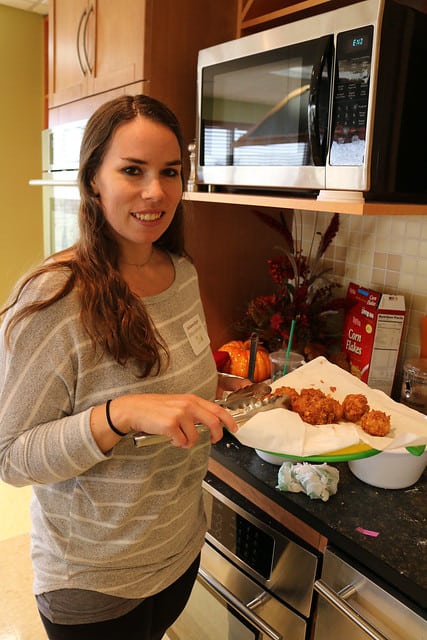 I also learned that Liz can chop cilantro like it's nobodies business.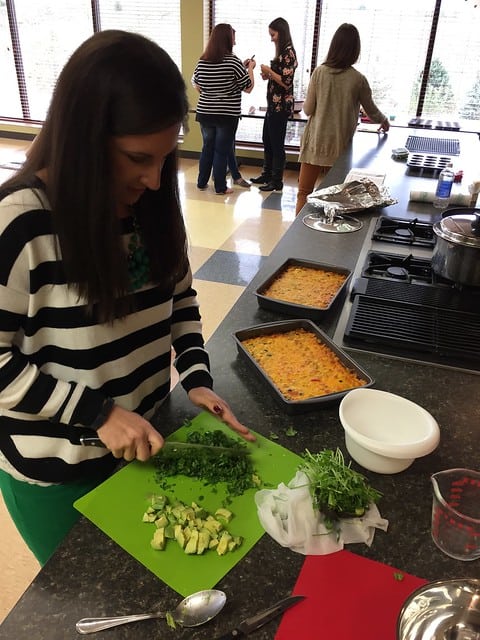 It was so fun to get to hang out and cook together! Plus the wonderful people at Iowa Corn put together a little cookbook with each of our recipes in it! And just like that, it was time to say goodbye.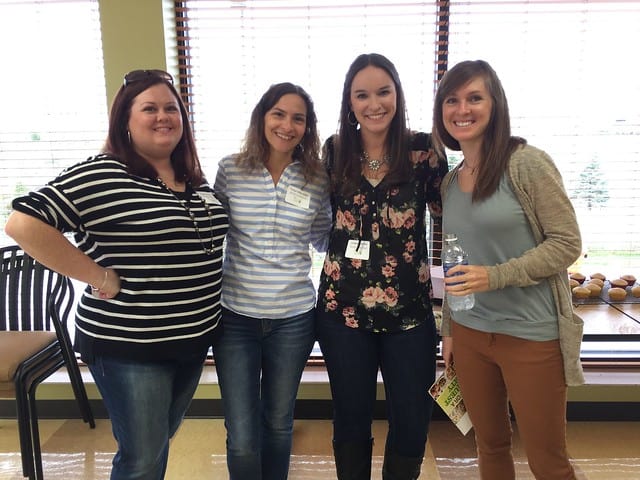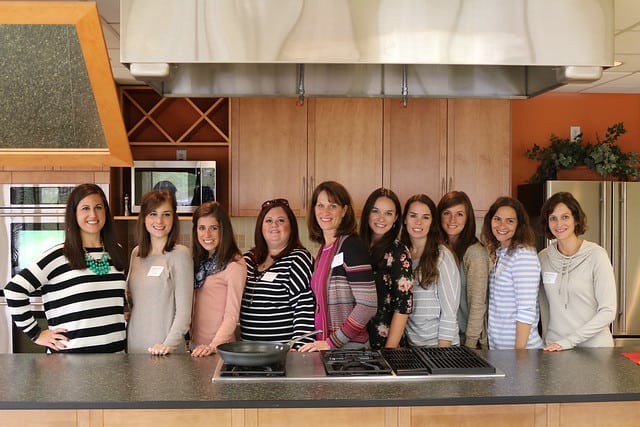 As I mentioned before, my knowledge on this subject is limited. I am not telling you what is good or what is bad. I have provided some links below from which you can learn the answers to some of the questions you might have. I invite you to leave me a comment with your questions. The wonderful folks at Iowa Corn are happy to answer our questions.
Corn Economics
Be sure to also stop by and visit the wonderful ladies that joined me on this trip.
Liz from The Lemon Bowl
Erin from The Law Student's Wife
Stephanie from Girl Versus Dough

Anna and Lisa from Garnish with Lemon
I was sponsored by Iowa Corn Growers Association to attend the Corn Quest 2014 Tour, however I chose to write this post on my own accord. All opinions are my own, and what I learned during my time in Iowa.