This post may contain affiliate sales links. Please see my full disclosure policy for details
These cake mix Kahlua cupcakes are extra chocolatey, loaded with Kahlua and topped with an espresso infused frosting.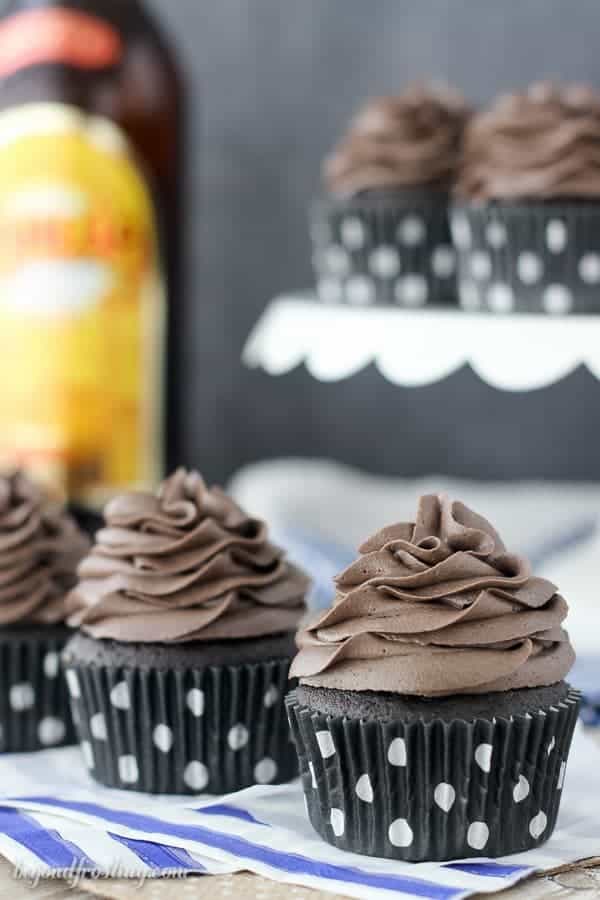 I'll spare you guys my weekly reality show rant, although you know I really want to talk about it. Is anyone else watching the Bachelorette? Let's chat.
Cupcakes always help the week go by faster, although I am a firm believer in eating cupcakes with days that end in "y". Today we're making easy Kahlua Cupcakes with a silky chocolate frosting.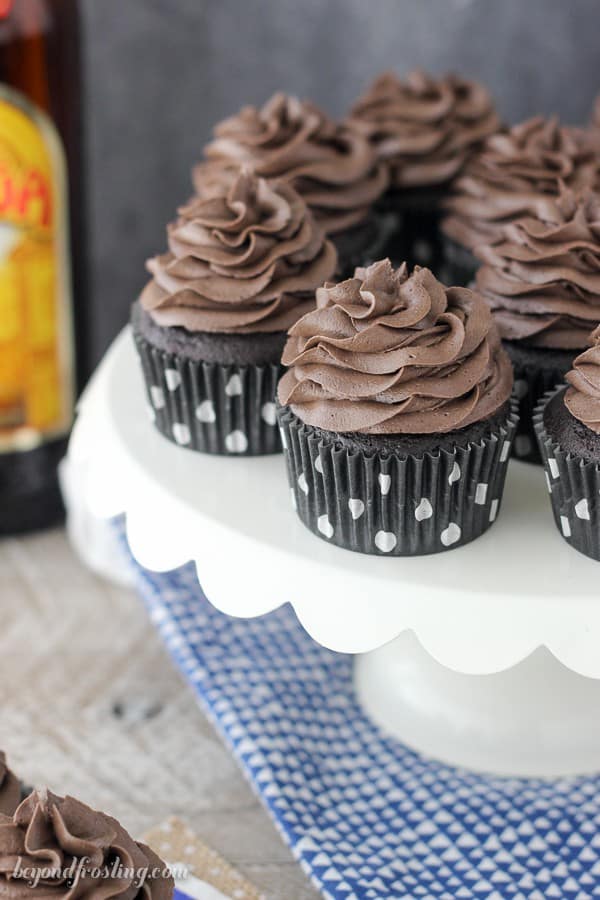 I made these cupcakes 5 different times, experimenting with recipes from scratch and with a cake mix. In the end, I decided on a recipe that uses cake mix.
Alcohol can really change the texture and crumb of a cupcake, at least the way I use it (which is a lot of it!). Recipes made from scratch tend to make the cake more dense like a pound cake. When it comes to cupcakes, I want something lighter in texture with more air bubbles and a softer crumb. That is exactly why I chose a cake mix for this recipe.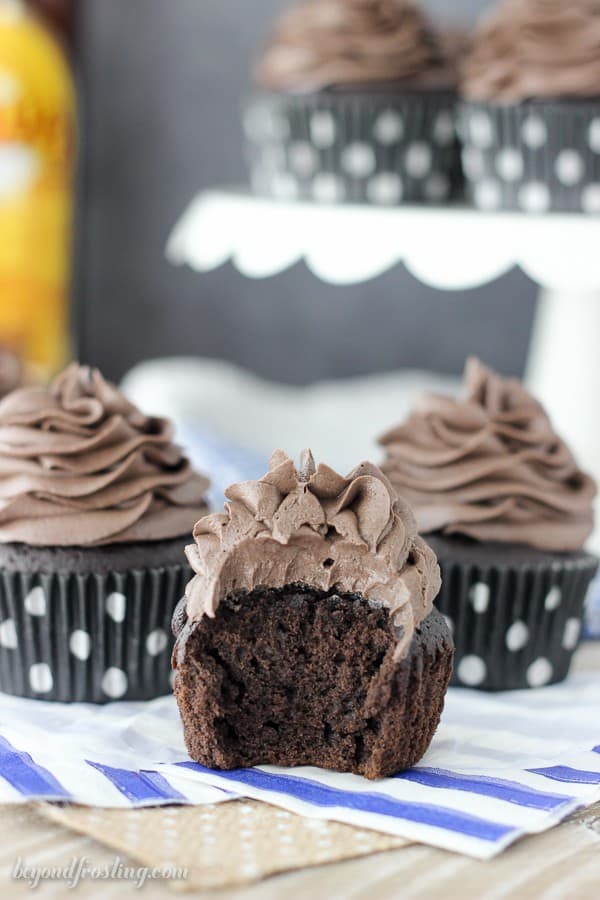 I wanted this cupcake to be extra chocolaty, so I've added some extra cocoa powder. To offset the added dry ingredients, I also added some light sour cream. The sour cream is what keeps these cupcakes nice and moist for a couple days after you make them. It's not your standard cake mix cupcake.
For the frosting, I've adapted my Best Chocolate Frosting recipe. I've added a little bit of espresso to bring out the chocolate and Kahlua flavor. And of course the frosting needed a touch of Kahlua as well. This frosting has been whipped to perfection. It's super airy. You can do this too if you just spend a few extra minutes beating the frosting once all the ingredients have been added.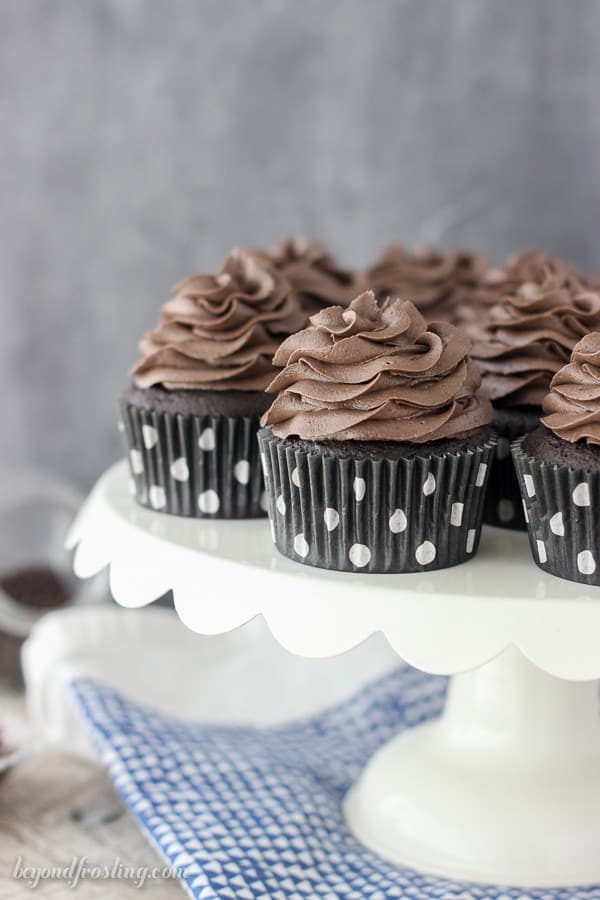 There's one thing you have to know about me. I like my cupcakes with a LOT of frosting, so there's plenty to go around here. Growing up, I wasn't even interested in the frosting at all. It's all about the frosting. Then I learned how to make frosting and it was a totally game changer for me. I hope you feel the same way. Then we can be friends. Mmmkay? Cool.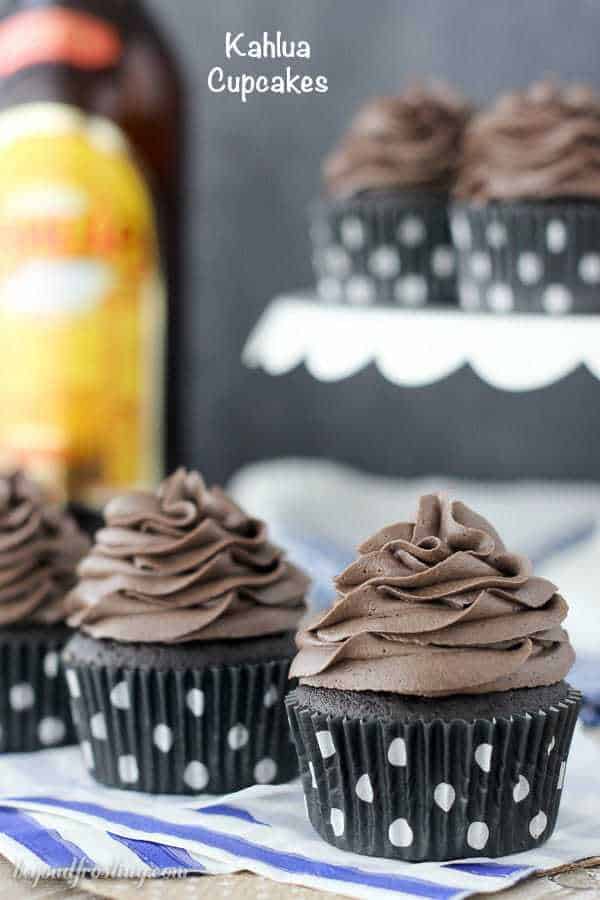 Keep up with all the happenings. Follow Beyond Frosting:
Facebook | Twitter | Pinterest | Instagram
If you love no-bake recipes, be sure to check out my cookbook, No-Bake Treats!
Visit Beyond Frosting's profile on Pinterest.
You might also like: