This post may contain affiliate sales links. Please see my full disclosure policy for details
Last night we attended a gorgeous wedding in Newport beach that took place on a giant boat. As the bride and groom exchanged nuptials, the boat cruised along the harbor and the sun was setting. It was truly gorgeous! We almost didn't make it though because the post-holiday traffic was horrendous! I was down in San Diego hang in with my mom who was in town for the weekend. We spent a lot of time by the pool and drank plenty of mimosa! It was nice to enjoy some down time in the sun! I hope you all enjoyed your Easter as well!
I figured that you probably had a lot of leftover Easter candy right? Maybe you don't want to share or maybe you trade your friends for something better. Is that still a thing? Adults can trade too right? Well these Malted Cheesecake Pudding Cookies are the perfect excuse to get rid of some candy and also make some cookies.
Two thing I love about these cookies, the cheesecake pudding, which helps keep these cookies very soft. I also really love the malt powder, it adds a bit of extra vanilla flavor. With the colored Robins Egg Malt balls, the colored coating will melt a bit if they are exposed on the top of the cookie or directly on the pan. This is one reason I recommend to fold the malt balls into the dough. I also really love the color it adds to these cookies. These cookies are also extra chewy because of the melted malt balls.
If you don't have Robin's Egg Malt balls, you an certainly substitute this for regular malt balls. And of coarse, if you don't have cheesecake pudding, you can substitute this for vanilla pudding. I am just obsessed with all things cheesecake. Pudding cookies have quickly become a favorite of mine simply because they are so diverse. You can add almost any type of candy and change the flavor based on the type of pudding you are adding.
Keep up with all the happenings. Follow Beyond Frosting:
Facebook | Twitter | Pinterest | Instagram |
Don't forget to save your favorite recipes to your recipe box with the

button! You can create a meal plan and a shopping list all in the same place!
Print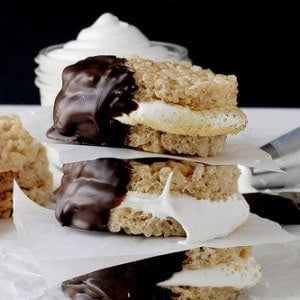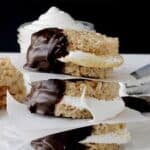 Malted Cheesecake Cookies
Prep Time:

30 minutes

Cook Time:

12 minutes

Total Time:

42 minutes

Yield:

About 2 dozen cookies
Ingredients
1/2

C Unsalted butter

3/4

C Sugar

2

Large Eggs

1 tsp

Vanilla

1

pk Instant cheescake pudding (

3.4oz

)

1/4

C Malt milk powder

2

C Flour

1 tsp

Baking powder

1 tsp

Salt

1/2

C Malted Robins milk balls
Instructions
Pre heat oven to 350° F. Line baking sheet with parchment paper or baking mat.
Allow butter to come to room temperature for about 20 minutes. Cream together butter and sugar until smooth.
Add eggs one at a time, mixing thoroughly. Add vanilla extract and mix into batter.
In a separate bowl, combine cheesecake pudding, malt powder, flour, baking powder and salt. Stir to combine.
Slowly add dry ingredient into batter and mix slowly just until dough starts to forms. Turn off mixer.
Put malt balls in a Ziploc bag. Use a rolling pin to smash the malt balls into smaller pieces. Add smashed malt balls into dough. Mix slowly into dough.
Drop 2 tablespoons of cookie dough onto baking sheet. Bake for 12-14 minutes. Remove from oven and allow to cool on the baking sheet for 15 minutes.