This post may contain affiliate sales links. Please see my full disclosure policy for details
There's something special about these Mojito Bars that makes my mouth watering. The lime filling is infused with fresh mint and a macadamia nut crust.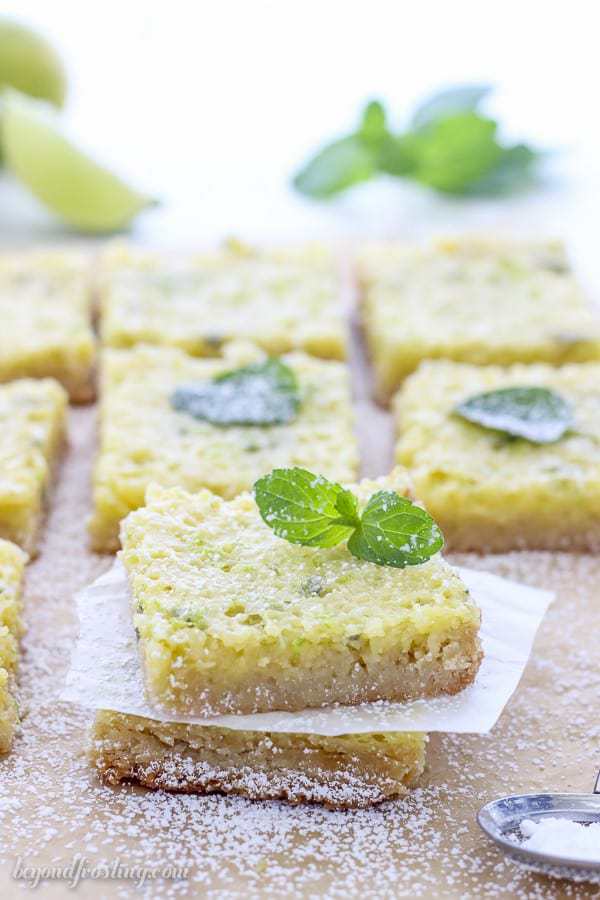 You may or may not know this, but most of my weekends are filled with baking, photography, writing, sleeping, repeat. Some weekends I pump out 5 or more desserts, which makes it particularly hard to keep from taste testing. These bars were no exception. Today I am sharing these Mojito Bars over at the Better Homes and Garden's blog, Delish Dish.
Mondays are either the best or worst day in my office. I only say the worst, because if you're on a diet, you must avoid the break room at all costs. This is where I off load most of my treats from the weekend; as many as I can carry. Of course, if you like dessert for breakfast (as I do), then Mondays are the BEST.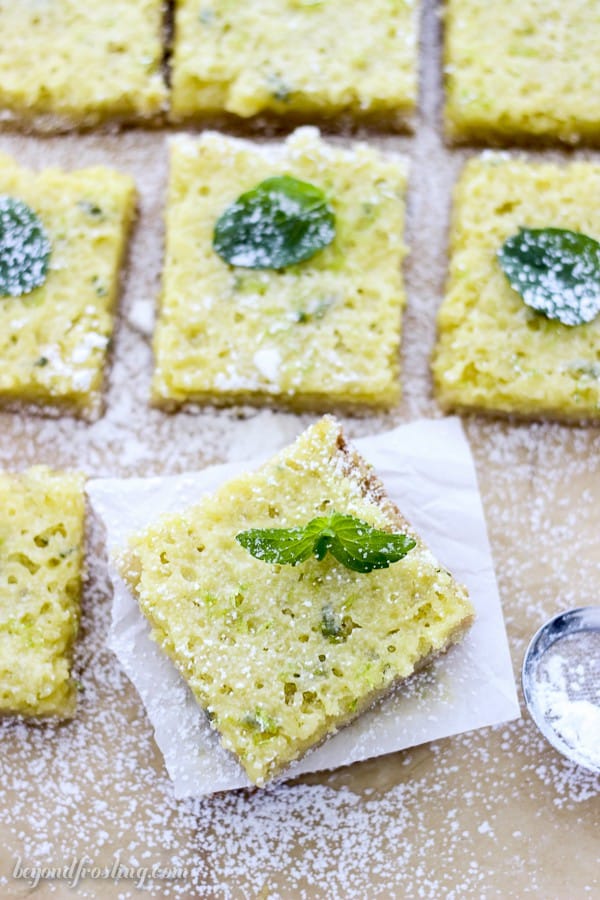 These Mojito Bars start with a buttery, macadamia nut crust. Let's face it, I could snack on this crust all day long, baked or unbaked. The dough is quite simple and comes together very quickly in a food processor.
Then there is the filling, a simple combination of eggs, lots of limejuice and fresh mint. Do yourself a favor and buy a small container of limejuice , because you'll need half a cup. Then grab a few additional limes for the zest. Once I actually poured a ½ cup of limejuice, I realized how much it actually is. Nobody's got time to juice that many limes.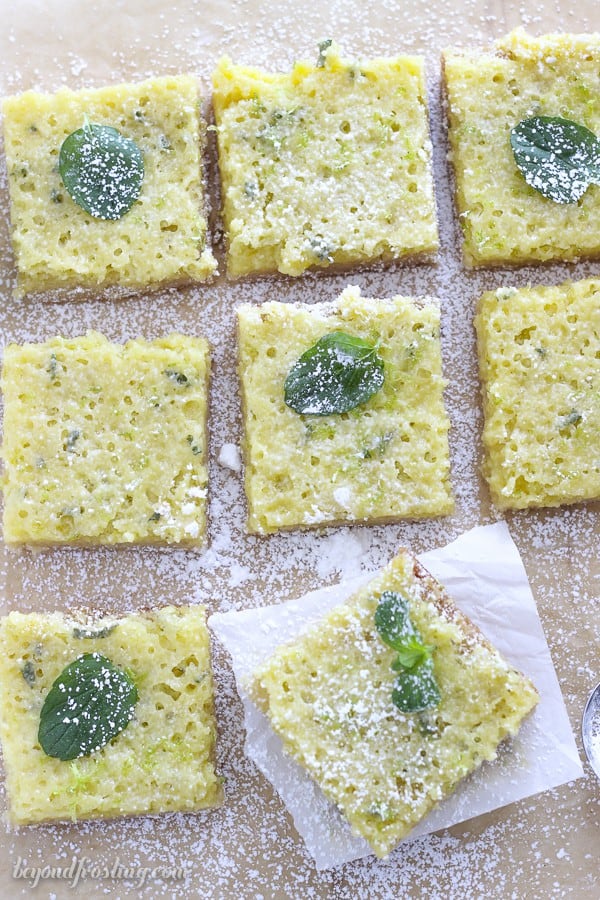 Once these were baked, I could hardly wait to cut into them. The best way to describe them is that they are similar to a lemon bar. The filling is nice and soft, and the crust is baked to perfection. I cut away the edges so that I had nice clean sides. That meant that those crisp edges were left for me to take care of. I would be lying if I said I didn't snack on them all day long.
These bars are a little bit gooey, so I preferred to keep them in the refrigerator. When storing these, I kept them in an airtight container with a layer of parchment paper in between.
Be sure to head over to Delish Dish to learn more about these bars! Or you can skip to the original Pecan Crusted Mojito Bars that I adapted.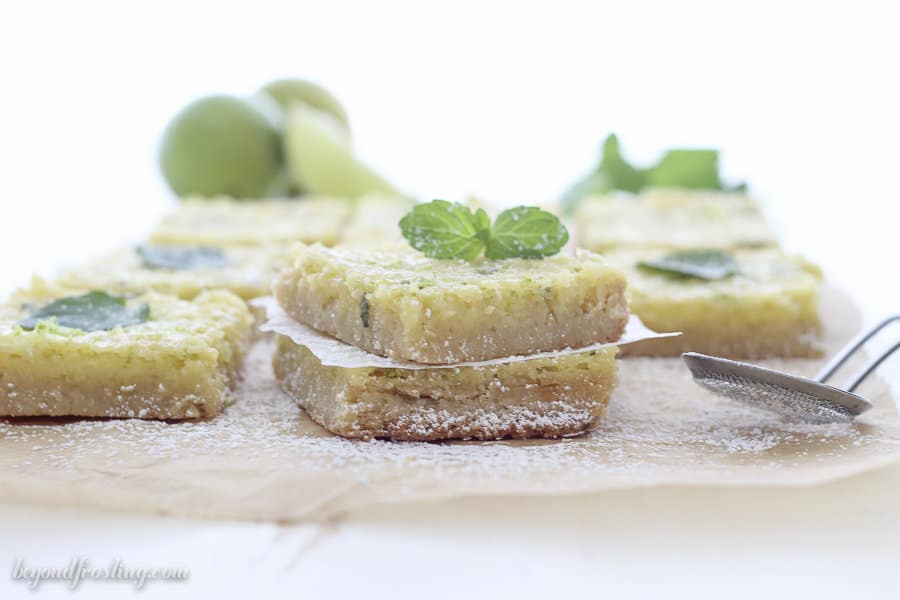 Keep up with all the happenings. Follow Beyond Frosting:
Facebook | Twitter | Pinterest | Instagram