This post may contain affiliate sales links. Please see my full disclosure policy for details
Wow, June flew by! This monthly mixer marks one year of mixers together. Are you guys as nostalgic as I am? Probably not, but that okay! If you are newer to the monthly mixers, these posts are where I like to share a little more personal and fun stuff that happened over the past month and share things I love.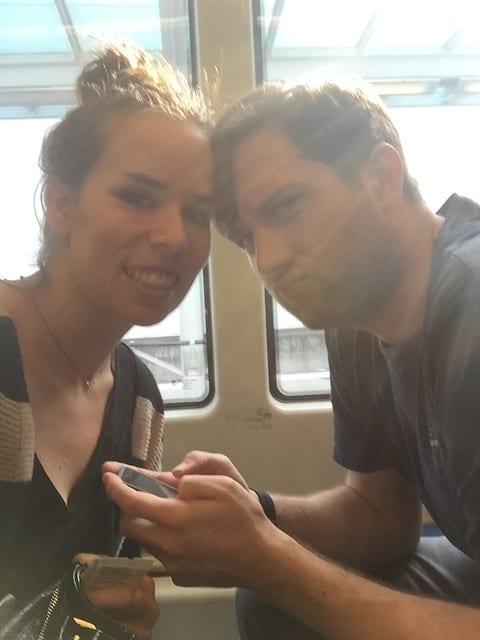 After returning from the Indulge Conference at the end of May, an injury in my knee flared up at the same time I came down with a nasty summer cold. Are those not THE WORST!? I mean it's hot and humid and I was hacking a lung for almost 4 weeks straight. So my knee, yea. I got my first MRI, that was interesting, I don't really care for those machines. The good news is, all is okay with my knee and hopefully after a little rehab I can gain my strength back.
It's been quite frustrating as I was really hoping to get back on track with my exercise this month, especially after all the food I ate in Portland. Instead, I have just lost any momentum I have and my progress I made at the beginning on the year is slipping, fast. After this next trip, I have to seriously buckle down and get my butt in gear. Here I was in January talking about how "this is it" and I am all making life changes, and a few month later, I hit a road block. Well I just want you to know I am not sugar coating anything over here and plan to hold myself accountable. It's hard, so, so hard. I hate shopping for clothes to hide my curves, which is what I am doing currently. Ugh. All I really want is another visit from Pine State Biscuits with fried chicken and gravy.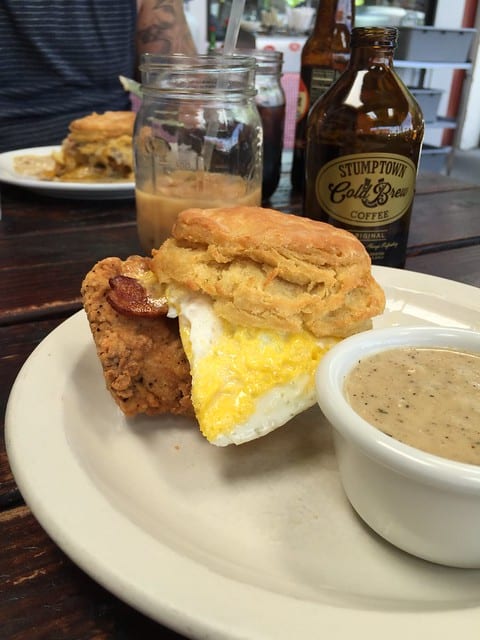 I did try a few new recipes this month for dinner that I was super excited about. This Grilled Flank Steak with Avocado Chimichurri from Krista was outstanding. I am going to make it when my dad comes to visit in two weeks. I also made cauliflower rice for the first time. You guys, I was so proud of myself. The next night, I made this Roasted Cauliflower with Parmesan and Ranch from Taylor that was SO good! I made it two days in a row and I will make it again!
Tomorrow I am leaving for Vietnam- also the reason for my lack of sleep and overall stress! Even though my trip has been booked for quite some time, I thought something would come up and I would have to cancel it. Well, today I have to pack and get everything in order! It's not really a vacation, it's a work trip; I have never been to Vietnam, so I am really looking forward to it. The one thing is, it's going to be hotter than heck with a high humidity. Don't worry, I packed extra deodorant. Plus, I have a stop over in Hong Kong and I have never been there either! I have traveled around the Shanghai area a lot, but oh my gosh, HONG KONG! Woo! Don't worry, I will share the details with you guys too! I recently did a reader survey and one of you asked about my full-time job! Well I can't wait to share the details when I get back. In the meantime, keep up with me on Instagram! Here a photo from me in Taiwan six years ago. I am also slightly concerned my now, six year older self can't quite handle the travel the way I could in my early twenties.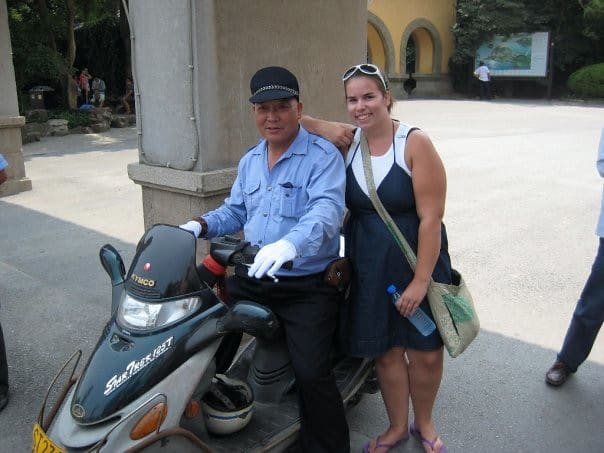 I was lucky enough to sneak away to Bass Lake for a few days this month. Every summer, we vacation at Bass Lake with my boyfriend's family and it is seriously one of the best vacations! I sleep in every day, make my way to the beach after breakfast, go wake surfing and then help make dinner all while sipping on margaritas all-day-long. Each year, the group seems to multiply, which is so fun!
On my last day, I got up for the "morning run", which means you need to be on the boat at 7:45 to get on the lake as soon as they open at 8am. This is prime time for wake boarding since the water is much more calm. This morning, we were one of two boats on the lake for the first half our, and the other boat was our neighbor and family friend.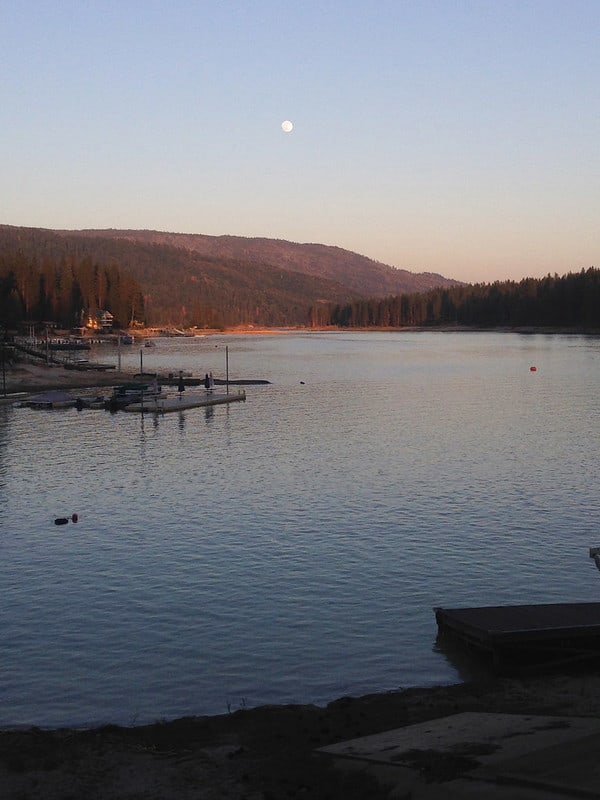 Don't Forget This Month: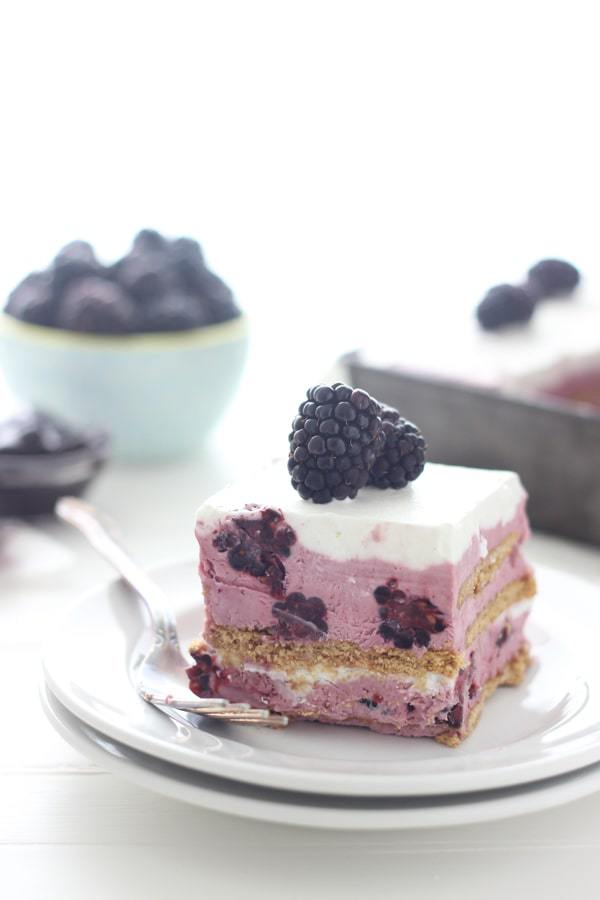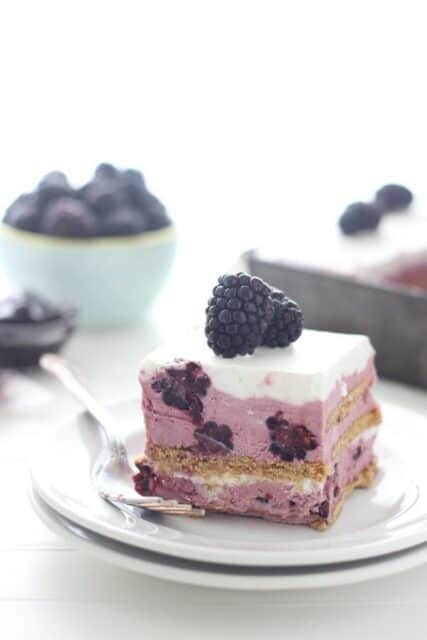 SERIOUSLY the best dessert I have made this summer. I didn't share with anyone, it was too good.
Banana Split S'mores Ice Cream Cake