This post may contain affiliate sales links. Please see my full disclosure policy for details
Good morning everyone! Today is the last day to enter my 2-year blogiversary giveaway!! Be sure to enter for a winner's choice of a Kitchen Aid Mixer, Amazon Giftcard or Ipad Mini2! I will be picking a winner at Midnight tonight (October 31st). And also, Happy Halloween everyone! We didn't dress up this year, but I am uber excited for pizza and scary movies tonight! I mentioned a couple months ago that I had some professional photos taken for my blog and I am finally eating around them with you today!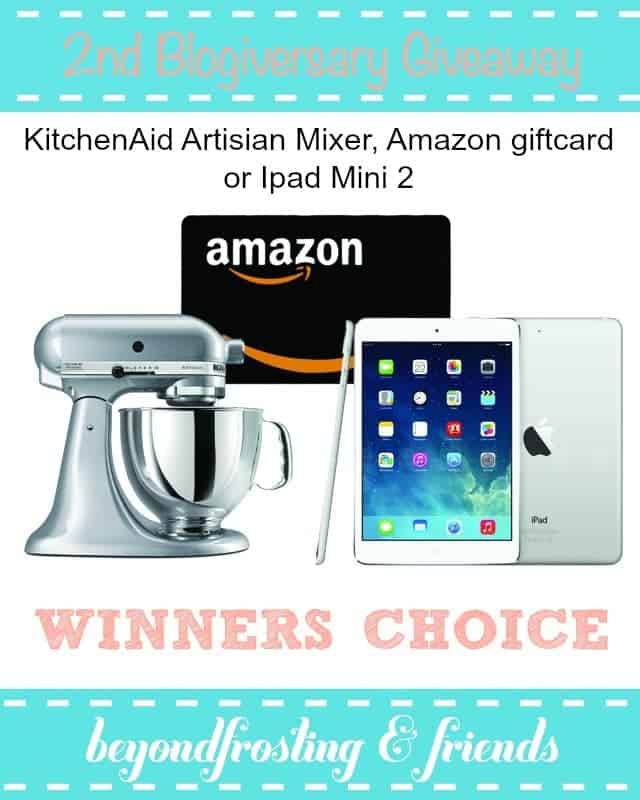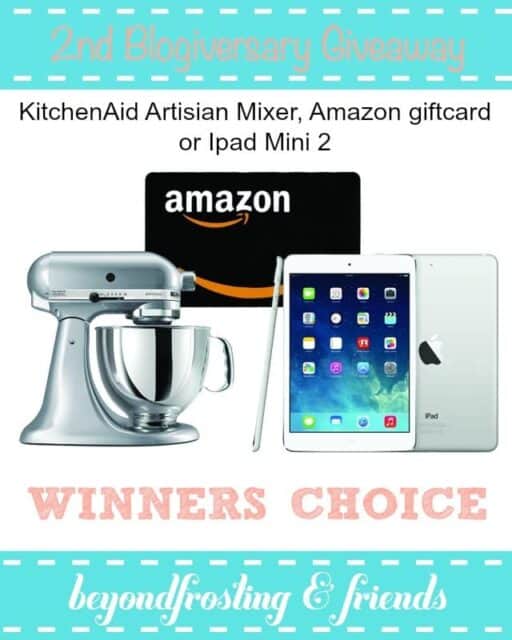 This edition of my Monthly Mixer is a bit different because I am celebrating my 2-year blogiversary today!! I can't even believe it has been two years since I pushed publish on my first post. Unfortunately, a lot of my photos from my first couple of post have disappeared into internet outer space since they were on my old computer. However, if this picture tells you anything, it should be that I have come a long way since the beginning! This is one of my cupcake recipes from my first month of blogging.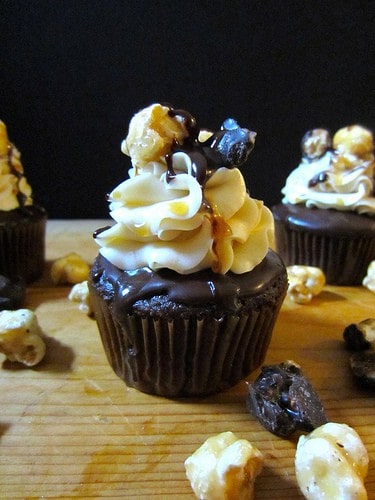 Some of you may know, I was inspired to start this blog after taking Wilton cake decorating classes. As much as I enjoyed learning how to decorate and properly use a piping bag, I was more excited about the baking portion of the class. Around that same time, I had also started to become slightly obsessed with food blogs. That was in the early part of my relationship when I used to cook ALL the time, like elaborate meals every night of week. Now I'm all, "let's get Chipotle" three out of five nights a week. #forreals.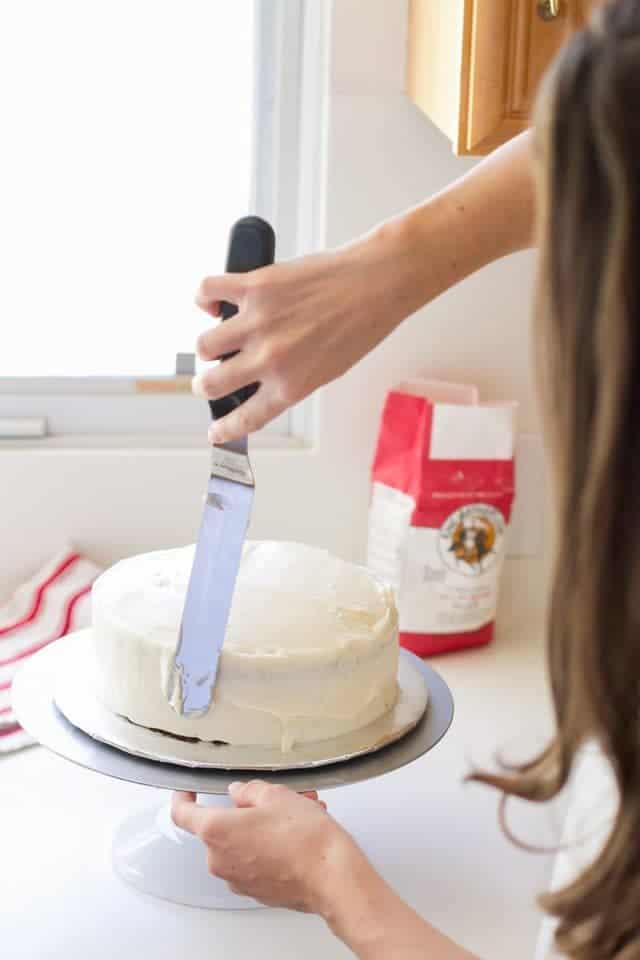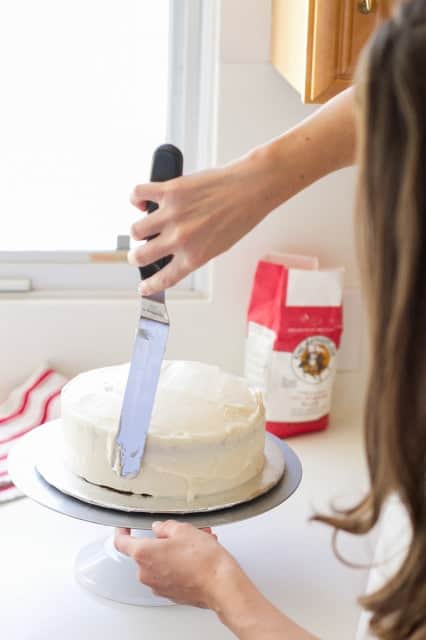 Blogging has completely changed my life. I talked about this a little bit on Monday, but I wanted to elaborate a little bit. There are so many positives but also a few not so great things that have changed since I started this blog.
You're blog never shut downs. There are always emails to answer, Facebook posts to schedule, Pins to post, photos to edit, things to bake and photograph. It's non-stop. I have to make a conscious effort to take a step back and relax every once in awhile.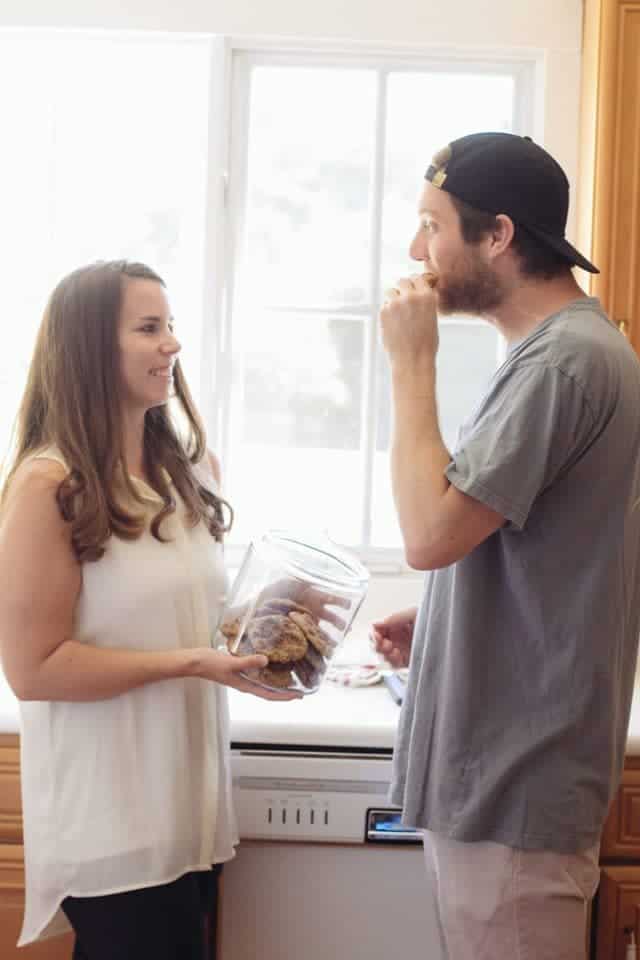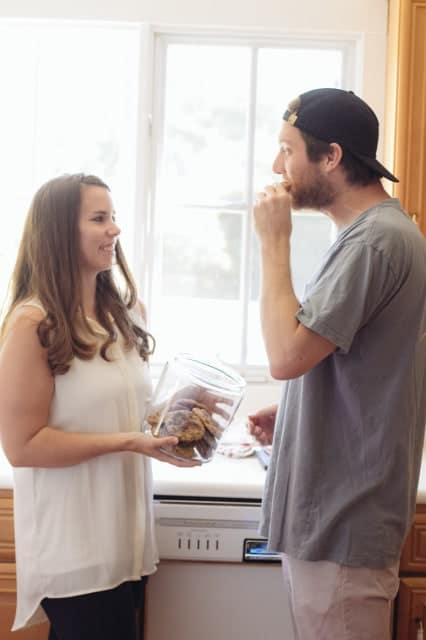 This aspect of blogging is really difficult for me. I am constantly thinking about what useful things I could be doing nearly every minute of my free time outside of work. I push myself until I get run down and force myself to relax. I am working on that, slowly but surely. Finding a balance between blogging and personal time is a struggle that many bloggers face. Whether you have a full time job or kids at home in addition to the million things we do, it's always a challenge.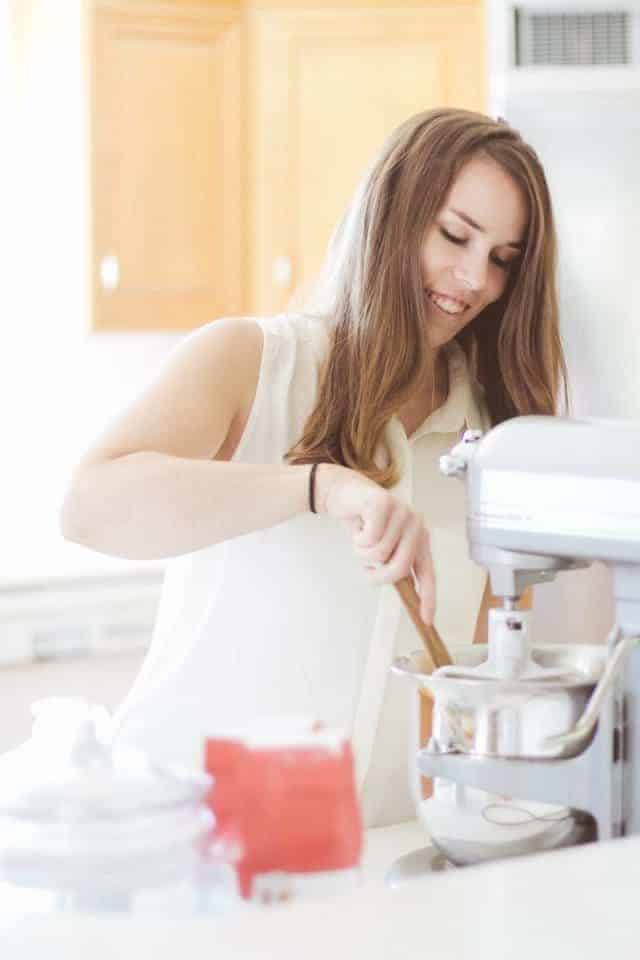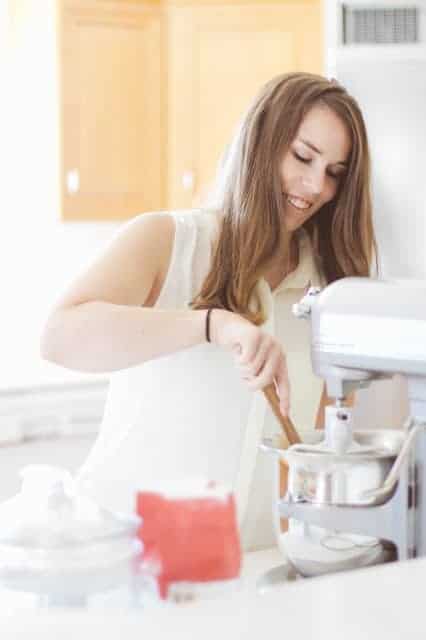 On the other hand, the creative side of blogging puts me in charge of the recipes I make, how I photograph them and what I write about. For me, being in the kitchen is my favorite part, even when I am trying to get through 5 recipes on a Friday night so I can shoot them on Saturday. What keeps me motivated is seeing the end results. Sometimes I get so excited about the recipes I want to make, that I have a hard time choosing what to do first. This is a great problem to have.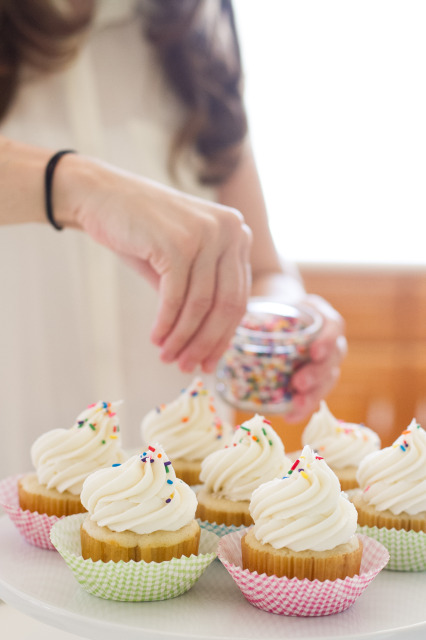 Blogging has lead me to travel to new places including Austin, Texas, Miami ,Florida and most recently Des Moise, Iowa. I love traveling for "work", especially because at these events, I get to see my blogging friends and it's pretty much one big old happy reunion filled with lots of food and fun. Also, whenever I travel for fun, I am dying to hit up the local food spots and try new things, especially if I can try and recreate them at home.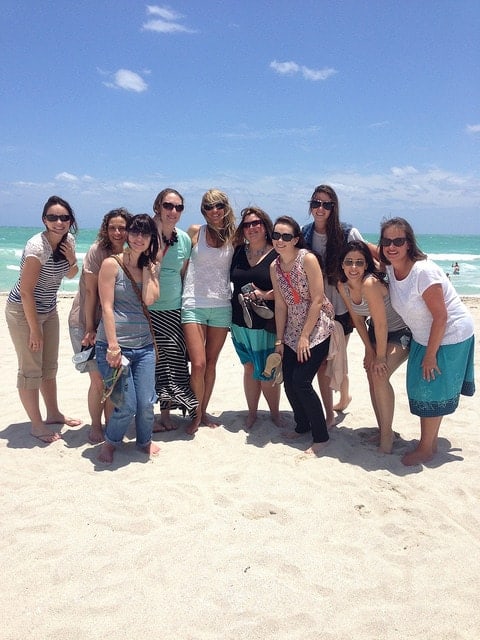 Best of all, blogging challenges and motivates me. There are times when I cannot wait to get off on a Friday night because I have big weekend plans. Sure, there are times when I am dreading having to go home and write a post for the next day, but sometimes you just have to put the "obligation" aside and take a night off. I am challenged to constantly improve my photography skills, which are mostly self-taught. I am challenged create quality content. I am challenged to produce an income to support my blog, because the reality is, it's not a very cheap hobby.
You, the readers, are the most important motivation of all. I wouldn't be able to keep going without you. Your comments, your PINs, your Facebook shares are so important to me. It lets me know, "Hey, I am here!" When readers take the time to come back and comment about a recipe they made, that's the ultimate compliment to me. During the giveaway this week, one of the questions I asked was how you found out about my blog. I was so humbled by all the amazing comments you left.
https://www.youtube.com/watch?v=79hGMXkHnIY
Each year I write out a list of blog related goals. I am happy to say that so far I have hit more than half of my goals for the year. Some goals are more tangible than others and some goals I blew out of the water. During one of the conferences I attended this year, one of the speakers said, success is measured by what you determine success to be. Well, seeing what I have done over the past two years makes me proud and I can't wait for the upcoming year!