This post may contain affiliate sales links. Please see my full disclosure policy for details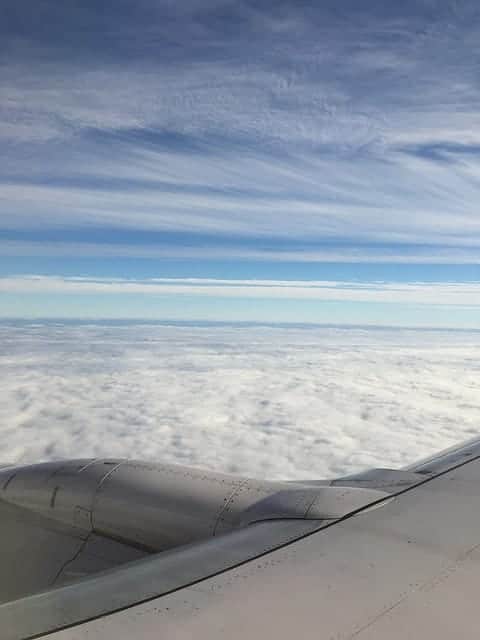 Wow! It's the end of February already! I have had such a busy couple of months, the weekends are just flying by. As I am sitting here typing out this post, I am actually on the couch at Linday's house! You know my bbf from Life and Love Sugar?! YEAH! I actually flew from LA to Atlanta in the wee hours of the morning. Friday, we are driving to Florida to attend a conference, Food Blog Forum. It should be quite the entertaining 7 hours drive! I am pretty excited about it! Get ready for a lot of selfies this weekend, I apologize in advance.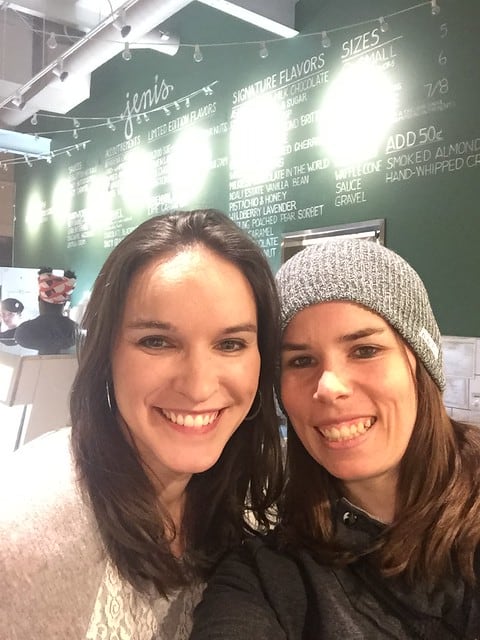 Upon arriving in Atlanta, Lindsay and I grabbed what turned out to be a fancy dinner. During our dinner we realized that we met a year ago! Woohoo for anniversary weekends. I think we need to make this a thing. It's crazy that we met through our blogs and turns out that we are actually so freaking similar and she is my right hand wo-man.
After dinner, Lindsay told me we were going to get Jeni's ice cream and I started freaking out! I have seen plenty of bloggers posting about Jeni's, especially recently and I am so super jealous. I am also not willing to spend the money to ship it to myself. Between the two of us, we probably sampled over 10 flavors. I landed on Whiskey Pecan, Brown Butter Almond Brittle and a dark chocolate, which was the BEST chocolate ice cream I have ever had. I normally don't finish my ice cream when I get it, but I could have probably licked the bowl clean if we weren't in public.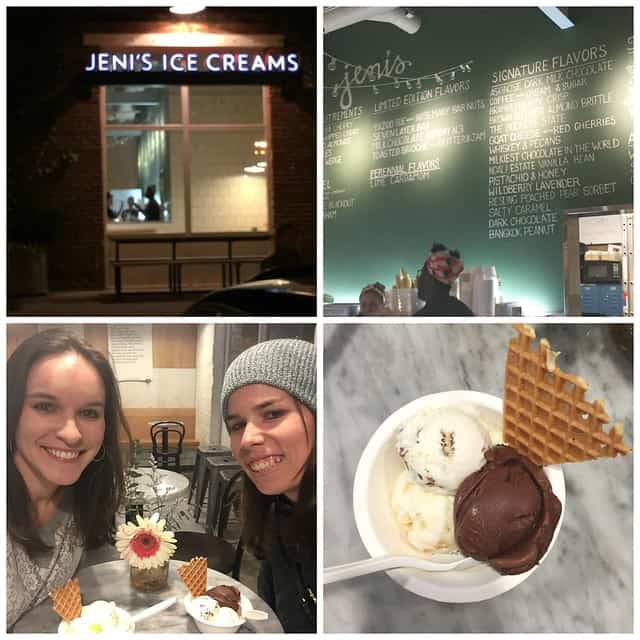 When we got back to Lindsay's house, I was eager to see where she does all her work! Here is a shot of her studio and her pantry! I realize this not might be of any interest to you, but it is totally fun for me to see where she works all the time! I was somewhat shocked that she has so many bags of Oreos.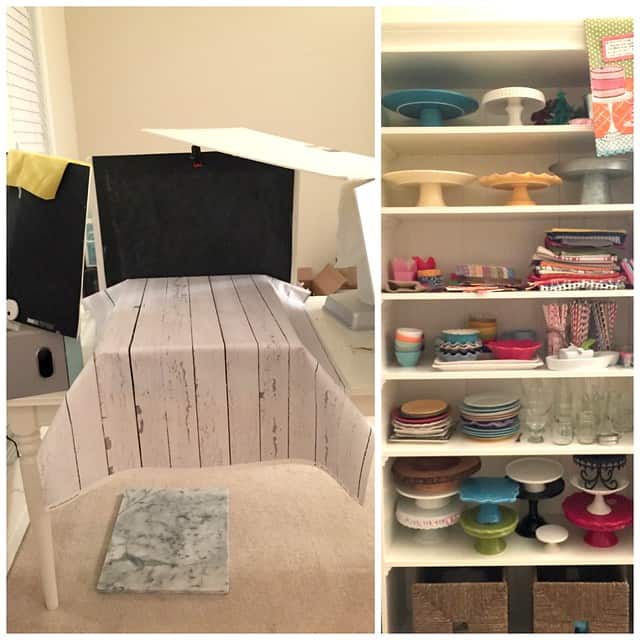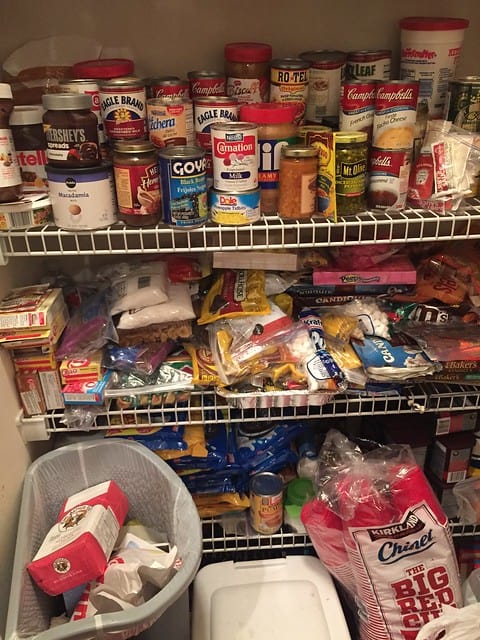 Perhaps the most exciting thing was that she had four recipes in her fridge and I got to TASTE THEM ALL! GAH. She does such awesome work. Make sure to stop by and see her Guinness Brownies, I can tell you first hand, they are melt-in-your-mouth good! Secret recipe tasting for future posts. This one is good you guys!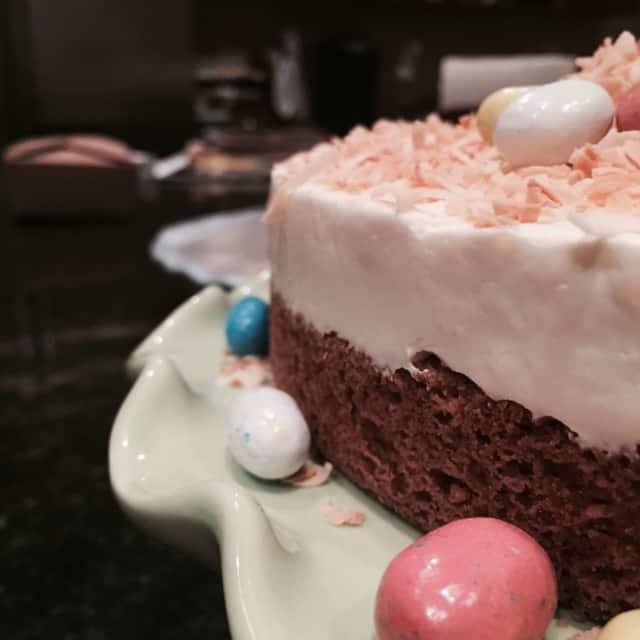 Stay tuned for more from the adventures of Lindsay and Jules.
The rest of the month has been great! My boyfriend turned 30, which he doesn't want to talk about, so we won't do that. Don't tell him I posted it here.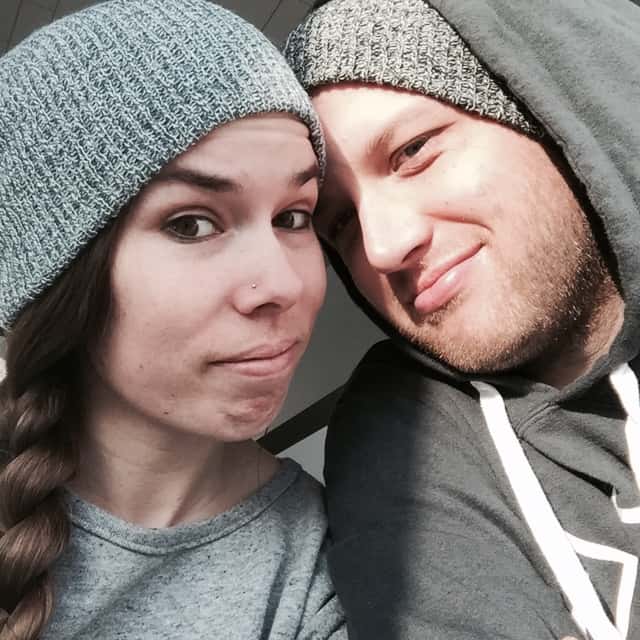 Last weekend, I was in Palm Springs with the California Farm Water Coalition. Myself and five other bloggers had the opportunity to tour farming facilities and orchards to learn more about how food gets to the table. It is especially interesting to see how the farmers have adapted to the drought conditions. I will be sharing a whole post about my trip in the next couple of weeks!
While the weather has been pretty warm recently, it certainly has not been warm back east! My dad sent me this photo of the front yard last week. He says there is about 3 feet on the ground at home. Thank God for snowblowers! This makes me sad though because it is SO DRY in California, we are fighting to keep the ski areas open.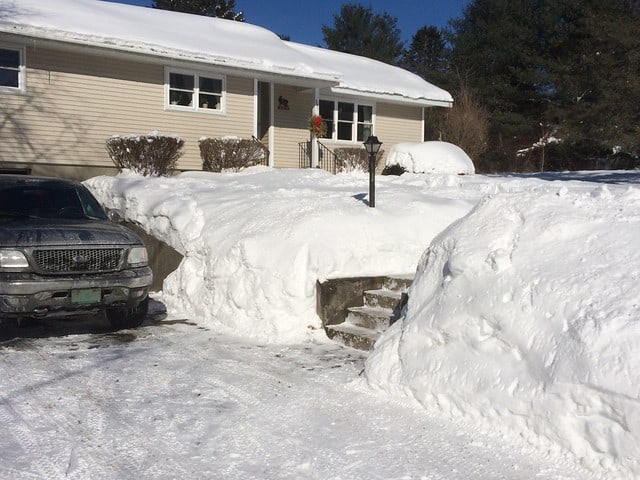 On New Years Eve, one of my best friends got engaged. This month she sent me a sweet package asking me to be her maid of honor! I happily accepted alongside one of my other best friends. I can't wait to make some desserts for the festivities!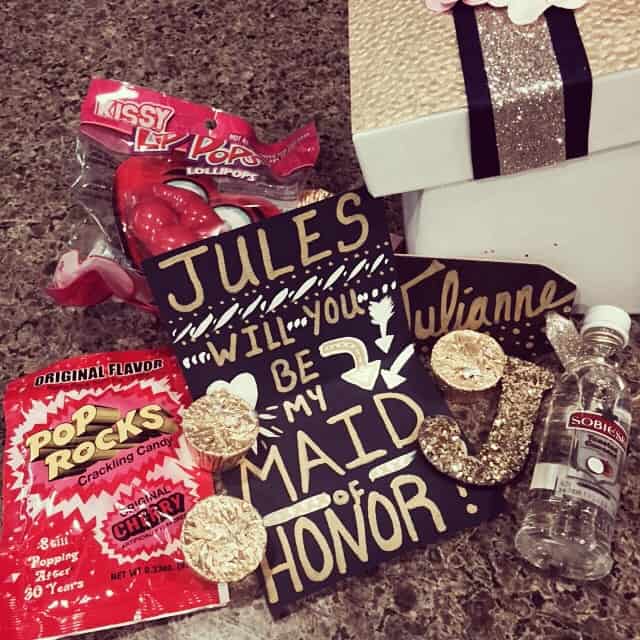 In other news, I chopped off all my hair and I am shocked at how many compliments I have gotten. I guess I haven't changed up my hair style in a LONG time. Gosh there are so many selfies in this post, I am so sorry!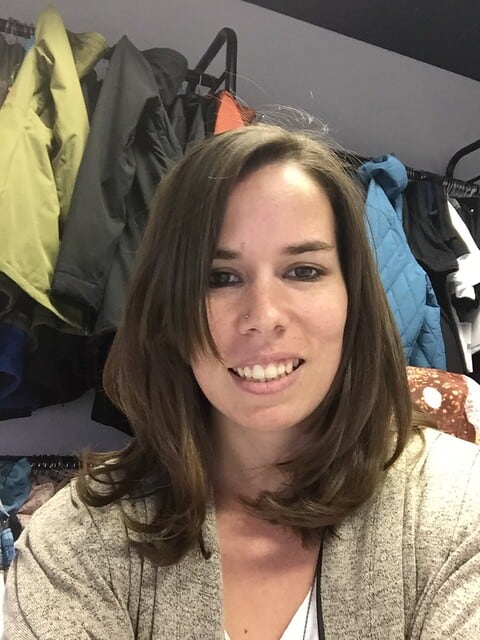 Lastly, I announced earlier this week on my Instagram that I have partnered with Wilton as a member of their Sweet Treats Team for 2015! What does this mean for you? This means there will be tons of fun posts, tutorials and likely some fun giveaways! I just got my first shipment in the mail and my mind is going crazy with ideas! Head over to the Wilton Blog to see who else is joining me!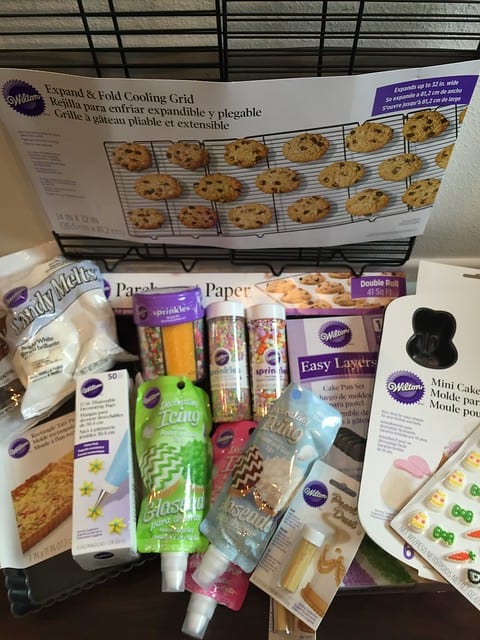 Be sure not to miss my Samoa Week recipes!
Sinful Samoa Cake | Samoa Icebox Cake | Samoa Cheesecake Dip