This post may contain affiliate sales links. Please see my full disclosure policy for details
Welcome to my July Monthly Mixer. At my monthly mixers, I share a little bit about what's been going on in my life this month.
Did you guys know Wedneday was National Cheesecake Day? Myself and about 70 of my fellow food bloggers shared all types of cheesecake recipes. Be sure to check them all out here!
Don't miss this week's giveaway! It lasts until August 11th! There is $400 CASH up for grab. Click here to enter!!
Here is what I made for you this month: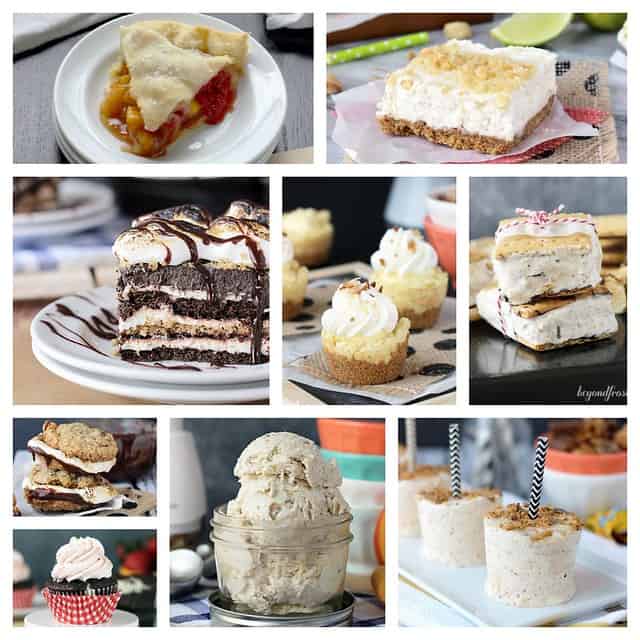 Peach Raspberry Pie | No-Bake Coconut Lime Cheesecake Bars
S'mores Lasagna | Coconut Cream Pie Cookie Cups | S'mores Ice Cream Sandwiches
Bourbon Bacon S'mores Cookies | Chocolate Strawberry Cheesecake Cupcakes | Peach Maple Walnut Ice Cream |
Butterfinger Pudding Pops | Be sure to also check out Chef-in-Training for my Coconut Cashew Cookies
My little brother and his wonderful girlfriend came to visit. We spent the day hanging out by the beach kicking back a few cocktails. I love hanging out with them! Plus there was this concert on the beach with an 80s cover band and that's right up my alley.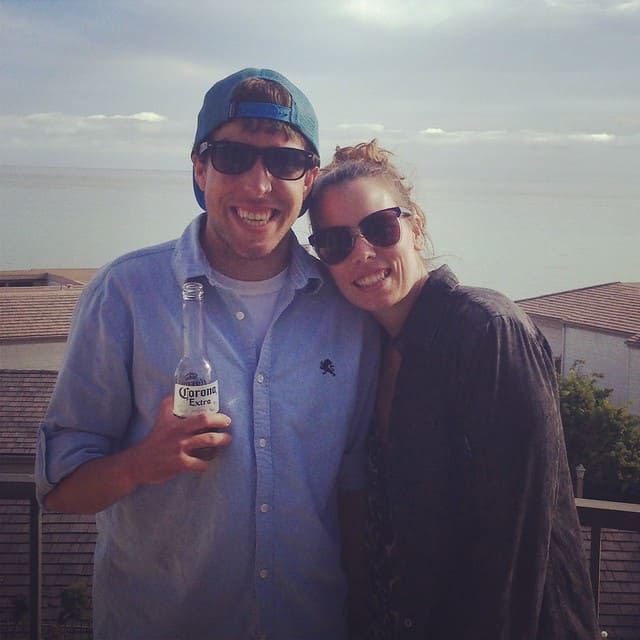 Check out the view from this front porch! It belongs to my brother's girlfriend's cousin. I mean, I sure wouldn't be mad to wake up to this!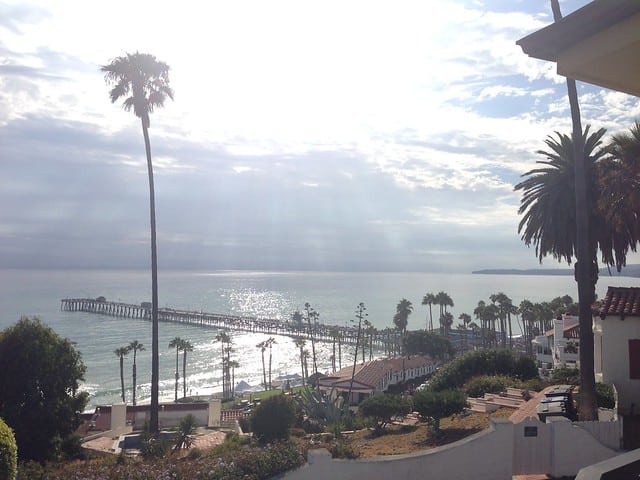 Oh, super exciting! I got my first Stitch Fix! I have known about Stitch Fix for a long time, but I was just shy about trying it. I felt like I always have a hard time putting together an outfit. The great thing is that each shipment comes with a style sheet for each piece with two different outfit ideas with shoes and accessories included!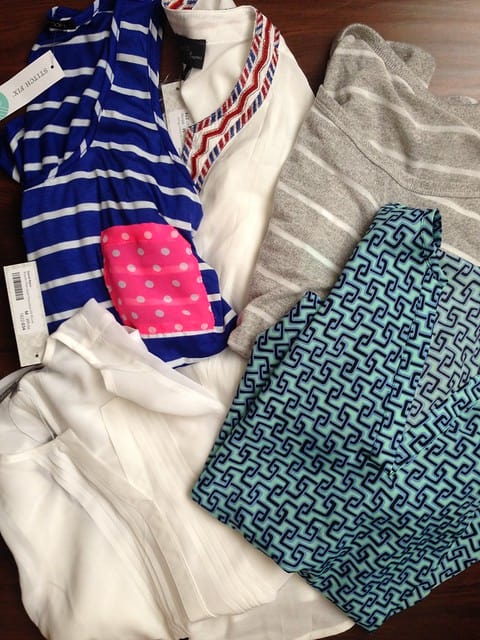 Here is how it works. You select how often you want to get each shipment and what pricing parameters you want. Each shipment is $20, but if you purchase something, that money goes towards your purchase. Included in the box is a pre-paid envelope for you to send back anything you don't want. It's nice to have a couple days to decide what to keep. Then, you rate each piece in the shipment so your stylist knows what you liked and didn't like. I was pleasantly surprised that 4 out of 5 shirts fit exactly the way I wanted them too. One of the shirts was too tight in the arms and I couldn't get it on very well.
If you want to check out Stitch Fix, click here. If you decide to join, I get a referral credit :). Let's see what I got. I promise next time the photos will be better.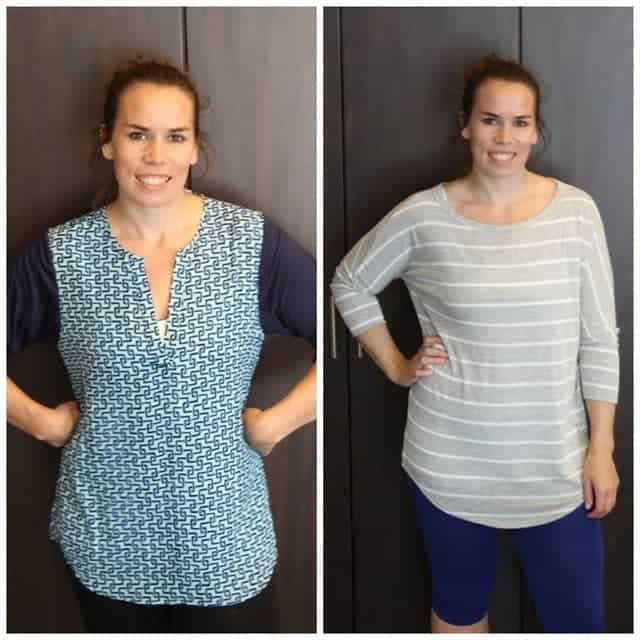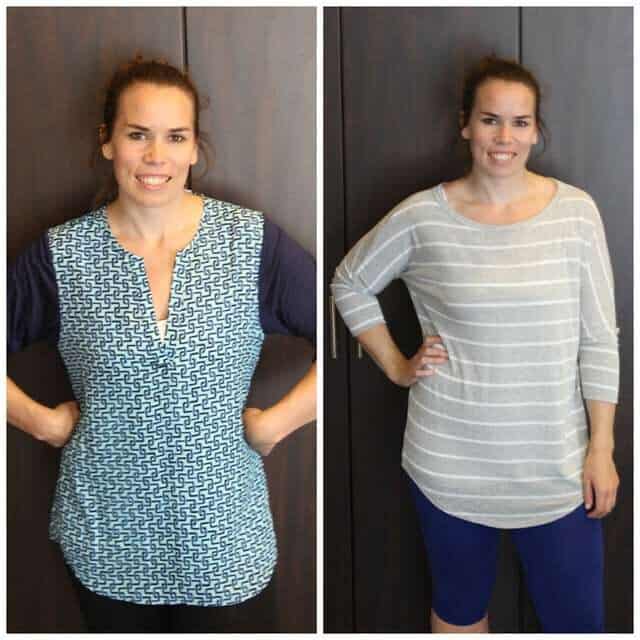 The top left shirt I knew I wasn't going to keep. I just wasn't a fan of the pattern. The fit was comfortable and I love 3/4 length shirts. The top right is a very light weight sweater that I ended up keeping! It was $48. It's a dolman fit, meaning there is no armhole, and then an extra long self-fabric cuff on the sleeve. It's got a scalloped hem in the front and back, which means it was the perfect length for me. Plus I love stripes.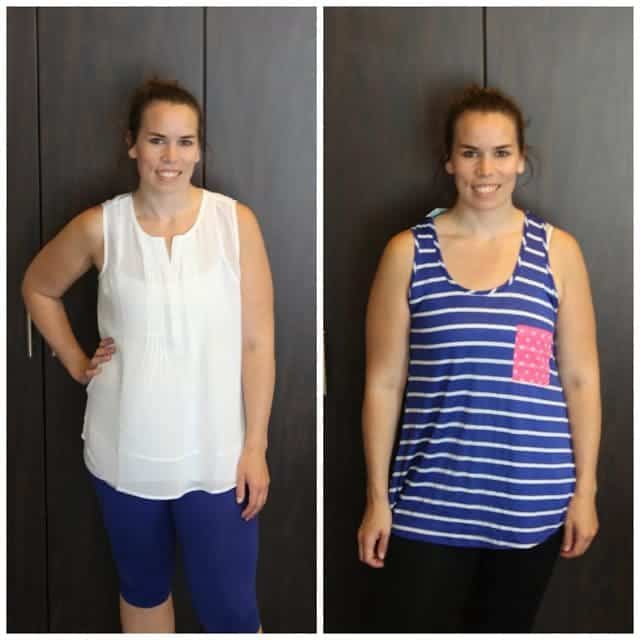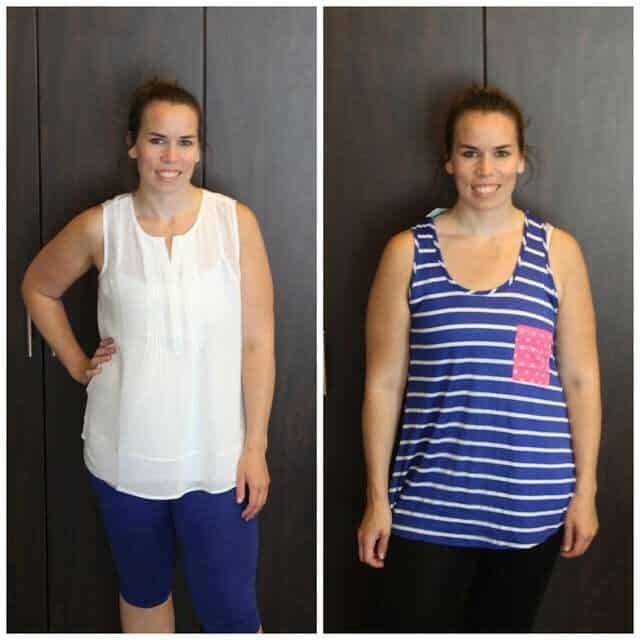 Both of these tank tops, I really liked but decided not to keep. The top left was too similar to a lot of tops I own. I love the style, it wasn't worth the money to me. The top right I thought was cute, despite my difficulty wearing pink (not my favorite color). I love the stripes and the fabric was great. The fit was just right for me. I ended up deciding to return it. So while I only kept 1 of 5 things from my first fix, it was great to know that my stylist understood what I liked and I was shocked to find she got the fit spot on! I can't wait for next month's fix!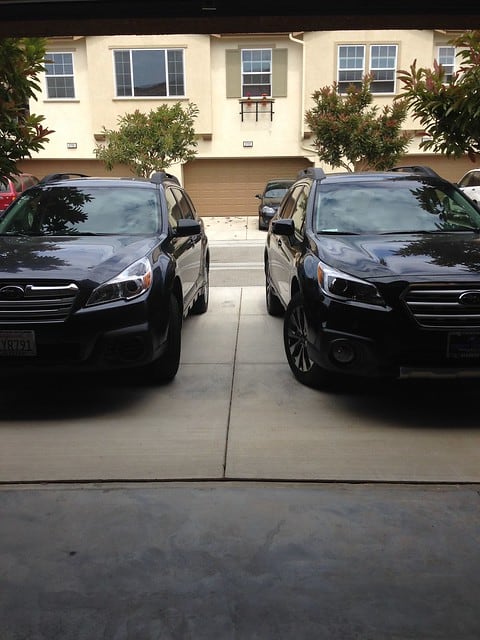 While this month was a lot less eventful than the previous, it was a nice change of pace to just kick back and relax a little bit. Big news though, my boyfriend finally sold his truck and purchased a brand new 2015 Subaru Outback! We are officially an Outback household and I am beyond jealous. Mine is dark grey and his is black. Mine is only a 2013, but the upgrades on the new models are so much better! Plus he got heated seats, which is obviously for me. My favorite thing about this car (other than the heated seats) is the dual air control! Since I am always cold and he is always warm, it's perfect for us! I am so excited for him!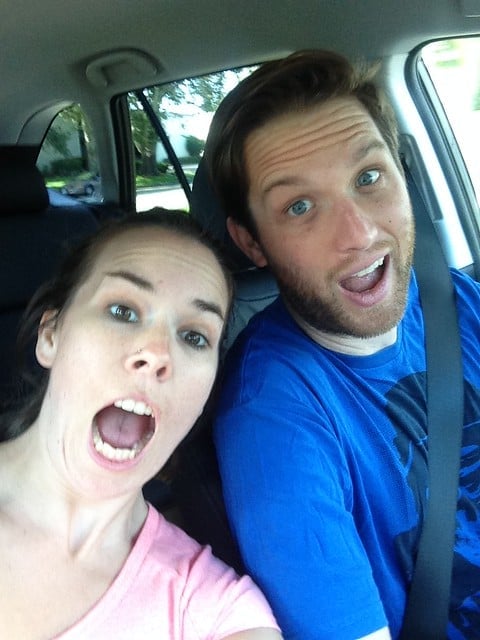 Last weekend, I did this. Wait until you see that Brownie Brittle Grasshopper Pie on Monday. I decided to freeze it and enjoyed a few bites before writing this post. I can't resist mint chocolate. The glaze OMG. I just can't even tell you how good it is.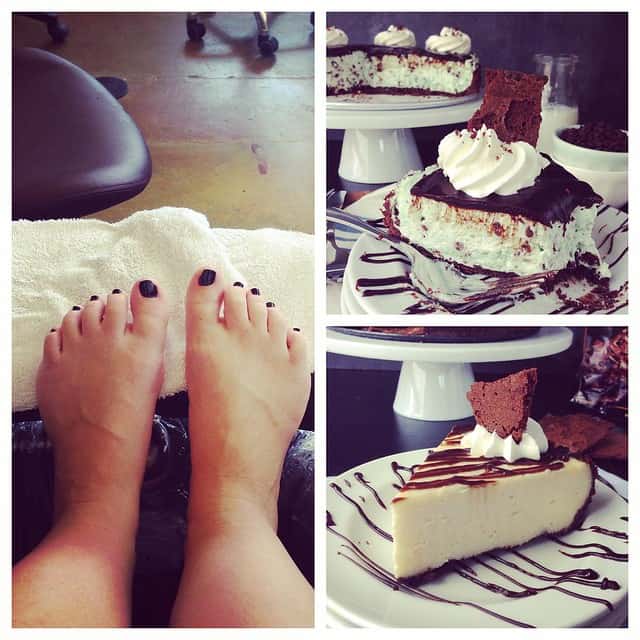 Did you see last week was S'mores week?
My friend Lisa over at Wine and Glue organized the whole thing! She is so smart.
You can see my S'mores recipe earlier in the post, but I am just dying over my S'mores Lasagna!
It was really hard to pick only a few favorites, but it had to be done!
S'mores Cheesecake from Life Love Sugar
S'mores Cinnamon Roll Cake from Chelsea's Messy Apron
S'mores Coffee Cake from Roxanna's Home Baking
S'mores Rice Krispie Treat Pinwheels from Mom on Timeout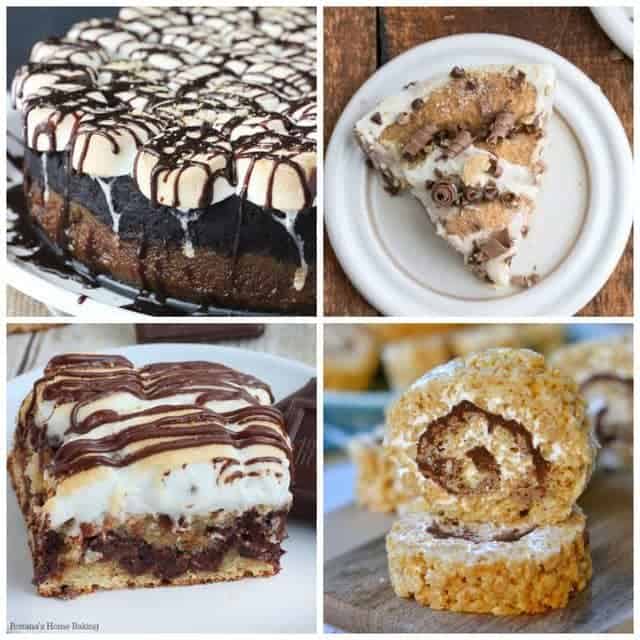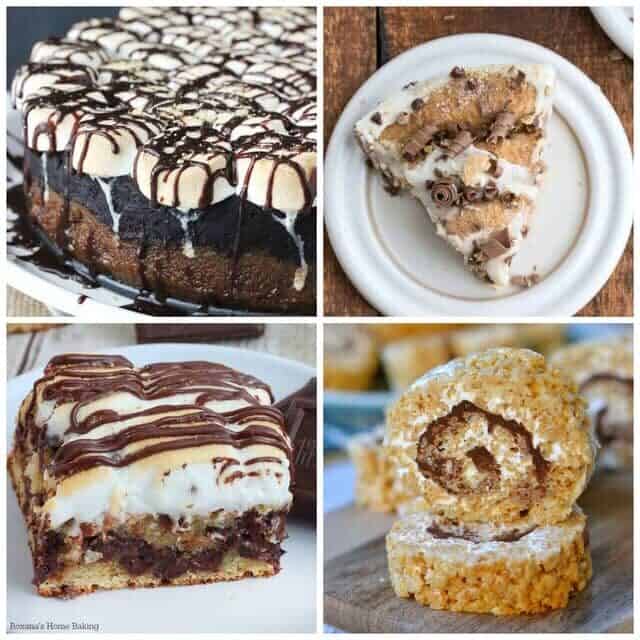 Lastly, You know I am obsessed with Pinterest. Here are a few of my favorite PINs this month:
Ham, Brie and Peach Grilled Cheese from Noble Pig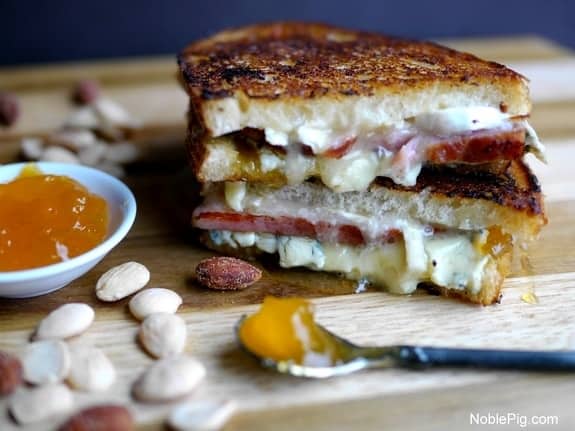 Grilled BBA Chicken and Pineapple Tacos from Two Peas and Their Pod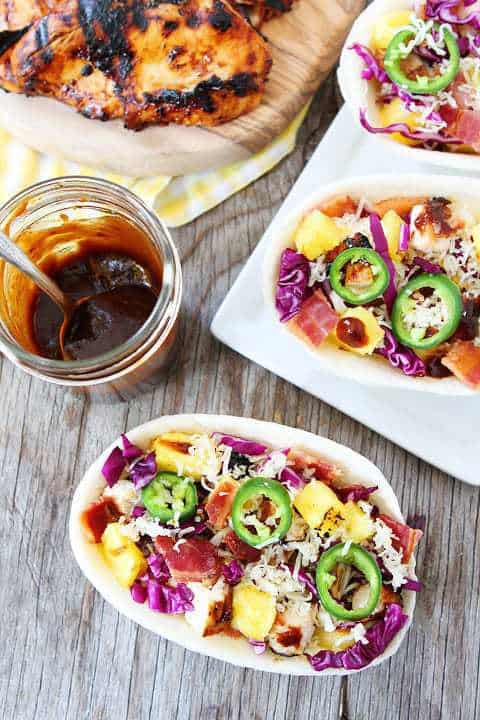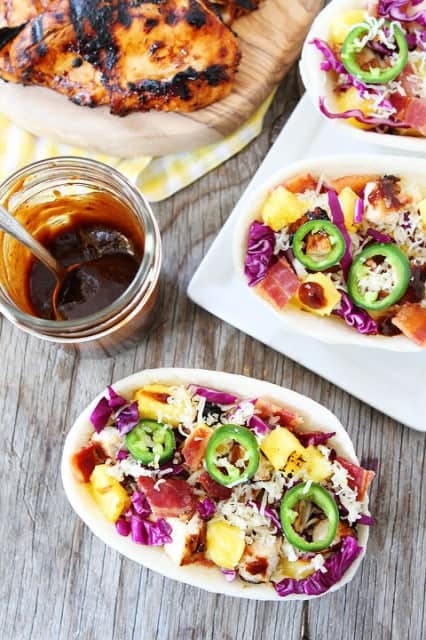 Peach Upside Down Ricotta Cake from Diethood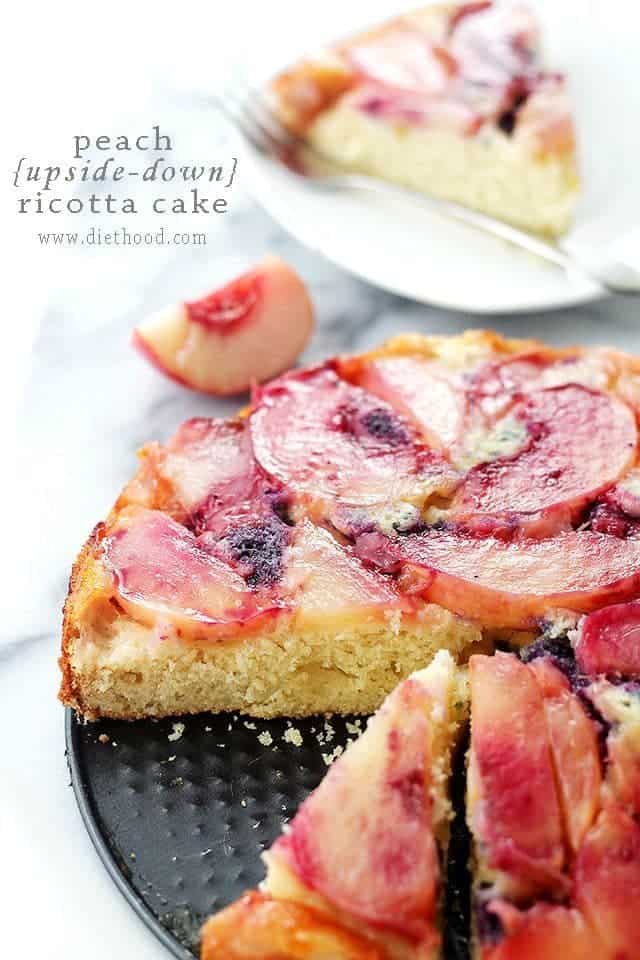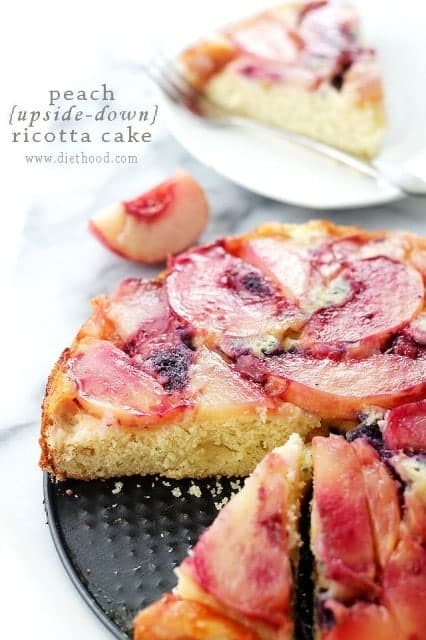 Glazed Donut Pie from The Domestic Rebel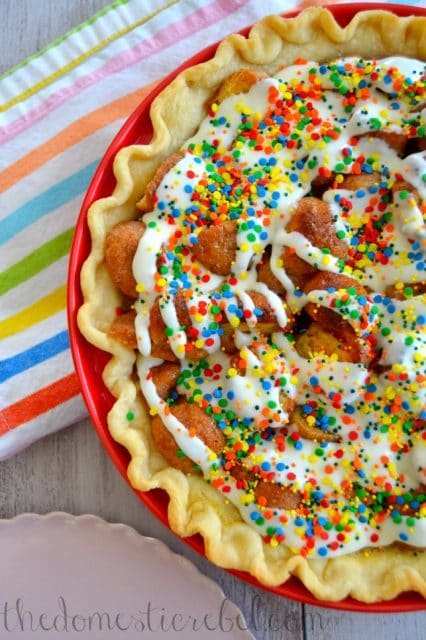 Let me leave you with one final thought. It's August 1st, and I am ready to star getting my pumpkin fix! See you next time!