This post may contain affiliate sales links. Please see my full disclosure policy for details
A sigh of relief that the hustle and bustle of Thanksgiving is behind us. However, I think I might not sleep until December 26th with all the things I have going on!
I love vacations, don't we all? For the past seven years, we have gone to Colorado for Thanksgiving vacation. It has become a tradition, one of my favorites at that!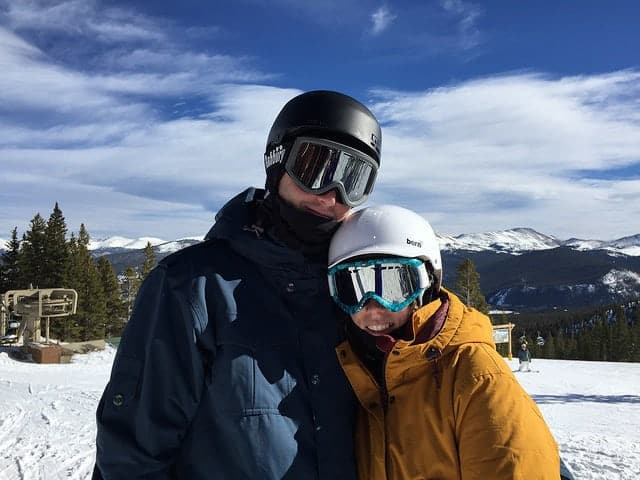 Seven years ago, my Mom and I decided that since my brother wasn't able to come home for Thanksgiving, we would go and visit him. We have done this trip in several different ways. The first few years we stayed in Vail, and in more recent years we have relocated to summit county.

This photo of Main Street Station is courtesy of TripAdvisor
This is the second year in a row we have stayed at Main Street Station. The condos in Main Street Station are privately owned, but rented out through the Wyndam. The condos are equipped with full kitchens, washing machines and fire places! The best part? It's a short walk to the bottom of Peak 9 at Breckenridge!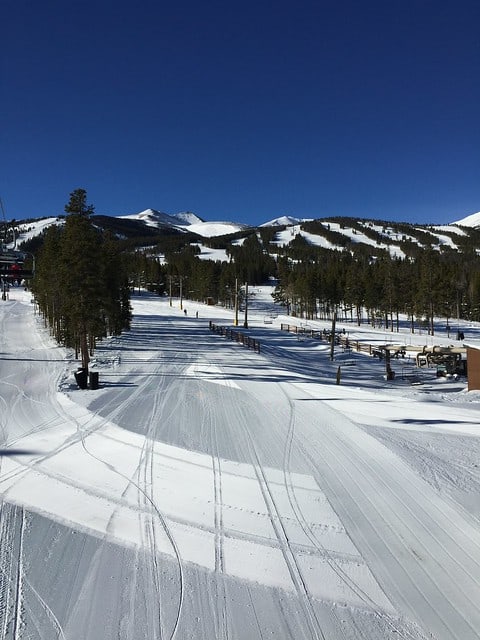 The hotel itself has a ski valet, where you can check your skis in after you walk off the slopes. There is a gym and a few hot tubs, on site restaurants and free movie rentals in the lobby. If you need ski rentals, there is a Christy's sports and several other spots on the street level of the hotel.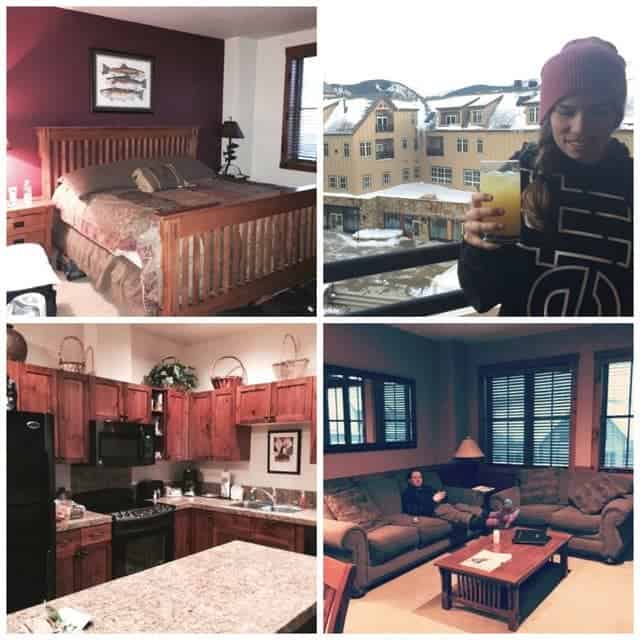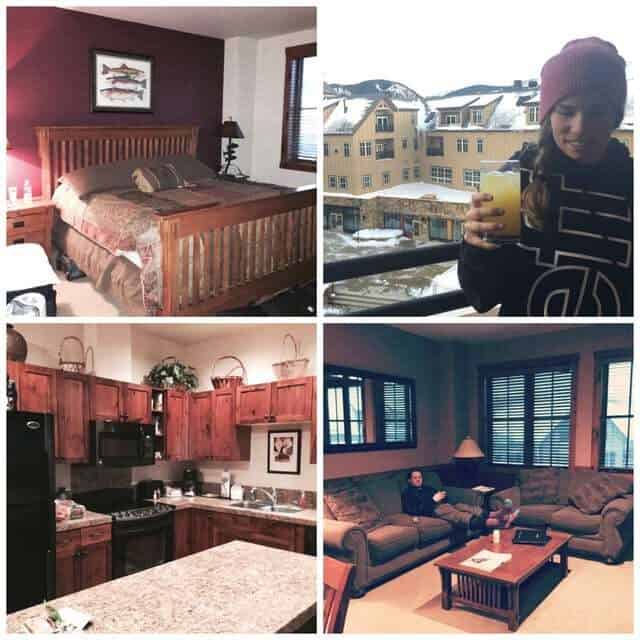 Having access to a full kitchen means we can make a full turkey dinner! It also means that we don't have to eat out every night, which helps reduce overall costs of the trip. However, Breckenridge is full of amazing restaurants and hidden gems! Each time we go, I hit up my favorite places, but this trip, I tried a few new ones as well!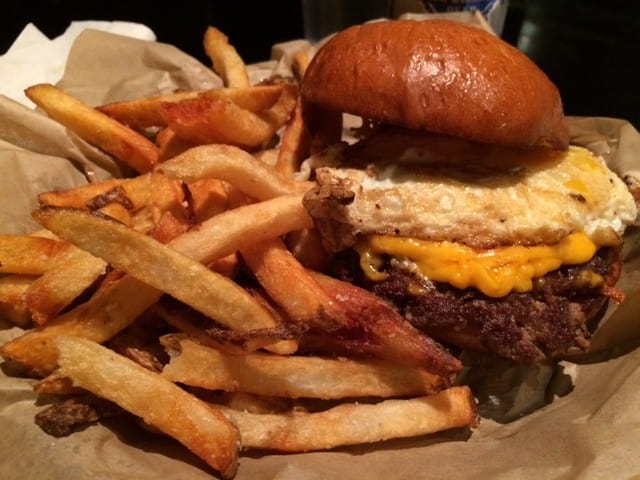 My favorite spots include The Breckenridge Brewery, Empire Burger (be sure to try the fried zucchini chips!), The Hungry Dog (for Chili dogs!) La Francaise French Bakery, Daylight Donuts and Crepes A La Cart. I l would advise to get your fill of crepes during your visit. This small hut adorns quite a large menu of sweet and savory crepes- I've had the pumpkin pie and the funky monkey! Plus the fire place will keep you warm while you wait.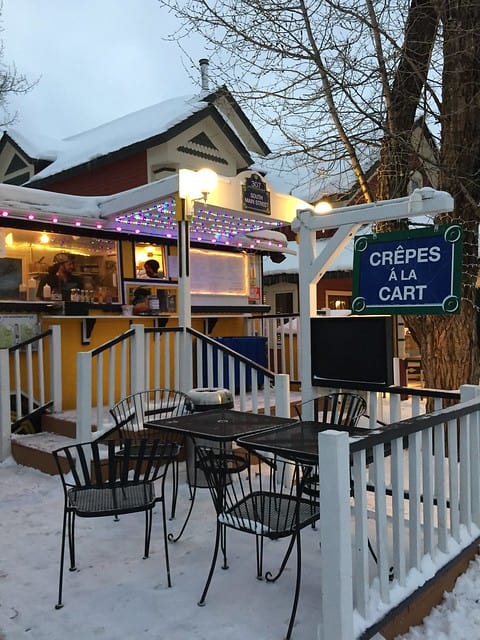 There are plenty of sweets that line the streets including Mary Mountain's Cookies, which is also a must visit. They have a location in the village at Keystone as well, so you can grab a cookie after a day on the slopes. The cookies are huge, there is a wide variety of flavors and even some frosting filled cookies as well.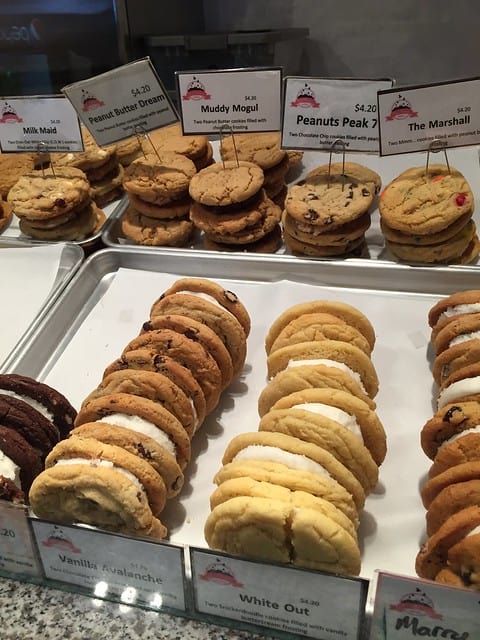 I love that our hotel, Main Street Station, is that it's at the top of Main Street, and there are dozens of restaurants right outside the front door. Our first night, we tried Mi Casa. Being that we are huge Mexican food fans, we had high expectations. They were certainly met. My boyfriend has the fajitas and a side of the Southwestern Corn Chowder while my mom and I split a taco plate.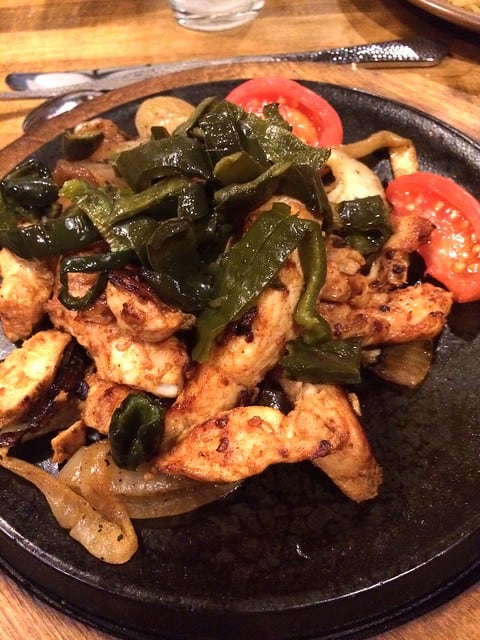 I have never had sweet potato tacos, so I was really excited to try them! The waitress recommended the garlic chili shrimp taco, so we each had one of those too. I was ready for a couple of margaritas and they certainly delivered. Both my mom and I had a couple rounds of the evening's special.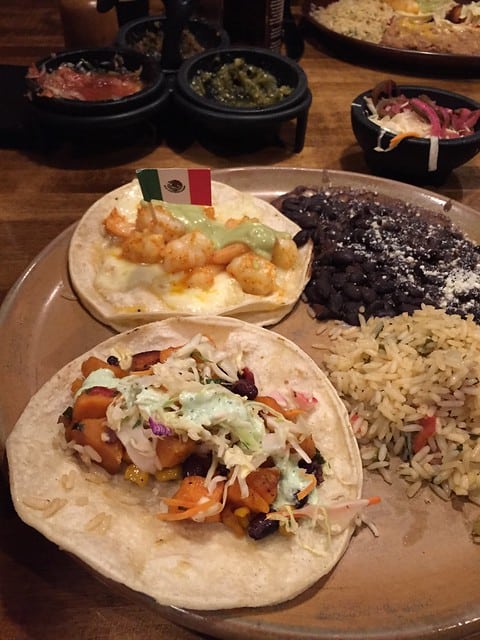 Last year, my boyfriend discovered beignets from The Lost Cajun, he made sure to take me there this year. We were in search of a pre-Thanksgiving snack when we got off the hill. Most places were closed, but The Lost Cajun had its' doors open.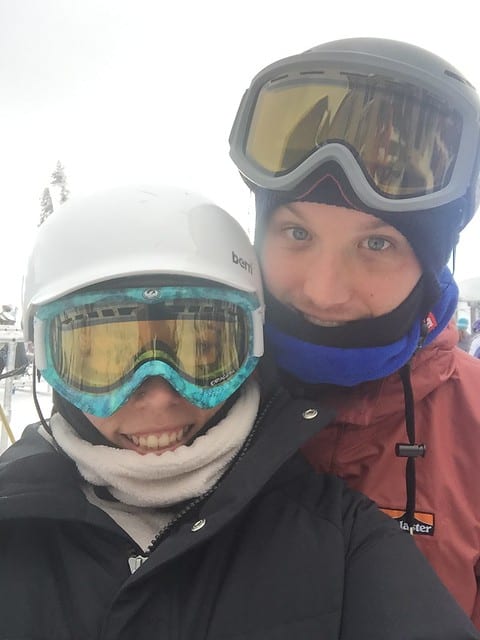 They were deep frying turkeys on the sidewalk for customers who had pre-ordered, but they were also serving a full menu. We ordered some fried shrimp, andouille sausage and some chicken and sausage gumbo. When you enter the small restaurant, you are a part of the family. The waitress sits at your table and walks you through their complimentary sampler plate of the different gumbos on their menu (4 or 5 to be extant!). The waitress yells (politely) your order directly to the chef behind the line and there are plenty of photos on the wall to keep you entertained.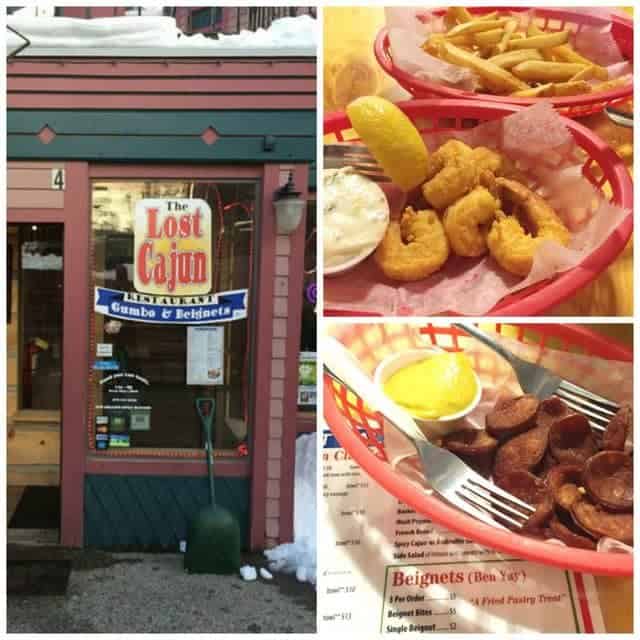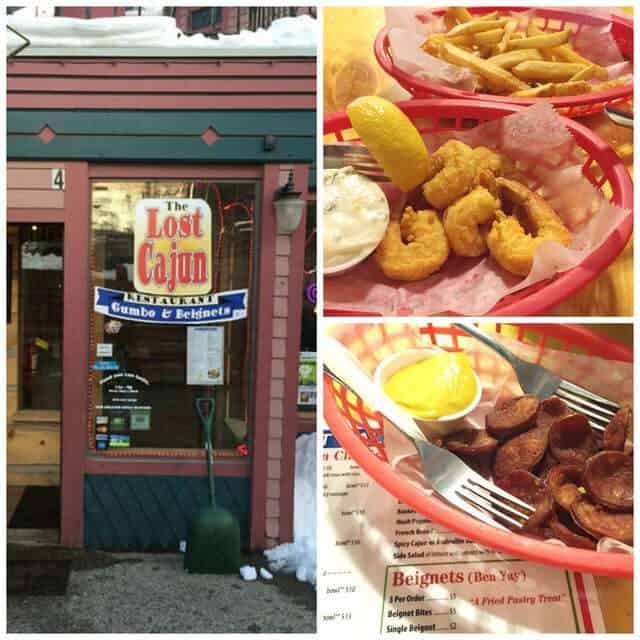 We had to be sure to order a basket of beignets. You can get a single, a basket of 3 or some beignet "bites". The beignets were huge, full of powdered sugar and just plain amazing! We ordered a second round to bring home for my mom and brother. Like I said, eat dessert first right?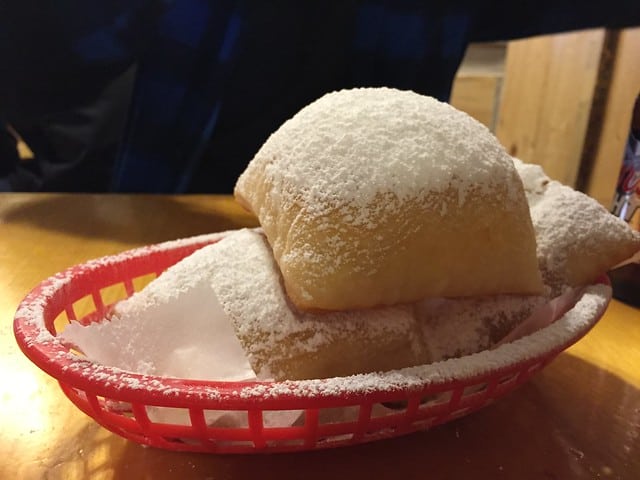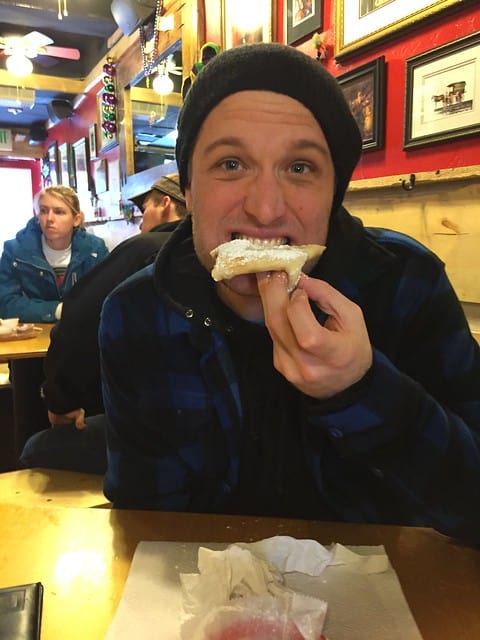 We split our time between Breckenridge and Keystone. Arriving a few days before Thanksgiving means we get to enjoy the mountain before it gets too busy. We got really lucky this year with a snow storm that lasted for a few days. Of course it made the weather cold and a little blustery, but the skiing was amazing! The storm finally cleaned out in time for Thanksgiving and left blue skies and warmer temperatures to finish out our vacation.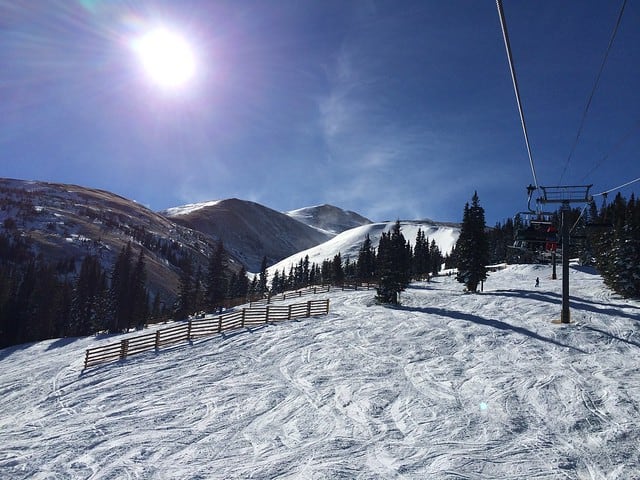 Every year the weather is unpredictable. We've had good opening weeks and also some not so great ones, but it's a good time of year to travel because the lodging is much cheaper than in mid-season. Through out the years, we have had all sort of friends join us on this trip and that is what this trip has become about- spending time with friends and family. Wishing you all a wonderful month of December!