This post may contain affiliate sales links. Please see my full disclosure policy for details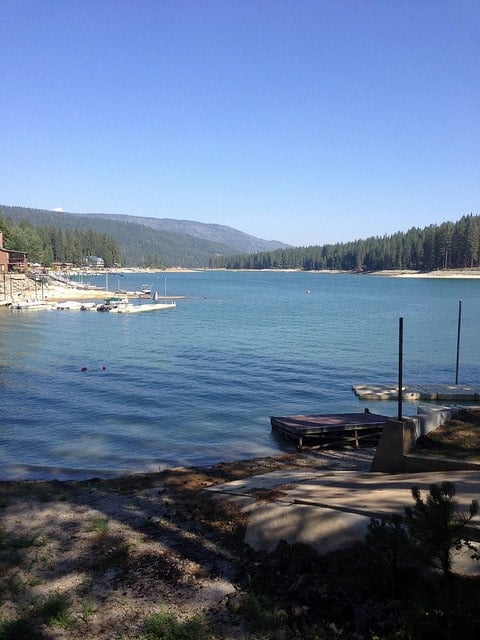 Every Summer we try and take a trip with my boyfriend's family to Bass Lake. Its has quickly become one of my favorite spots. Each year their family goes with another family and we all share a big house. It is a week of playing on the boat, eating good food (or junk food!) and just hanging out.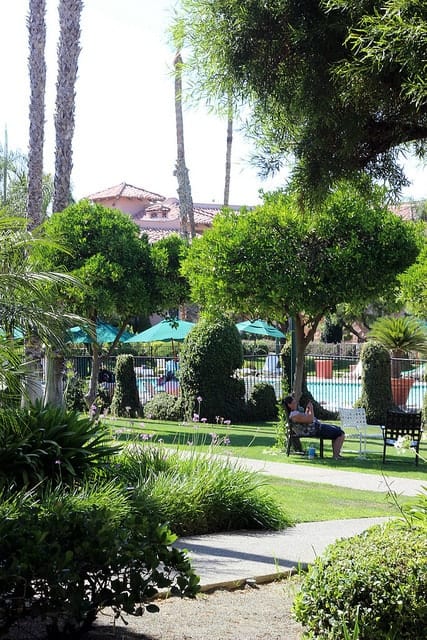 On the way up, we stop and stay at Harris Ranch. It's this oasis in the middle of farm country (literally). It's almost always nearly 100 degree there, it's sits next to their famous cattle ranch and they have several awesome restaurants on site. Plus the pool! OMG the pool is awesome, especially when it's not crowded.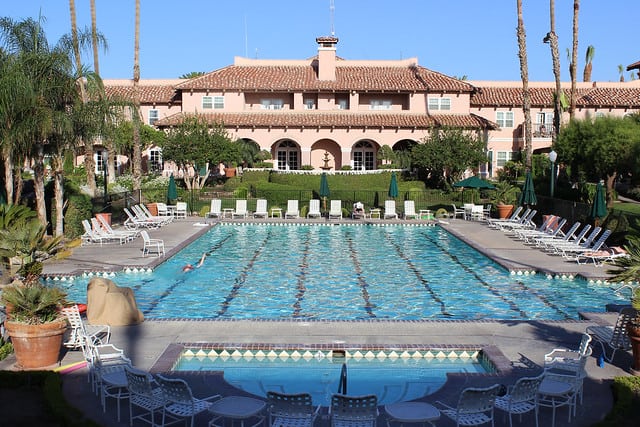 Of coarse I started off with a margarita. After 3 hours of driving, it was much needed. I drank a lot of margaritas on this trip. It seems to be a summer favorite of mine.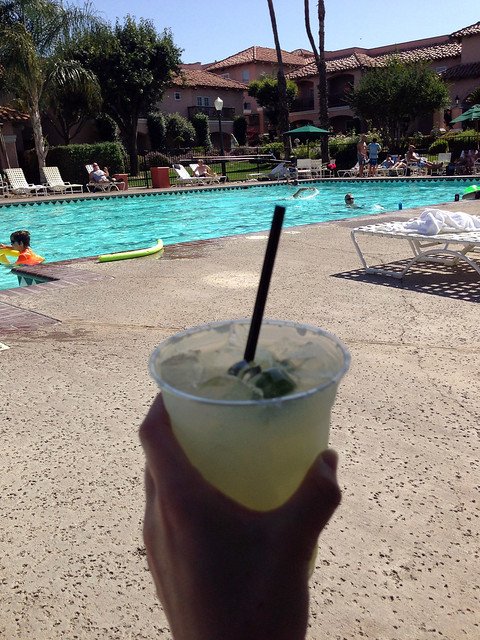 It was nice to have my boyfriend's family all together. His youngest sister lives on the east coast and is currently training for a job that will take her out of the country for a couple of months. Plus I got to snap one photo of us from the whole trip.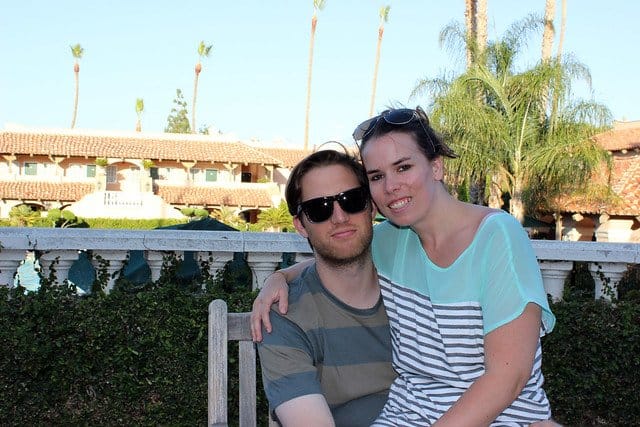 When we arrive at the lake, I am usually super anxious to get out on the water. It's the one time of year I get to go wake surfing and wake boarding, which I seem to love. I am not great, at all. But it's fun to have a new sport to try. My boyfriend, on the other hand, is pretty good on the wake surf.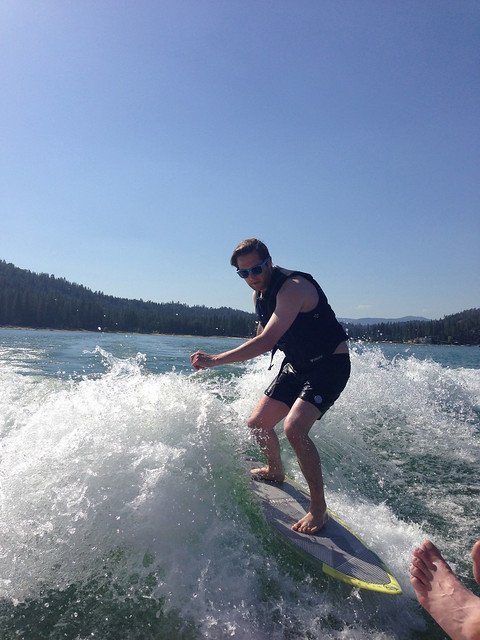 We spend most of the day hanging on the dock, swimming or playing ping pong. The mornings are great because it's not too hot. Here is my crew. I heart them all. This picture makes me happy because almost everyone is laughing.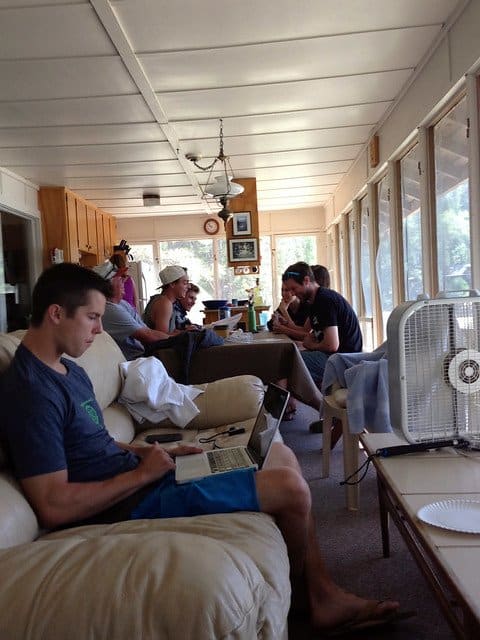 Even though vacation is all about fun, it's also a chance for me to get out the kitchen and do a little blogging. So I am totally fine with grabbing a beer and sitting by the lake while I work.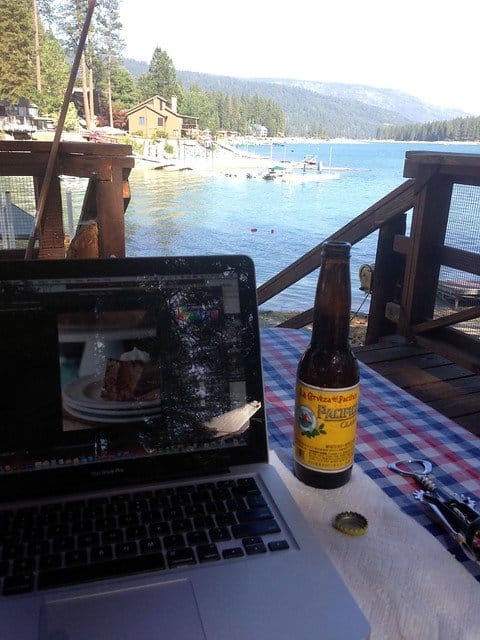 Of coarse we eat a lot of food! I made a few of my favorites: salmon tacos with homemade tortillas and grilled pineapple salsa, apple pie, Caesar salad and country sweet potatoes. In the morning, we had hash which usually consisted of dinner leftovers and potatoes. One of my favorites! Especially when it is served in a skillet all to myself. Plus we obviously made S'mores!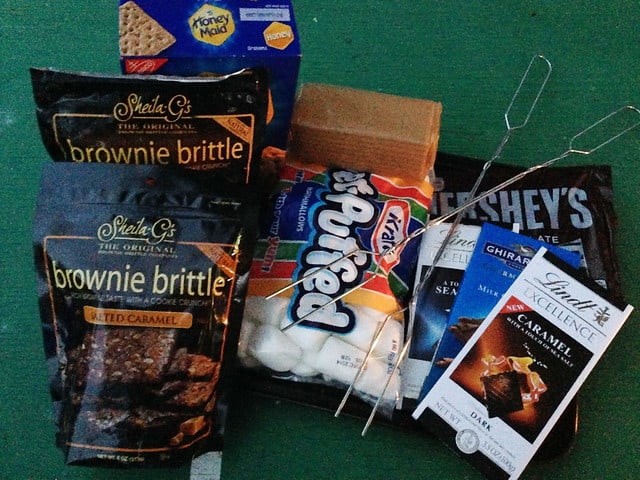 A big highlight of my trip was going to Yosemite for a day trip. I have never been before, and since we were already so close, I wanted to make sure we had the chance to go. I invited one of my best friends to come visit for a couple days and enjoy the experience with me. My boyfriend's father was our tour guide for the day. He has hiked Half Dome several times, so we were *fairly* confident that he could get us around.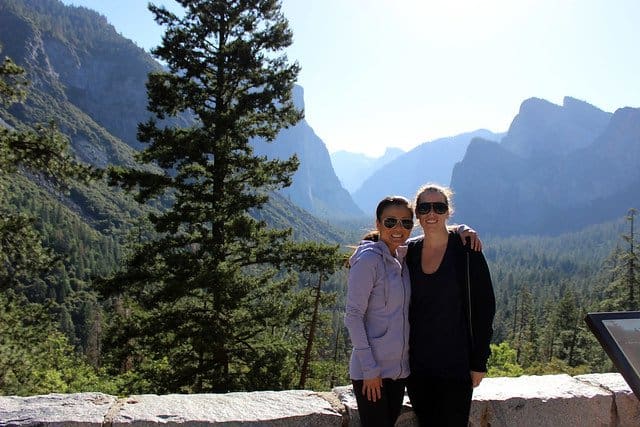 This is Yosemite Falls from a distance (I think). We didn't do that hike, but maybe we will next time! Yosemite is like nothing I have seen before. The rock walls surrounding the valley floor seem to go on forever. It is surrounded by lush green grass and trees. The east coast is gorgeous, but Yosemite is a very special place!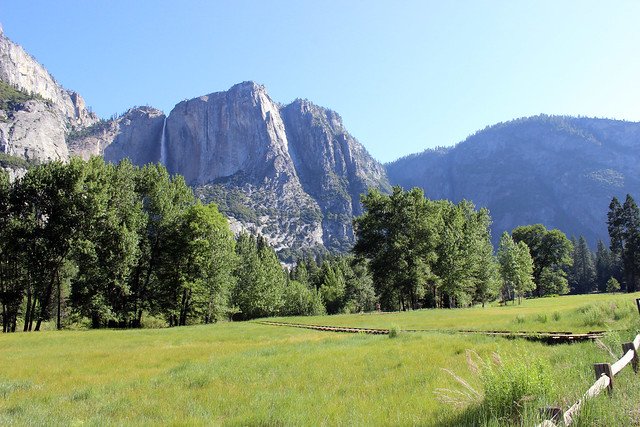 We decided to do the Mist Trail hike up which is up Vernal Falls. It's also the beginning of the Half Dome trail. I was a bit out of shape but down for the challenge. Actually the first part of the hike was all uphill, but on a paved path. Once you get to the topped of the paved path, it turns to trail. If you peek all the way through the trees, we are hiking to the waterfall in the back.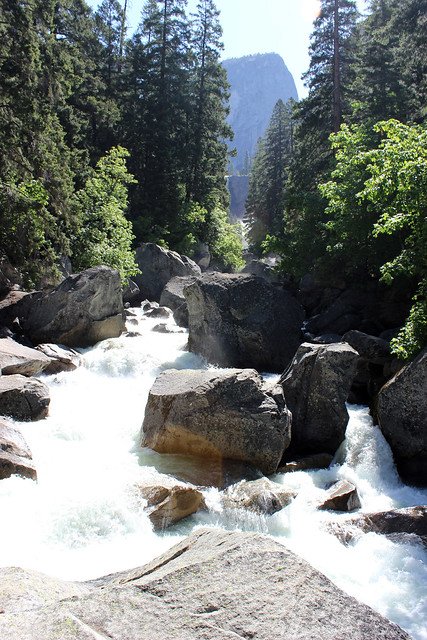 Part way up the trail, it turns to stone stairs. I am not sure how they set them all in there, but holy cow! I had no idea what I was in for. The rock stairs are wet from the mist from the waterfall and the stairs just go on and on forever. It wasn't hard to climb up, but coming down was another story!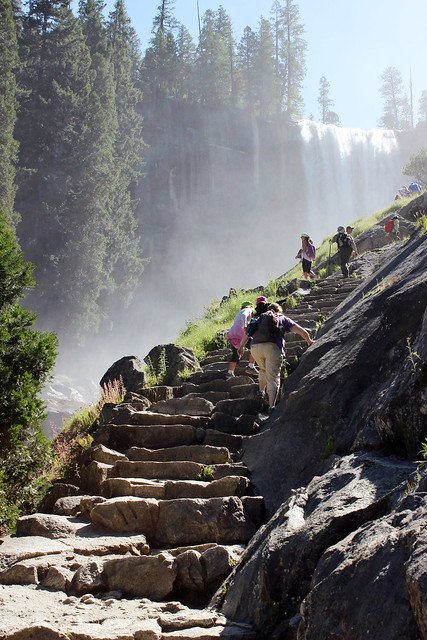 What's magical about this hike is around every corner there is another amazing view! I took so many photos! I am going to share just a few here. I loved the rainbows that were created by the sunlight hitting the mist from the waterfall.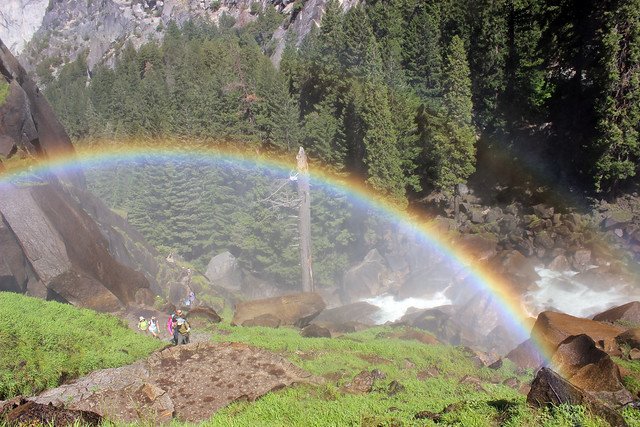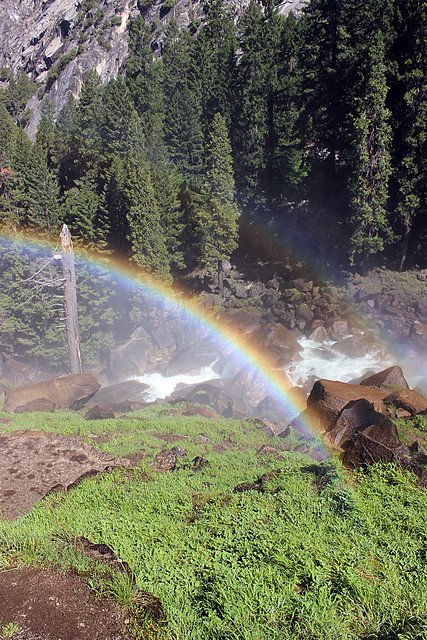 Finally you get to the waterfall! It's gorgeous, obviously! The water levels are extremely low this year due to the lack of rain, but you would never know from being up on the waterfall. According to our :tour guide" it usually raging about 4 times higher. I can't even imagine.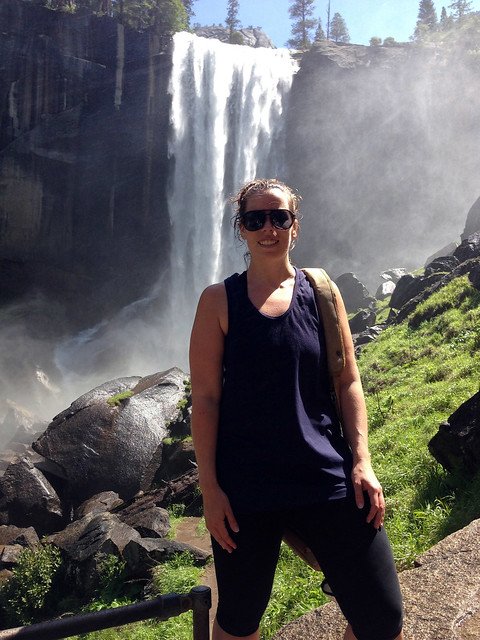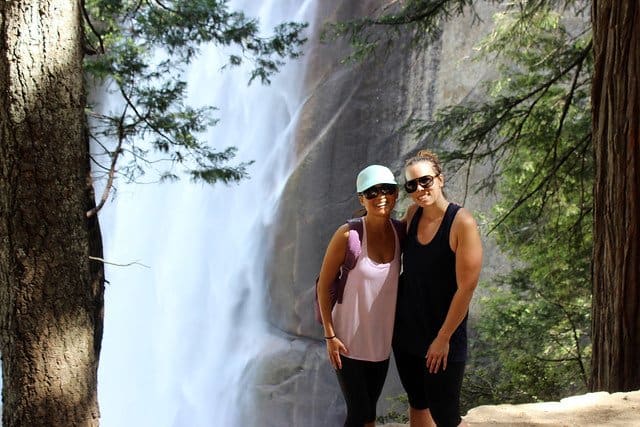 And then there's more stairs. I told you, they were never ending! If you choose to do so, you can hike a little bit further to the top of the waterfall. I mean heck, you might as well since you are already up there! However, you also have to traverse the side of the hill on a narrow set of stairs with a sketchy handrail. Imagine going up and down this one way path, alternating stairs with people going the opposite direction. I will take the inside please!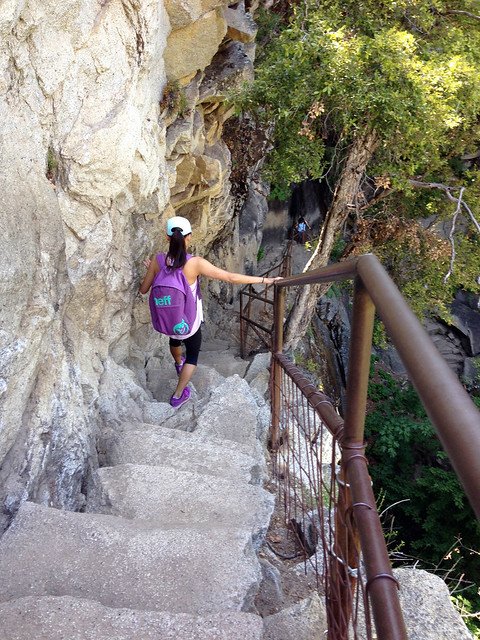 Once you get to the top, it is again, TOALLY worth it! The views are unreal! You can walk to almost the end of the waterfall. There is a very large flat rock where you can just hang out under the sun, although it's quite warm!

This is part of the river that feeds the waterfall.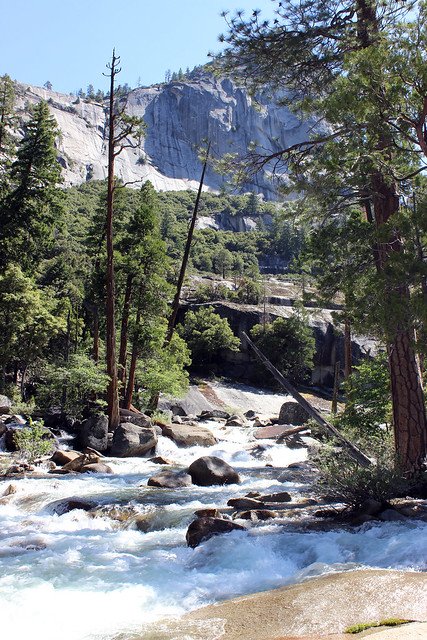 We still had a little bit of energy to have a little fun at the top. Probably because we didn't know how much our butts and calves would be hurting on the way down.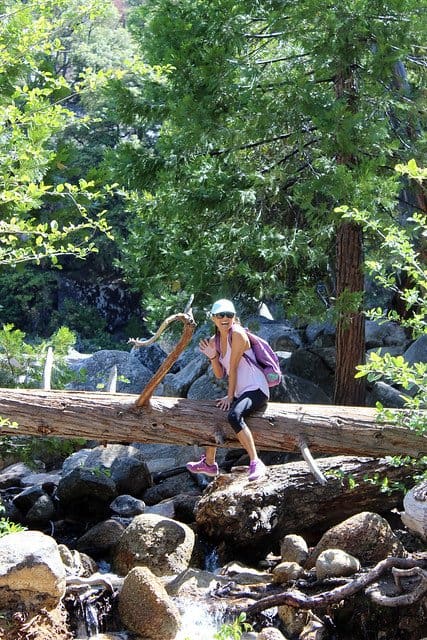 Finally we found a rock to sit down and enjoy some cookies! My Coconut Cashew Oatmeal Cookies actually! You can find the recipe here. I was totally ready for a cookie after what I just accomplished.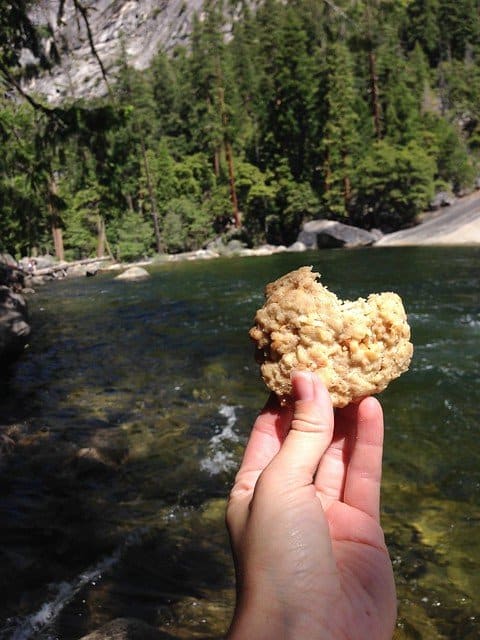 Sadly it was time to head home before it got too hot. Plus there were so many people starting to hike up, which made hiking down a little difficult. I did end up having some pretty gnarly shin splits and sore legs from the hiking. But hey, it's the price you pay for the views huh?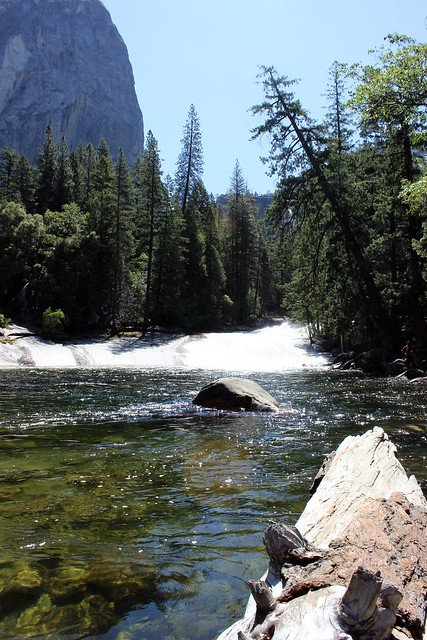 As much fun as it is to be at the lake as a kid, it's the memories I have made in the past few years that are so special to me! We go on a lot of snow trips with my family, so I look forward to our lake trip with his family every year! I hope we can continue to make it a tradition. This year was particular special since I had one of my best friends with me too. I also got to jet ski for the first time! My boyfriend tipped us over twice, I am partly convinced it might have been on purpose. By the end of the trip, I was doing donuts from one end of the lake to the other! Until next year Bass Lake!