This post may contain affiliate sales links. Please see my full disclosure policy for details
Wow, I can't believe it's the end of September already! I love love love September, but I sure am not disappointed to see October! When I look back on the month of September, I seriously can't believe how much I have packed in! My friend Lindsay and I hosted our own apple week, filled with things like cheesecake, ice cream and muffins. Pretty much everything I posted this month was pumpkin or apple related. Go figure.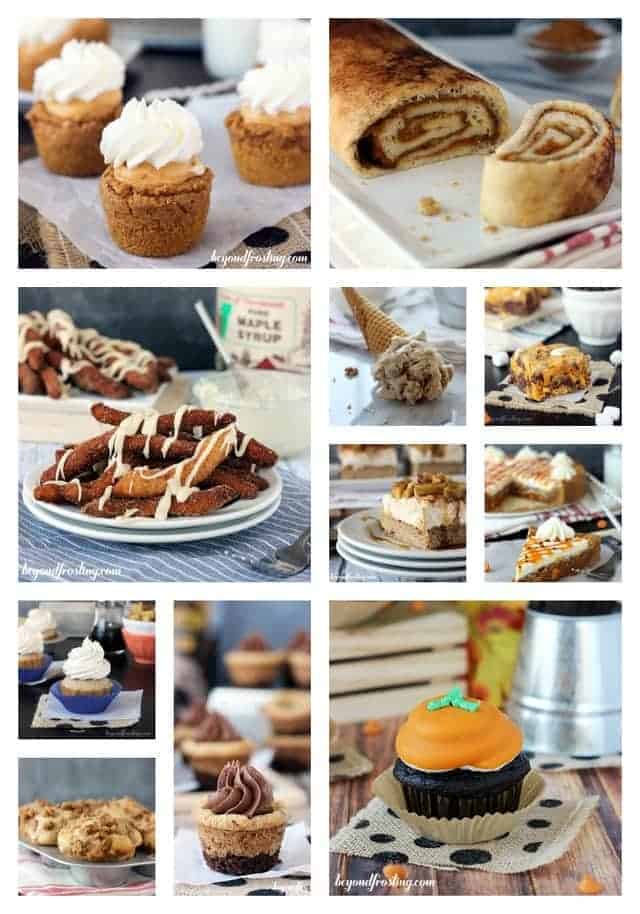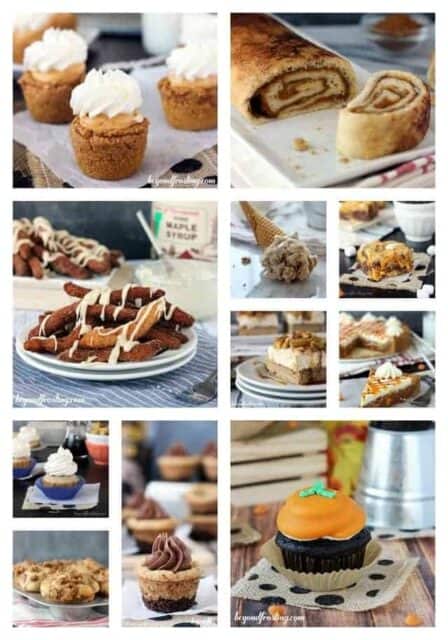 Pumpkin Cream Pie Cookies
Cinnamon Sugar Donut Fries | Bourbon Apple Pie Ice Cream | Pumpkin S'mores Fudge
Maple Apple Pie Cheesecake Bars | Pumpkin Spice Frosted Cookie Cake
Apple Pie stuffed Cupcakes with Maple Buttercream | Apple Pie Muffins
Brownie Brittle Toffee Crunch Cookie Cups | Pumpkin stuffed Hi Hat Cupcakes
Also be sure to stop by Chef in Training to see my guest post this month! Snickers Rice Krispie Treats!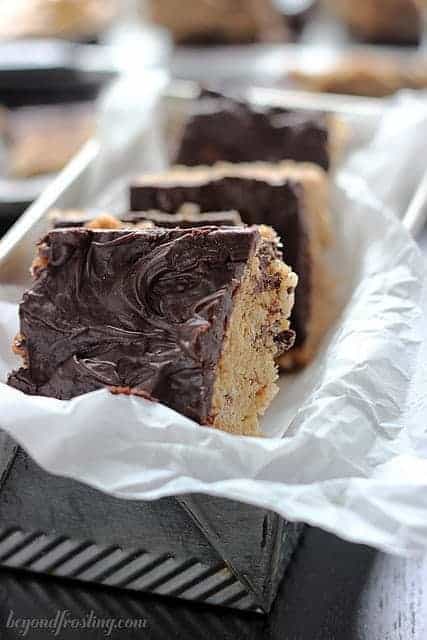 As soon as September hits, my Pinterest feed started exploding with pumpkin and apple recipes galore. I didn't mind it one bit really. These three recipes from last fall have been going crazy on Pinterest!
Apple Pie Lasagna | Double Pumpkin Poke Cake | Pumpkin Pie Lasagna


I got another Stitch Fix box this month! I have to say that although I have only kept one piece from each box, I have really loved each piece that I kept. This month I specifically asked for evening tank tops that I could wear out. I am seriously lacking in that department. My stylists answered my prayers! I kept the below black tank top. It had a perforated leather strip down the middle, which I probably wouldn't have picked up off of the rack, but I really like it! Also that black and white striped dolman top was probably my favorite piece from this shipment. I decided not to keep it because it was hugging me in unflattering places. Also, have you noticed a trend with my Stitch Fix poses? 🙂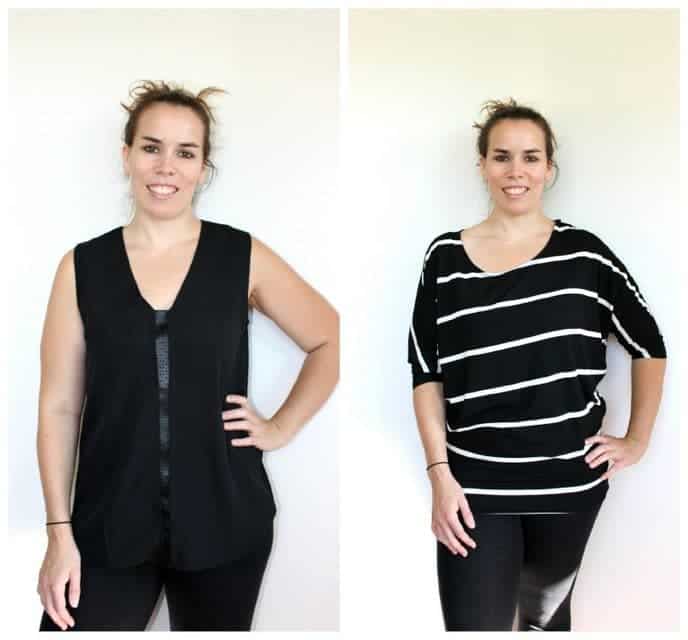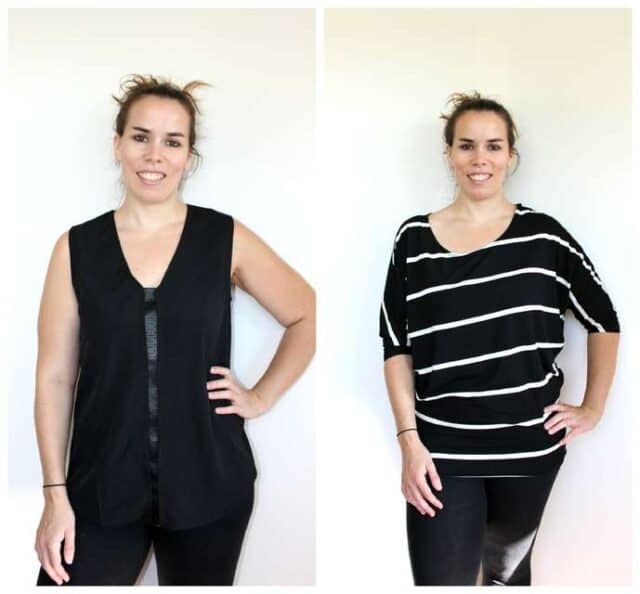 The third and forth pieces I got I also liked but decided not to keep. The yellow stripe top was my boyfriend's favorite, but I am trying to break out of my striped shell. I mean seriously. I also got a black and blue flannel infinity scarf which was awesome, but I have one just like it, so I sent it back as well. I had asked my stylist for fall plaids or flannels, and she sent me the scarf! I thought it was awesome. The fifth top I got was horrendous and didn't fit, so you don't get to see it either. If you want to learn more about Stitch Fix, you can read my August Review here, or head over to their website!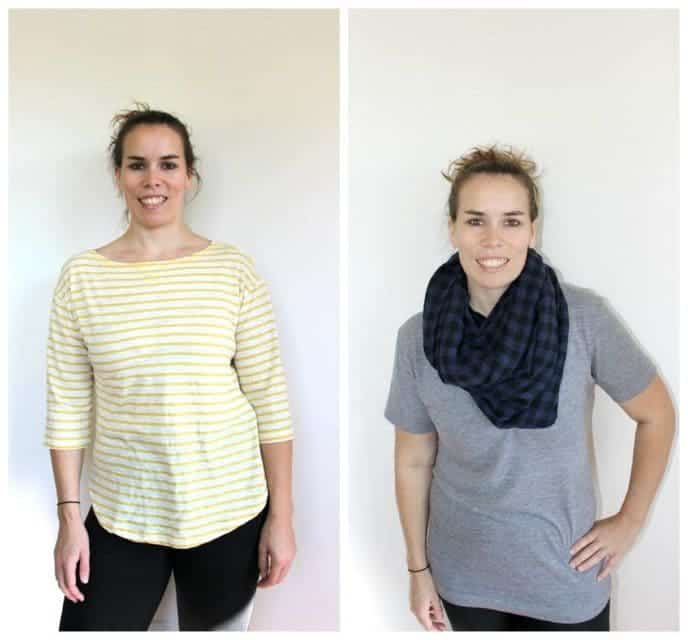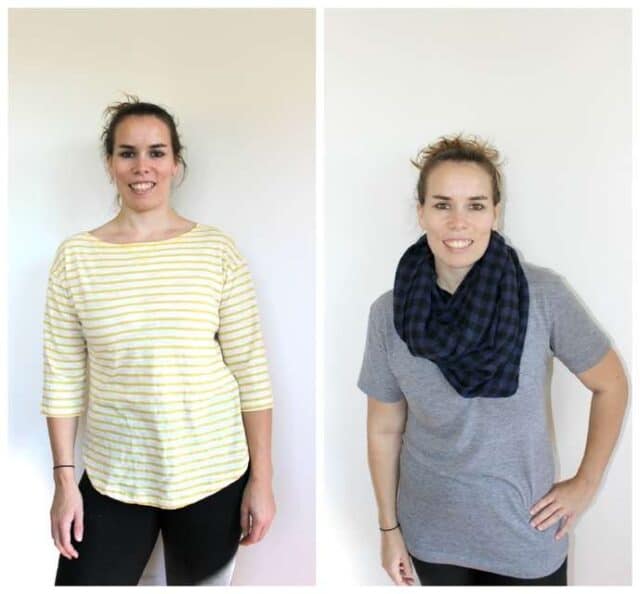 September was PACKED with things. I catered a wedding for 200 people. It was a friend of a friend that I worked with. They got married on a very hot Saturday on a beautiful ranch. I was so honored to be a part of their reception, but man it was a challenge to get the table together as I had to wait for the temperatures too cool off from the mid nineties. If there is one thing that you can count of for a wedding in California during September , it's probably going to be hot. Here are a few things I prepared for the dessert table! It was dark by the time I put anything out, so I am hoping for some photos from the photographer.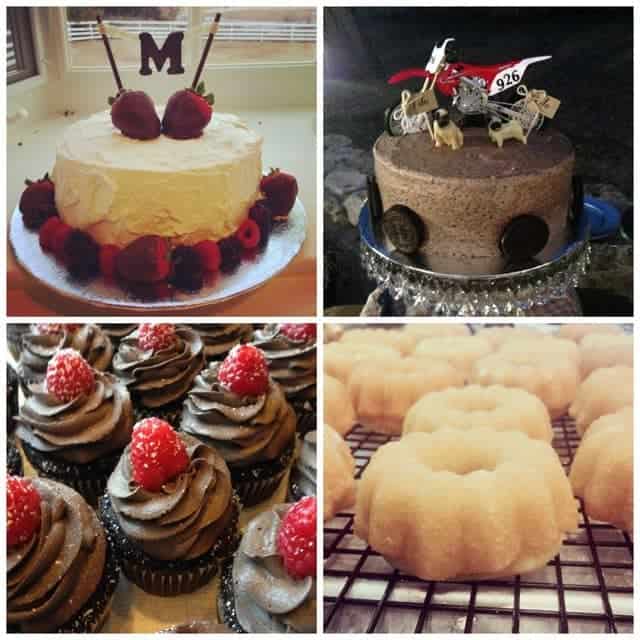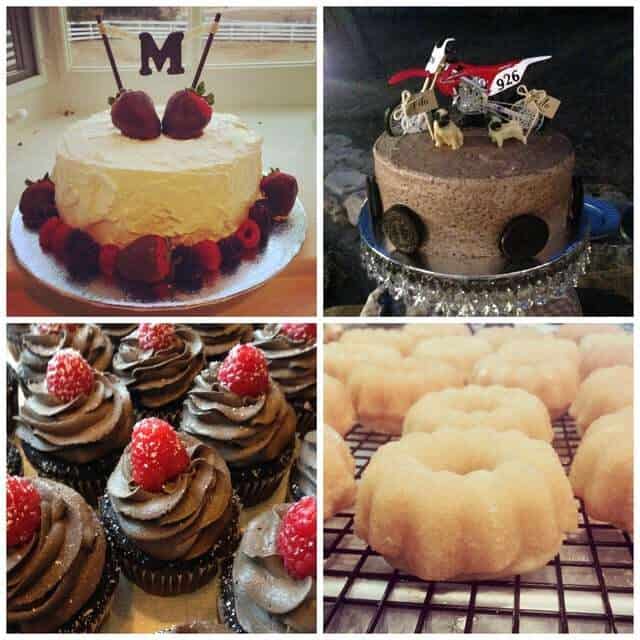 The weekend prior to the wedding, my boyfriend and I decided to take some private lessons at a shooting range. I am really uncomfortable around guns, but I felt it was important in my adult life to know a thing or two about gun safety. I debated whether or not to even talk about this here. My main motivation was the loss of a close friend a few years ago. His life was taken at the hands of what was meant to be a "joke" turned out to be a loaded gun. It was careless and unnecessary.
I was pretty scared to shoot, but we hired a wonderful private instructor who took the time to go through all the various safety tips you needed to know if you did want to own or shoot a gun. We ended up spending 4 hours there. I feel better knowing that I know a thing or two about safety should I ever encounter one that is out in the open.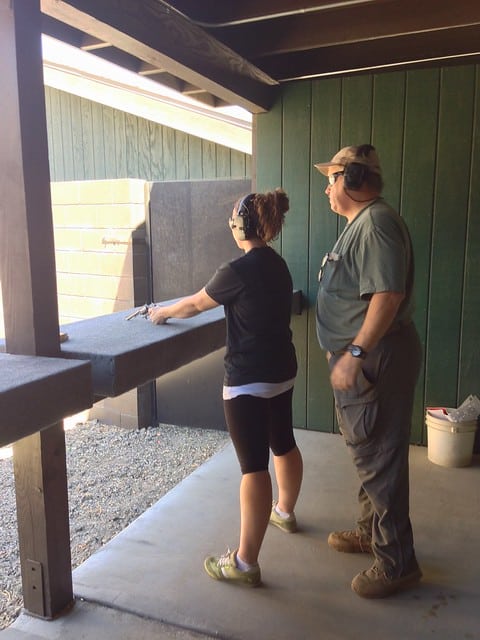 September is also my favorite month because my boyfriend and I celebrate our anniversary. This year marked the close of our third year together. He is truly an amazing human being and I have found so much happiness with him that I didn't even imagine was possible. We didn't do anything out of the ordinary to celebrate because we've been so busy with work, and we have done a lot of other fun things the past month. He is always at my side. I love him so much that I am not even mad that he wants to make snicker doodles from a box, ALL THE TIME!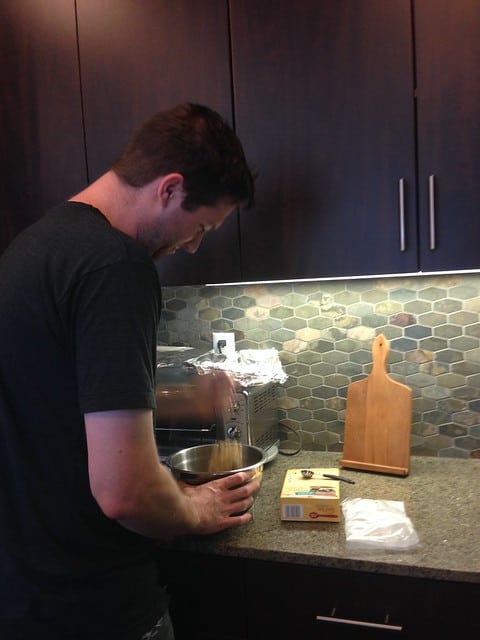 We just returned back from a weekend in Colorado. If you remember, my mom packed up her life in Vermont and relocated to Colorado this past summer. We haven't had a chance to visit yet and her birthday is on Tuesday, so we decided to surprise her with a birthday trip! We ended up having to tell her ahead of time because she was trying to come visit us the same weekend. Silly woman. It was really fun to spend the weekend with my mom and my brother plus his wonderful girlfriend.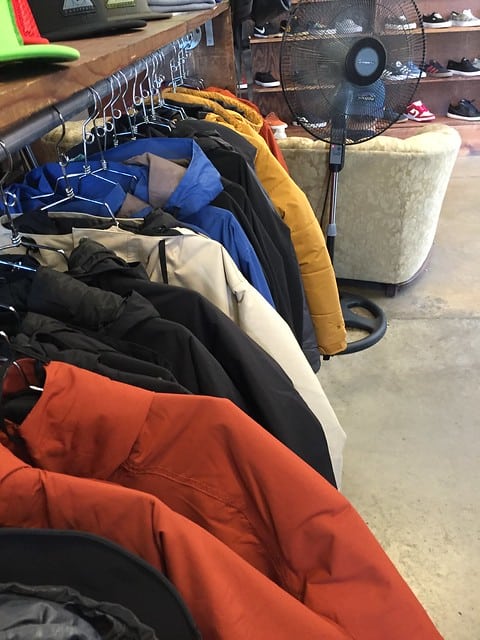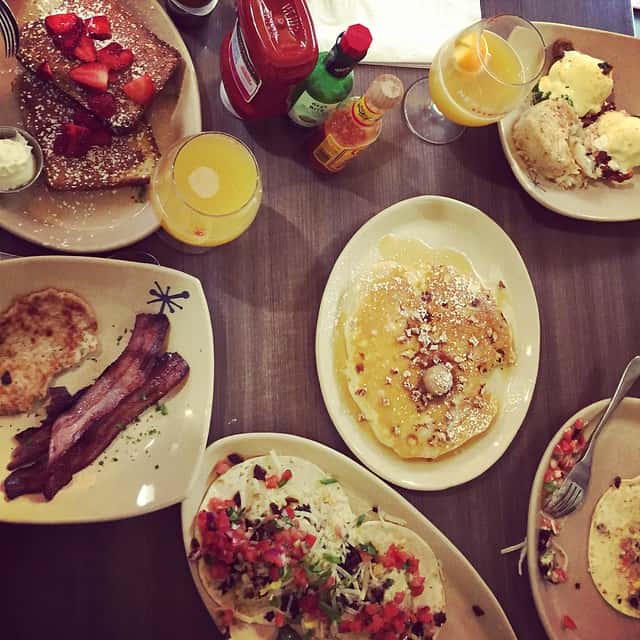 Friday we slept in before heading to a late brunch. My brother's neighborhood is pretty awesome. We passed by a locally owned skate and snowboard shop and my boyfriend and I spent about a half hour trying on all the new outerwear we have been dying to get. We are super excited for snowboard season. Friday evening we also drove up to Boulder to another skate and snow shop who was hosting a snowboard movie premier. It was pretty fun to get a taste of winter, despite the hot weather there.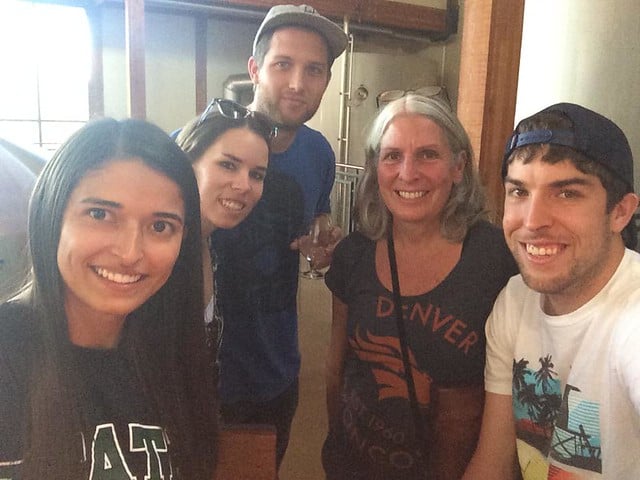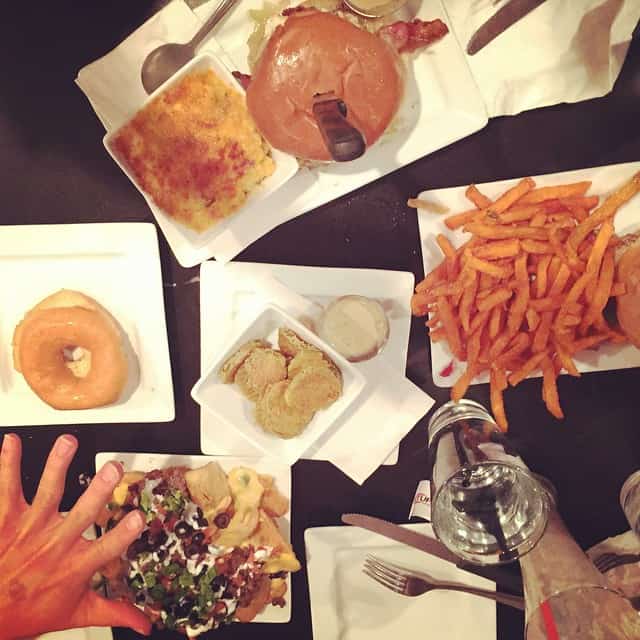 We stuffed ourselves at every meal; it was pretty ridiculous. I did a little bit of antique shopping and we ended our trip with a brewery tour at New Belgium Brewery. Man, those taster glasses are pretty easy to throw back when it's 85 degrees out. After the tour we went to a burger place called Stuft Burger Bar and shoved our faces full of food. We all came home and passed out around 7pm. Good times. Also, no one knows I woke up and took this picture, you're welcome. Happy birthday Mom! We love you!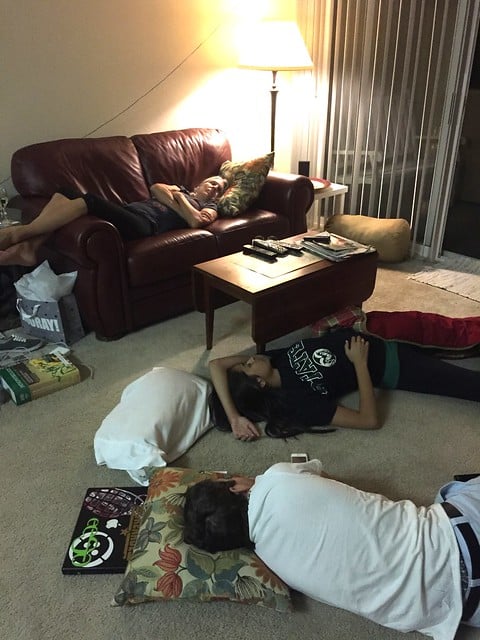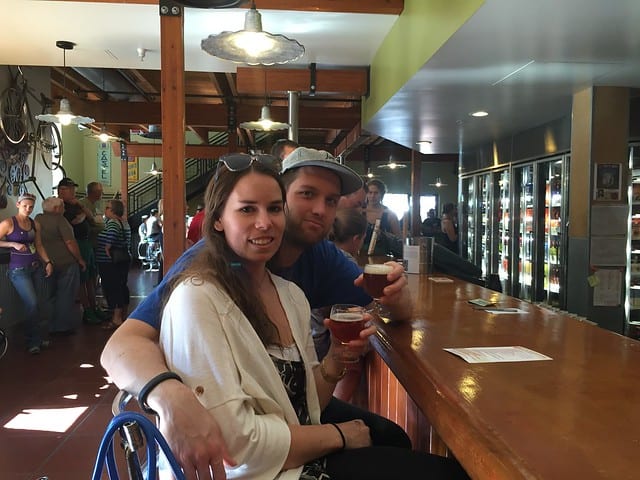 Keep up with all the happenings. Follow Beyond Frosting:
Facebook | Twitter | Pinterest | Instagram |
Ok enough about me!
Here are some fall favorites from my friends. I honestly need to try every one of these! Pumpkin, you're my other BFF.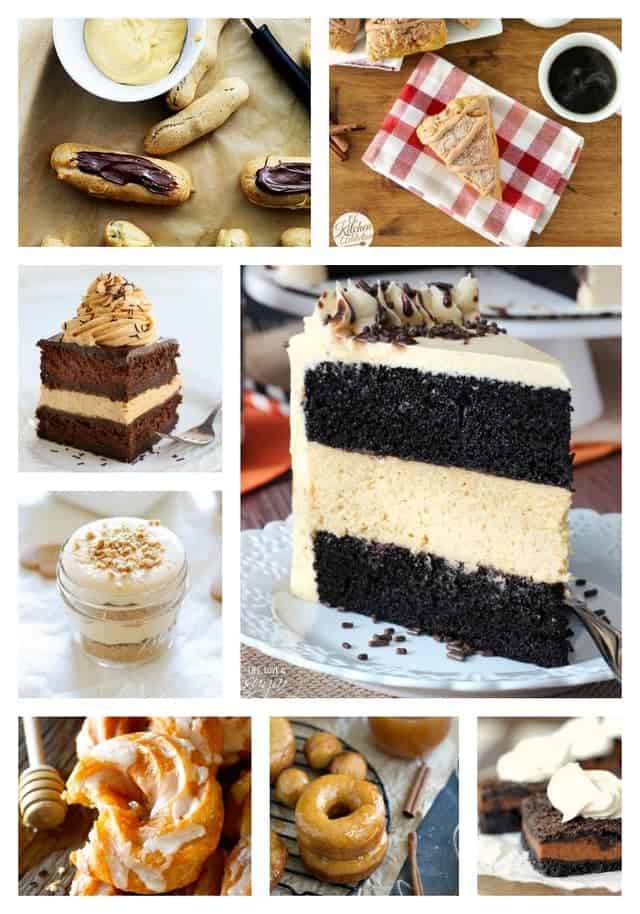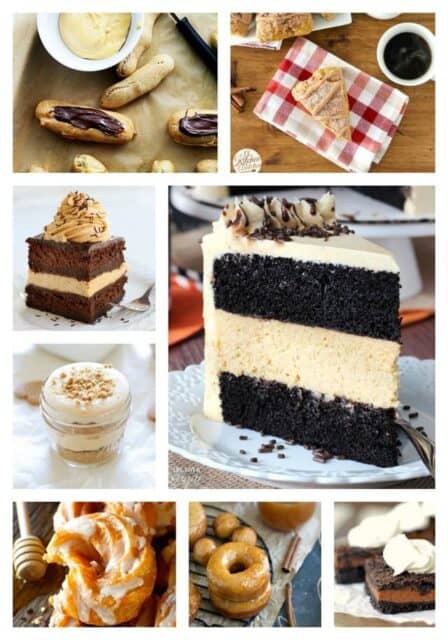 Pumpkin Pastry Cream | Pumpkin Snickerdoodle Scones
Chocolate Pumpkin Cake | No- Bake Pumpkin Mousse |Chocolate Pumpkin Cheesecake Cake
Pumpkin Spice Brûlée Crullers | Apple Cider Glazed Donuts | Pumpkin Pie Brownies
My favorite PINS this month:
Peanut Butter Brownie Batter Dip – HELLO YES PLEASE!
Side note, I just got a copy of Dorothy's new book Dessert Mashups,
It is packed with jaw dropping treats! You have to check it out!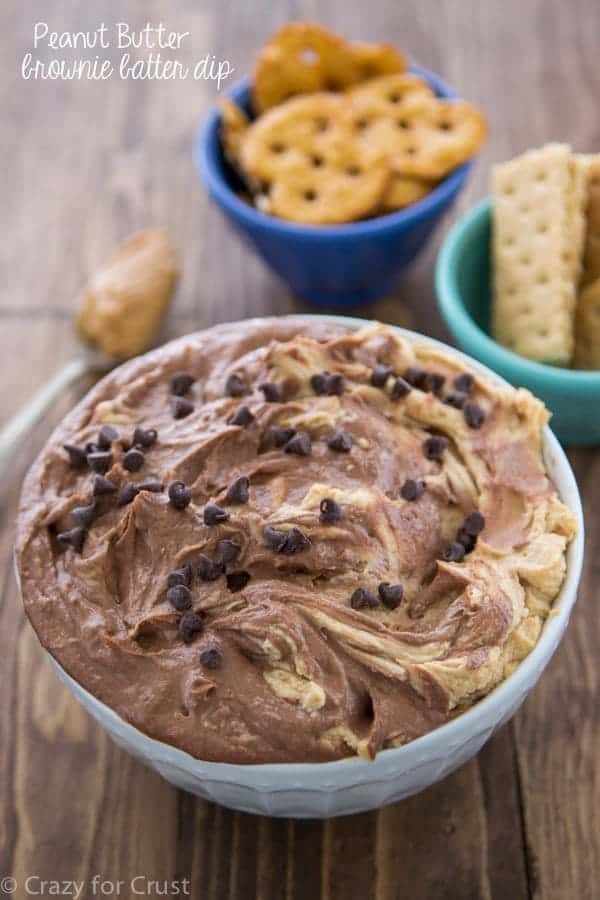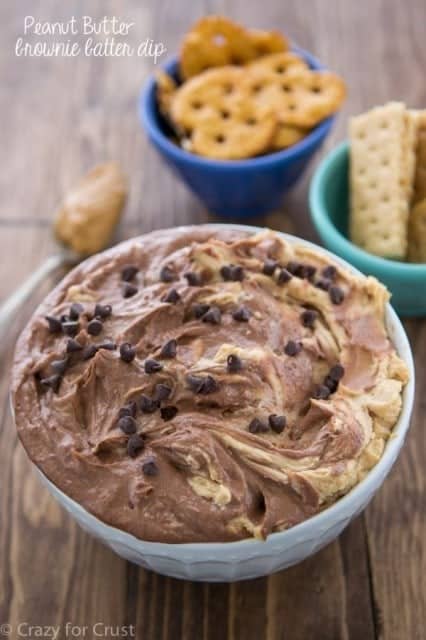 Chicken Bacon Ranch Fries – ALL MY FAVORITE THINGS!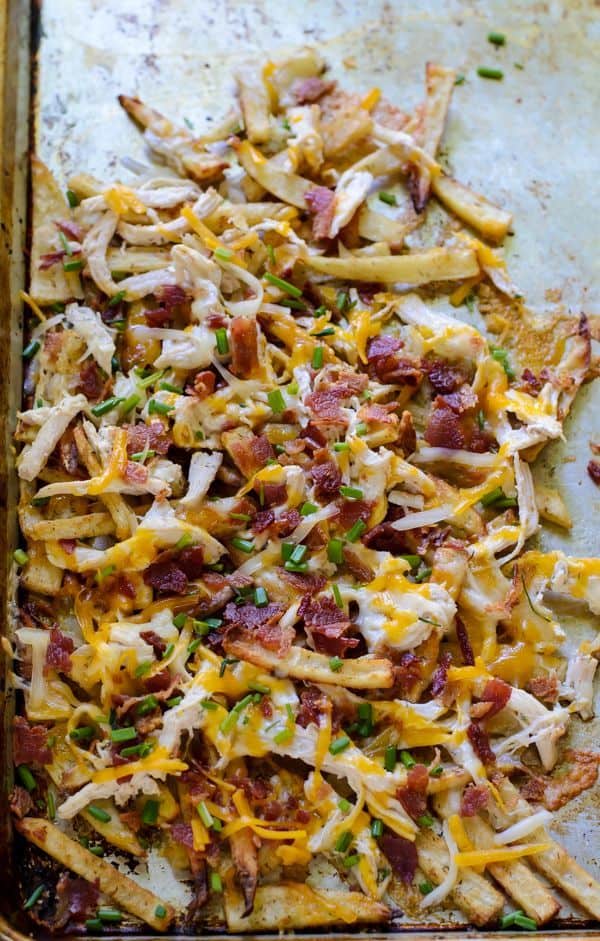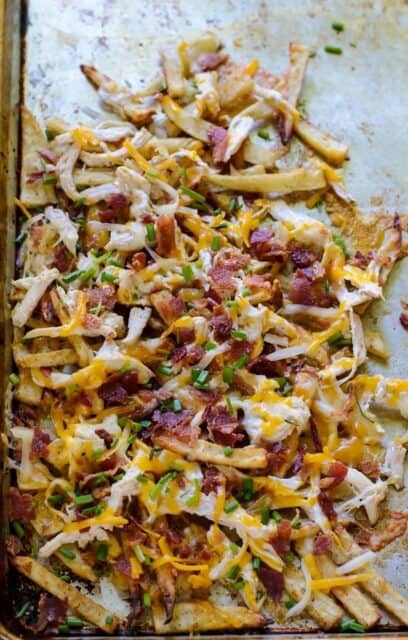 Snickerdoodle Frosting OH MY GOD!
Recipe | PIN it