This post may contain affiliate sales links. Please see my full disclosure policy for details
Yesterday marked the 7th anniversary of the start of my weight loss journey. I've had to take a hard look at myself the past few weeks and realize that I have let myself spiral out of control again. Now I am faced with the difficult road ahead; to do it all again.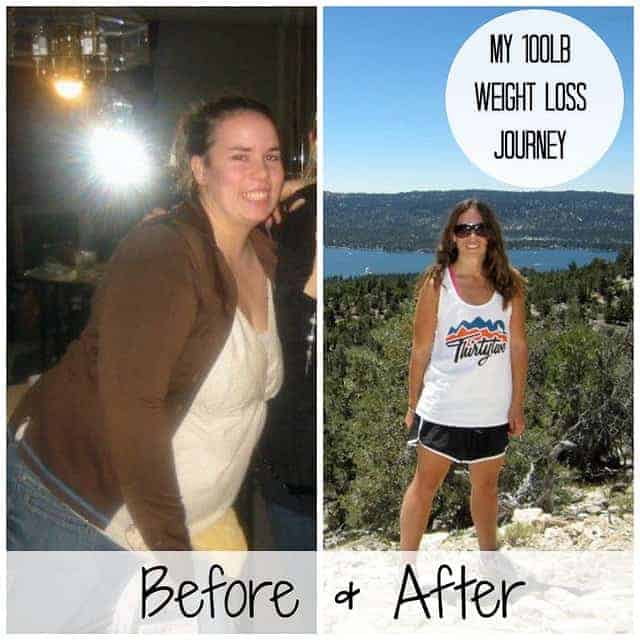 I've decided to share my personal story with you today because it's time to hold myself accountable. I have started to type this post several times, but it never really felt right. I was worried I was getting a little too personal. I've read and followed other bloggers who have had similar battles with weight loss and it helps to know you are not alone.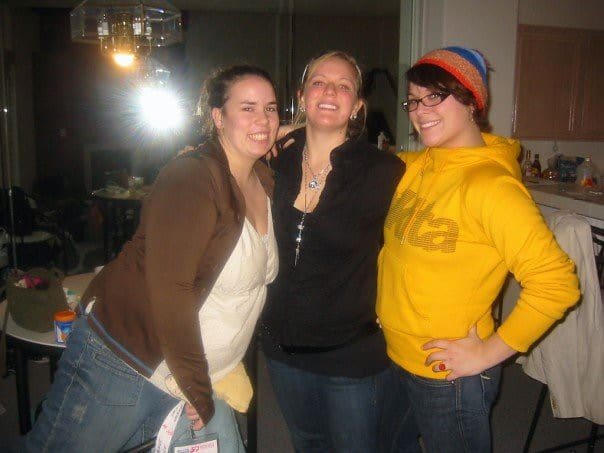 If you are here to listen, I want to tell you how I lost 100 pounds and where I am at now. Let me tell you that this post is based solely on my experiences. I am not telling you what to do, I am telling you what worked for me.
For years I would not tell anyone about my weight loss unless they were a close friend. For some reason I felt embarrassed about the fact that I used to be so big. As I slowly started telling people, they were in shock, then amazed and then proud for me, hardly believing how much weight I had lost.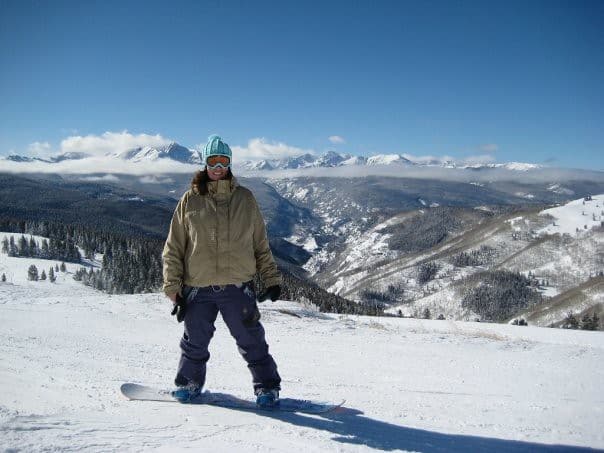 You wanna know my secret?
There is none.
It's hard.
Healthy eating can be expensive.
Most of all, it takes work, planning and dedication.
It not just about what you eat, it's about exercise.
You have to find what works for you.
And you have to stick with it. See yourself through the plateaus, they are bound to happen.
In December of 2007, I was home with my mom for Christmas. I had just graduated a semester early and was transitioning from part time to full time at my job. I am not really sure how we started talking about my weight, but my mom started harping on how concerned she was with it.
It was a difficult conversation, one that left me in tears. She told me about her friends who had diabetes and that she was worried that if something did not change, something similar would happen to me. I will never be able to thank her enough for the wake up call that changed my life. At that time I weighed 227 pounds.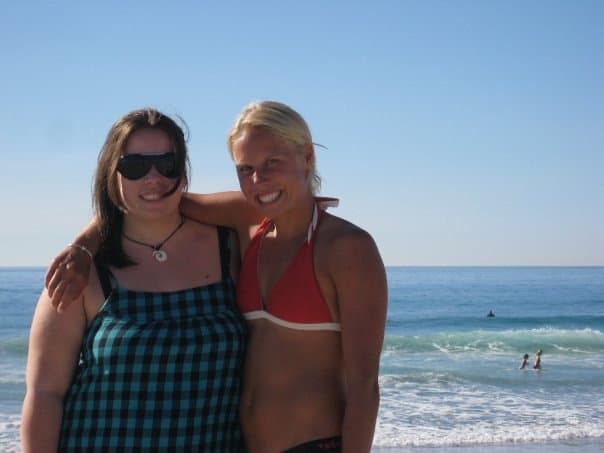 Worst of all, I maybe went snowboarding 10 times that year. I was so overweight and out of shape that I could barely move. It was painful and not fun. I had gotten to the point where I couldn't even snowboard anymore. This was heartbreaking.
I'm not going to sit here and say that I tried everything in the book to lose weight, because that's not the truth. I had tried several things over the years like the Atkins diet, but nothing really stuck. Calorie counting is not for me either.
My brother and sister are naturally slim and athletic. I got the genes from my dad's side of the family, which is short and stout. I wasn't always that way though. As a little girl, I was pretty tiny up until about 5th grade. I started hanging out with a new group of friends, and my parents were going through a divorce. I remember that after that 5th grade year, I was never comfortable in my body again.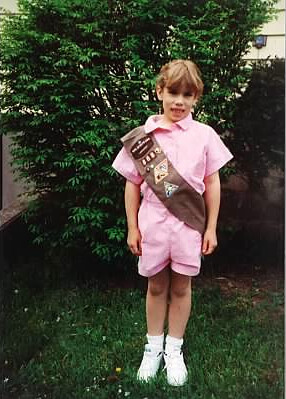 My mom offered to help me because she knew I could not do it alone. She had a coworker who had been doing Weight Watchers (WW) and was having success with it. My mom wanted me to try it. Of course I was skeptical, fearful and unsure where to begin.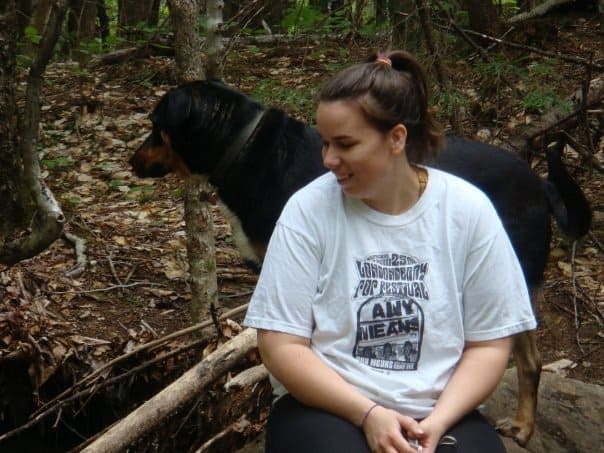 The first month, my mom and I worked together. She helped me calculate points and offered food suggestions from her coworker. I began to establish a routine that was manageable. I remember some days being more difficult than others. I don't recall the specific timeline, but somewhere around the beginning of February, I had lost 5 pounds. I could not have gotten through that first month without her.
I couldn't even believe it, I had never lost weight like that, and that made me motivated to try harder. I joined WW on February 26th 2008 and weighed in at 222 pounds. I found a meeting that was close by and took place after work. I also happened to love the group leader. I started attending meetings weekly.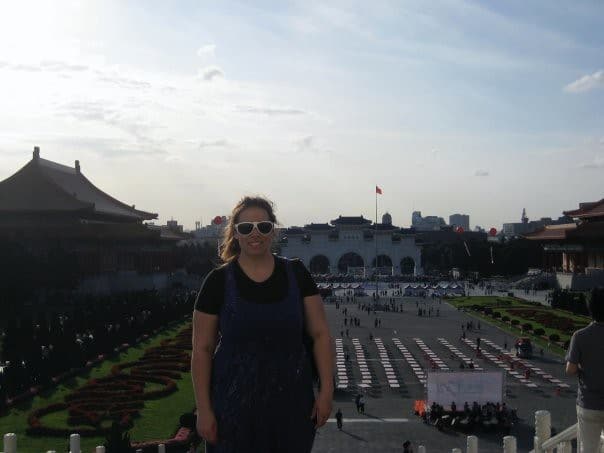 June 10th, 2008 I hit my 10% goal weighing in at 199.4. I can't even tell you what that meant to me. I had lost 27 pounds in just 6 months just by changing my eating habits. It was just a couple weeks later that I went home for my brother's graduation. I was feeling so great. People who I had not seen in months were amazed at what I had done.
Sometime during that year, I started taking a Jazzercise class as a form of workout. I never liked going to the gym, and since I worked late hours, I didn't really have the time. At some point, I started being able to run for the first time in years. I remember during one of my trips to Asia, I was running down the street, looking up at the smog thinking, I can't believe I am actually running right now.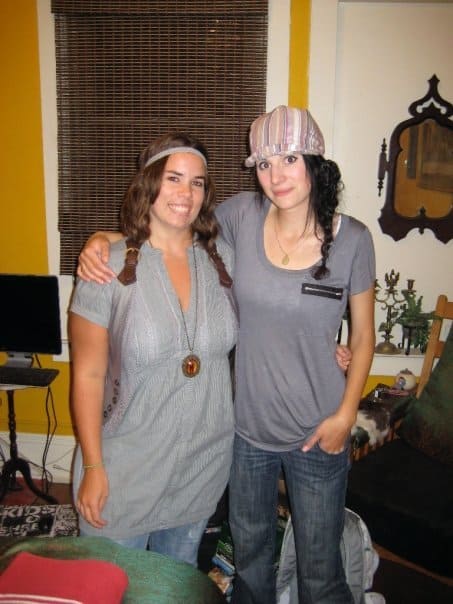 I actually really looked forward to the WW meetings because I was losing weight. Even during the time that I plateaued, it helped keep me on track. What was different for me than a lot of the members is that I didn't have a food addiction.
Often people would tell stories about having to spray their food (already in the garbage) with chemicals just so they would not pick it out and eat it. I had no idea what that was like. I simply had a HORRIBLE diet and no idea about portion control.
What WW taught me is how to eat better and how to eat in control. You can't just scoop yourself a bowl of pasta if you are trying to lose weight. Chances are you are eating two or three times more than you should be.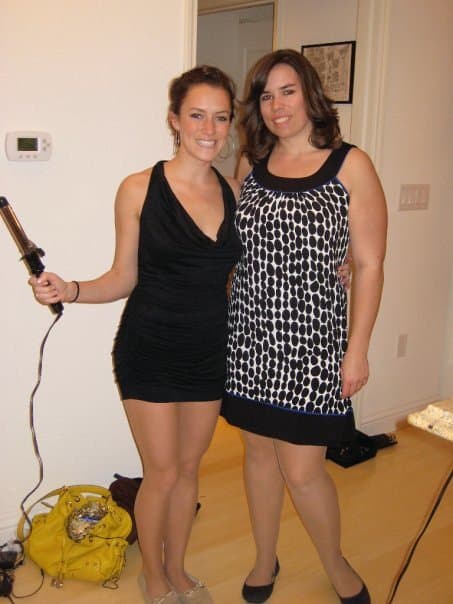 Over the course of 3 and a half years, I ended up losing 100 pounds. Fast forward to July 2011 and I weighed a mere 127 pounds.
During that time I went through a lot of change. In 2008, I traveled so much for work that I collectively spent about 3 months at home. I was in Asia, a LOT. It was really hard to stay on track, but even when I gained weight, I never let it get me down. I had to keep going. At one point I even put on 10 pounds after being overseas for 6 weeks.
I moved to California in 2009. When I moved here, I had lost 75 pounds. Uprooting myself from Vermont was really difficult. I didn't know anyone here besides my sister. I found a job after 6 weeks, but I was commuting 2 hours a day. I joined a gym for the first time and focused on new and different ways to lose weight.
The last 10 pounds took me a whole year to lose. It was hard to see myself through that but I was so happy about how far I had come and I was just happy to be maintaining.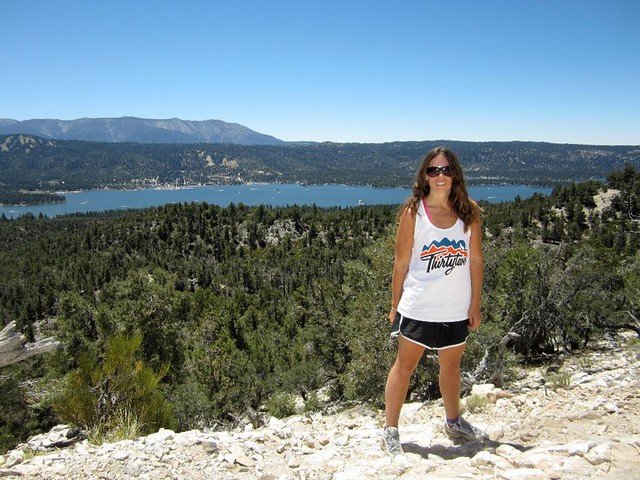 I went back to Vermont for one of my best friends weddings in 2011. I hadn't seen most of the people (primarily friends from college) at the wedding in over 3 years. Needless to say, they hardly recognized me. That felt so good. They only knew me as "big" girl.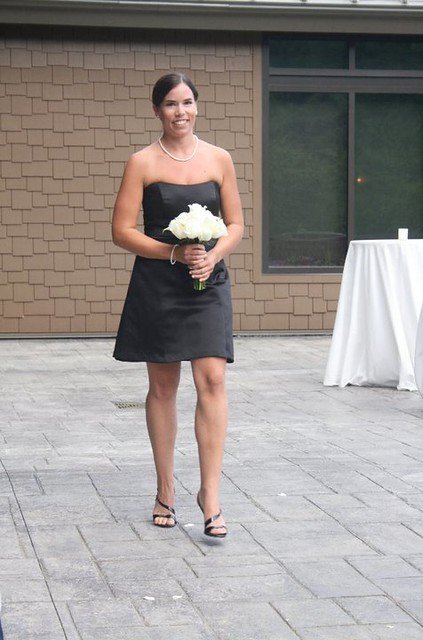 Later that summer I started dating my current boyfriend. He was/is my first boyfriend. For the first time in my life, I knew what it was like to have a boy who was cared about me as more than a friend.Transitioning into a relationship also wasn't easy. I wasn't just cooking for myself anymore. I started eating foods that I hadn't had in 4 years, like pizza. Oh man, I missed pizza. We went out to eat ALL THE TIME. My five day a week workouts were greatly reduced.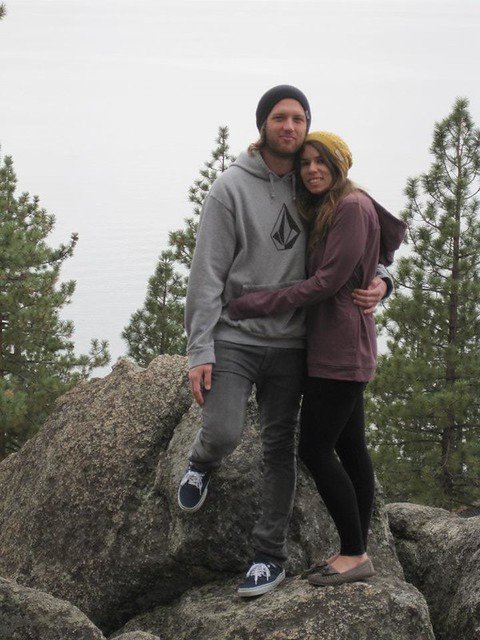 So I put on a little love weight, maybe 5 pounds, and probably 10 pounds after 2 years. This was a big deal for me. I had not gained weight like that in years. We did 60 days of the Insanity workout, but I only lost 5 pounds. That was 2 summers ago and I haven't weighed 130 since then.
It's hard. It's hard to maintain. You don't just lose the weight, you have to keep it off. I told myself that my body was happy from 130-135, but I wasn't happy with myself. You can take the fat out of the girl but you can't take the "fat girl" out of your mind. You will notice this is the first time I have used the word fat in this post. It's because I despise that word.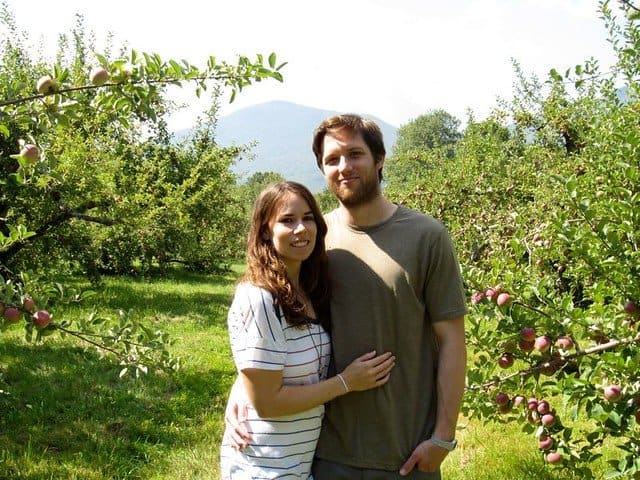 No matter where I am in my weight, I fear I will never be happy with myself. Even at my lowest weight, I still had love handles. My stomach wasn't flat. My thunder thighs still jiggled. I am not built to be a twig.
But I am strong. I am healthy. I went from having and obese BMI to having a healthy BMI. These are the things I have to constantly remind myself of.
Slowly over the past 2 years, I have put on about 30 pounds, half of that was in the last 8 months. I had some personal and professional issues this past year that have led to increased weight gain. I've shed some tears over the fact that I let it get this out of control.
I've tried at times to get fit and eat healthy, but I never stuck with it. Since I wasn't seeing any quick results, I was frustrated. I kept falling off track.
Dessert blog? Probably not the best hobby from someone who has difficulty with their weight. At least one of my love handles is made up of frosting, cookies, bacon and some muffins. I use my blog as an excuse to try desserts everywhere I go. Things I NEVER would have eaten on WW.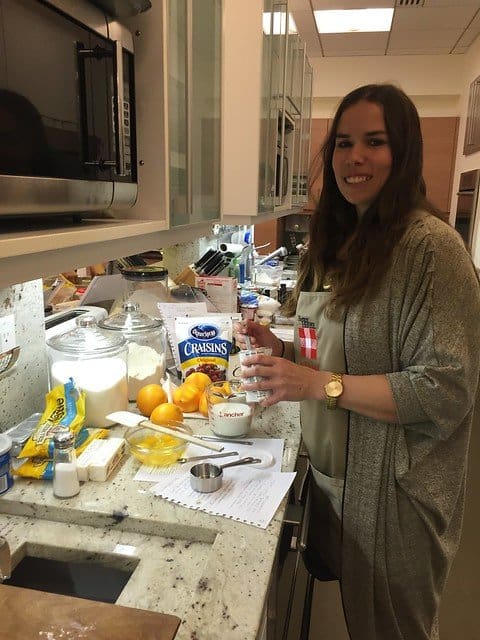 The past couple of weeks, I have had to take a hard look at myself. WAKE UP JULIANNE. It's gone too far and it's time for a change! This might sound stupid to you, but the most difficult part right now is that hardly any of my snowboarding stuff fits. This is a huge deal for me. Usually I am so excited to go through my piles of outerwear and decide what to wear. It's not like that anymore. That is frustrating.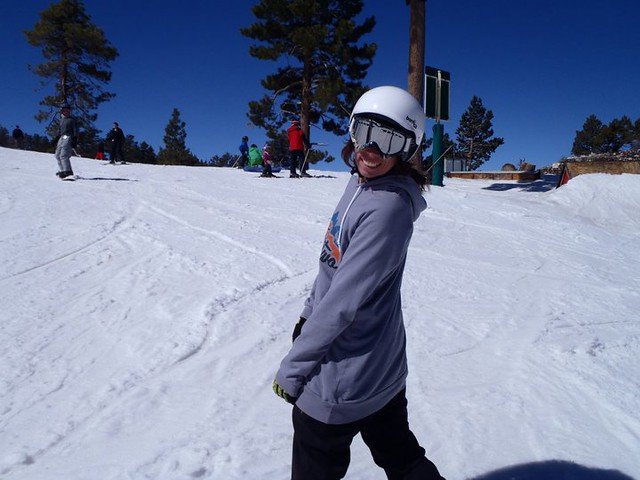 Part of this whole weight loss thing is the fact that there came a time when I could actually shop at the same stores as my friends. As I went from XXL to XL to Large and eventually medium, my wardrobe changed with me. I have to say it has been awesome.
But now, a lot of my clothes don't fit. I am wearing oversized clothes, trying to hide what's underneath. I haven't worn jeans in WELL over a year. And I have gone from buying small and mediums to larges.
Enough is enough.
December 26th was the first day of the New Year for me.
I got a Fitbit for Christmas and I went back to the gym. They just opened a gym a very close to my house, which has made things so much easier. I do really love the variety of classes they offer.
I started off with 30 minutes on the stair climber. After my second day, I knew that would not be enough to move the needle. So I started walking 15 minutes on the treadmill. Anything you can do to MOVE MORE will help. Anything. Find what works for you.
I have started cooking again. I really missed cooking. Granted I have been off of work since before Christmas; I need to make it a point to cook when I go back to work. Plan your meals, it will be so much easier!
I am cooking healthier.
I am measuring out portion sizes of my food.
I do some sort of activity every day.
I am drinking more water.
I am making it a point to eat more vegetables, because it isn't all about eating fruit.
My boyfriend is incredibly supportive. He has been eating the same foods as me most of the time, and if he doesn't like what I am making, he will make something for himself. I am always so concerned to make sure that he is eating. He keeps telling me that I need to stop worrying about him. He has even started walking with me in the evenings.
Every day when I come home from the gym, he tells me how proud he is of me for trying to get back on track, because he knows how important this is to me.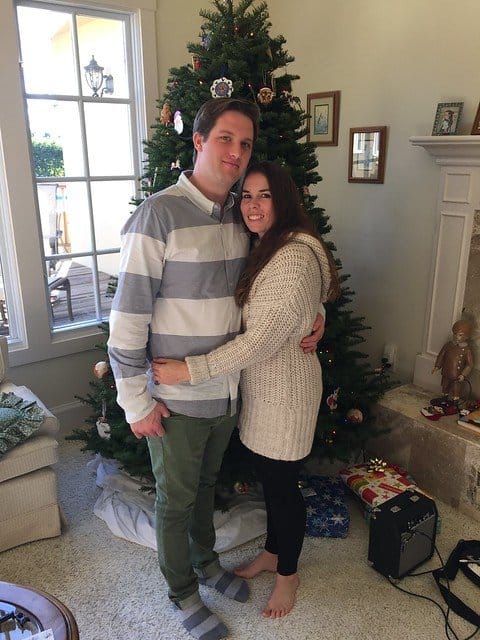 2015 is going to be a heck of a year.
Two of my best friends got engaged in 2014! I am expecting lots of fun wedding stuff this year.
I will get back into jeans.
My outerwear WILL fit better before the end of the season.
I will be trying to make more healthy recipes here on Beyond Frosting. But let's face it, this is a dessert blog and desserts are what I love. I am just going to try to offer some alternatives as I start my weight loss journey all over again. Search "skinny desserts".
It will be hard.
I am not 22 anymore; my metabolism has changed. I need to remember that I can do this and it takes work, and time.
I am going to be using my monthly mixers as a way to keep you guys updated on my status, but more importantly, as a reminder to myself of the work I have put in and where I am currently.
I wrote this post because I want you to know that it CAN BE DONE. You just have to find what works for you, and it has to be a long term solution. Fad diets don't work. This is a life change. You can still have your cheat days, but just get back on track. No matter what, get back back on track.
I would love to hear from you. I can't do this alone and neither can you! Please feel free to email me with any questions. Beyondfrosting@gmail.com
I started pinning more to my Healthy Eating Pinterest board and my Skinny Desserts board. I've got a few skinny recipes coming up in January. You can also follow along on my Instagram, I be using #bfgoals15.
Thank you for listening and I hope you will follow along with me over the next year. Let's do this thing!
This post is not sponsored by or affiliated with Weight Watchers International, Inc.
Skinny Chocolate Pudding Cupcakes (only 4 WW points!)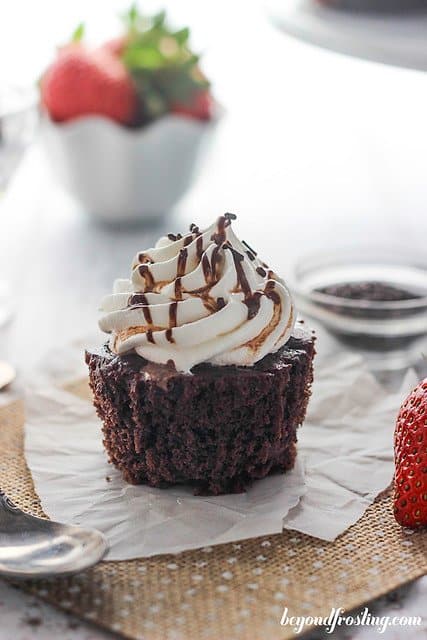 Low-Fat Funfetti Cheesecake Ice Cream