This post may contain affiliate sales links. Please see my full disclosure policy for details
It is our pleasure to announce the newest member of the Beyond Frosting team, baby Dell.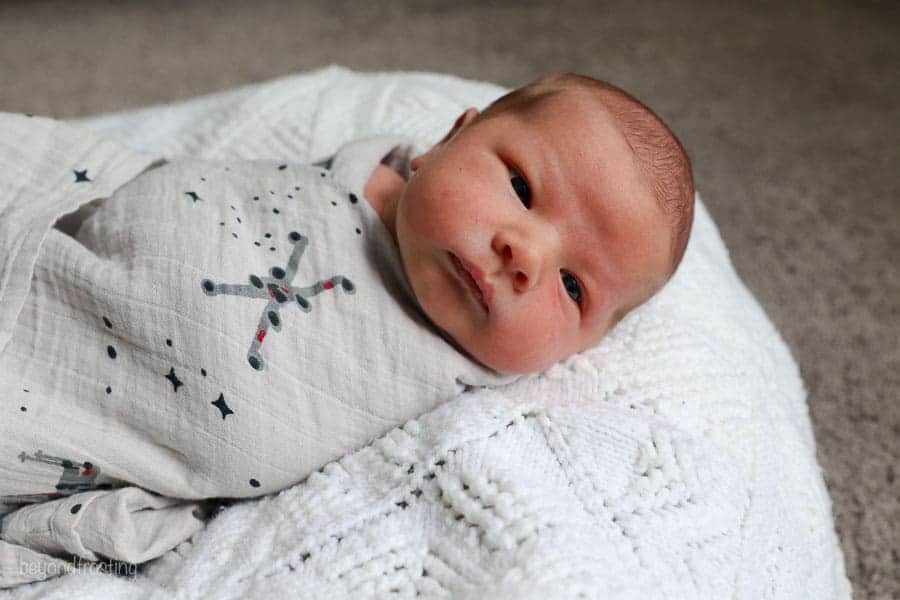 He made a swift and early entrance into our lives. I didn't even get the chance to write my final third trimester blog post or our maternity shoot pictures, and the last belly photos I shot were from 36 weeks. However, I'm happy he didn't make us wait any longer to meet him!
Our little peanut was just over 7 pounds and 20 inches long. Everyone is healthy and doing great.
These last several days have been awesome, stressful, intense and emotional. All things you'd expect first-time parents to feel.
The hardest part, (besides the lack of sleep) has been figuring out the right feeding schedule. Since he was early and still very young we needed some extra calories for him and have been supplementing the breast feeding with formula.
The flood of emotions and hormones are also no joke. During our first couple hours home, I had the baby to myself and I started to read him On the Night You Were Born and I just started bawling my eyes out and then laughing at myself, it was so ridiculous.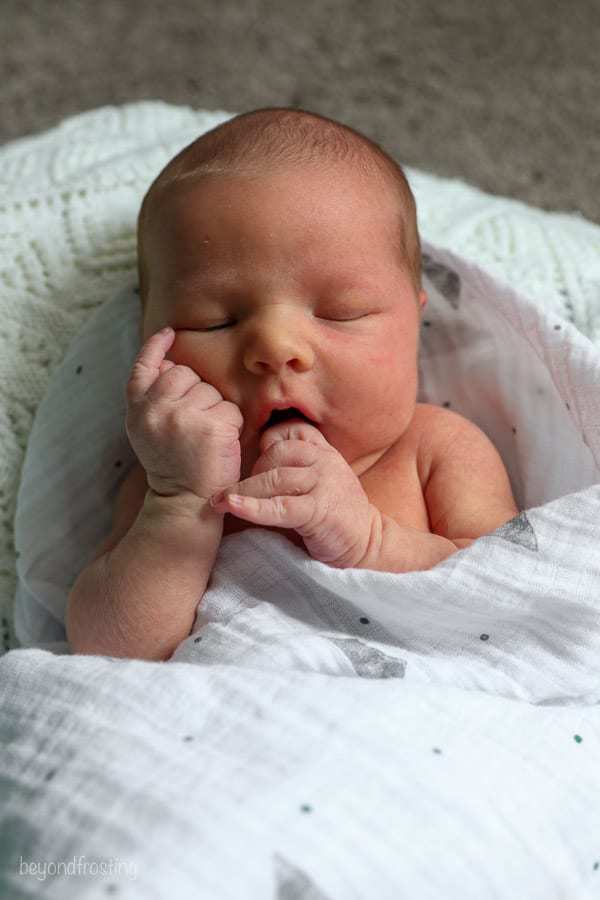 We are finally feeling like things have settled and we have a good routine going and we are even getting some sleep at night. The first week home though, wow! The days fly by and the nights were long.
Some of my favorite things have been the baby snuggles (obviously) but also watching my husband become a father. He is more than an equal partner in this, we each have our roles and we take care of each other.
I love watching him bond with our son, and they get lots of one on one time together. He keeps telling me to slow down and relax and do less, but that's also hard for me to do. I'm trying, but it's not in my nature.
We went for our first family walk a few days ago, I felt like I hadn't seen the outside since before I went into labor. I'd done that walk 5-6 days a week during my second and third trimester and always pictured that one day I'd be pushing a stroller.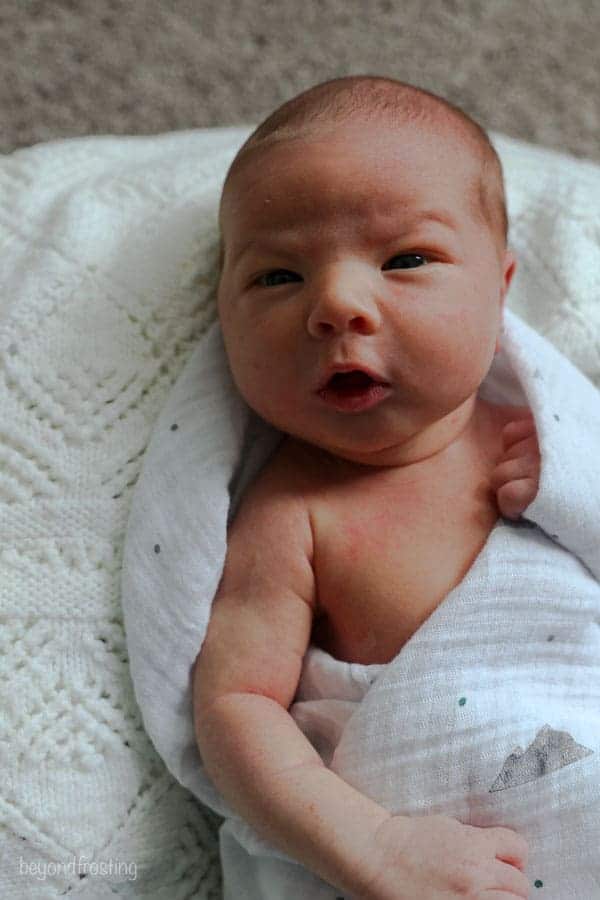 Still though, it's hard to believe sometimes that I am a mother now. This tiny little human is so reliant on me, and it's somewhat surreal and it's only the beginning. I'd do anything for this tiny human.
So far he's a great sleeper (fingers crossed!), he loves to have his hands up in his face at all times, and he is constantly breaking out of the swaddle, no matter how hard we try. He's got the most perfect little cheeks and tiny lips. He makes all sorts of faces when he we are waking him up to eat. I can't wait for him to wake up from his naps.
Sometimes I look at him and he still so tiny, and other times I think, gosh he's growing so quickly!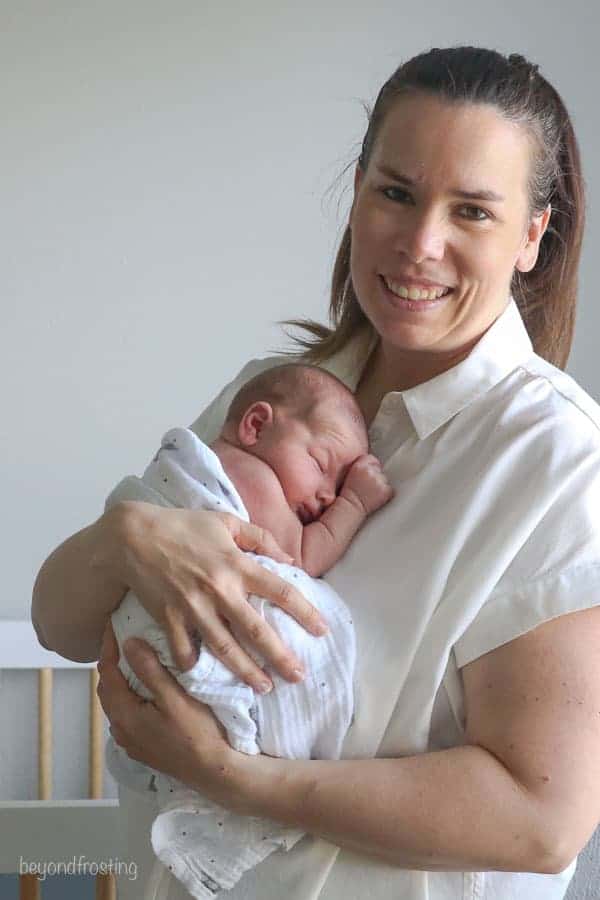 It's certainly a unique time to be welcoming a baby into this world, but truly I feel blessed that my husband's job has a generous paternity leave, and he has been and will be working from home for a while. We are using this time to relax, bond as a family and figure out this parenting thing one day at a time.
There's no one way to do any of this, and that's been stressful but also reassuring. As someone who like a concrete plan, I am growing to understand that being flexible is the new normal.
I am so grateful. Grateful for our son, who's healthy and growing and doing new things every day. I am grateful for my husband, I could not have gotten through any of this without him. I am grateful for our little family, and the space and time for us to figure it out.
For now, I am going to soak up all the snuggles I can.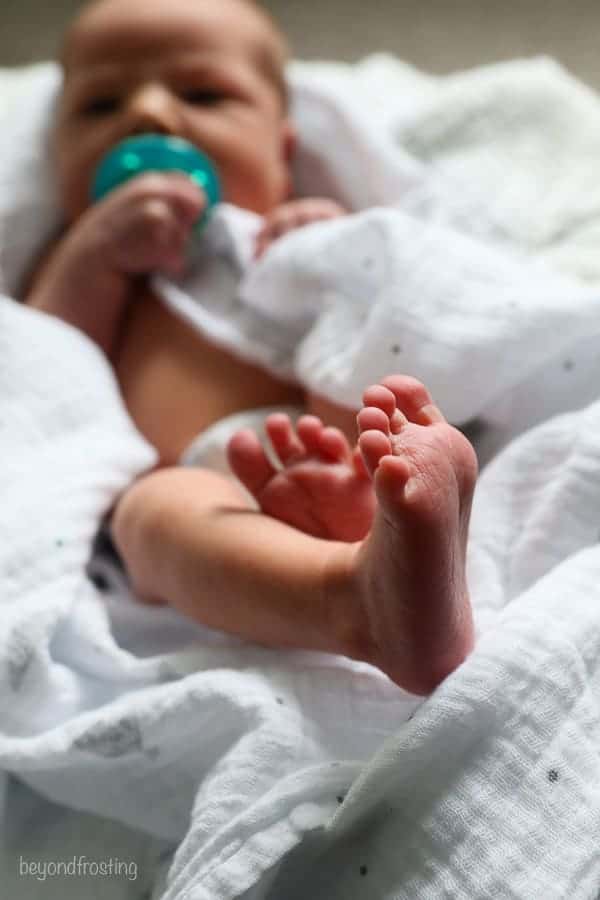 My Birth Story
Around 8:30am I started waking up for my morning workout and when I got up to use the bathroom, I knew something had happened, but I was not convinced that my water had broken.
We had a checkup the day before, and I had been dilated 1cm already for the previous 2 weeks and was nearly 100% effaced. The baby has been dropping lower and lower each week.
However, I had read that water breaks on it's own in only 10% of pregnancies, I was not convinced this was it. Plus, I had only very mild cramping. Surely these weren't contractions.
I was actually going to get dressed for Zumba but my husband told me I should probably chill. He was right. I decided that that morning I would go to my scheduled Chiropractor appointment and that I'd check in with my doctor's office.
The next hour my cramps got a bit stronger but walking around helped. I was starting to realize that just maybe I was in labor.
By the time I got home from the Chiropractor at 11:30, my doctor told me I should get checked to see what was happening. So, we ate lunch, picked up the house a bit, gathered our bags and headed to their offices.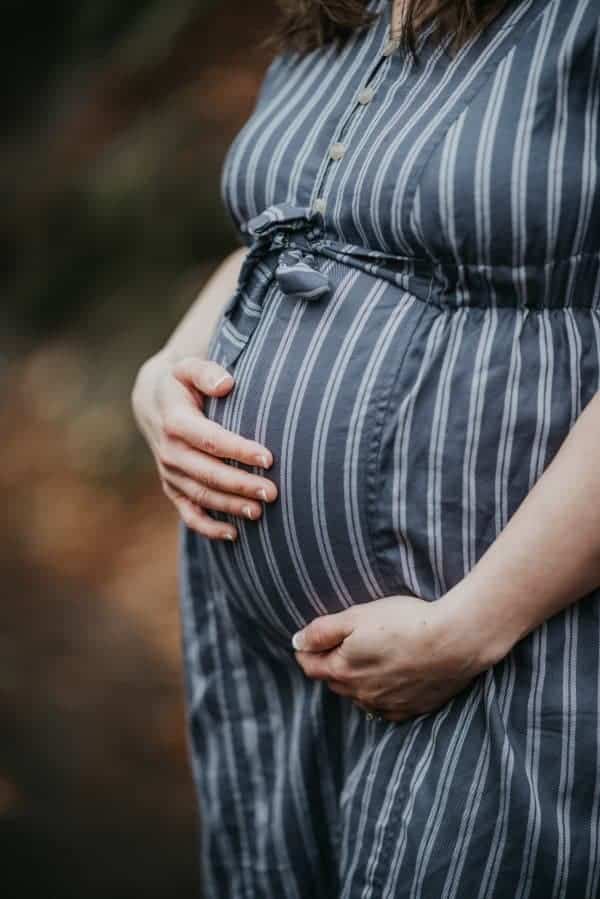 At 1pm, my doctor confirmed that my water had indeed broken, and I was nearly 3cm dilated. We had attempted to track my contractions, but it never really worked out and I didn't feel like they were that bad, it was hard to tell when they were coming.
We decided to go home and be more comfortable, and my doctor told me to check in at the hospital by 5pm. That's didn't last long.
Once we got home, my contractions definitely intensified over the next hour and I decided we needed to go to the hospital at 2pm. I knew by the time I would be admitted that I would not be comfortable anymore. The ride the hospital was a quiet one for me as I focused all my energy on breathing. I did not like having to sit down.
Once we arrived at the hospital, we were greeted by staff members in full PPE gear, we had to get our temperatures checked before we could enter. My husband wheeled me up to labor and delivery, at which point I couldn't really speak much. Immediately upon arriving to our room, I got super sick to my stomach. I hadn't even gotten into my gown yet.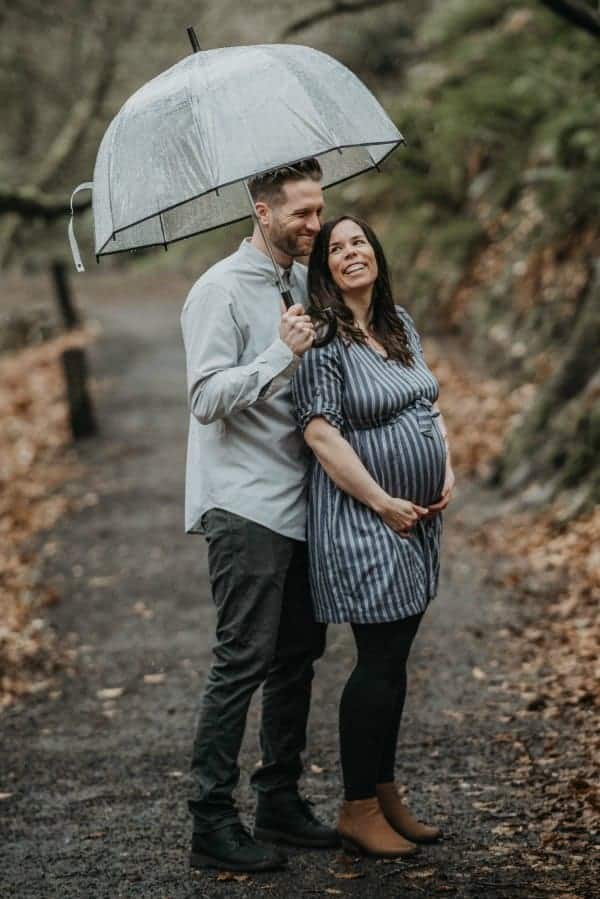 As we settled in, I could hardly open my eyes and my husband had to do all the speaking for me. They gave me some medicine to take the edge off and I wasted no time asking for an epidural.
An hour later, around 3:30pm I had the epidural and I was much much more comfortable, I finally could open my eyes and look around.
The epidural was something I had a lot of fear and anxiety over, but it was as painful as I thought it would be, and my husband and our nurse patiently helped me through the whole thing. At this point I was 5-6cm dilated.
They expected me to progress about 1cm an hour, meaning we would be meeting our little boy in the next few hours. I was still in disbelief it was happening. The next few hours were far more comfortable, and I tried to rest.
Sure enough, by 8pm I was ready to push. Just about 40 minutes later, he was out in the world. It was a pretty wild experience- not in the sense that it was chaotic but just how fast everything happened.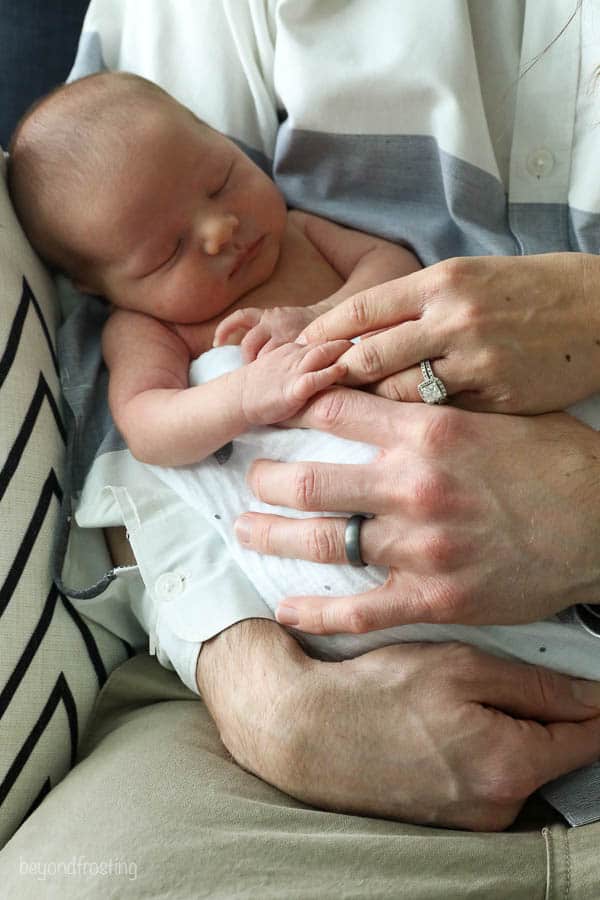 I have no idea how women labor for long periods of time and I have so much respect for those of you who've been through it. I felt tired even after that short period of time and it definitely took a few minutes for me to come to and realize what all had just happened.
I felt a huge relief once I knew he was out. After months, even years spent fearing the pain and difficultly childbirth, we had done it. I was very lucky to have such a smooth and straightforward delivery. I went into it with an open mind and with a flexible birth plan and I think that helped.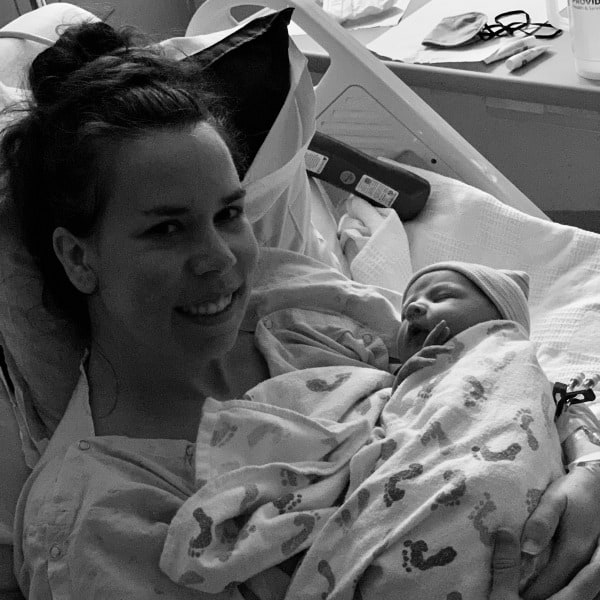 They quickly cleaned him up and laid him on my chest and I looked down into his big open eyes. He was quiet at first, and it was very peaceful, we definitely had to wake him up a bit before he let out those first few cries.
My husband watched and helped through the whole birth and cut the cord. He was equally as excited to meet our baby boy and touch his soft skin for the first time.
Over the next hour we laid there, and I tried to breastfeed for the first time. Thank goodness for the nurses who are right there to help me through it.
Eventually he got his height and weight checked and all looked over. Then my husband got to hold him for the first time. It was so cool to see that, it seemed like the baby was even looking into his eyes.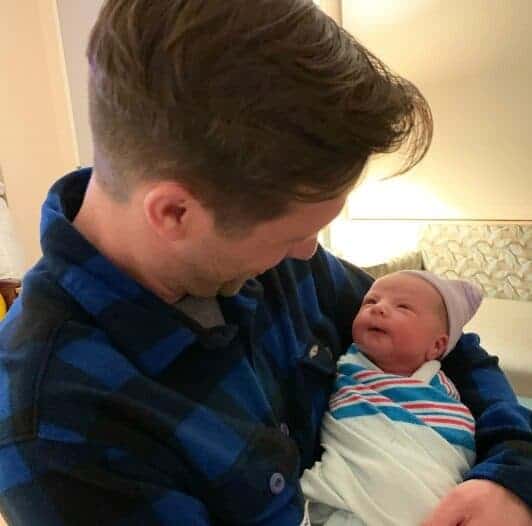 We spent the next day and half in the postpartum recovery room. I am so thankful that my husband was able to stay with us. We did have to stay in our room, but as first-time parents, we didn't know any different.
The hospital offers a "celebration service" where you can order a mini cake and some sparkling cider, so we celebrated his 1-day old birthday, sang to him and had a few bites of cake. His first cake was a chocolate chip bundt cake.
Before we knew it, it was time to head home. Leaving the hospital was quite an emotional experience for us, one I had not anticipated. It seems like time hasn't slowed down since we got home.
Thank you for all your kind messaged and well wishes when we shared the news of his arrival. I can't wait to get back into the kitchen and bake with him.