This post may contain affiliate sales links. Please see my full disclosure policy for details
Announcing our new little baker and Beyond Frosting team member! My husband and I are thrilled to share the news that we are expecting our first child in May 2020!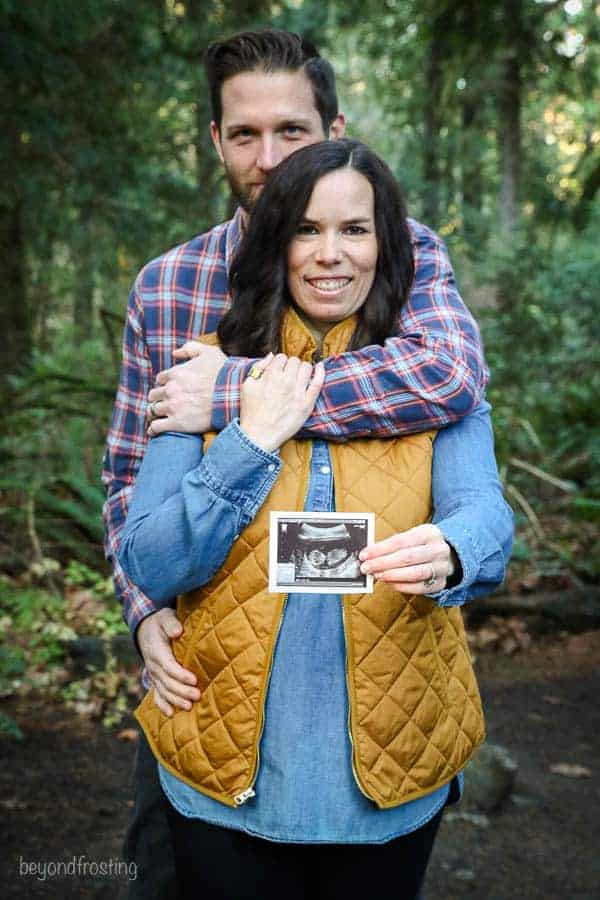 It's been quite a year for us. We started off with our honeymoon, snowboarding in Japan in January, which was the trip of a lifetime- and we are already wondering how soon we can go back.
We laid low the next few months knowing that we would be thinking about starting our family sometime this year, but got in a couple long weekends together visiting new cities and doing what we do best- eat!
When we found out we were pregnant just after Labor Day it was a bit of a whirlwind, lots of emotions and it was also very early in the pregnancy.
I'd love to tell you I had some elaborate way of telling my husband the news, but there was no way I could have held in the news long enough to build up to an elaborate surprise. We shared some happy tears, "a few oh my gods" and lots of hugs.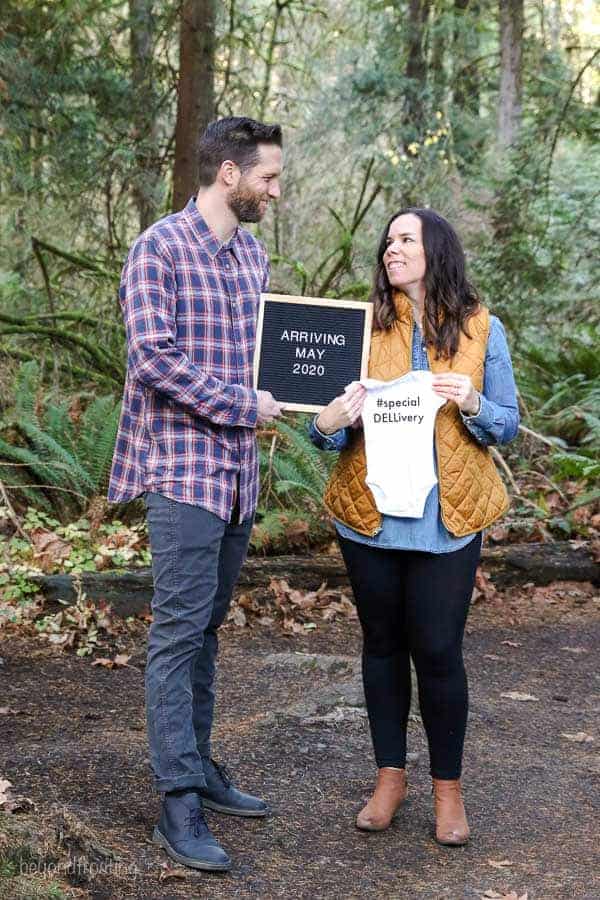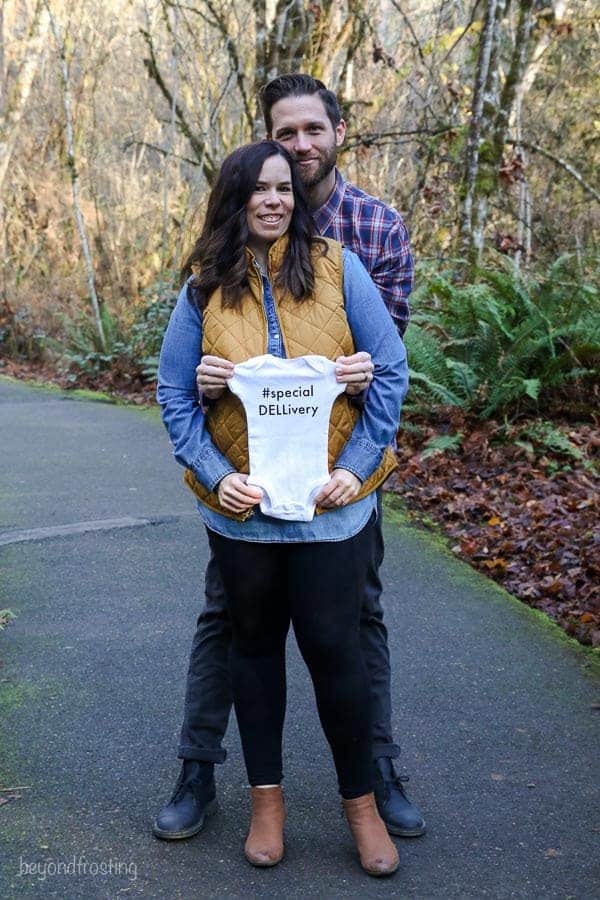 It's the weirdest feeling ever. You find out you're pregnant, I was obviously super excited but you can't get too excited and also you can't really tell anyone either. I wasn't really sure what to do next, so I just went back to whatever it was I was doing at the time.
The next 8-12 weeks continued to be filled with lots of emotions, exhaustion and lots of hunger. I am lucky enough that I did not really experience morning sickness. But I did have to slow down some of my workouts as I noticed that if I pushed myself too hard, I would get lightheaded and a little nauseous.
When we heard the heartbeat for the first time at our 8-week appointment, it was a full on ugly cry tears of happiness. Even the ultrasound tech started tearing up. It was a very emotional moments for us to see that strong little heartbeat on the monitor. We left the appointment and went out to lunch at one of our favorite restaurants in Portland, and then grabbed some ice cream at Salt and Straw.
Over the weakened we shared the news our immediate family. Our baby will be the first grandchild on either side, and his aunts and uncle are so ready to spoil him.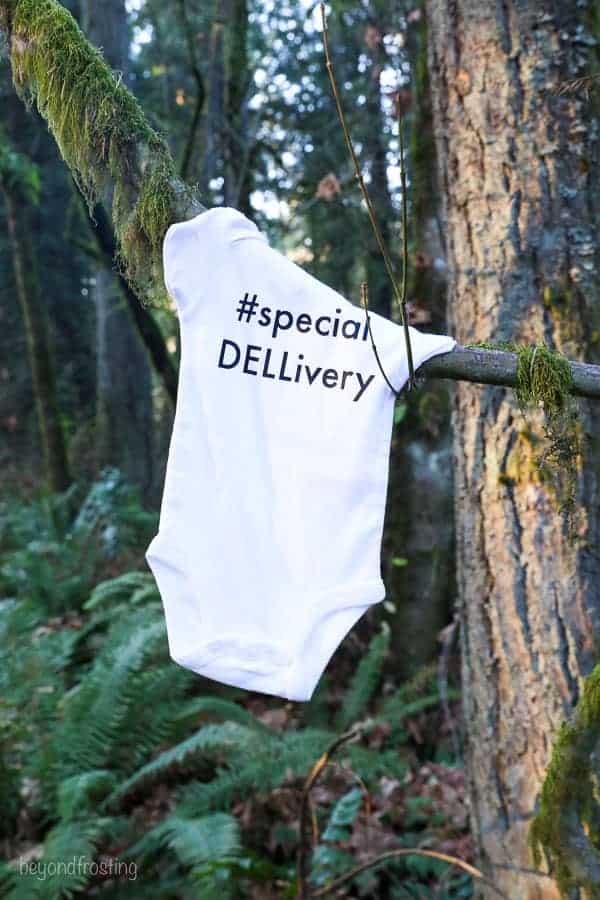 My husband has been nothing short of amazing. He's been my shoulder to cry on and there by my side for every appointment. He runs out on Saturday mornings to get me a decaf latte whenever I even mention I'm craving coffee and take over dinner without even a second thought if I'm not feeling up for it. I love sharing the weekly updates with him.
I know a lot of things are going to change for us next summer, so I am trying to soak up every last minute of time together.
During the next few weeks we patiently waited for the results of our genetic test and we a bit shocked to find out we're having a boy! I think both of us were felt more prepared to have a girl, but ever since we found out the baby was a boy, I've been totally obsessed. Lucky enough, a couple of my closest friends are also boy moms, and ready to share all the tips with me.
That's when everything started to feel a little more real. We started talking names and of course I want to buy ALL the things- but I am trying my best to be patient and instead just pinning away. Baby boy is going to have a lot of beanies and jogger pants.
It's also been the hardest secret to keep. When my mom was visiting in early November, we did a little gender reveal with her and on Facetime with my Dad and siblings who happened to be together in Southern California at the time.
This little baby is going to be so loved.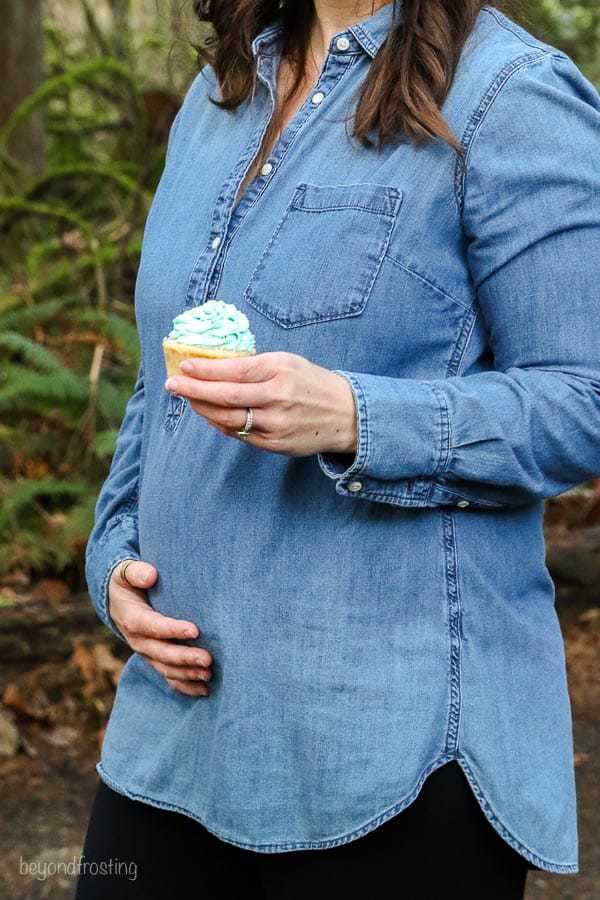 Before I knew it, my first trimester was over and we are now 21 weeks along and feeling great.
My symptoms have settled quite a bit. I've definitely gotten some of my energy back overall, but my stamina is far less some days. So, days when I am baking and shooting all day, I notice I get tired a lot faster.
Seriously though, the exhaustion was next level those first few weeks (and yes, I know what I am getting into in a few months). I had some trouble sleeping in the first 10 weeks or so, often waking up for 1-2+ hours most nights, which didn't help, but it seems to have gotten better.
I've had very few food aversions, but craving carbs quite a bit more than usual. Interestingly enough, I am not craving sweets as much, so on recipe testing days I reach my limit pretty quick. I've also been sick with a cold twice so far and each time has been pretty brutal. Coughs and stuffy noses just seem to linger around a lot longer.
I have, for the most part been able to maintain my fitness and still try to get the gym at least 4 or 5 days a week for which I am very grateful for. Even if I can't get to the gym, I try to get in at least 30 minute walk which is getting a little more challenging in the rainy months. I am so grateful for my trainer who has been working with me to modify as needed, but also to keep me motivated and active.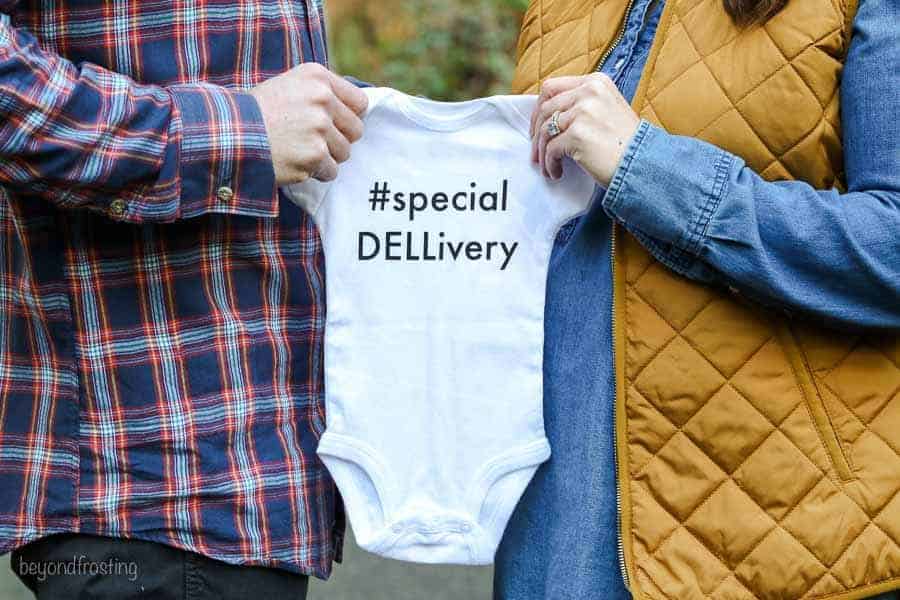 The hardest part, mentally, is the weight gain. I've shared my 100 lb weight loss journey before- and while I've put weight back on over the years, this is a whole different feeling. Once I get through the holidays I feel as though I can refocus on eating more healthier for the second half of this pregnancy.
I know I will be eventually facing a time where I will be really focused on losing the weight, but at least I know the tools that I need to be successful. I am trying to ignore the numbers on the scale and just focus on being as healthy as I can. I also need to give myself the mental space to just be okay with things for awhile- growing a human is a lot of work!
I started to notice a bit of bump (or maybe just a lot of bloating!) around 14 weeks, but since then it just keeps popping out, especially at night. I do love that little bump. I've been living in oversized hoodies and leggings- but that's not really new for me- HA!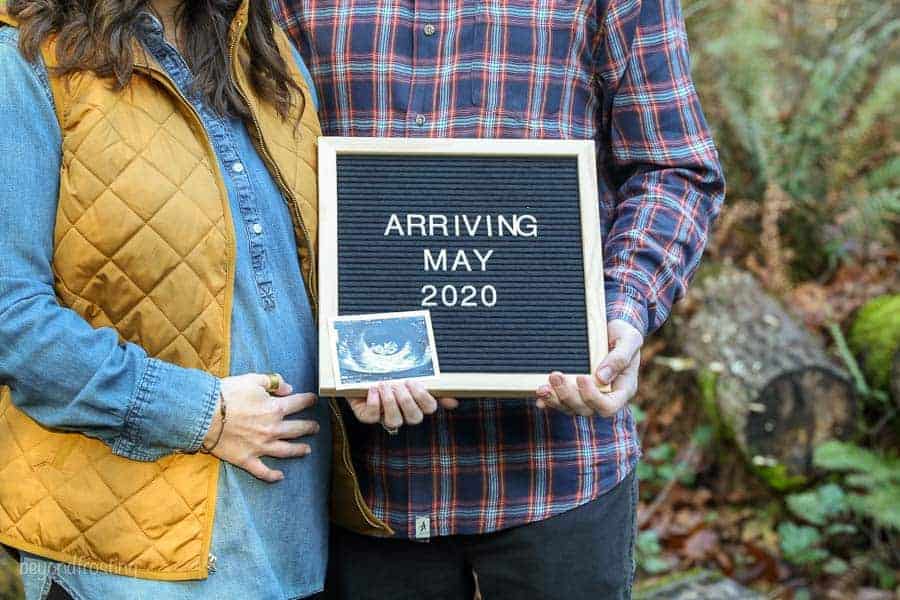 A week before Christmas we had our 20-week ultrasound. We are so lucky to have an amazing doctor and we've been able to see the baby at every appointment, which has helped settle my nerves, but we were really looking forward to this milestone.
He was in a great position and the doctor told us he was making her job so easy. He's usually very active during our ultrasounds. but he stretched out nice and tall at one point. We were even lucky enough to see his little face with a 3D image. I definitely teared up a bit at one point.
I am so grateful and excited to be experiencing this journey to motherhood. I am most looking forward to seeing my husband become a father and of course getting to meet him. I also can't wait to teach him how to bake and play sports (next little snowboard coming right up!), and to see him develop his own personality.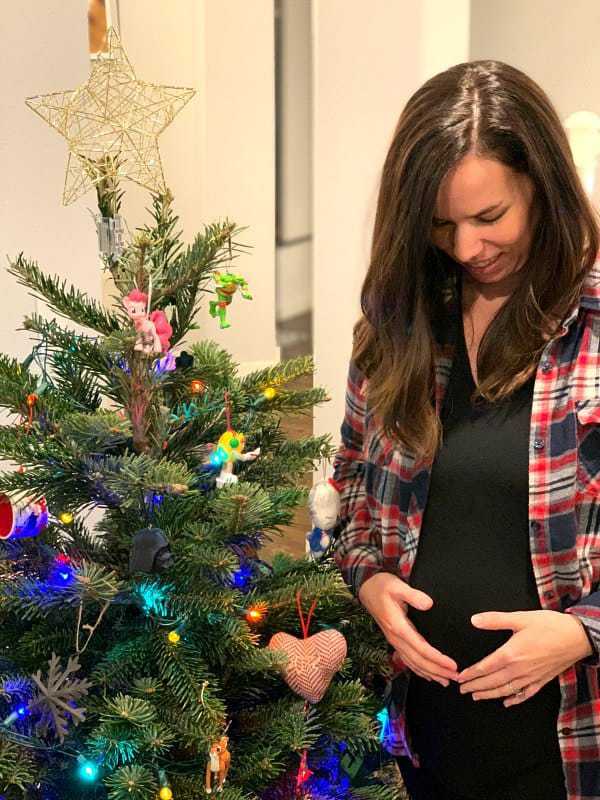 Right now, our due date it set for early May. I have lots to do between now and then, but we are working on planning a few more getaways for the two of us before our little boy arrives. I'm also trying to sleep as much as I can- for real!
Thank you for allowing me to share this journey with you. I just love connecting with you and can't wait to introduce you to our little guy. Happy New Year- 2020 is going to be a wild one!