This post may contain affiliate sales links. Please see my full disclosure policy for details
These No-Bake Snickers Bars start with a thick and crunchy peanut butter base, chocolate Snickers mousse and topped with chocolate ganache and more Snickers.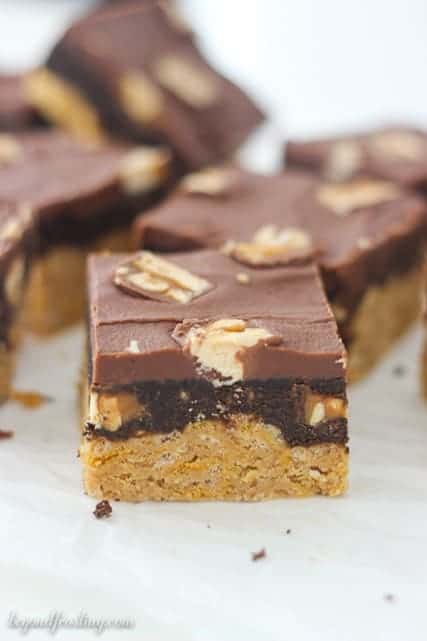 Yep, I've gone and done it again. More no-bake recipes. This time, I've mashed up some Snickers bars and added them into the mix. I am sharing this recipe over at the Better Homes and Garden's blog, Delish Dish.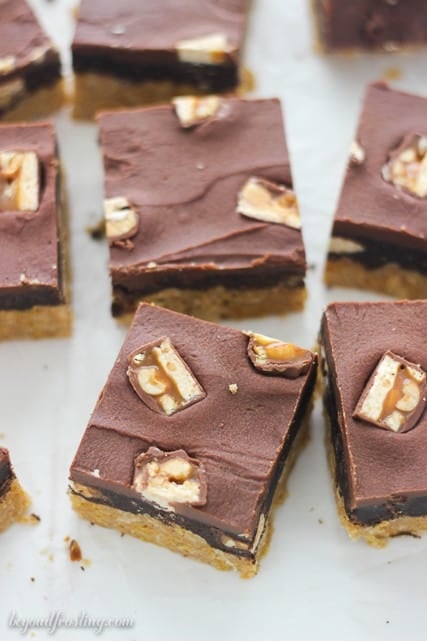 These No-Bake Snickers Bar start with a crunchy peanut butter base, a mixture of peanut butter, Rice Krispies and Corn Flakes. In true Snickers fashion, I added some peanuts as well! What's your favorite part of a Snickers bar? The only thing these bars are missing is a layer of caramel, but trust me, it's got enough going on already!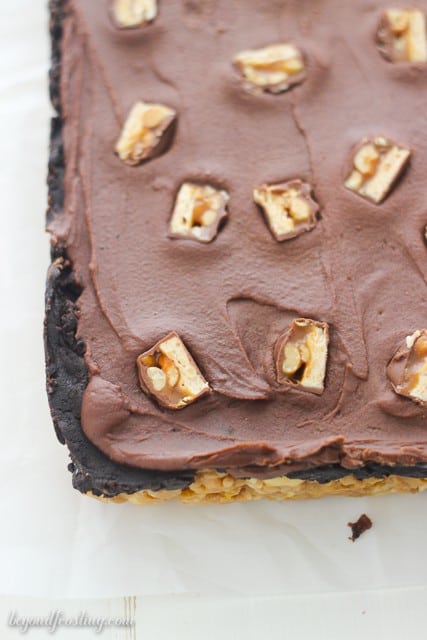 The next layer of these bars is a chocolate mousse made with a pudding mix! However, it's not what you would expect a layer of pudding to be. I've have never had anything like it, and I as quite impressed. You'll have to check out my post at Delish Dish to read all about it.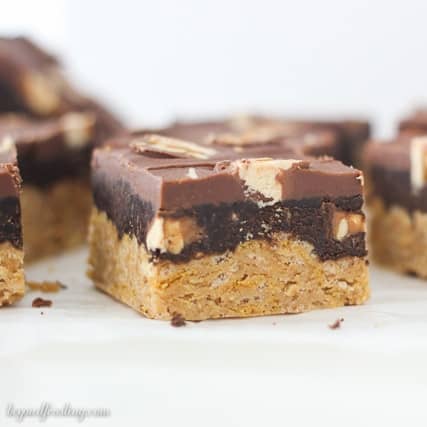 The top layer is a simple chocolate ganache that is covered with chopped up Snickers bars, because I can never get enough Snickers. It's true. We have an forever-full candy jar at work and I am always sneaking the Snickers bars! It's dangerous to my nonexistent diet.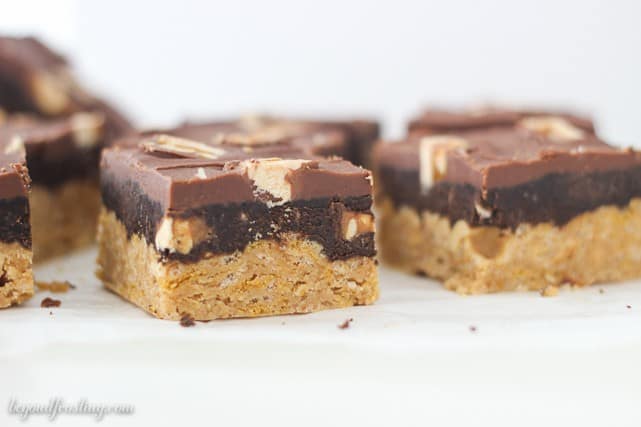 Now you will notice the original recipe was for a No-Bake Butterscotch Bars, but I substituted a few ingredients for the Snickers version. You can view the original recipe here or skip over to Delish Dish and read about my alterations. Just save me one of these okay? Cool.
Keep up with all the happenings. Follow Beyond Frosting:
Facebook | Twitter | Pinterest | Instagram