This post may contain affiliate sales links. Please see my full disclosure policy for details
These Salted Pumpkin Caramel Cookies are a soft buttery thumbprint cookie filled with a homemade salted pumpkin caramel filling.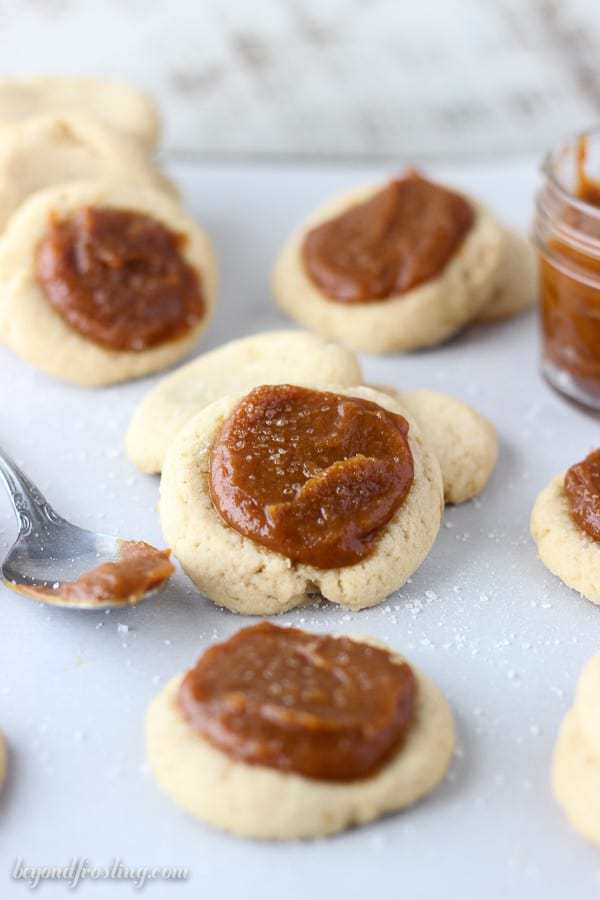 What do you guys think about keeping cookies on hand in the freezer at all times? I am totally a fan, because then I can just go and grab a cookie whenever I feel like it. On the other hand, I definitely eat WAY more cookies if I do them in the freezer all the time. Just like I did last night when I walked in the door at 9pm and hadn't eaten dinner yet.
A couple weekends ago, I made these Salted Pumpkin Caramel Thumbprint Cookies and I couldn't stop eating them. I kept breaking myself of pieces of cookie and dipping it in the salted pumpkin caramel. Before I knew it, I had downed four cookies!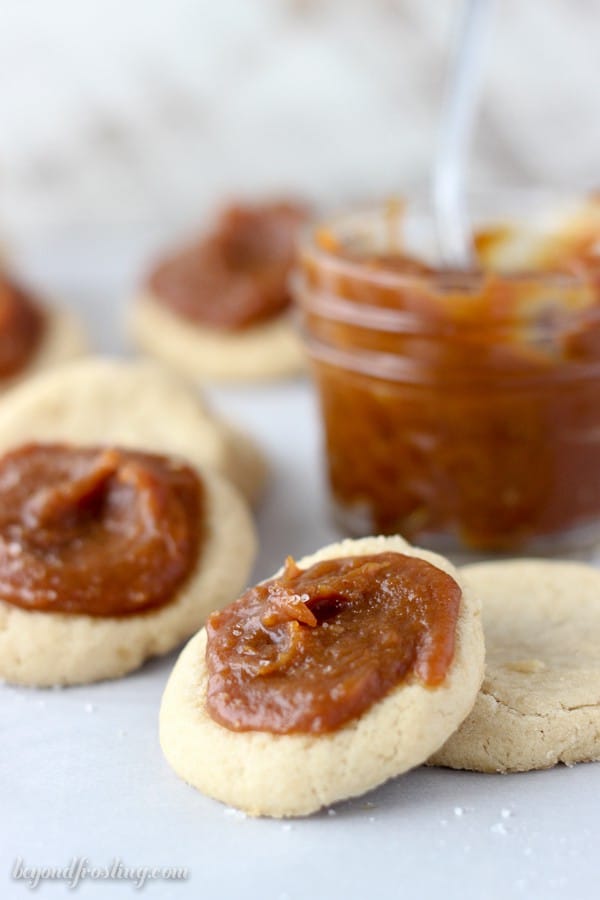 I was pleasantly surprised that these cookies were actually soft. So this might be my new go-to thumbprint cookie recipe for that very reason. When I typically think of thumbprint cookies, I think they are more crumby like a shortbread.
These thumbprint cookies are not great for shipping because the filling stays soft, it doesn't really "set" like a ganache. But they are great for a cookie exchange!
It's been quite some time since I attended a cookie exchange, but I am always shipping cookies off to family and friends, especially around the holidays. One thing I love about cookie exchanges is that you end up with a wide variety of cookies to take home. My mom always helped organize a cookie exchange when we were kids, I remember looking forward to it every year.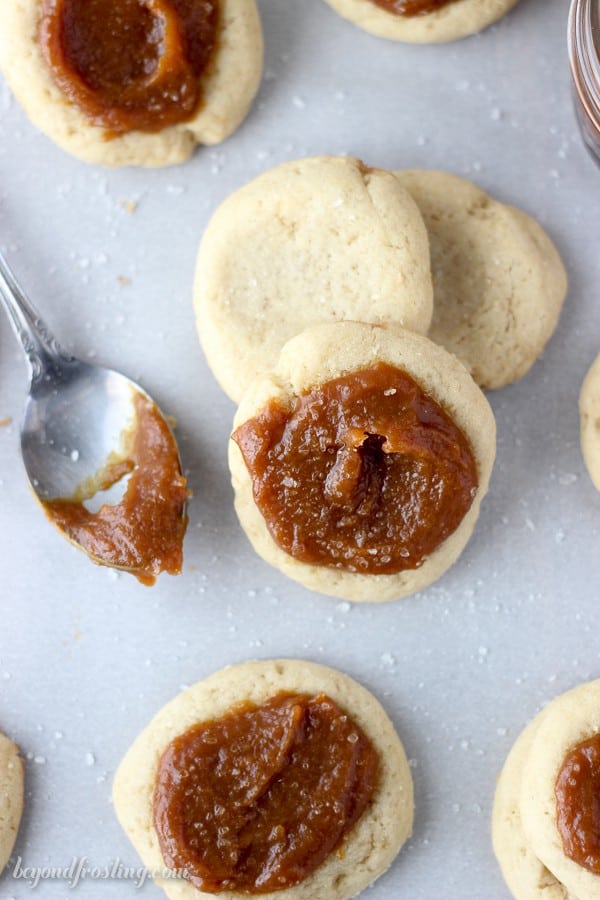 This was also the first time I made caramel on the stovetop! I talked about my first experience making stovetop caramel in my post over at Delish Dish.
The pumpkin caramel will be runny or thin when it's first done, just pop it in the refrigerator for a few hours and it will thicken. This was a well balanced filling. The pumpkin flavor wasn't overly strong and the sea salt helped balance out the sweetness. Read more at Delish Dish or skip right to the recipe.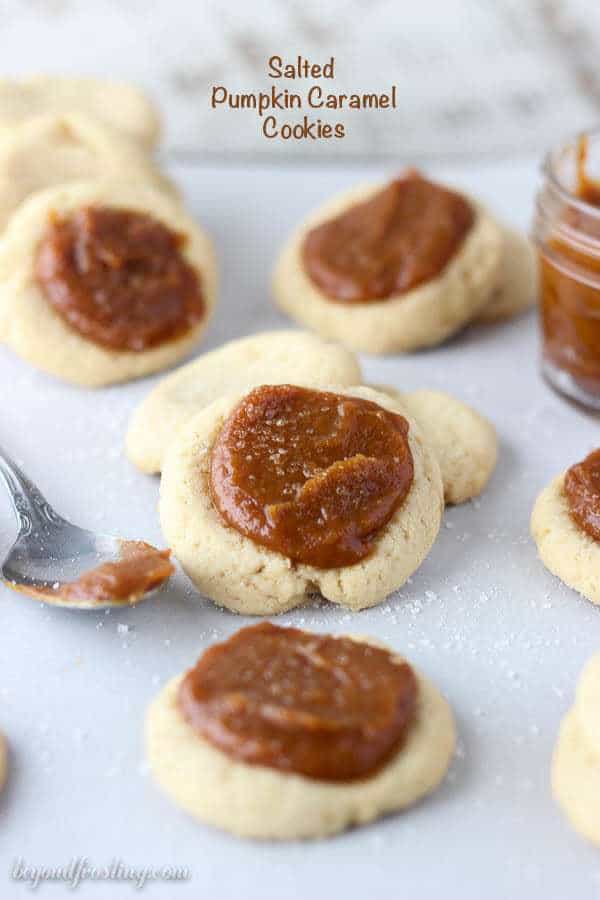 Follow Beyond Frosting:
Facebook | Twitter | Pinterest | Instagram
If you love no-bake recipes, be sure to check out my cookbook, No-Bake Treats!