This post may contain affiliate sales links. Please see my full disclosure policy for details
These Skinny Orange Creamsicle Cupcakes are full of flavor but without all the extra calories! These lighten up cupcakes are topped with a whipped topping.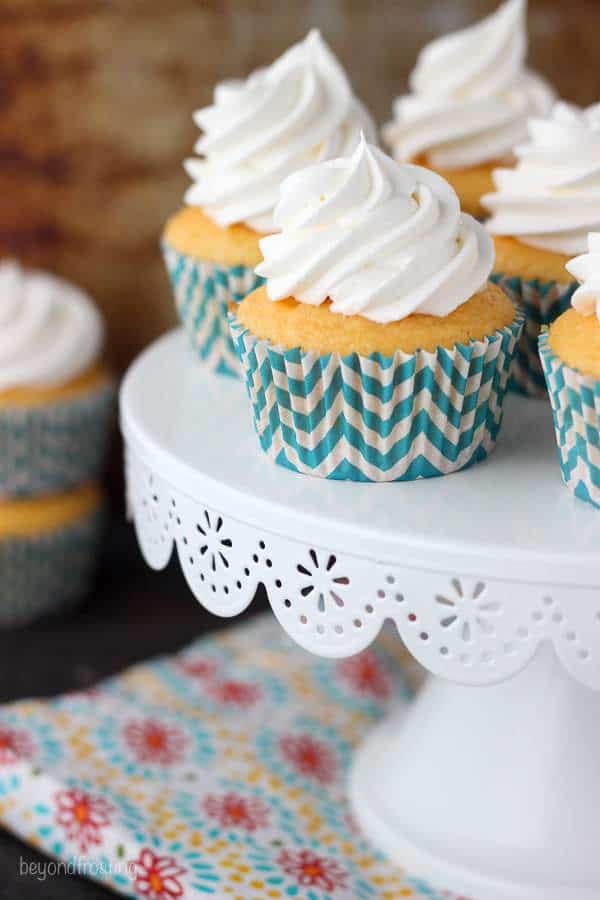 I am going through this phase where I know I need to make a change but I am not ready to commit to it. I've plateaued it my weight loss for month and month and months. I work out consistently 3-4 times a week but I am not seeing the change on the scales that I need to see.
I get it, I'm toning and building muscle, but let's be real, sometimes that is just not enough when you get to this point. Since my fiancé and I are finally together again under one roof, I am definitely in that honeymoon phase and being a little lax about my diet. Things need to change! I need to hit the reset button and I am not sure what that look like yet.
I'd love to hear what works for you? What helps you stay on track?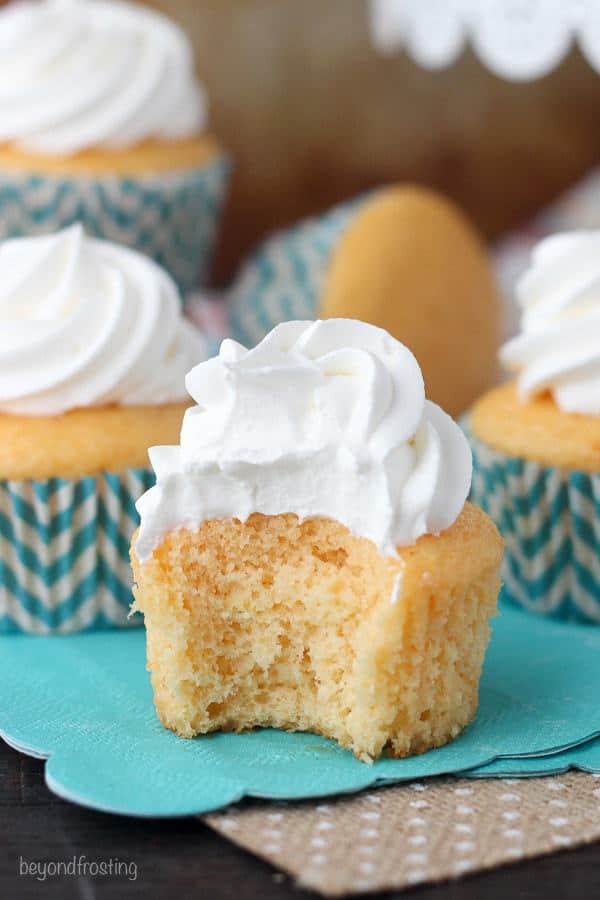 Eating desserts while talking about losing weight seems like an oxymoron right? I mean it's hard to maintain a healthy lifestyle when I am surrounded by desserts all the time, but everyone can enjoy dessert in moderation. This is much easier if it's a lightened-up dessert.
That is what these Skinny Orange Creamsicle Cupcakes come in handy.
Years and years ago when I first started Weight Watchers I learned about diet soda cakes and they were like pure gold to me at the time. Skinny cakes, fat-free Cool Whip and berries. It's the perfect treat to enjoy when you're craving something sweet. Since then I've made skinny cupcakes in both coconut cream pie and lemon cream pie.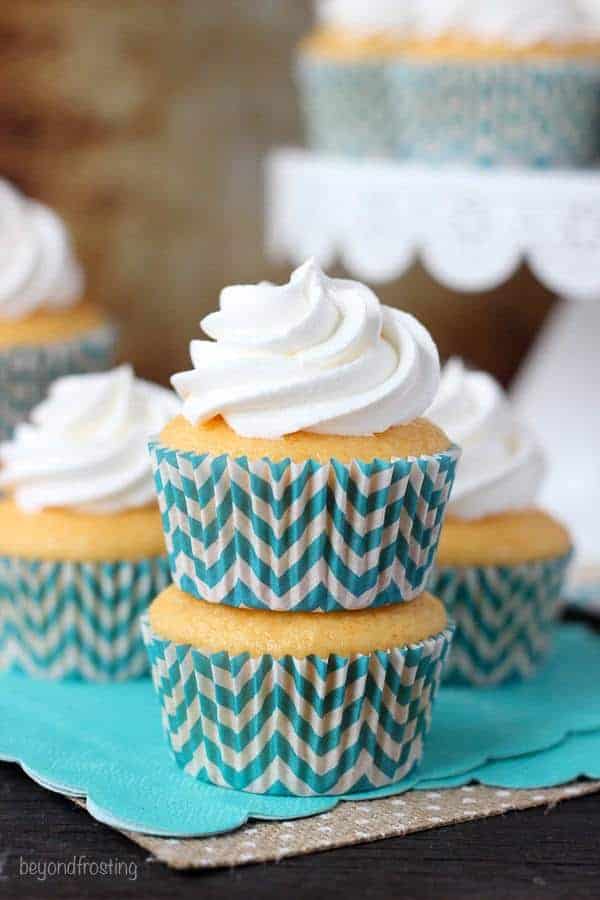 Since you all loved my Orange Cream Pop Cupcakes I made a couple summers ago, I decided that we needed a skinny option. I've taken these orange creamsicle cupcakes in a little bit of a different direction. Instead of relying only on diet soda and cake mix, I've used egg whites and Greek yogurt to keep the same texture and density of what you would expect from a regular cupcake.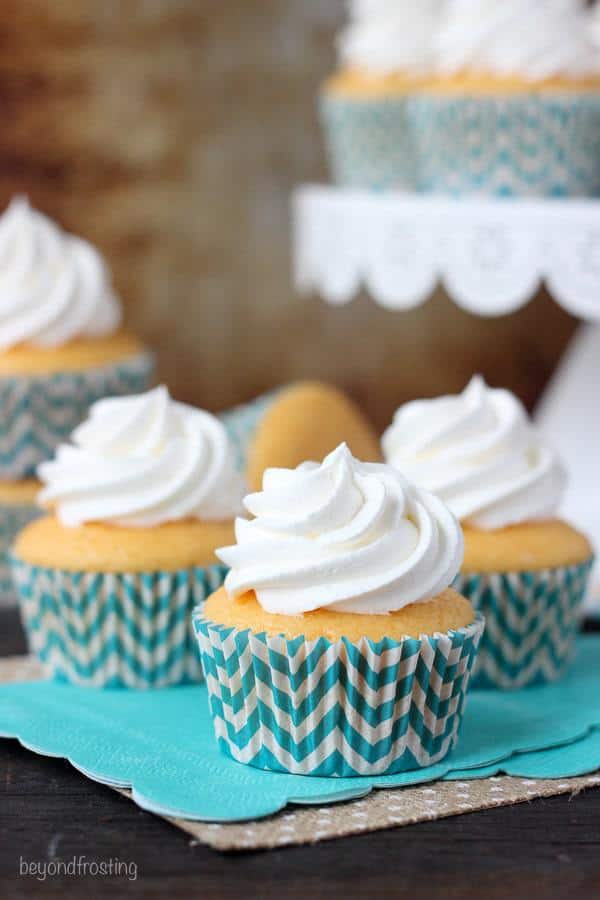 To achieve the orange flavor I've used orange juice orange zest and a sugar-free, fat-free orange Jell-o. Just be sure to zest the orange first and then cut it half and squeeze out some of the juice for the cupcake batter.
For the topping, I've chosen to go with Cool Whip. You can use either use sugar-free or fat-free, it's up to you. I prefer the taste of the fat-free one myself. It would also be nice if you topped this off with a little fruit to compliment the cupcake, perhaps a strawberry or something.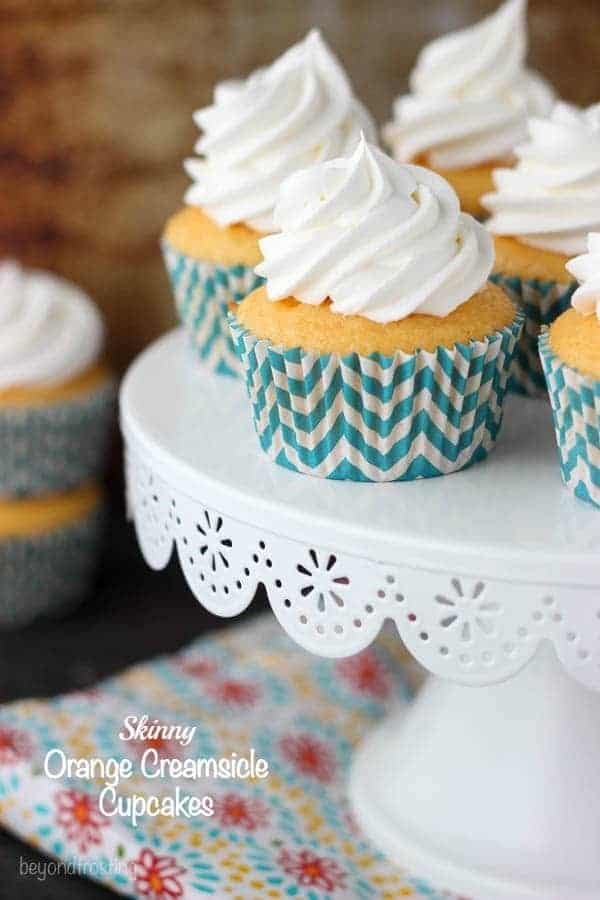 Follow Beyond Frosting:
Facebook | Twitter | Pinterest | Instagram
If you love no-bake recipes, be sure to check out my cookbook, No-Bake Treats!
Print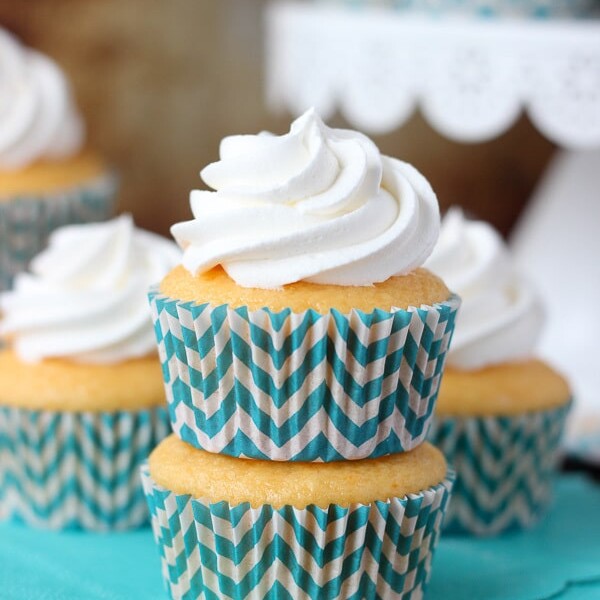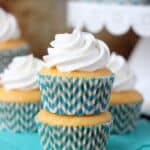 Skinny Orange Creamsicle Cupcakes
Author:

Prep Time:

15 minutes

Cook Time:

16 min

Total Time:

31 minutes

Yield:

16-20 cupcakes
Description
These Skinny Orange Creamsicle Cupcakes are full of flavor but without all the extra calories! These lighten up cupcakes are topped with a whipped topping.
Ingredients
1

box sugar-free cake mix

1 cup

diet 7up or water

3 tablespoons

orange juice

2 tablespoons

sugar-free fat-free orange Jell-o

3

egg whites

1/3 cup

Greek yogurt
zest

1

large orange

1

container sugar-free or fat-free Cool Whip
Instructions
Preheat the oven to 350°F and line 2 cupcake pans with baking liners.
In a large mixing bowl, combine all the ingredients for the cupcake: cake mix, 7up, orange juice, Jell-o, egg whites, Greek yogurt and orange zest. Mix until all the ingredients are well combined.
Divide the batter evenly, filling each liner about ⅔ full and bake at 350°F for 15 to 18 minutes until the cupcakes are set.
Test the cupcakes for doneness by inserting a toothpick into the center. If the toothpick comes out clean, the cupcakes are done. Allow the cupcakes to cool completely.
Top each cupcake with a dollop of Cool Whip. Once the Cool Whip has been added, these cupcakes must stay refrigerated.
You might also like:
Skinny Coconut Cream Pie Cupcakes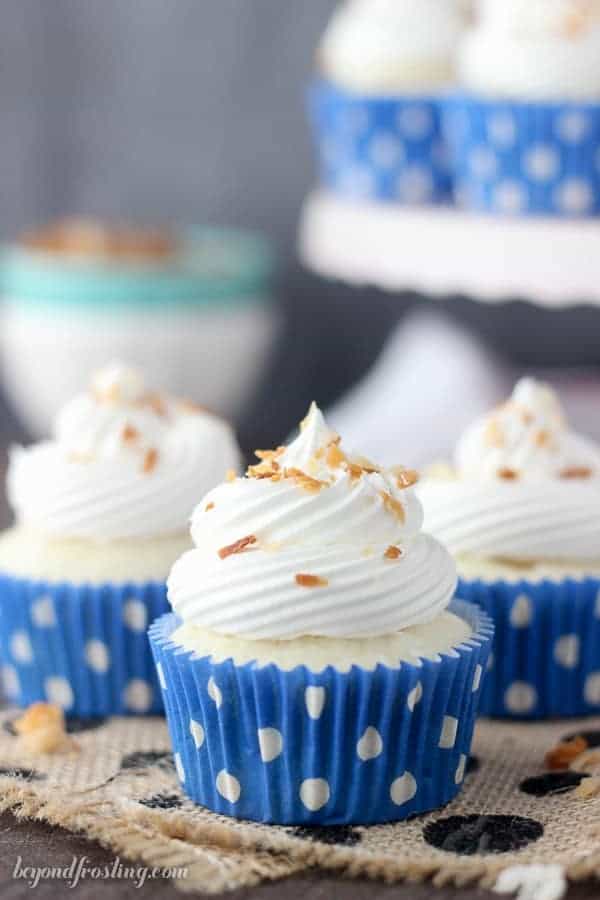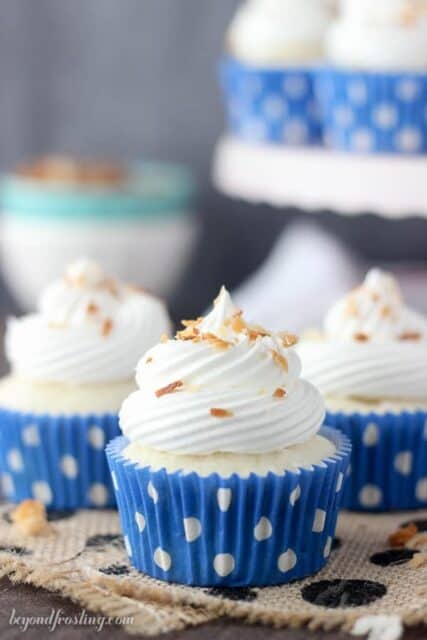 Skinny Lemon Cream Pie Cupcakes