This post may contain affiliate sales links. Please see my full disclosure policy for details
This Slow Cooker Mint Chocolate Pudding Cake is a great no-fuss dessert. This rich chocolate cake is loaded with Andes Mint Chocolate and a dark chocolate pudding layer.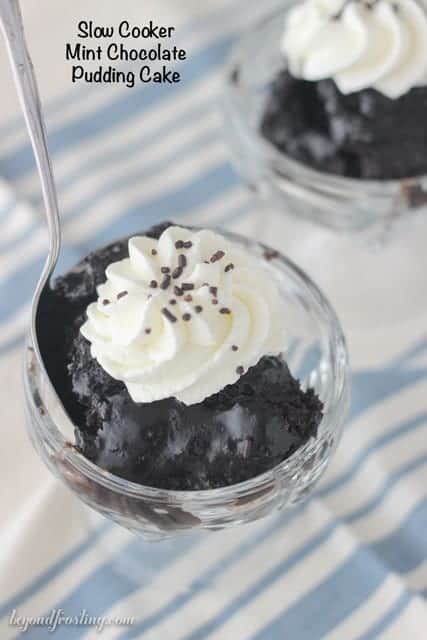 It would really make me feel better if you told me that you have never made a slow cooker dessert. Why? Because then I know I am not THE last person on earth to try it. I recently made this Slow Cooker Mint Chocolate Pudding Cake and it was beyond easy! You can see this over at Better Home and Garden's (BHG) blog, Delish Dish .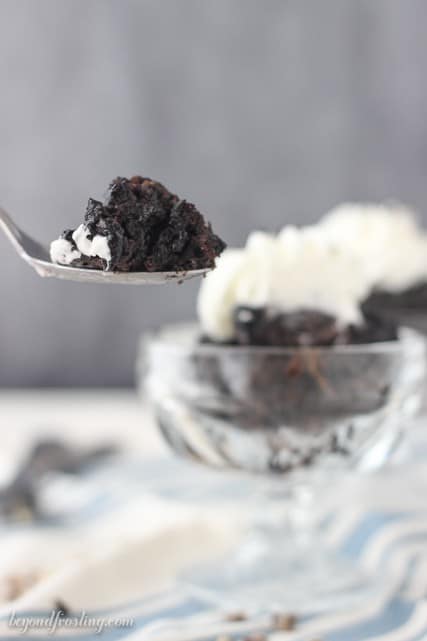 I wasn't so sure about this when I poured all the ingredients in the slow cooker. P.S., do you call it a slow cooker or a crock pot? I usually call it a crock pot. Anyway. The pudding layer actually cooks and becomes much thicker, it's like magic!
The original recipe from BHG is for a Triple Chocolate Peanut Butter Pudding Cake, but I decided to change it up a bit and add some Andes mint chocolate bits to the batter instead. I love me some peanut butter, but I am a mint chocolate girl at hear.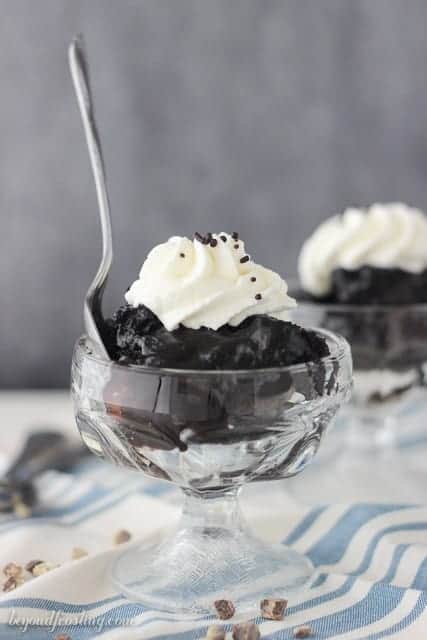 Check out my post over at Delish Dish or skip right to the original recipe.
Keep up with all the happenings. Follow Beyond Frosting:
Facebook | Twitter | Pinterest | Instagram
You might also like:
Slow Cooker Chocolate Lava Cake
Gooey Slow Cooker Caramel Blondies