This post may contain affiliate sales links. Please see my full disclosure policy for details
I figured my second Stitch Fix deserved it's own post! I was really excited to recieve my second Stitch Fix right before my trip to Vegas! It's always an exciting day knowing that there is a package of new clothes waiting of your door step!
Have you guys heard about Stitch Fix yet? A lot of bloggers participate in the program. I for one, have a hard time picking out clothes for myself. I love how it looks on the hanger, but I hate how it looks when I put it on. I have a hard time putting together outfits and I tend to get frustrated very easily.
When I talked to a Stitch Fix representative at a blogging conference this summer, I was really excited to learn more about it. Here is how to works: Once you sign up, you take a style profile evaluation which helps your stylist pick out pieces for you. You tell them if you want tops, bottoms, accessories, there are plenty of options! Of course, having a style board on your Pinterest helps too! Then, you tell them how often you want your "fix" and the price levels you are looking for. I love that part! Plus, each item in your fix comes with a style guide which shows you two outfits to put together. Thank goodness!
Each month, you receive a box with five new items. You can choose to keep whatever items you want. Anything you decide you don't like, you send back to them in a prepaid envelope. Pretty sweet right? So what's the catch? Each shipment has a $20 fee, but it you purchase something from your fix, that $20 go towards your purchase. Easy right? Plus, if you use their referral program, you get $25 credits towards your next fix! If you are interested in more, go ahead and click my referral image above!
So let's see what I got this month!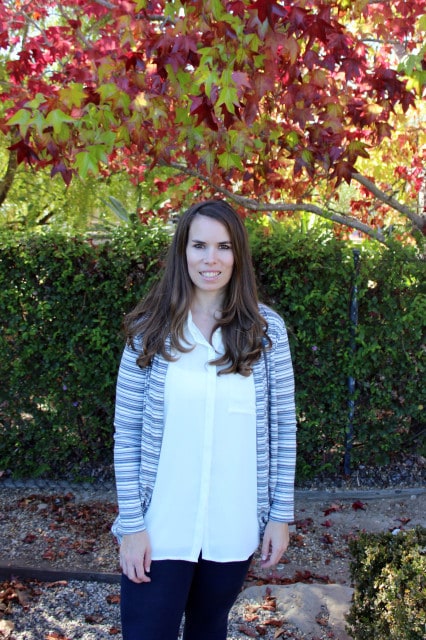 This striped cardigan was super comfortable! I loved it because it had pockets on the side. The cost for this was $58. I really love striped things, but I decided not to keep this piece. It didn't wow me as much as I thought, maybe in another color I would have thought about keeping it.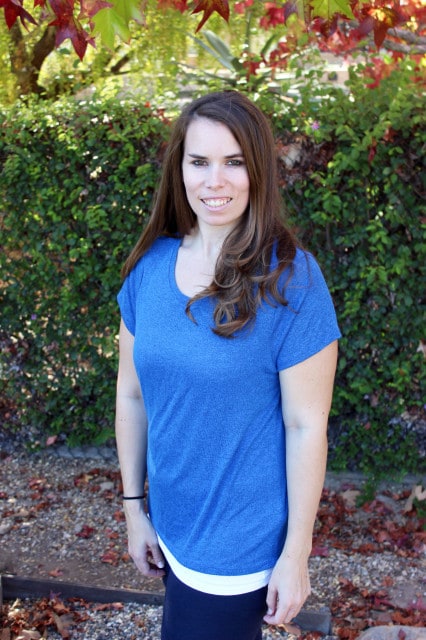 My stylist knows that I prefer long shirts that cover my booty, so she sent me this high low hem tee. A high-low hem is usually shorter in the front and longer in the back. This piece was $44. I liked the fabric on this piece too, but I decided not to keep it. It was a little sheer, so I would have to wear a tank top under it, plus I thought it was just a little too small for me.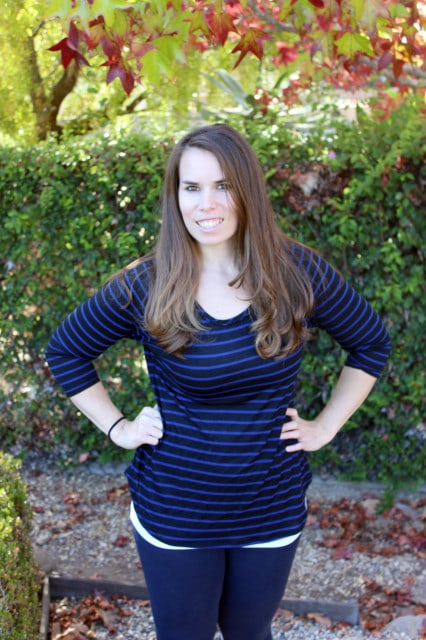 This 3/4 sleeve striped shirt was a definate keeper. It was also a slight high-low hem, but a little less drastic than the previous one. This shirt was $48, which was a little more than I would normally pay for something like this, but I just liked it a lot. My stylist knows how much I love stripes, so she has included plenty of options in my fixes. The problem is, I have a hard time deviating from them. I need to remember to change it up every now and again!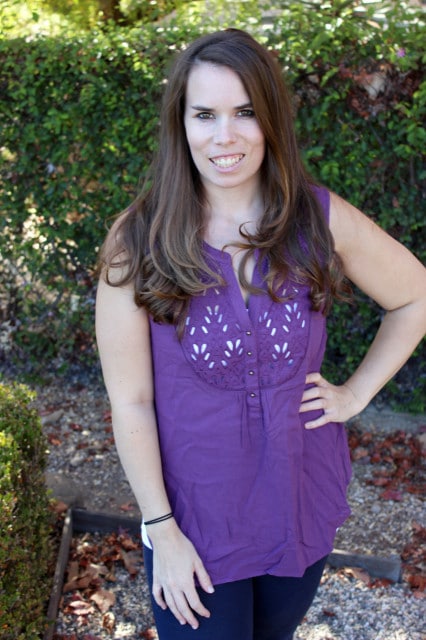 This v-neck tank top wasn't my favorite. The cut and fit of the tank top was great, and I loved the placket. I decided not to keep this shirt because it just didn't wow me. The cost was $68 which was also a little out of price range for something like this. However, I really liked the way this was dressed up in my style sheet with some dark jean shorts and a cute clutch.
The 5th item I got was a necklace, which I chose not to keep. This is my second fix and even though I didn't love every piece, I was happy that my stylist was able to nail the fits perfectly. I feel like each piece was picked out specifically for me. At the end of each fix, you get to rate each piece for price, fit, style and overall impression. It helps your stylist get to know you even better! Be sure to check out the
Stitch Fix
website for more information!
I hope you all have a wonderful and LONG weekend!
All opinions expressed in this post are my own. This post includes referrals links, which I get credit for if you sign up under my referral.