This post may contain affiliate sales links. Please see my full disclosure policy for details
As summer is winding down, I feel very fortunate to have had some amazing trips this summer. Between BlogHer Food in Austin, a wedding that I catered desserts for in Mammoth, my cousin's wedding in Minneapolis and our trip to Bass Lake, I feel like I hit almost every corner of the US. Sadly, I did not make it home to Vermont this summer, but anyone who wants to send me some MAC apples, please do so! I am reliving a little but of my summer vacation today.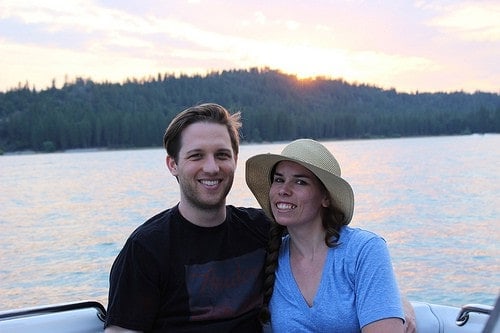 My boyfriend's family has been coming to Bass Lake for a number of years. I have been fortunate to join them the past two summers and I am already looking forward to next summer! Here is the view from the dock in the early morning and evening. We had a few days of hazy smoke that was blowing over from the wildfire near Mammoth Lakes.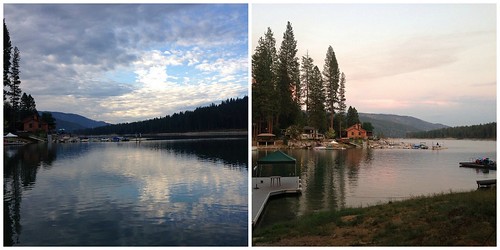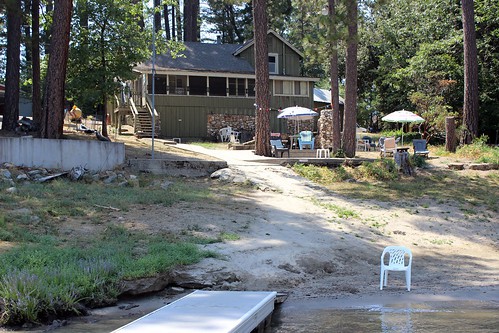 It's not often I get to take a week off from work, and truth be told, my vacation days are usually saved for winter! I can't help but love spending time at the lake. What's not to love? We take the boat to lunch or dinner (and sometimes out for dessert!), wake board all day, and I do what I do best, lay in the sun! Selfie coming up-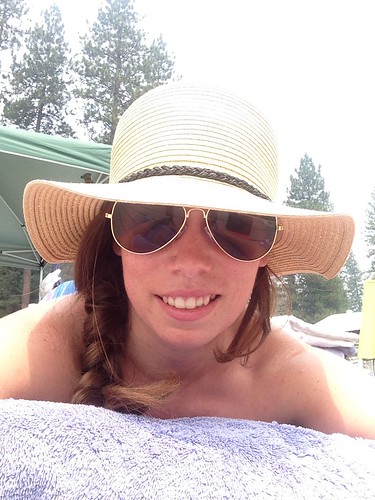 Camp food is amazing, but since we have an killer charcoal grill plus a full kitchen, we tend to eat better at the lake than we do at home! There is a little farmers market in town where I tasted the most amazing candid almonds in flavors such as Margarita, Maple Bacon and Apple Pie. It was like almonds after a food blogger's heart.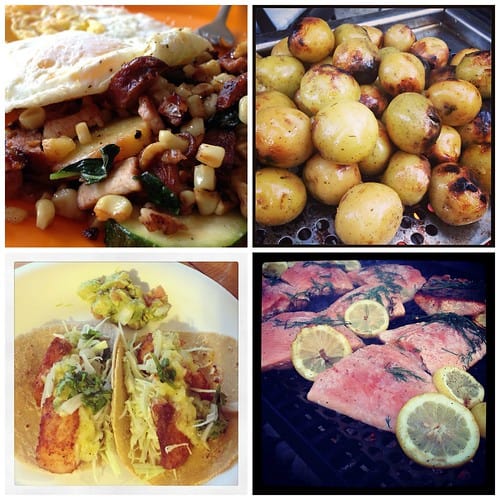 It was extra fun for me to be able to take my new Canon T3i out and about to shoot something other than cupcakes. I absolutely LOVE taking photos of sunsets; I think I get that from my mom. So I am sharing some below, but you can head over to my Flickr account if you want to see more.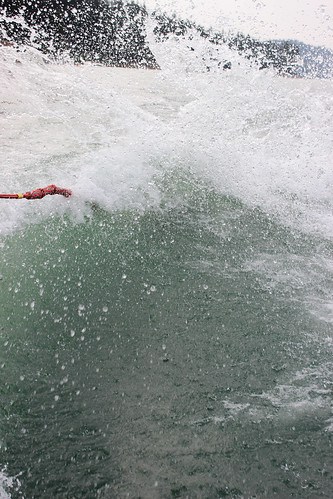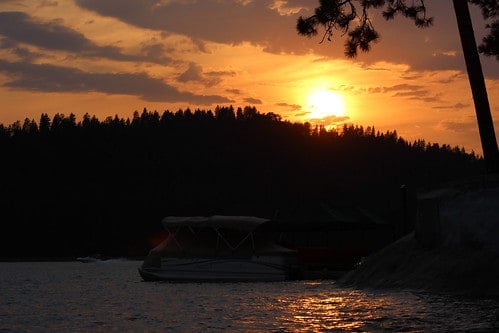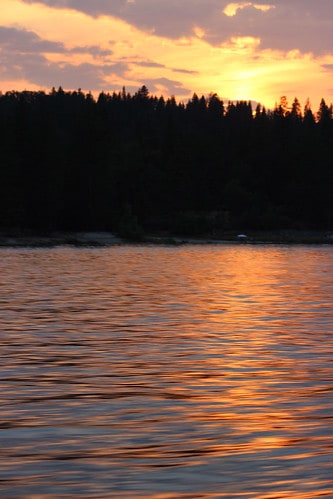 I hope this works- I have never put a video on here before! I loved the camera feature on my Canon T3i! Last summer, I learned to wake surf and this summer I am learning to "perfect" it, but I still have a long way to go. Basically, you have a shortened surf board under your feet, the boat pulls you up and you try to get a perfect wake from the board to carry you like a wave in the ocean. The object is to let go of the rope at some point and surf on the wake. My boyfriend is pretty good at it, but I am still learning!
[flickr video=http://www.flickr.com/photos/89367516@N02/9522250502/]
On the way there or back, we spend a night at Harris Ranch. This is a huge cattle farming and agricutlurle area in some random town off the I5- literally, there is nothing around for at least 20 miles. However, Harris Ranch is like an oasis in the midst of the stifling hot dessert. The pool is amazing, the restaurants (they have 3) are incredible and they even have a bakery where they bake fresh cookies all day long; the cookies are pretty darn good too.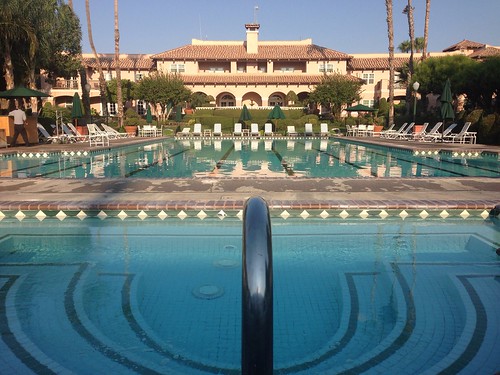 Tell me what you all did this summer? Any thing fun? Thanks for letting me relive my summer vacation one last time here. Have a great weekend! If you follow me on Instagram, I will be taking a mild cupcake tour in LA this weekend, as much sugar as I can handle and then its diet all the way till snowboard season.