This post may contain affiliate sales links. Please see my full disclosure policy for details
This Tiramisu Bread Pudding is baked with classic tiramisu flavors like strong espresso, coffee liquor and mascarpone mousse.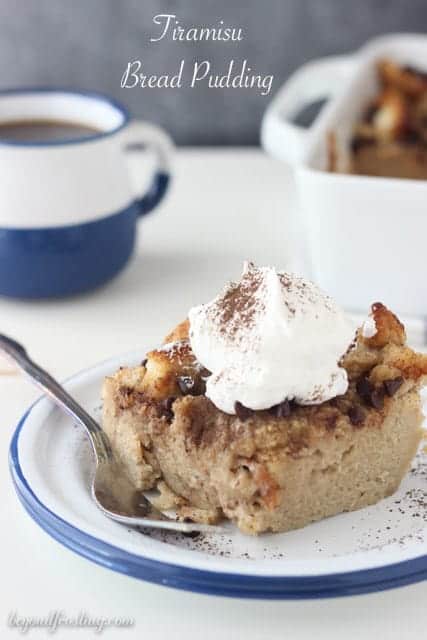 When I discover a "new" dessert, I tend to want to make a version of that recipe in ten different ways. For instance, I discovered poke cake and now I'm sure I have nearly a dozen poke cakes, I did the same thing with other various types of dessert on this blog. Lately, my attention has been focused on Tiramisu and banana pudding.
Today I am sharing this Tiramisu Bread Pudding over at Better Homes and Garden's blog Delish Dish. Not only is this the first Tiramisu dessert on my blog, but it's also my first bread pudding!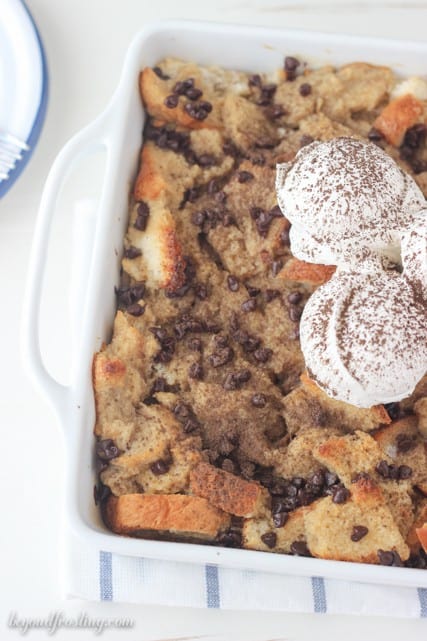 When it comes to ordering dessert, I have not always been a bread pudding fan. I don't think I really understood what it was. Instead I would opt for the typical cheesecake, brownie or slice of pie from the dessert menu. As soon as I actually tried my first bread pudding, I just kept thinking I had been missing out.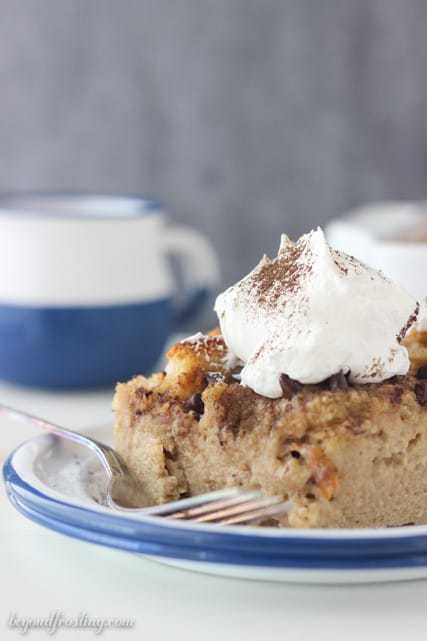 This Tiramisu Bread Pudding is baked with a mixture of eggs, milk and heavy cream, coffee grinds and sugar. I kicked it up a notch by adding a heavy serving of coffee liquor, otherwise known as Khalua. Doesn't it feel more fancy to say "liquor" though?
I pretty sure the primary reason I fell in love with Tiramisu is due to the mascarpone mousse (a.k.a. whipped cream with mascarpone cheese). As soon as I made my own homemade version, I was eating it by the spoonful. Since then, I have been playing around with variations by adding different flavors into the mousse.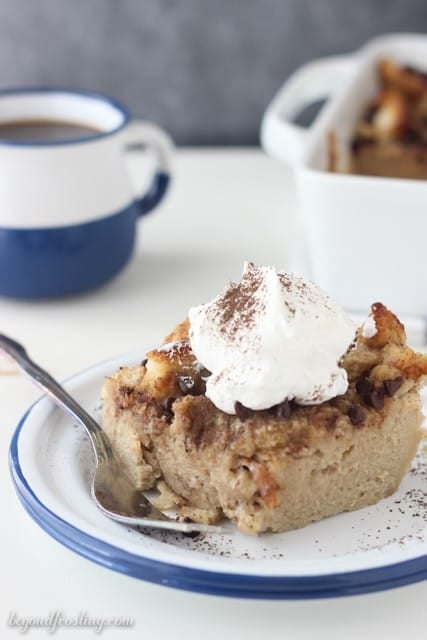 I know mascarpone isn't the cheapest ingredient, but it is TOTALLY worth it. I also had a really had time finding it in the grocery store at first. I knew it would be with all the fancy cheeses in the deli department, but I swear I walked around that display case half a dozen times before I spotted it. Hang in there, it's worth it.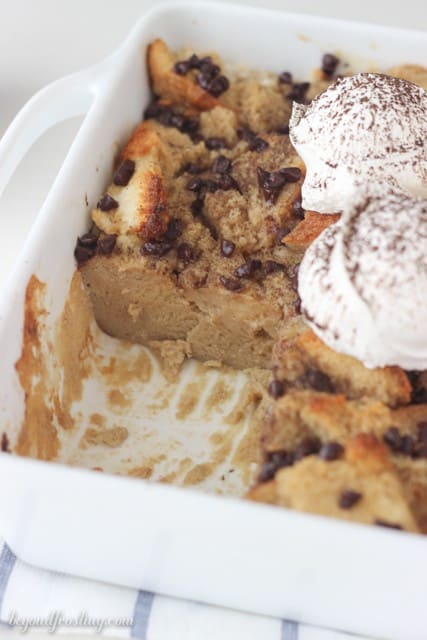 When it comes to finishing off a dessert, presentation is everything. I thought the top looked like it needed a little something, so I sprinkled it with chocolate chips before I threw it in the oven. Chocolate is always a good choice, which is why I also gave it a healthy dusting of cocoa powder.
You can check out my post at Delish Dish to read about my adaptions or you can skip right to the RECIPE for Tiramisu Bread Pudding.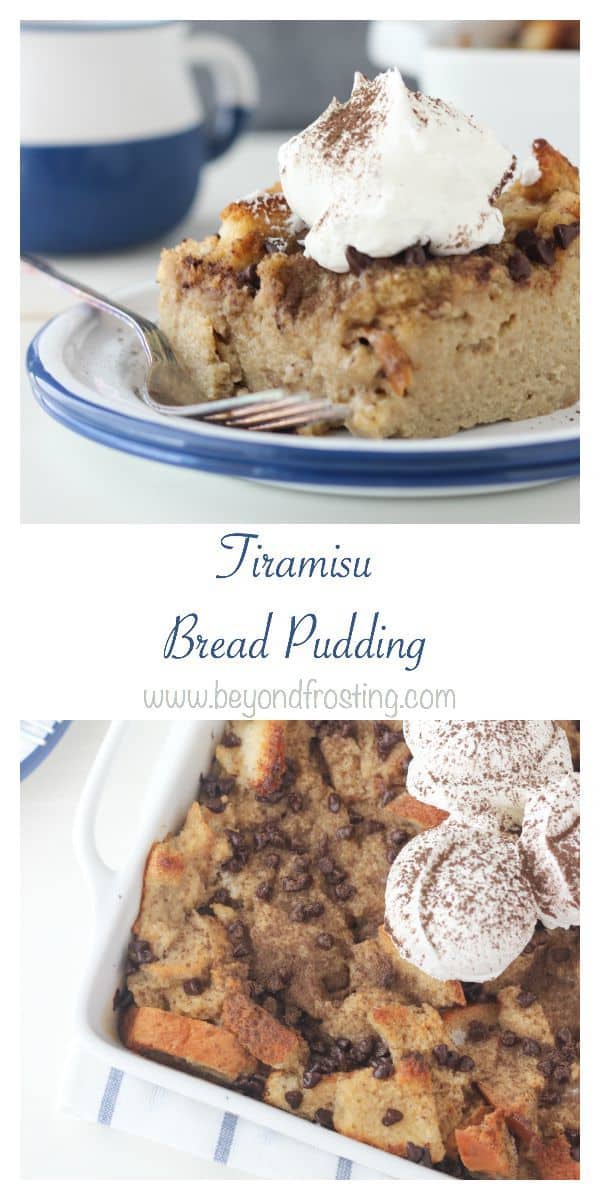 Awesome Tiramisu recipes from my friends:
Chocolate Chip Cookie Dough Tiramisu from Grandbaby cakes
Oatmeal Cream Pie Tiramisu from The Domestic Rebel
Oreo Brookie Tiramisu from Life Love and Sugar
Be sure to check out my other posts for Better Homes and Gardens