This post may contain affiliate sales links. Please see my full disclosure policy for details
This Vietnamese Coffee Milkshake is a strong brewed coffee milkshake with sweetened condensed milk inspired by Vietnamese style coffee.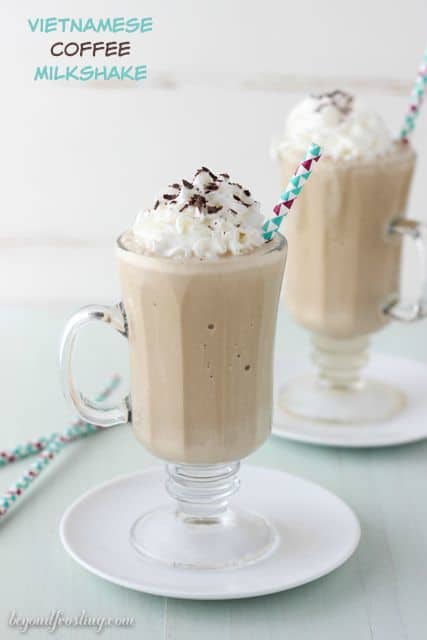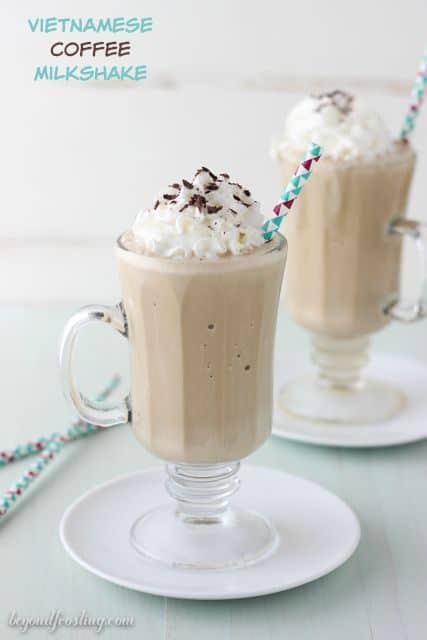 I love my coffee, like can't live without it kinda love. The thing is, I just need it to be iced; I cannot stand hot beverages (unless it's hot chocolate). While I was traveling in Vietnam, there was a big lack of Starbucks, and I know that makes me sound like an absolutely spoiled American. I am just vary particular about my coffee, which is really a large milk with two shots of espresso to be exact. While to my surprise, I fell in love with Vietnamese coffee. It was AH-mazing.
Vietnamese coffee is a dark roast that is slow-brewed in an individual glass and is layered with sweetened condensed milk. When you order coffee, you can pretty much enjoy it right away, but I am not gunna lie, waiting for the Vietnamese coffee to brew was a bit tortuous. It made every sip that much more worth it once it was ready to go!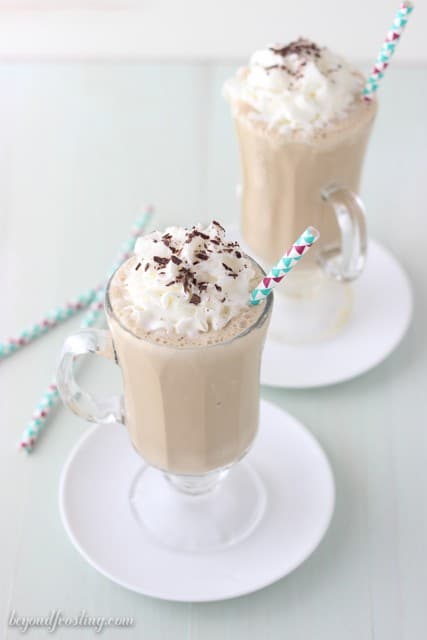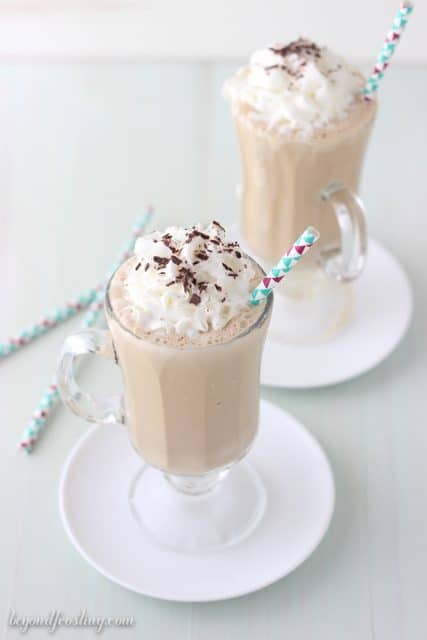 I was pretty close to bringing home a big bag of coffee, but then I remember that actually waiting for coffee to brew is not a part of my morning routine. I decided that I am better off making a Vietnamese Coffee Milkshake. For this milkshake, I prepared a strong brewed espresso, which is mixed with coffee ice cream and a touch of sweetened condensed milk.
Let me tell you that earlier this week, when I made this milkshake that it was a whopping 84° F in my house- yes inside my house. We live somewhat costal, so we don't have air conditioning. It was so hot in our house that even the chocolate chips were melting on my counter. I know, here I go again with my first world problems. Well this coffee milkshake was the perfect way to cool off, for like 5 minutes.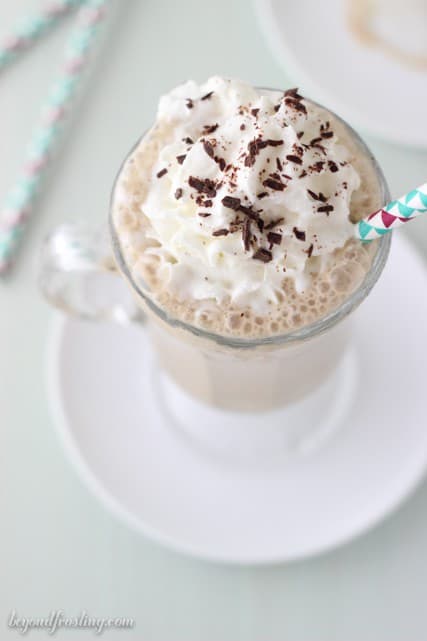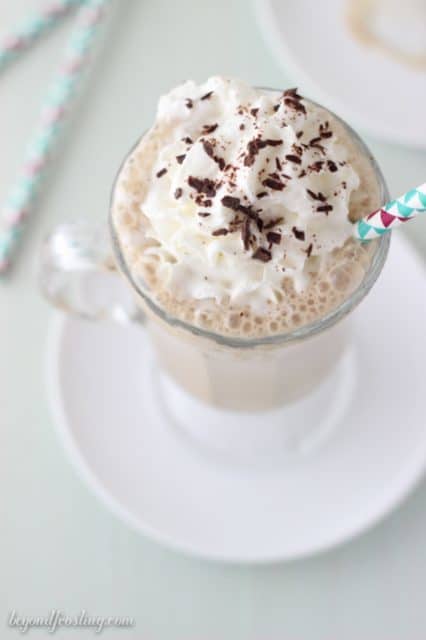 I always have ice coffee in the refrigerator, but for this recipe, I brewed a very strong cup of espresso with some espresso powder and boiling water. I microwaved the water and added a few teaspoons of espresso powder and stirred until it was dissolved. This must be refrigerated until it's cold, and if you need to speed it up, stick it in the freezer.
There is a little bit of milk in this milkshake, but the strong brewed coffee is the best part! I decided to use coffee ice cream instead of vanilla, it just adds to the coffee flavor. Lastly, I added a couple tablespoons of sweetened condensed milk, and it was so fantastic! I topped it off with some whipped cream and chocolate shavings. Coffee lovers will love this milkshake!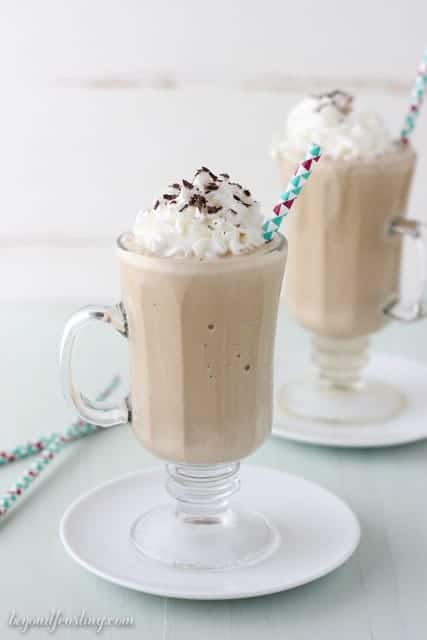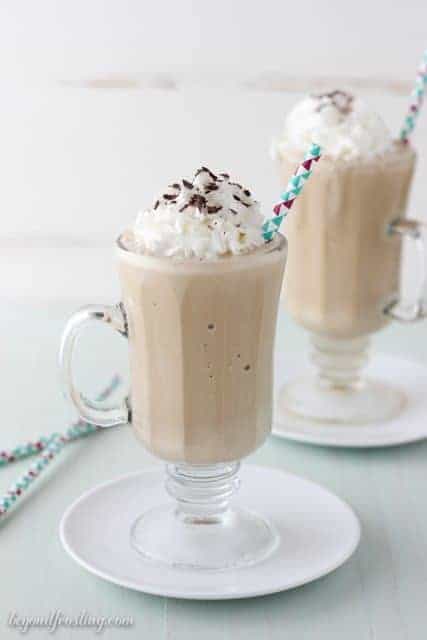 Keep up with all the happenings. Follow Beyond Frosting:
Facebook | Twitter | Pinterest | Instagram
Print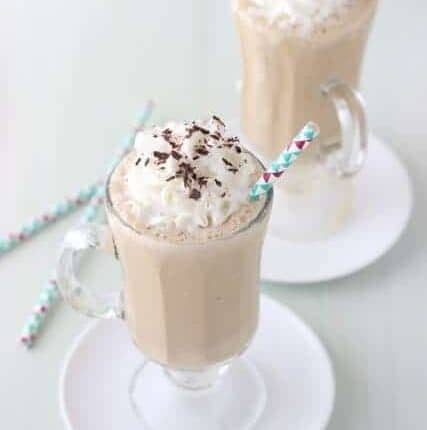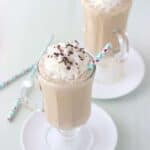 Vietnamese Coffee Milkshake
Ingredients
½

C Strong brewed espresso, chilled

½

C Milk

2 tbsp

Sweetened condensed milk
Half gallon coffee ice cream
Instructions
Prepare a strong brewed cup of espresso by combining boiling water with espresso and dissolve espresso. Chill in refrigerator or freezer until cold.
In a blender, combing chilled espresso, milk, sweetened condensed milk and coffee ice cream. Blend until smooth. Serve in a chilled glass.
Notes
If you can make this milkshake with real Vietnamese coffee, that would be even better!
Visit Beyond Frosting's profile on Pinterest.
Other recipes you might like: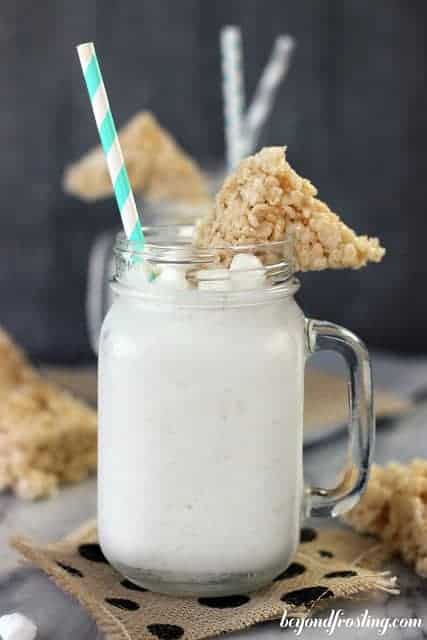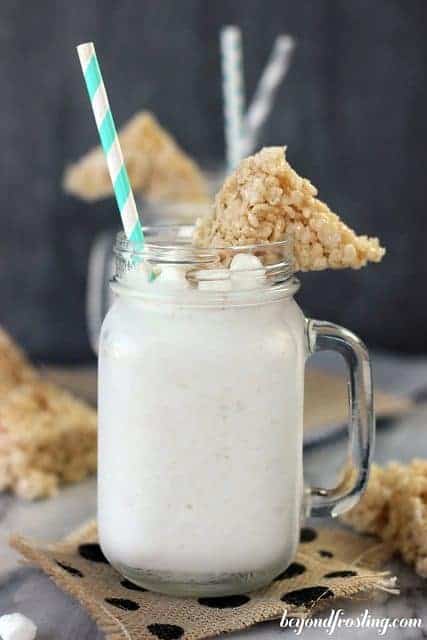 Bourbon Toasted S'mores Milkshake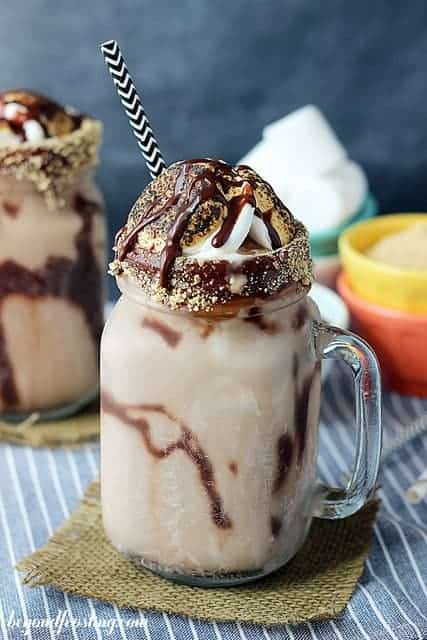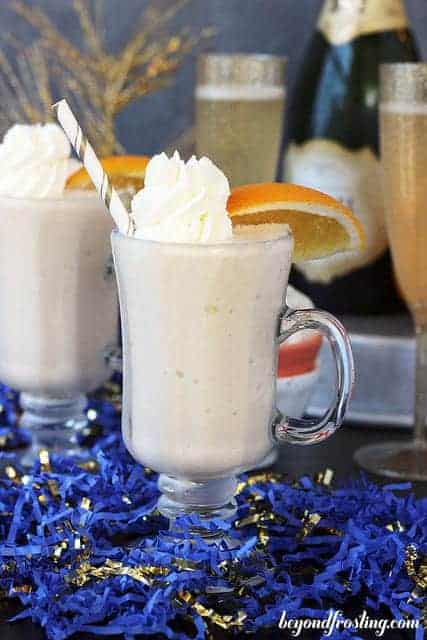 Pina Colada Cupcake Shake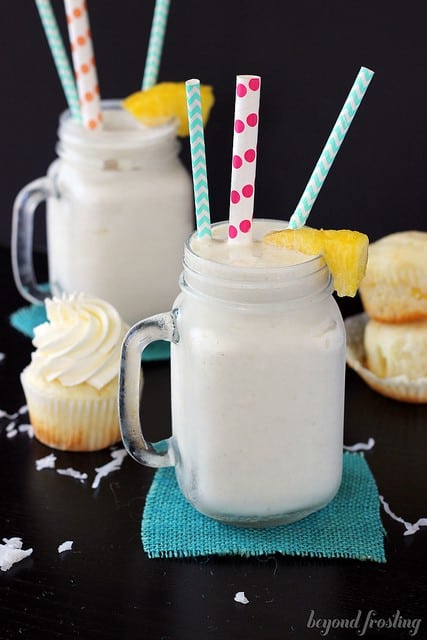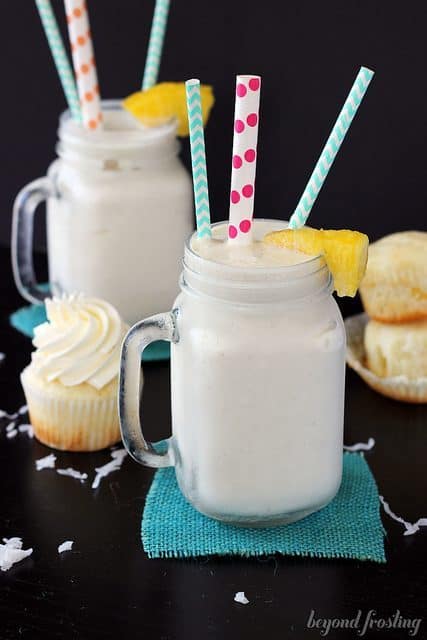 Recipes you might like from my friends!
Caramel Bourbon Milkshake from Grand-baby Cakes
Coffee Doughnut Milkshake from Heather's French Press
Iced Coffee Sodas from Crazy for Crust