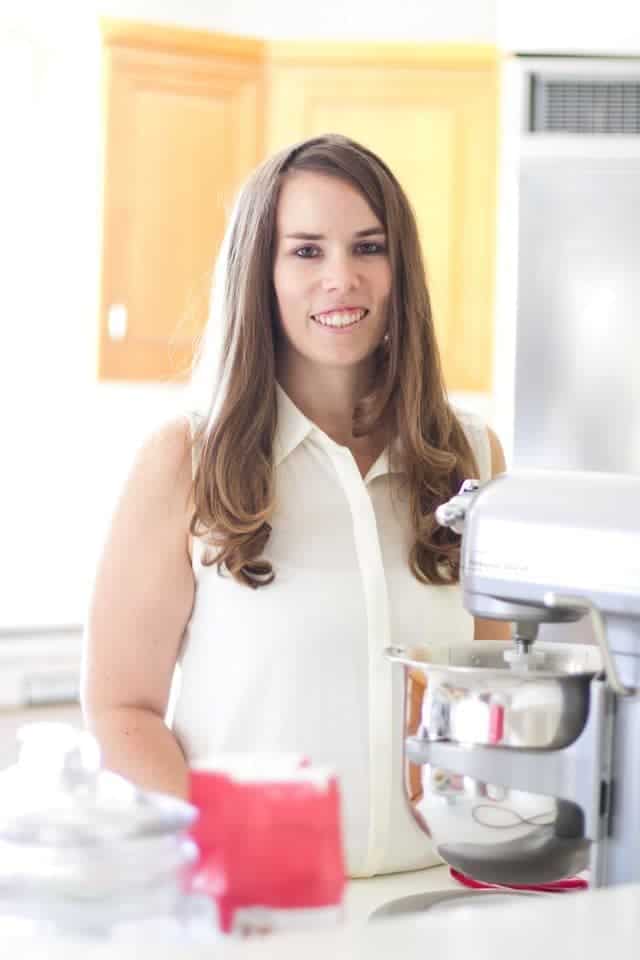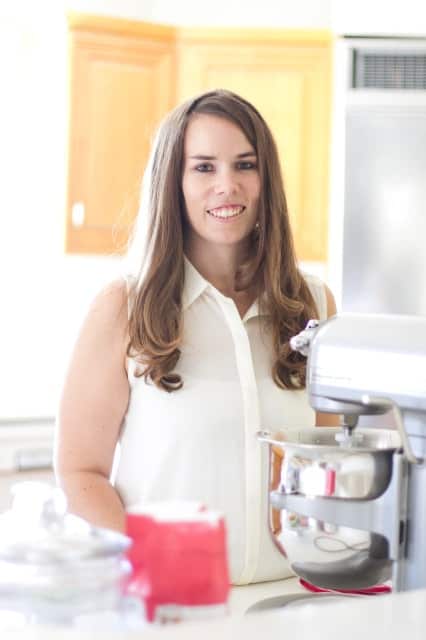 I am always looking from brands and other bloggers to partner with. If you are looking for someone to partner with, please email me at [email protected] for a Media Kit or other inquires.
Beyond Frosting's Cookbook: No-Bake Sweets and Treats released in Summer 2016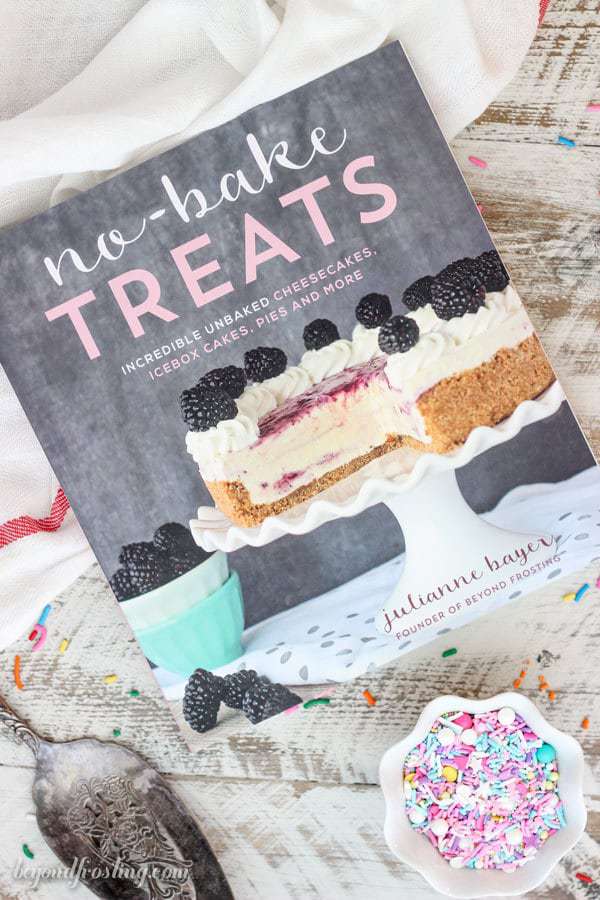 2014 Better Homes and Gardens Ultimate Baking Challenge Winner: Cranberry Orange Bundt Cake with a Champagne Glaze.
Find the recipe at Better Homes and Gardens
Read about my trip to the Ultimate Baking Challenge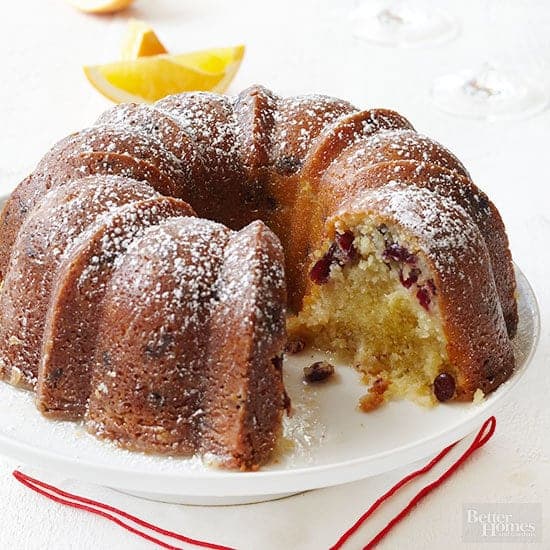 Publish work:
Strawberry Marshmallow Pie Women's World Magazine, March 2017
Lucky Leaf black forest poke featured in Fulton Sun (regional publication, October 2015)
Recipe feature in King Arthur Flour magazine, SIFT (November 2015)
Brand Acknowledgements
Recipe Development and Brand Ambassadorships:
Danish Creamery | Krusteaz | Wilton | JET-PUFFED | Oreo
Rodelle Vanilla | Lucky Leaf Pie Filling | ADA Mideast
Annie's Homegrown | Nuts.com | Pillsbury | Stevia in the RAW
King Arthur Flour | Brownie Brittle | Walkers Shortbread
Nature Ripe | Silk Almond Milk | Sahale Snacks Brand Ambassador
Dunkin Donuts | Arthritis Foundation |
Brand Sponsored trips: Iowa Corn Quest , King Arthur Flour, California Farm Water Coalition, Wilton Sweet Up Event, Sahale Experience , ADA Mideast
Product reviews: Ghirardelli, FoodSaver, Ninja Kitchen, OXO, Zulka Sugar, Heirloom Cookie Sheets,
Media Highlights
Cake Central Magazine, blogger feature
Monthly Contributor at Better Homes and Gardens Blog, Delish Dish.
Beyond Frosting featured on Flourish, the King Arthur Flour Blog
Monthly Contributing blogger at My Cooking Spot (2013), Chef-in-Training (2014), Chocolate Chocolate and More (2015-16).
Featured on Bestfoodfacts.org
Featured on Delish Dish of Better Home and Gardens. Second feature.
Featured on Cosmopolitan.com: Skinny Champagne Parfaits
Featured on The Kitchn: Hot Chocolate Whipped Cream
Featured on Huffington Post: Deep Fried Cookie Dough, Cookie Dough Stuffed Donut Holes
Featured on Parade Magazine: Butterfinger Ice Box Cake, Brownie Brittle Strawberry Lasagna, Oatmeal Cream Pie Ice Cream Cake
Featured on Buzzfeed: Butterfinger Ice Box Cake, Pumpkin Cream Pie Cookies, Pumpkin Spice Cookie Cake, Bourbon Apple Pie Ice Cream, Maple Bacon Donut Fries, White Chocolate Cookie Butter Filled Cupcakes, Pumpkin Spice S'mores Rice Krispie Treats , Pumpkin Pie Lasagna, Chocolate Chip Cookie Dough Stuffed Donuts, Donut Dessert Nachos, Circus Animal Fudge
Featured on Real Simple Magazine: Apple Pie Lasagna
Featured on She Knows: Butterfinger Lasagna
Digital round up contributor for Country Living: 15 Boozy Summer Desserts, Pie Inspired Desserts, 17 Pumpkin and Caramel Desserts. Additional features: (syndication with Redbook Mag, Woman's Day): Cake Batter Whipped CreamHot Chocolate Ice Box Cake, Biscoff Marshmallow Pie, No-Bake Peppermint Cheesecake, Mint Oreo Cheesecake Cupcakes , Circus Animal Cookie Dough Truffle Bars, Coconut Key Lime Monkey Bread , Cake Ball Stuffed Cookies
Featured in Heriloom Cookie Sheets Cookbook.
Sharing policy: The images and recipes found on this website are property of Beyond Frosting unless otherwise listed. If you would like to share my photos, please include a link back to my post. Please do not edit my photos without written permission. Please do not crop out any my watermark. If you would like to share a recipe on your site, Please do not re-post my entire recipe and/or instructions. Instead, I encourage you to share one of my photos with a link back to my site for the recipe. If you have adapted one of my recipes, I would also appreciate that you note the recipe is "inspired by" or "adapted by" and provide a link back to the original recipe. Sharing is caring, but please do so with respect to me and my work.
Advertising: I work through a private advertising agency. As such I am currently not accepting any further paid advertising opportunities.
Affiliate links: Throughout various posts on this blog, you will find affiliate links for sites such as Amazon or Stitch Fix. These affiliate links allow me to earn a small percentage off of purchases you make when you visit these websites through my post. the money I earn from affiliate links goes directly back into the operating funds for this blog.