This Salted Caramel Butterscotch Oatmeal Cookie Recipe will leave your mouth watering. The soft and chewy oatmeal cookies are swirled with salted caramel and loaded with butterscotch chips. I dare you to eat just one!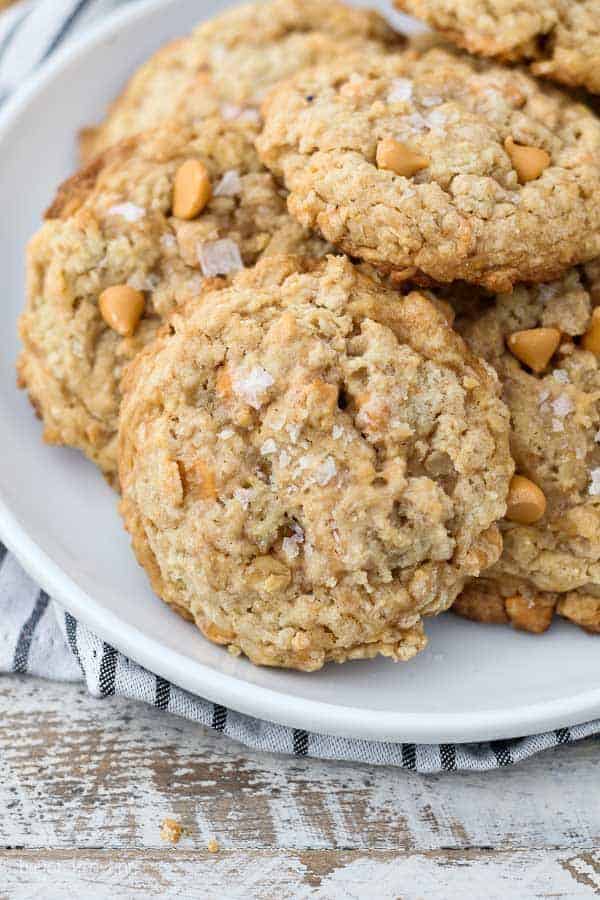 I've always had a soft spot in my heart for cookies but I simply have no will power around oatmeal cookies. Zero, none.
I have several variations of these salted caramel oatmeal cookies, including cashew white chocolate (also completely 100% irresistible).