These No-Bake Mini Apple Pie Cheesecake Jars are the perfect fall treat. Layers of buttery graham cracker crust, a no-bake brown sugar cheesecake, salted caramel sauce, stovetop apple pie filling and a cinnamon maple whipped cream on top. There's so many layer, you won't be able to fit them all in on one bite.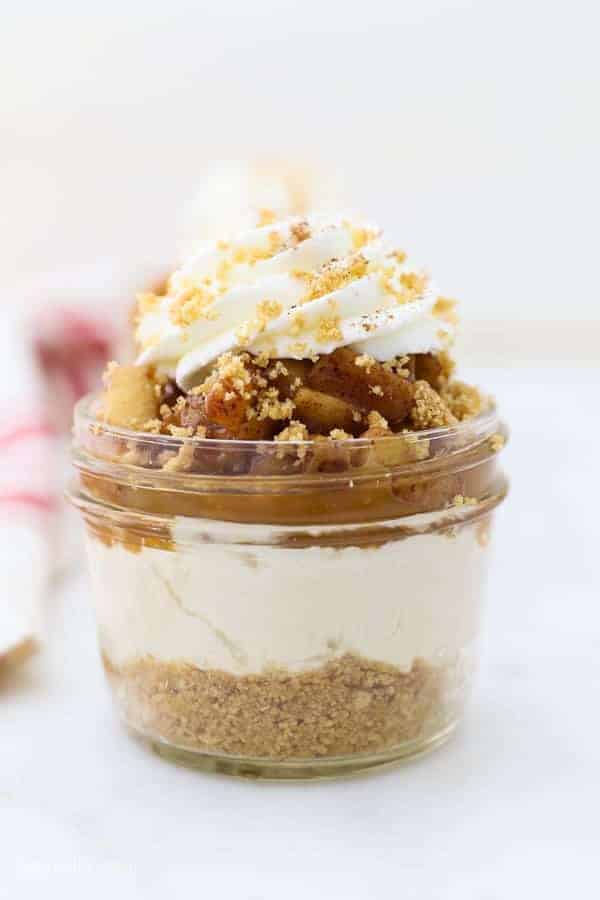 I am a firm believer that we don't have to wait until fall to enjoy apple pie or apple pie desserts. Especially if your dessert is no-bake!
Spiced cinnamon, maple syrup and freshly picked apples are just a few of my favorite things for fall.