This Oreo Frosting is incredibly silky, light and fluffy and tastes just like the filling of an Oreo cookie! It's perfect for cakes, chocolate cupcakes or vanilla cupcakes too!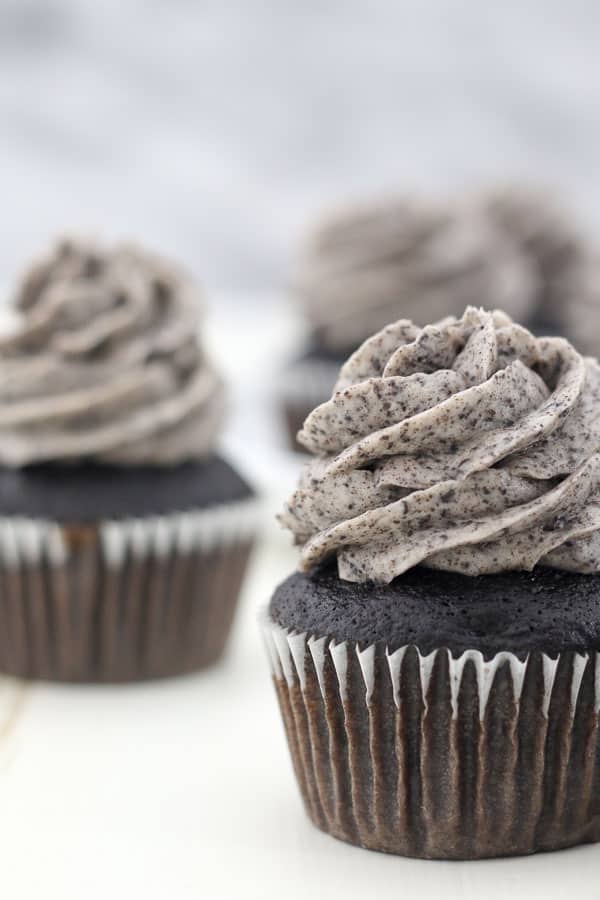 I realize you might be asking yourself why you need an actual recipe for Oreo frosting. You might think that all you need to do is add some crushed cookies to your vanilla frosting.
Sure, that's the general idea, BUT with a little finesse, your frosting will actually taste like the filling of an Oreo. Sounds good, right?
Oreo Frosting is a favorite in our household. We even chose this frosting for our wedding cake. And by we, I mean me, because I totally surprised my husband with it.