These OREO Cheesecake Hand Pies feature a flakey pie crust filled with a creamy OREO cookie filling topped with a chocolate ganache.
This post is sponsored by OREO. Even though I was compensated for my time, all opinions are my own.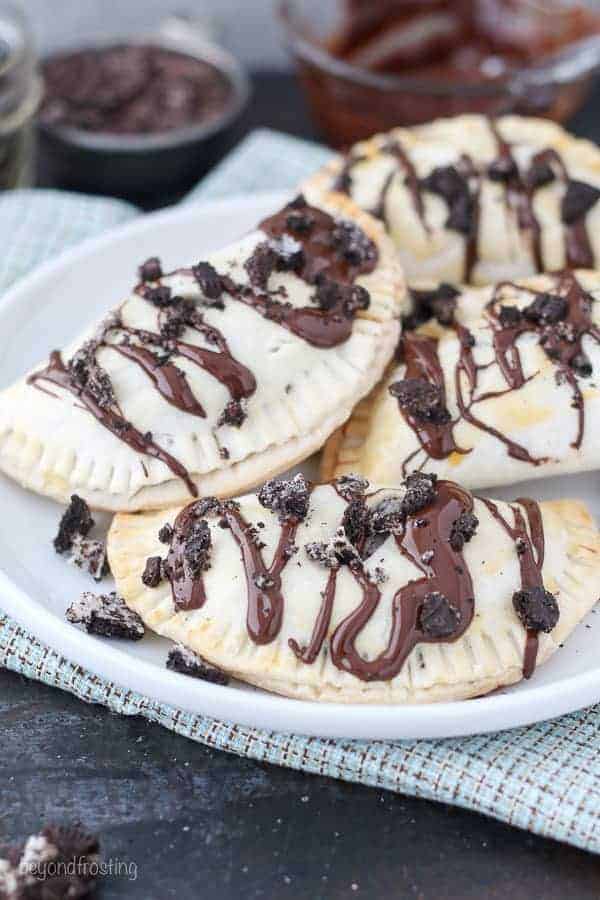 As you can imagine, a lot of sweets go through my household. My fiancé has the best restraint when it comes to eating dessert. It helps that he doesn't like at least 50% of the things I make, but still. His favorites include chocolate cake, chocolate chips cookies, rice cereal treats and OREO cookies. When I told him that I needed to come up with an idea for a recipe featuring OREO cookies, he was more than on-board for the task.
I loooove me some OREO cookies and they are probably one of the most used ingredients on my blog, so it's a challenge to find a new and unique recipe with OREO cookies.