This Chocolate Chip Cookie Lush Dessert has mouthwatering layers of cookies, cheesecake, pudding and whipped cream. It starts with a buttery, chocolate chip cookie on the bottom. It's layered with a brown sugar no-bake cheesecake, dark chocolate pudding and whipped cream on top.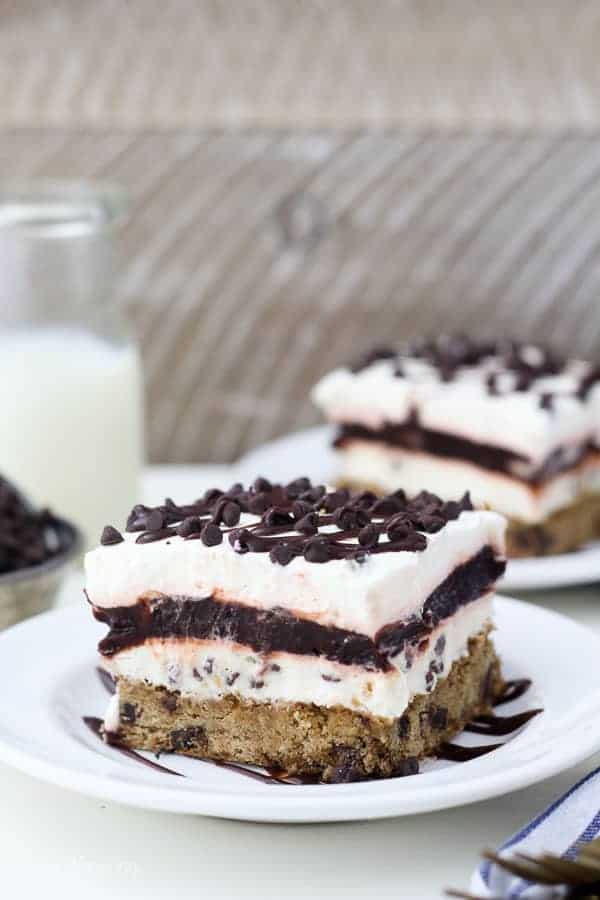 This post is sponsored by Krusteaz. All opinions are my own.
Can you really take your eyes off a dessert this beautiful? I mean just look at all those layers. How could you resist even one bite? You can't.