Fun and Festive Football-themed Sugar Cookie Cups for your next football party. This is a quick and easy game day dessert. This sugar cookie cup is filled with a green colored vanilla buttercream and topped with a football made with almonds and candy melts. Your super bowl party needs this dessert!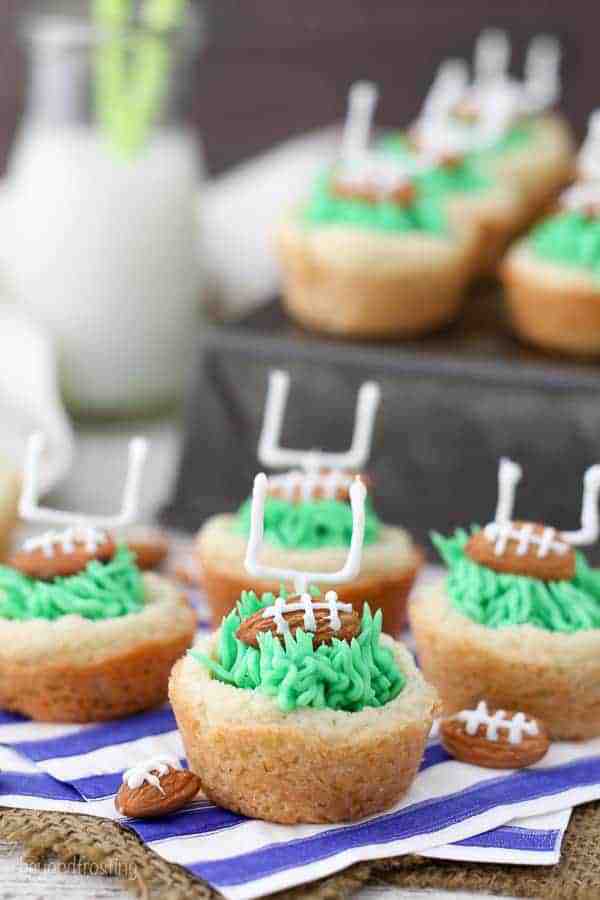 This post is sponsored by Krusteaz, even though I've been compensated, all opinions are my own.
I will be the first one to tell you that we are not the most sport-enthusiastic household, unless snowboarding can be part of that consideration. However, I love a good sports rivalry, playoff games and of course, championship games like the super bowl. For those occasions, I am that person who is shouting and jumping up and down in front of the TV while my fiancé stares at me with a confused look.