These are the EASIEST and BEST Chewy Chocolate Chips Cookies. These cookies is are little dense, crispy on the edges, and soft and chewy in the middle. It's flavored with brown sugar and vanilla, it's full of gooey chocolate chips and finished with a touch of flaky sea salt.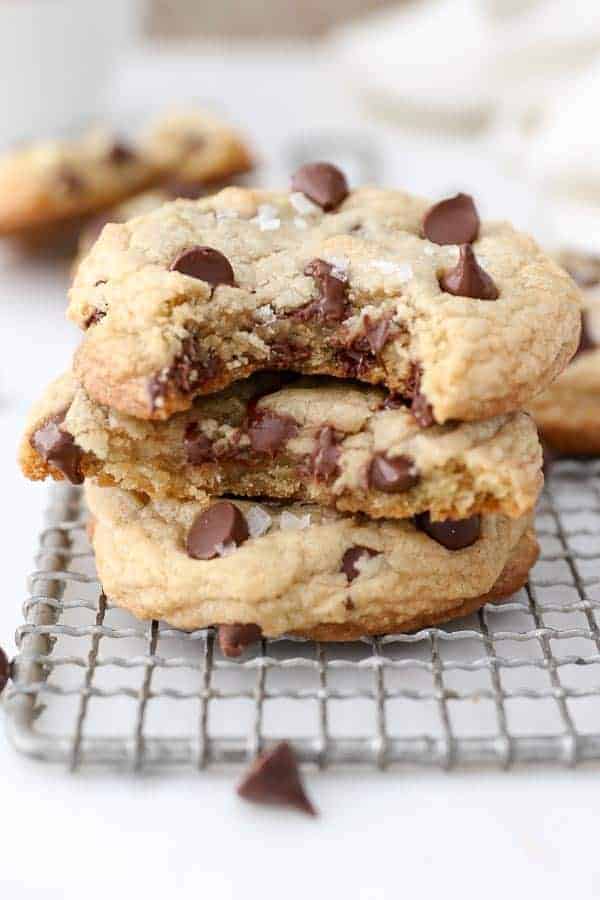 Everyone has a favorite chocolate chip cookie recipe, and it's usually the one your mom made. And no matter what, you can't seem to ever make them the same. I've been there. I have however, mastered my Grandmother's Sugar Cookie Recipe.
Well, I wanted my own chocolate chip cookie. One that I am claiming to the BEST SOFT AND CHEWY CHOCOLATE CHIP COOKIE RECIPE I've ever made!