Mascarpone Whipped Cream is a thick, more stable whipped cream made with mascarpone cheese, heavy cream and powdered sugar. Sweetened with vanilla or a citrus zest, this is the perfect topping for cupcakes, cakes and even tiramisu.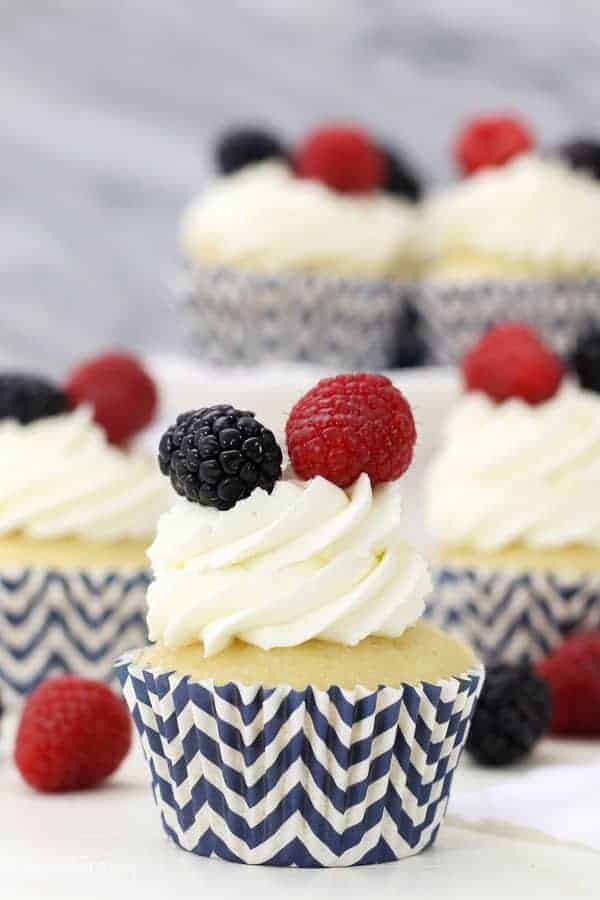 I can't remember the first time I made mascarpone whipped cream, I just remember that I instantly fell in love with it.
It's subtle flavor and creamy texture really bring to life the other flavors in your dessert because they don't over power the dessert. My favorite way to enjoy it is with berries.