This buttercream flower cake tutorial breaks down all the components of how to decorate a layer cake with buttercream flowers. It's actually a very easy cake decorating technique. These buttercream flowers are perfect for birthday cakes, easter cakes, spring cakes and more!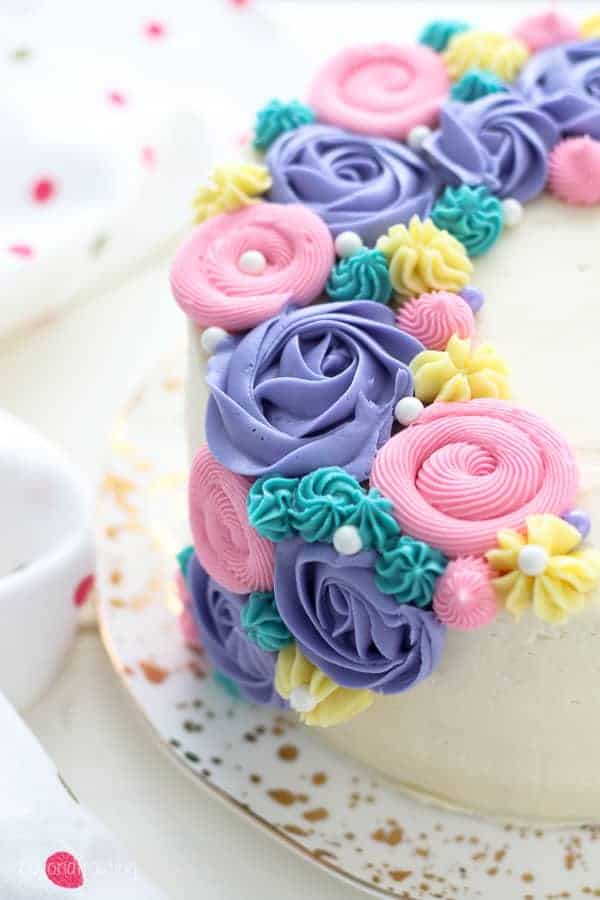 This post is sponsored by Wilton. I've received products from Wilton to make this recipe, but these are products I would buy on my own. All thoughts and opinions are my own.
I've never thought of myself as a cake decorator, in fact, I never even knew I could decorate a cake until I took the Wilton course about 6-7 years ago where I learned some basic techniques on how to decorate cupcakes and cakes.