This Chocolate Sour Cream Bundt Cake with chocolate cream cheese frosting is an easy chocolate bundt cake recipe. It's light, fluffy and super moist, it's one of the best homemade chocolate cakes I've made. It's a perfect for so many occasions: birthdays, showers, family get togethers or just your average Saturday night.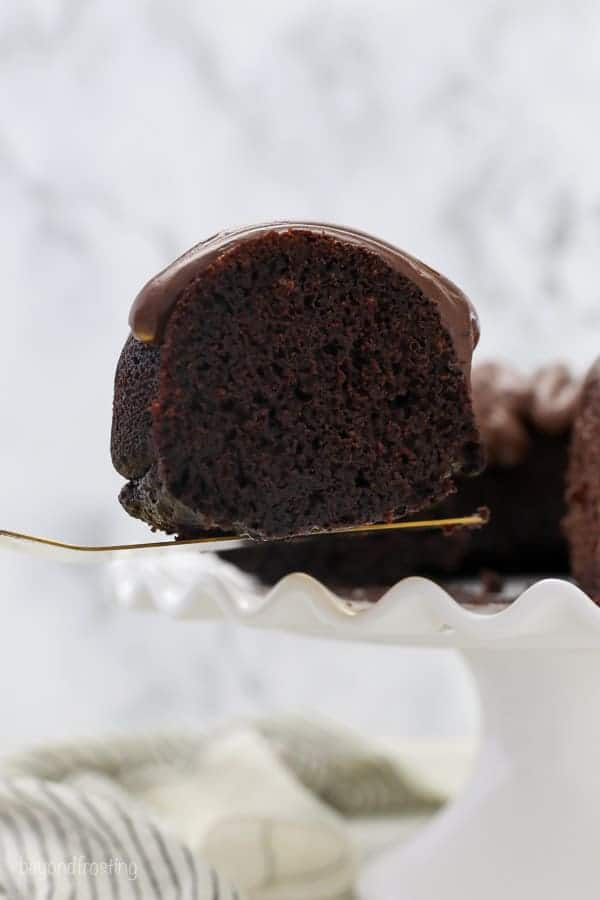 I am pretty sure I could eat this entire Chocolate Sour Cream Bundt Cake by myself, without a problem, and without guilt. Okay maybe soooome guilt- but you know what I mean.
This cake is SUPER light and fluffy with a delicate crumb. It stays moist for days and it's covered in a velvety chocolate cream cheese frosting that melts in your mouth.