These Blackberry Balsamic Chicken wraps are bursting with flavor. These wraps have slices of balsamic marinated chicken, a homemade roasted blackberry sauce, sliced avocado, fresh arugula and crumbled goat cheese. It's perfect for lunch on-the-go.
This post is sponsored by Oregon Berries, all thoughts are my own.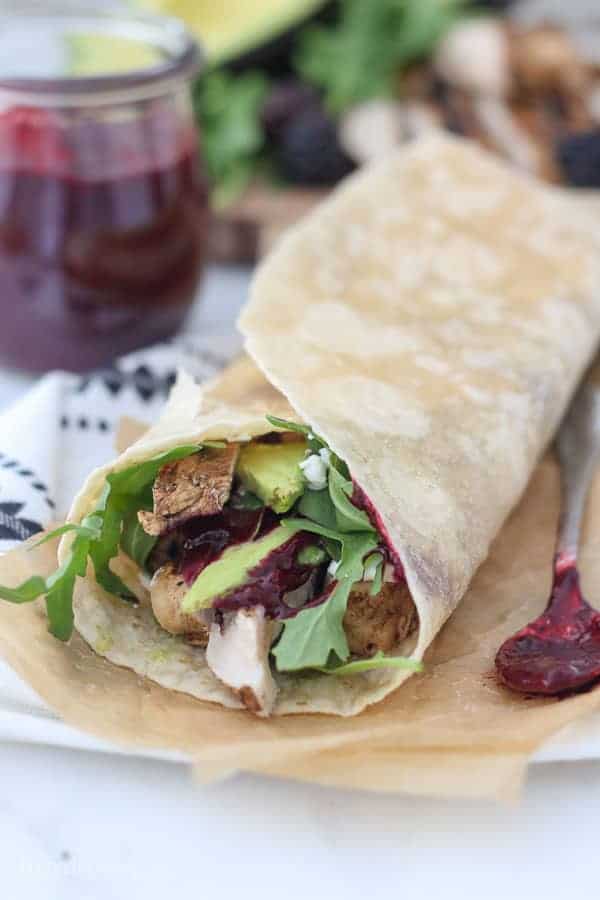 You know the feeling when you've been digging for new lunch recipes and finally discover something new, and delicious and you can hardly stop yourself from eating it every day? That doesn't just happen to me, right?
Well I recently made these Blackberry Balsamic Chicken Wraps and I was in awe of just how amazing all these flavors are when paired together. It was the perfect, easy lunch I've been looking for. The best part? Prep it all in advance so you can eat it all week long or take it on the go.