These Toffee Snickerdoodles are soft and chewy, covered in cinnamon sugar and loaded full of caramel flavored toffee.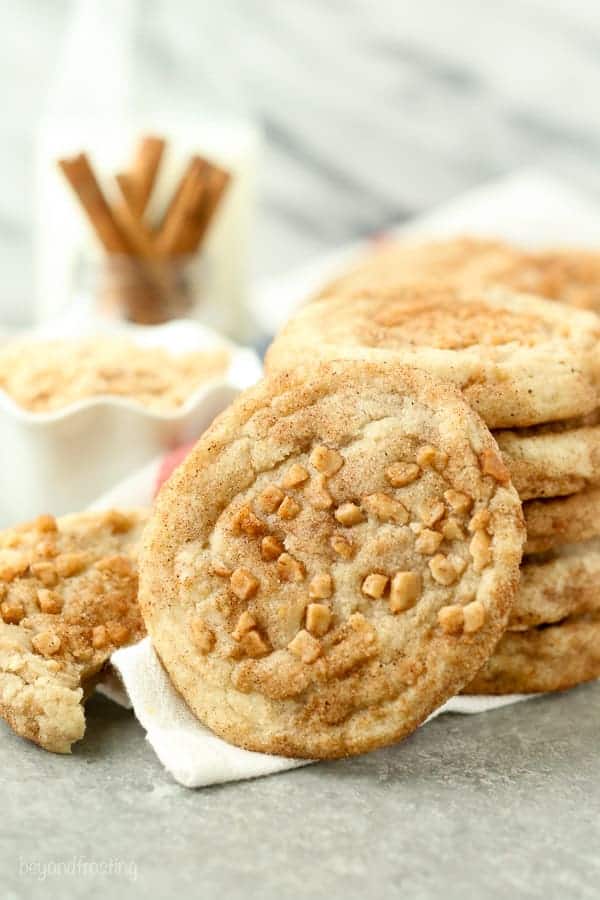 When you walk into a bakery, are you more likely to go for a cookie or a piece of cake? Maybe something completely different? I am all over the place, but I usually tend not to get cookies, because I find it is so hard to get really good cookies.
Unless of course it is a soft baked, buttery cookie perhaps chocolate chip or snickerdoodle. I just hate it when I get an overbaked crispy cookie, what a waste of calories!