This Banana Cake features a homemade banana cake covered in a sweet brown butter frosting with a touch of spiced rum, crunchy walnuts and salted caramel drizzle. Serve for brunch or dessert, this is a perfect cake for any occasion.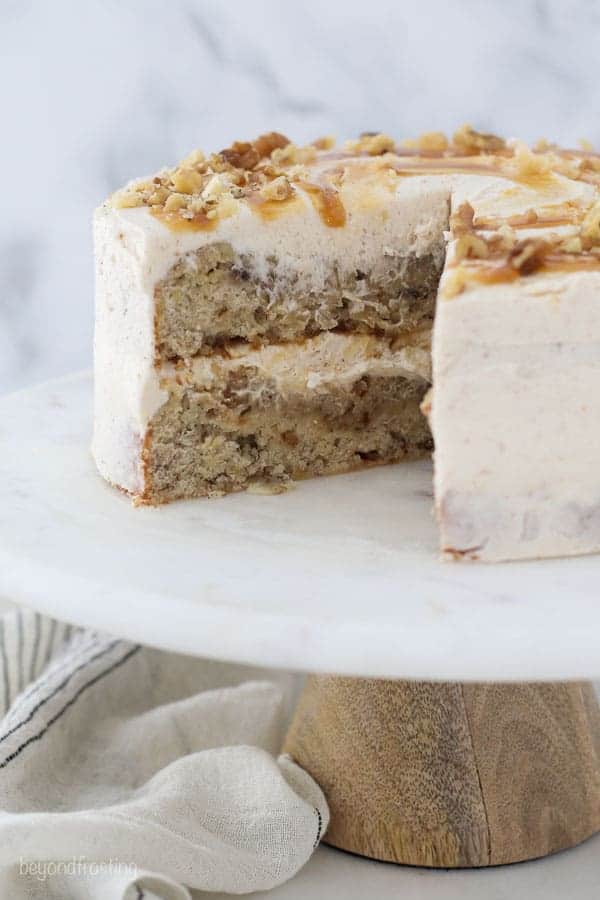 This was originally posted in 2015 and has been updated in 2020 with new photos, an updated recipe and instructions.
I made it a goal this year to share more cakes with you. I think cakes are a work of art and there are so many ways you can decorate a cake. While my style tends to be more rustic, I truly appreciate the nice, clean, buttoned up look and I am constantly working on that skill.