This Pumpkin Spice Latte Poke Cake is a simple pumpkin cake soaked in an espresso cream and topped with a cinnamon mocha whipped cream.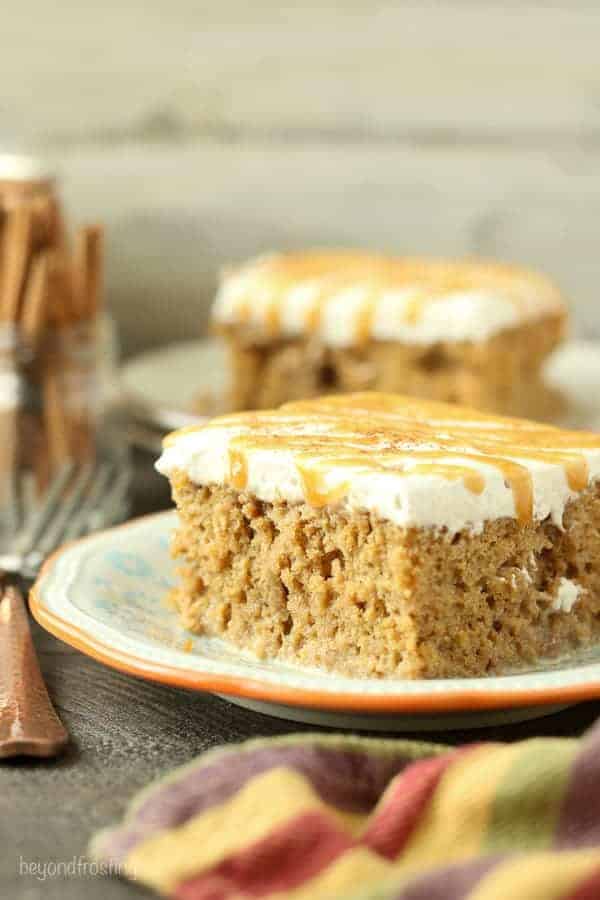 I'll be the first to admit that last year was the first time I ever had a pumpkin spice latte. I am addicted to my iced coffees, and pumpkin spice lattes didn't seem to fit. However, last winter was my first time back in cold weather (hello PNW!), and I felt myself craving a warm beverage.
While I didn't go FULL pumpkin spice latte because I can't handle that type of sweetness, I asked for 50% of the syrup which seemed to be the perfect balance for me. I suddenly caught myself dipping into the coffee shop regularly for this warm fall treat.