This No-Bake Chocolate Raspberry Cheesecake is a creamy dark chocolate no-bake cheesecake with a fresh raspberry swirl and chunks of raspberries.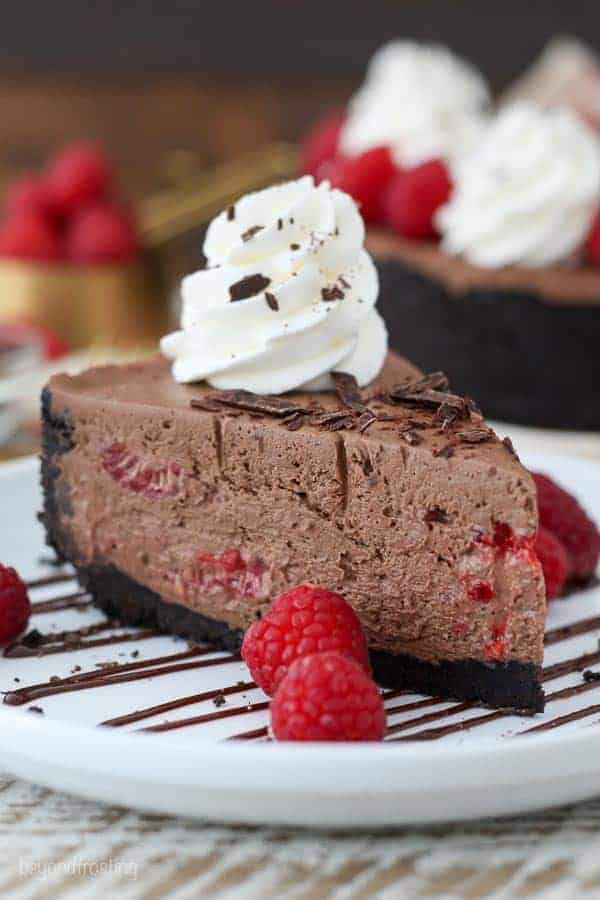 Errrrr my gosh you guys, this cheesecake, I can't even handle it. It's like I forgot how good my best ever no-bake chocolate cheesecake is because I fell in love all over again with his baby.
Last summer, I made a white chocolate raspberry swirl cheesecake and I didn't even give it a second thought when I decided I needed a chocolate version.