These from-scratch Cherry Funfetti Almond Cupcakes combine the sweet cherry flavor with the buttery almonds. It's such a fun way to change up your classic Funfetti cupcake.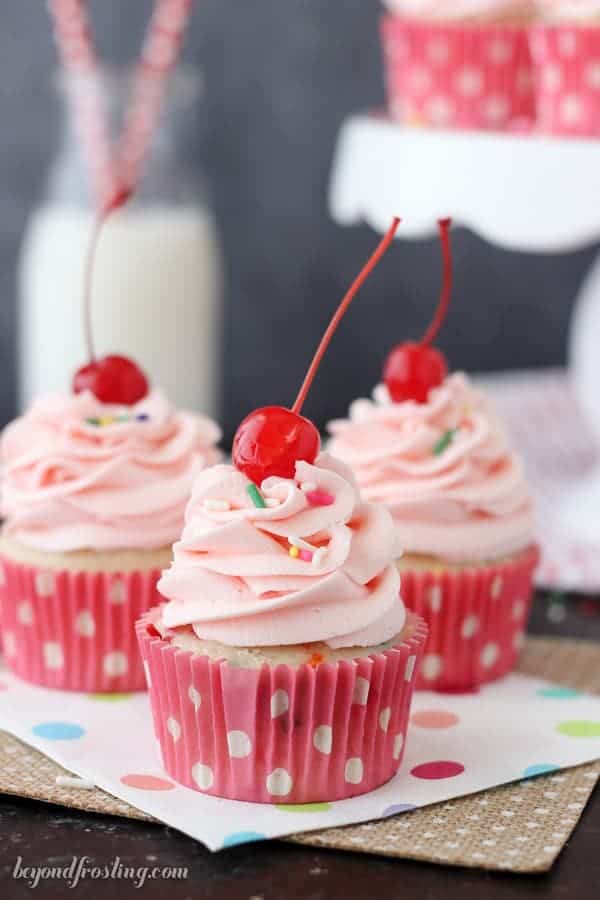 Have I mentioned how much I love sprinkles? I would put sprinkles in just about any dessert, BUT I happen to live with a human being who doesn't care too much for sprinkles. It's not like he would turn down a slice of chocolate cake if it has sprinkles on it, but he just doesn't prefer them. So that means these Cherry Funfetti Almond Cupcakes are all mine.
I have baked up these cupcakes over at the Better Homes and Gardens blog, Delish Dish. This recipe started as a Cherry-Almond Vanilla Cupcakes, but I've taken it upon myself to make a few adjustments. I consider this recipe funfetti-ed.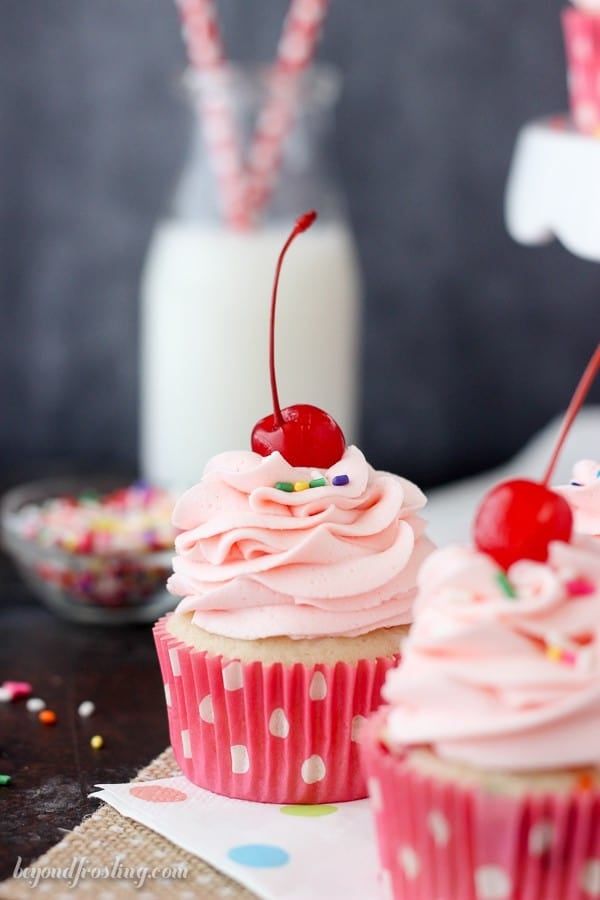 When it comes to baking from scratch, I love to try a variety of different recipes to find my favorite. What I love about this cupcake is the combination of the vanilla and almond extract and the rich buttermilk tones. I've made a few adjustments to the original recipe, but you'll have to read more about it over at Delish Dish, see the Cherry Funfetti Almond Cupcakes post!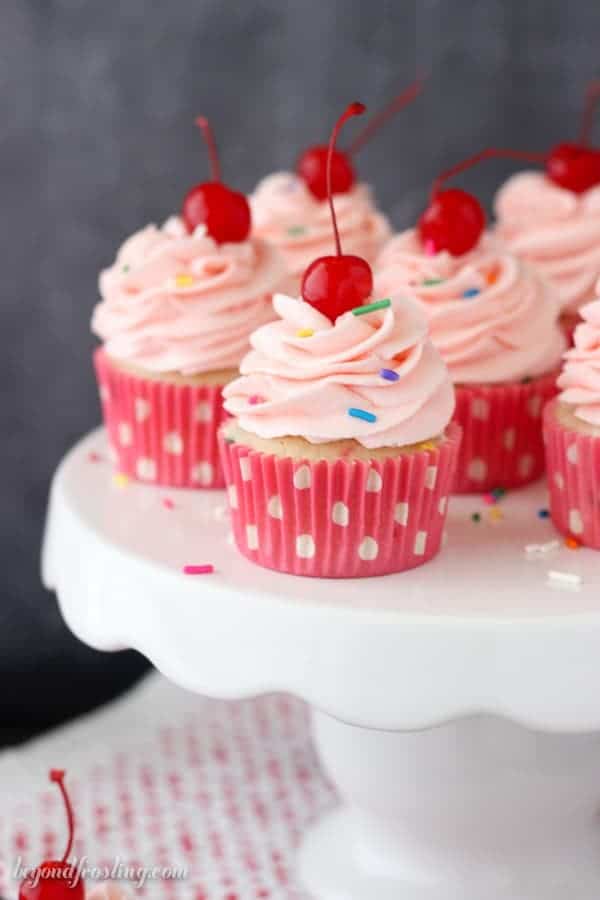 I think you guys also know I am a converted frosting lover. When I was growing up, I couldn't care less about the frosting, and usually shoved it to the side of my plate. Then I learned to make my own frosting, and it changed my world! Every now and again it's nice to discover new frosting recipes. The cherry frosting on these cupcake uses a bit of the juice from the maraschino cherries for the flavor. It's a great compliment for the almond cupcake.
If you don't like to use almond extract, don't worry, just replace the almond extract with the vanilla extract.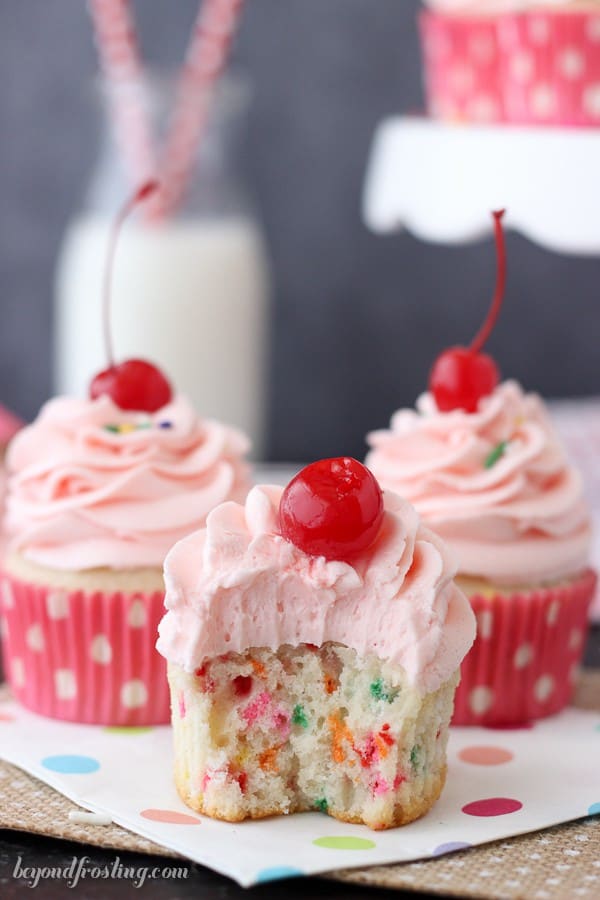 See this post at Delish Dish
See the original recipe at Better Homes and Gardens.
Keep up with all the happenings. Follow Beyond Frosting:
Facebook | Twitter | Pinterest | Instagram | Bloglovin | Google+
If you love no-bake recipes, be sure to check out my cookbook, No-Bake Treats!
Don't miss a thing, subscribe to get recipes delivered to your inbox!