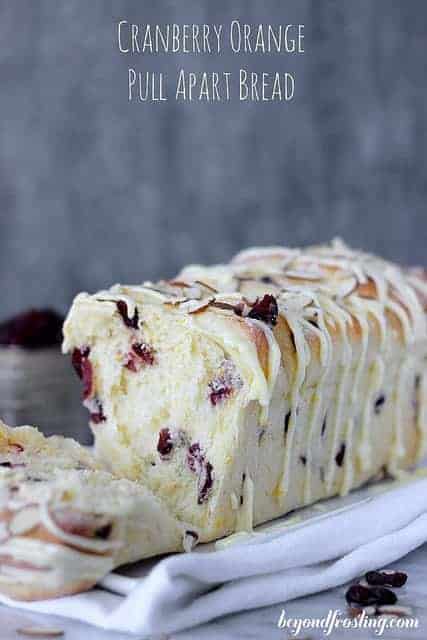 Today is such an exciting day for me! I have the opportunity to participate in the Better Home and Gardens Ultimate Baking Challenge. It is a "sweet sixteen" style match up. There are four categories: cinnamon, fruit, peppermint and chocolate. My category is fruit. Here is the catch though, voting is only open for one day! So I need your help! I truly appreciate the support guys, so thank you for taking the time to vote!
Please head over to Better Homes and Gardens and vote for me, then tell your friends (wink wink). It is super easy to vote, just click on my recipe! A lot of amazing bloggers are participating in this, so be sure to follow along as it gets narrowed down to the final four! I am excited to be among the talent that has been chosen and I wish everyone could win.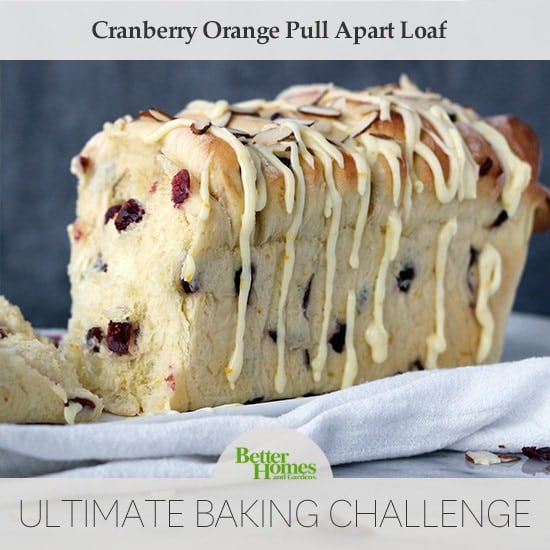 Let me tell you a little bit about his recipe. This recipe is adapted from Better Homes and Gardens and it is also my first homemade sweet bread recipe. You can find the recipe HERE. It is crazy delicious. I infused the sweet bread with orange zest and then I kneaded dry cranberries into it. I topped this bread with sliced almonds and an orange cream cheese glaze.
This bread has two different rising periods. First, it needs to rise before kneading, then it needs to rise once again before baking. It is not necessarily a quick recipe, but it is well worth the wait. The satisfaction of a homemade bread is indescribable. Pulling pieces off the bread loaf makes me less guilty, AND I don't need a knife!
The original bread recipe calls for the squares to be baked in 9″x13" dish, but I chose to make this in a loaf pan. In order to do so, I rolled the dough into a large square, then use a pizza cutter or bench knife to cut the dough into smaller squares. Your pan should be well greased and floured. I also put a piece of parchment paper in the pan which helped me easily lift out the bread. You should pack these into the bread pan stacked upon on another. You don't need to pack them in too tight because when the dough rises again, it will expand.
When baking this recipe, I covered it with tin foil as soon as the top started to brown. I wanted to prevent the top from over baking. I had my baking sheet in the lower middle portion of my oven.
I would really love your support to get past the first round!
You can also find the recipe here!