This post may contain affiliate sales links. Please see my full disclosure policy for details
You can't go wrong with this No-Bake Gingersnap Icebox Cake. Layers of gingersnap cookies and a molasses mousse. This dessert is topped off with plenty of caramel, hot fudge and pecans.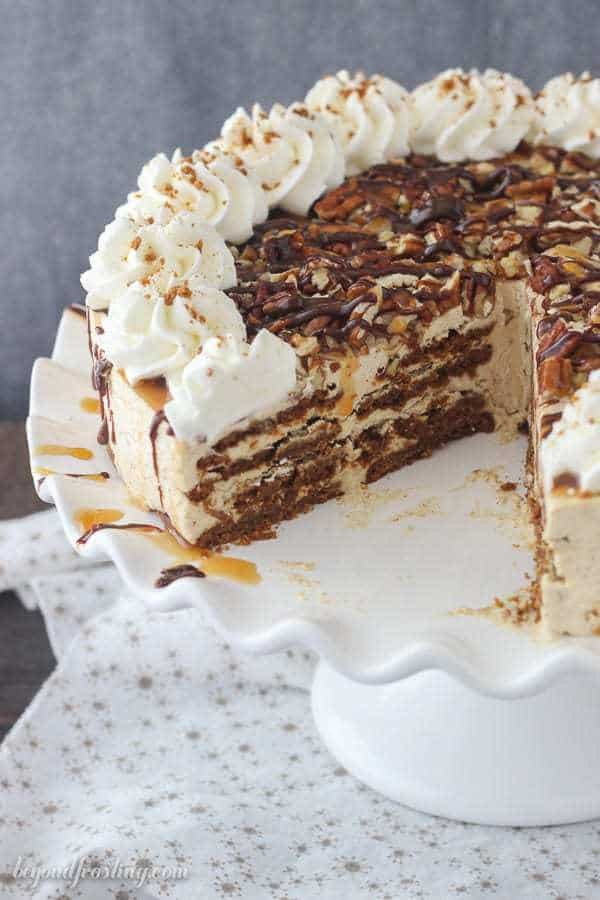 Gingersnaps don't get nearly as much credit as say peppermint or eggnog around this time of year. So we're bringing it to the center stage for this No-Bake Turtle Gingersnap Icebox Cake. Here you have layers of gingersnap cookies with a creamy molasses mousse. It's all topped off with plenty of caramel, pecans and hot fudge.
This very special recipe is from my cookbook No-Bake Treats and I am so thankful to be sharing a recipe from my cookbook with you today! My cookbook is packed full of 80 recipes, and not a single one of them requires you to turn on your oven. The chapters include: cheesecake, icebox cakes, tarts and pies, ice cream, parfaits and more. Some of my favorites include the Banana Pudding Cheesecake, the Blackberry White Chocolate Truffle and the Hot Mess Snickers Nutella pie.
Head over to see this Gingersnap Turtle Icebox Cake at Food Fanatic.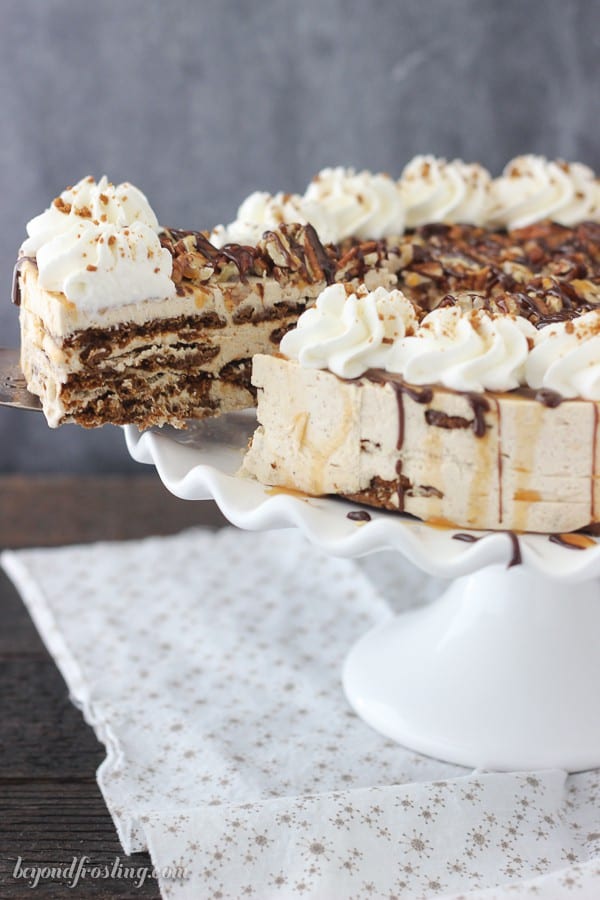 I know when you typically think about food for the holiday, you immediately think about baked goods: cookies, pies and homemade candy. But I am here to tell you that my holidays are all about the no-bake desserts. These desserts are often make- ahead so you don't have to worry about stressing out it later.
This icebox cake couldn't be easier. The filling is a whipped molasses mousse. First you beat the softened cream cheese, then you add the molasses and other spices and then you'll slowly add the heavy whipping cream. As you continue to beat this, the mousse will thicken to the point that it is spreadable.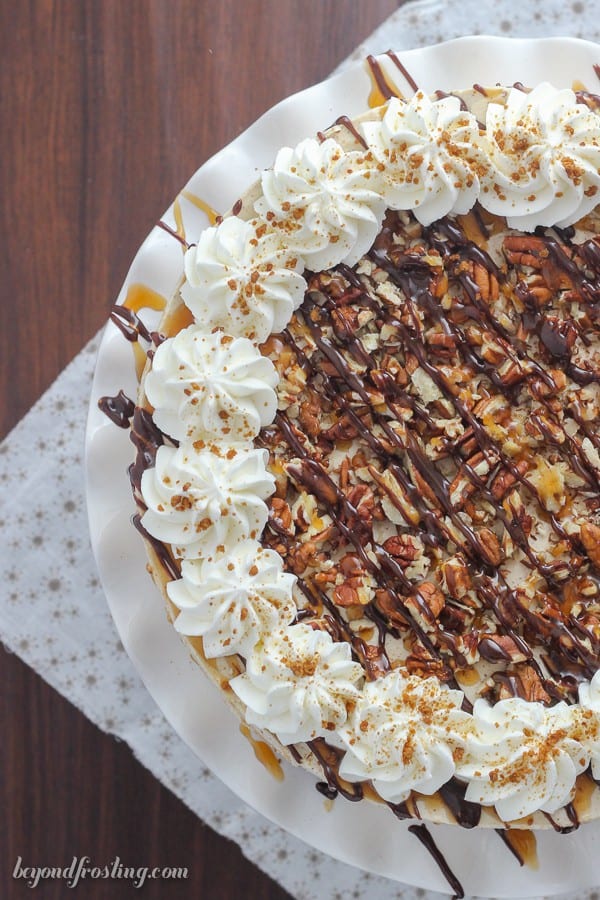 For this recipe I used my trusted springform pan so that I could peel away the edges. The first layer is gingersnaps, followed by a layer of the molasses mousse, repeat, repeat and top with the last layer of mousse. I prefer to freeze this dessert, but I do let it sit out for about 15-20 minutes before slicing, just so it isn't as frozen. However, you could keep this dessert in the refrigerator instead. The cookies would soften to be more cake-like. While they do soften in the freezer, they still remain slightly crunchy.
You'll definitely impress your friends with this No-Bake Gingersnap Turtle Icebox Cake. You don't even have to tell them how easy is it!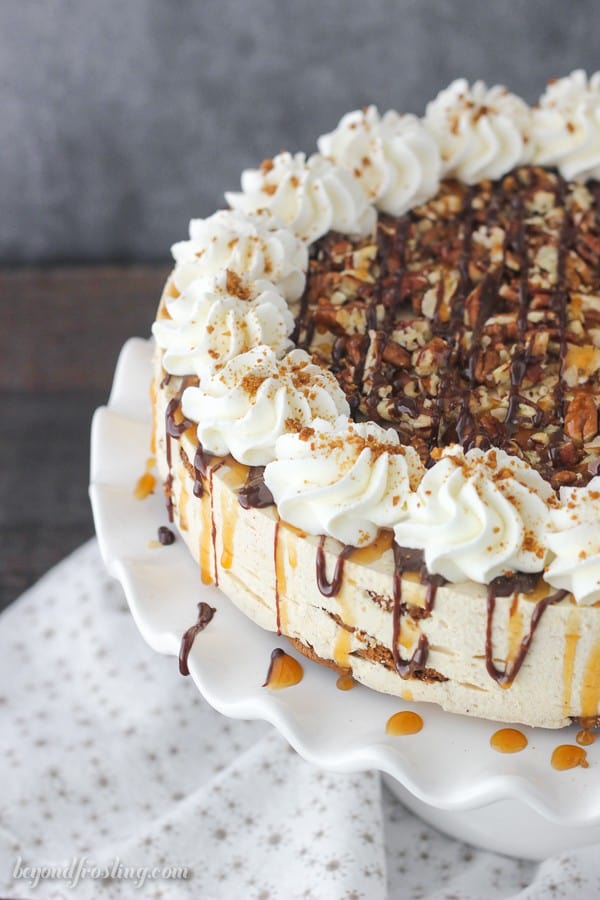 Don't miss your chance to win a copy of my cookbook! Head over to see this Gingersnap Turtle Icebox Cake Food Fanatic to enter.
Follow Beyond Frosting:
Facebook | Twitter | Pinterest | Instagram
If you love no-bake recipes, be sure to check out my cookbook, No-Bake Treats!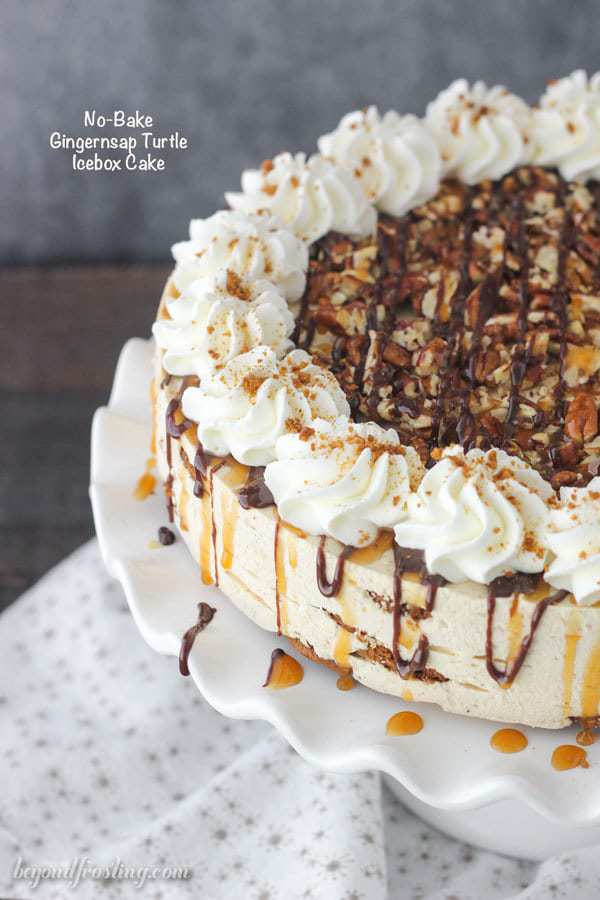 More recipes from No-Bake Treats: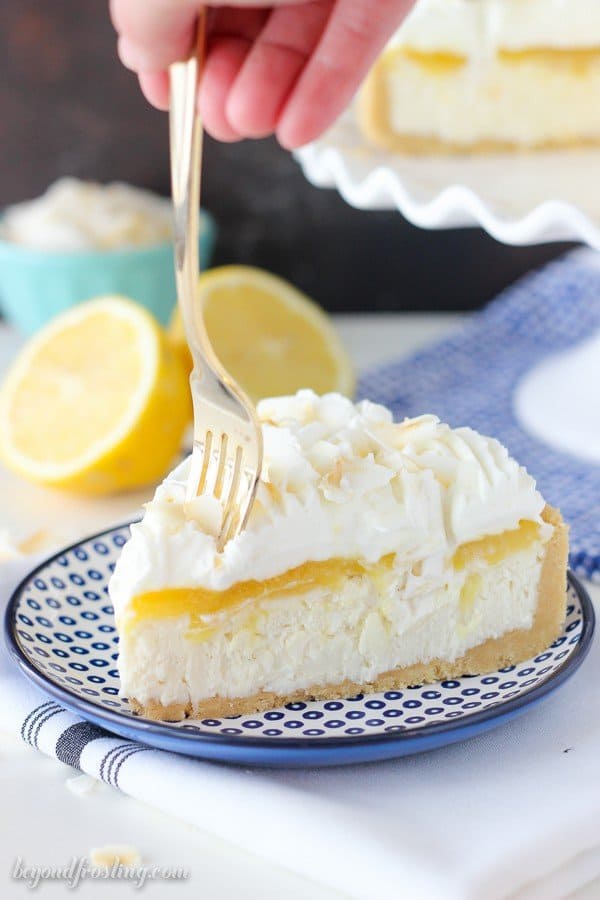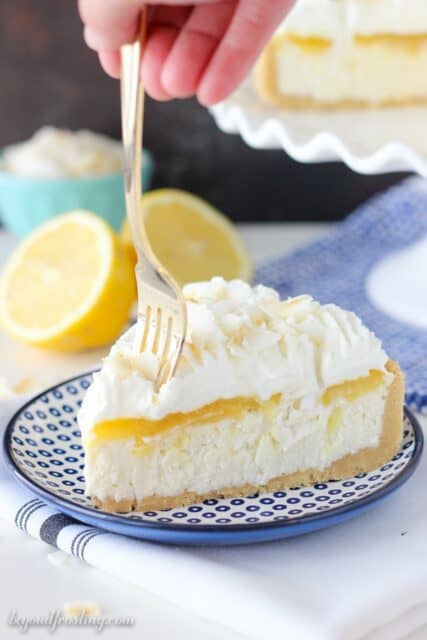 Bourbon Butterscotch Pudding Cake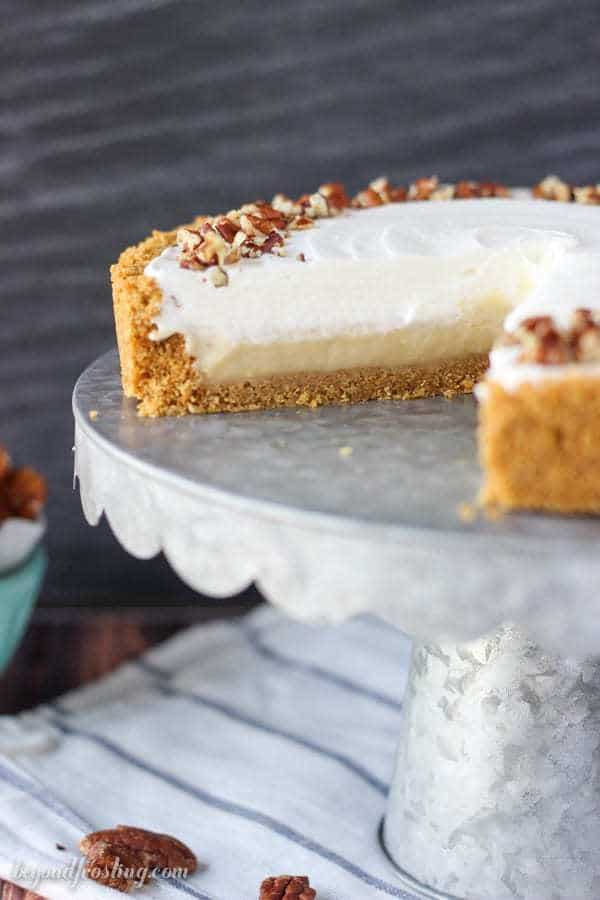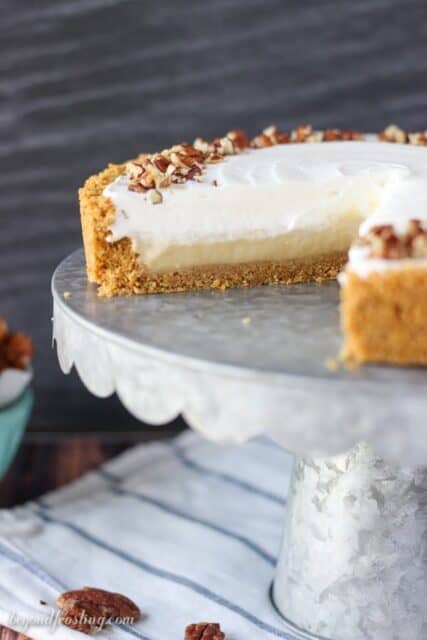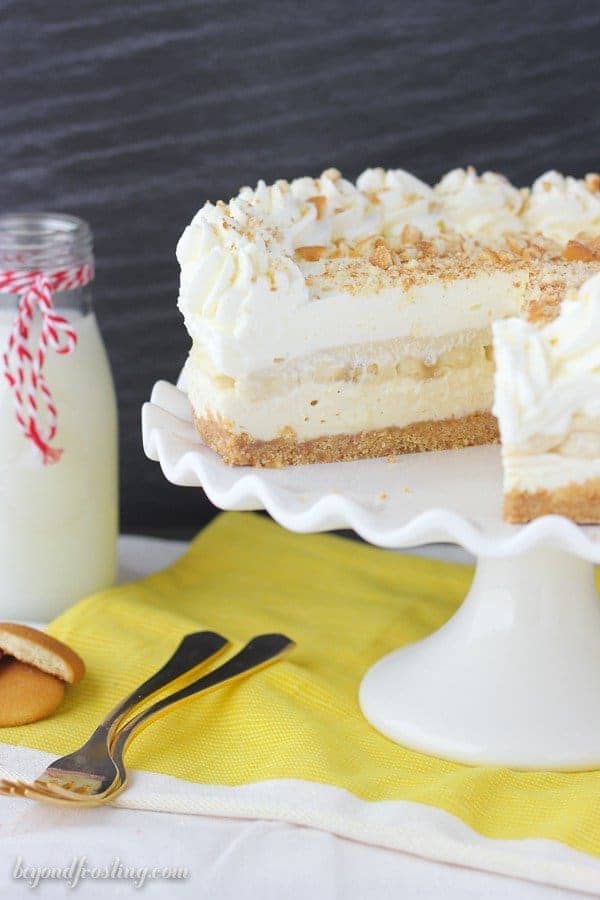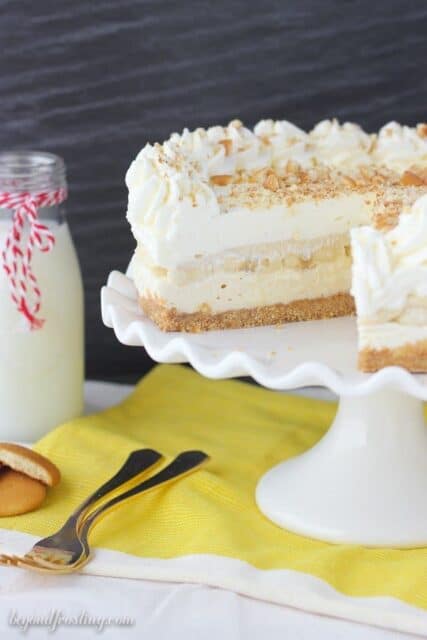 Plus there's more! Here's more than 12 recipes my friends are sharing!