This post may contain affiliate sales links. Please see my full disclosure policy for details
I can't believe No-Bake Treats is just one month old!! I know you probably feel like it's been around forever, since I talk about it all the time, BUT the truth is after a year's worth of work, it's hard not to celebrate!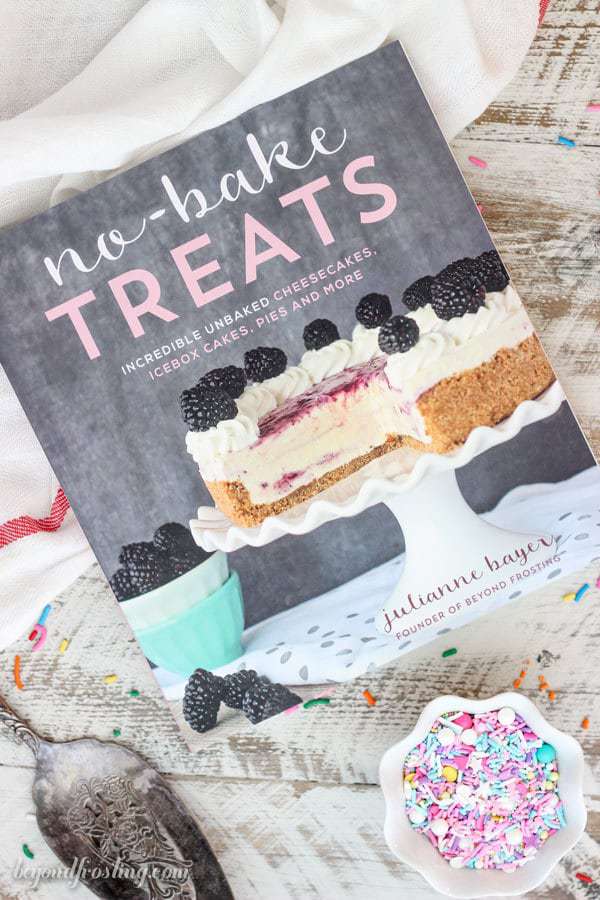 There are so many of my friends celebrating right along with me! So many of my blogging friends shared recipes from my book and I want to make sure you guys knew where to get every one of them. Even though there are some duplicates, several recipe were actually adjusted from the original making them even more quick and easy than mine. So please visit my friends and say hello!
So where can you actually buy it? Try Amazon , Barnes and Noble , Indie Bound, Books- A- Million and wherever books are sold. You might want to also check you local bookstore.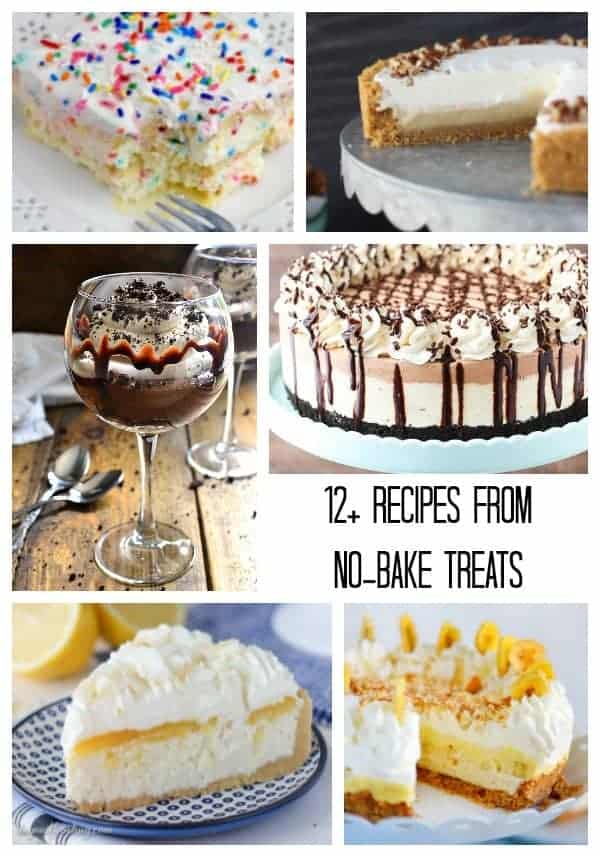 If you're interested in actual book reviews, head over to The Marshmallow Studio or Baking Bites. I also shared a few previews when I talked about my pre-sale, and my book launch.
My favorite Banana Pudding Cheesecake . This is a photo I shot for the book, and also one of my favorites! It's a Nilla Wafer Crust with a layer of cheesecake topped with bananas, vanilla pudding and whipped cream. To-die-for!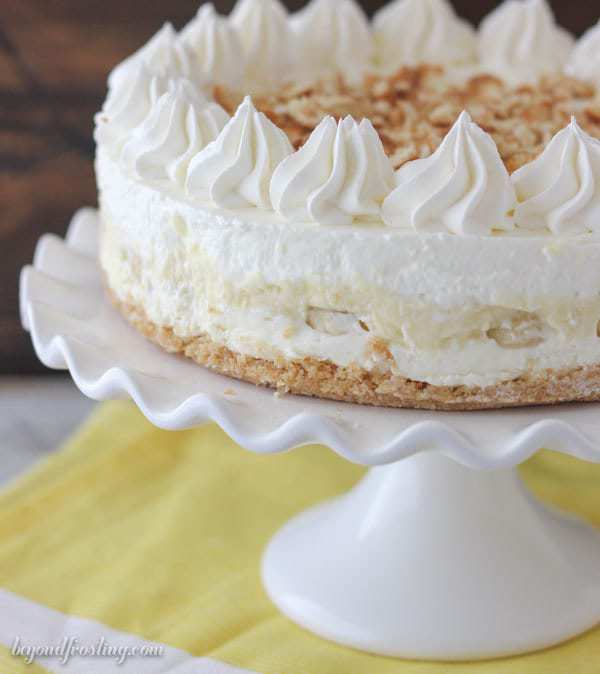 No Bake Lemon Macaroon Cheesecake by Baking A Moment
"This dessert tasted even better than I anticipated. First of all, Golden Oreos? Where have these been all my life"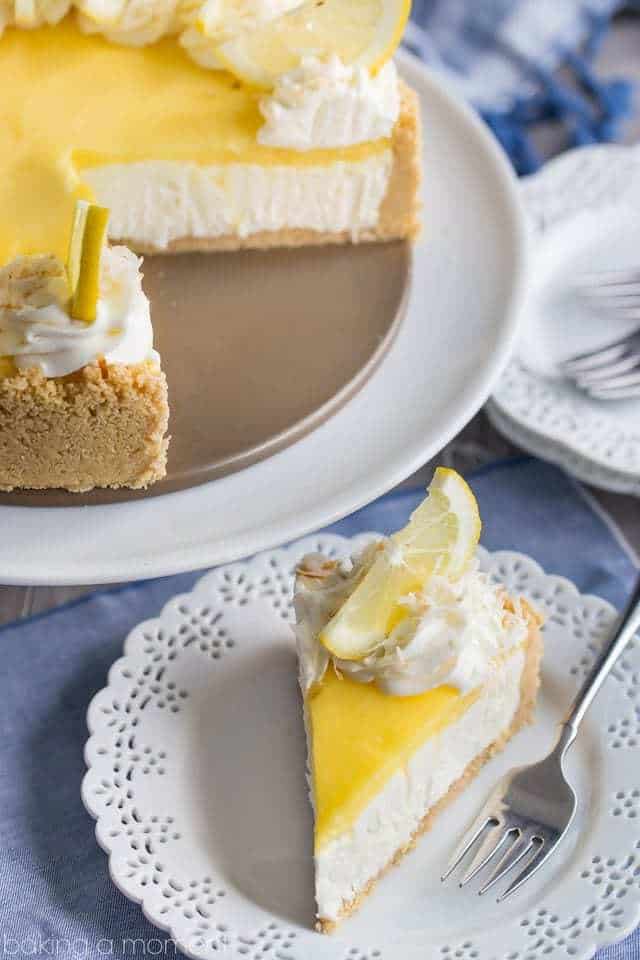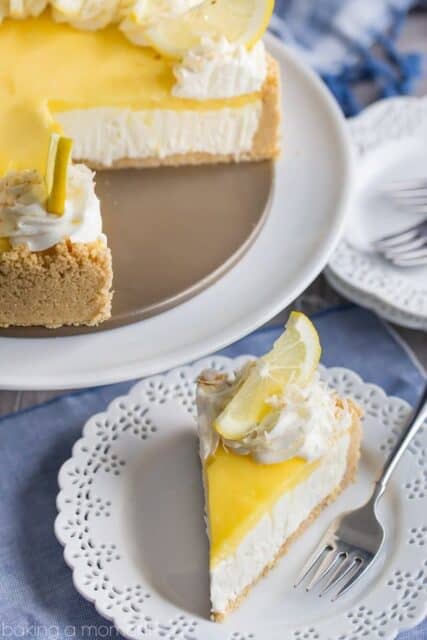 Snickers Nutella Pie by A Treats Affair
"I could eat the filling with the spoon all day long! It's so smooth and silky and love the crunchy bites you get from the peanuts and mini chocolate chips."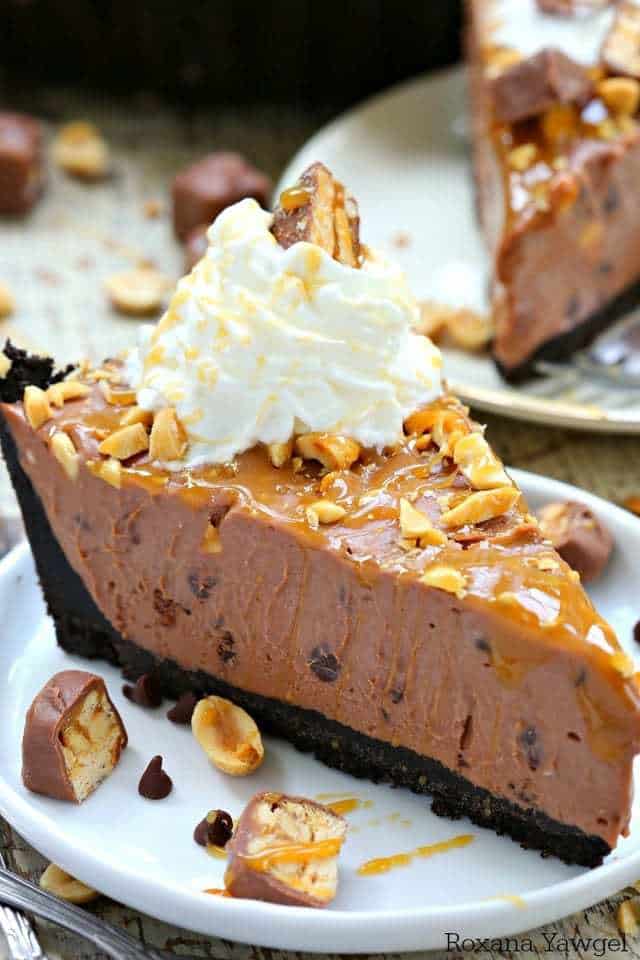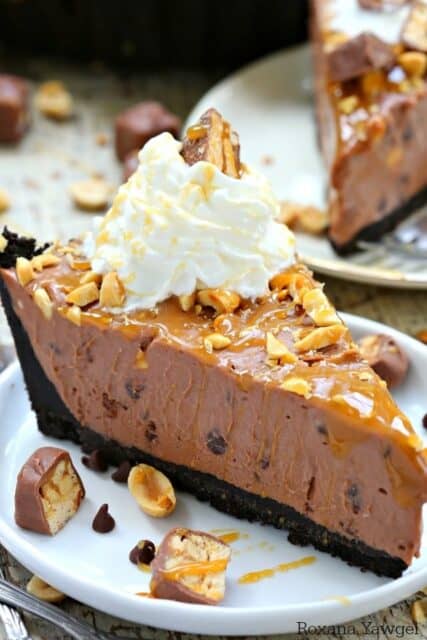 Birthday Cake Lasagna by I Am Baker
"Glorious cream cheese cake batter mousse combined with whipped topping and graham cracker crust"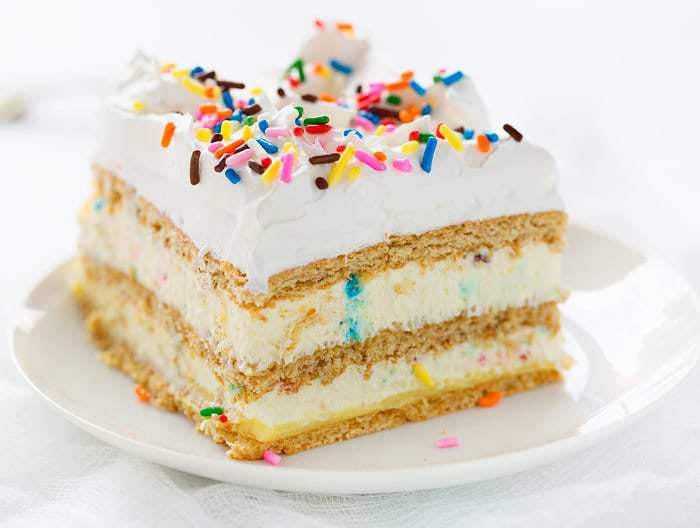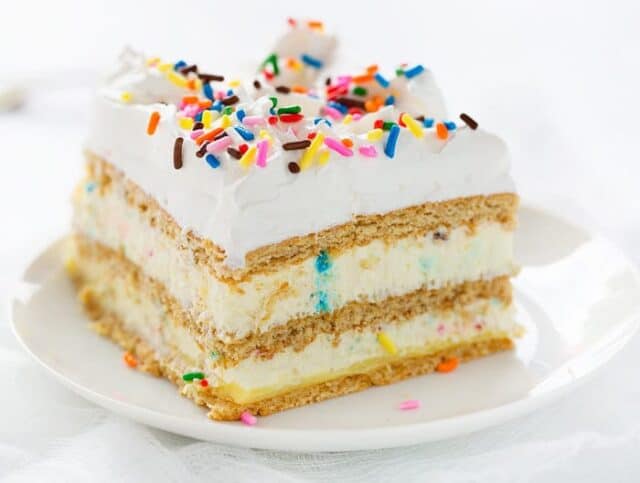 Brownie Batter Cheesecake by The Domestic Rebel
"This book is a culinary godsend, folks. A beacon of light and hope in the miserable summer months. A talisman to guide you through life, one no-bake cheesecake or parfait at a time."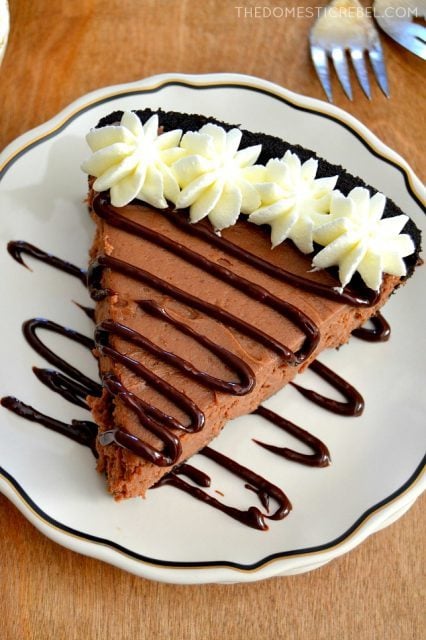 Salty Peanut Butter S'mores Tart
Picture the best s'more you've ever had and it is this tart. A Ritz cracker crust with chocolate ganache and peanut butter cups and topped with toasty marshmallows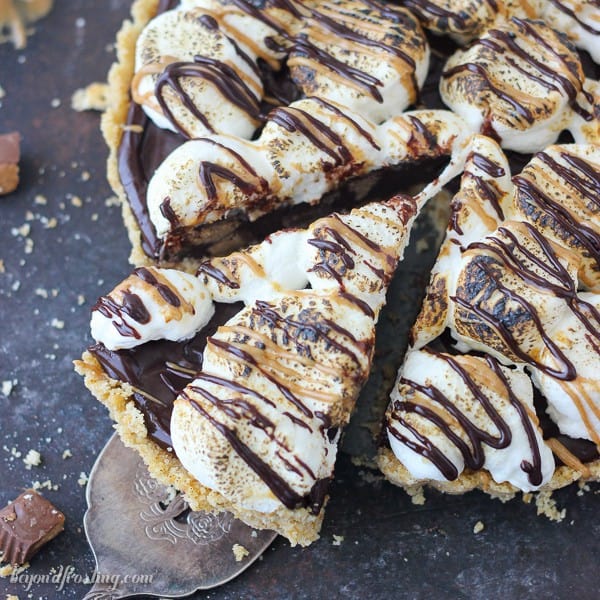 Coconut Key Lime Ice Cream Loaf by The Gunny Sack
"This Key Lime Ice Cream Loaf is the perfect dessert to share with friends this summer. The creamy, tart layers of key lime ice cream with the crumbled, gingersnap cookie layers is divine!"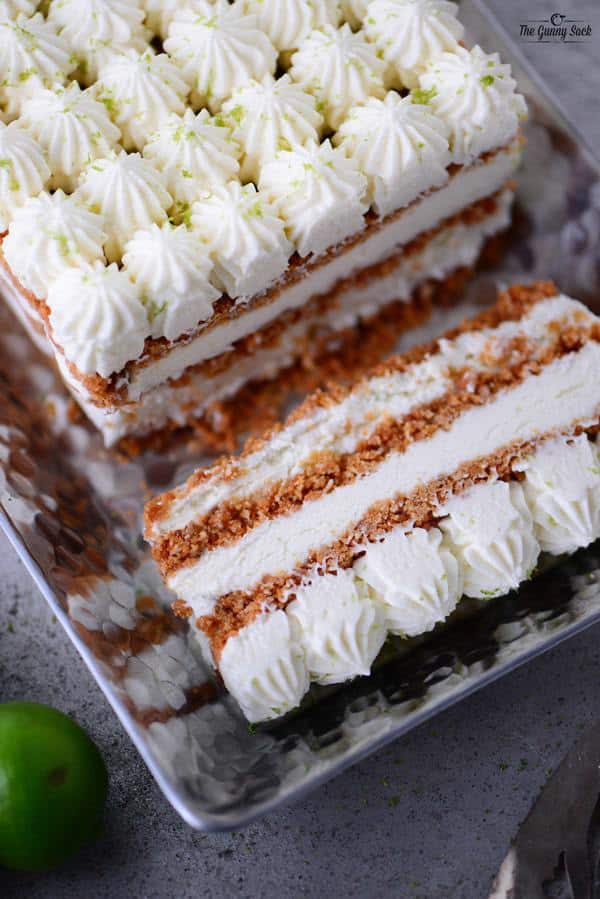 Peanut Butter Banana Icebox Cake by Taste & Tell Blog
"Oh, this cake. This was one of those desserts that I had my portion, then immediately gave the rest away because I knew that I would eat the entire cake. I'm not even kidding."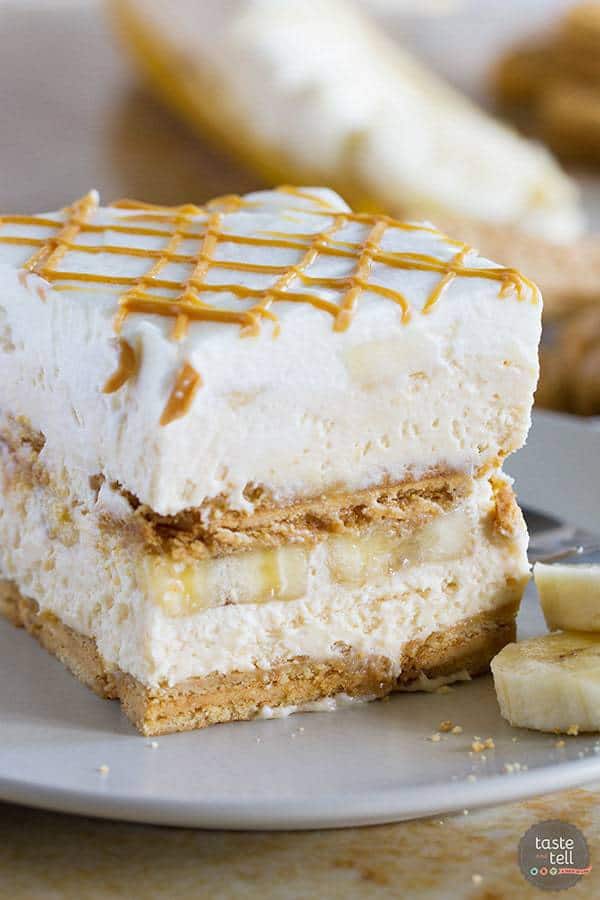 No Bake Butterscotch Pudding Pie by Crazy for Crust
"You guys. Seriously. This No Bake Butterscotch Pudding Pie is one of the BEST PIES I'VE EVER EATEN."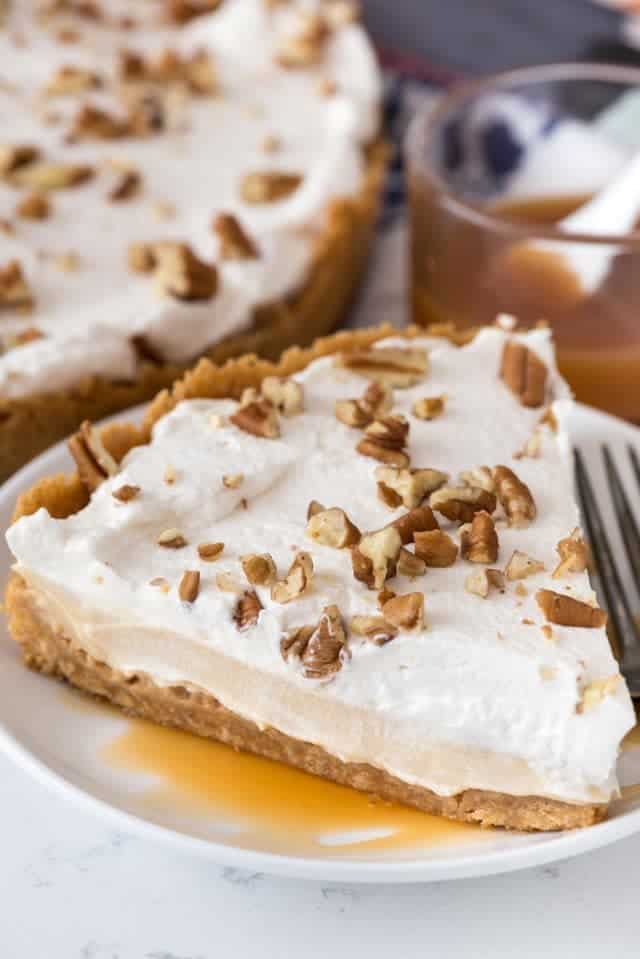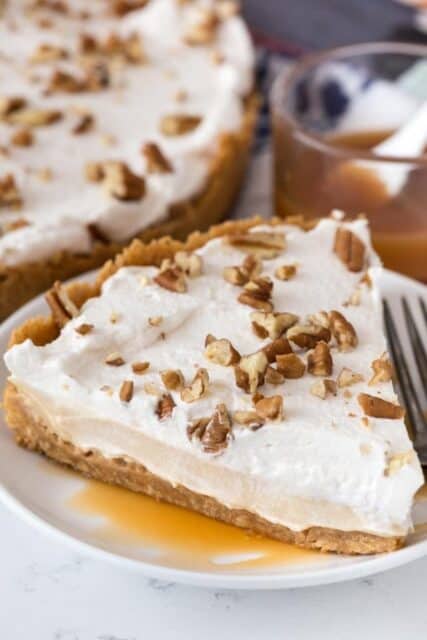 Lemon Macaroon Cheesecake by Beyond Frosting
"This Lemon Macaroon Cheesecake it beyond amazing, and I'm not just saying that. The friends who tested this recipe said it was the most favorite one they tried."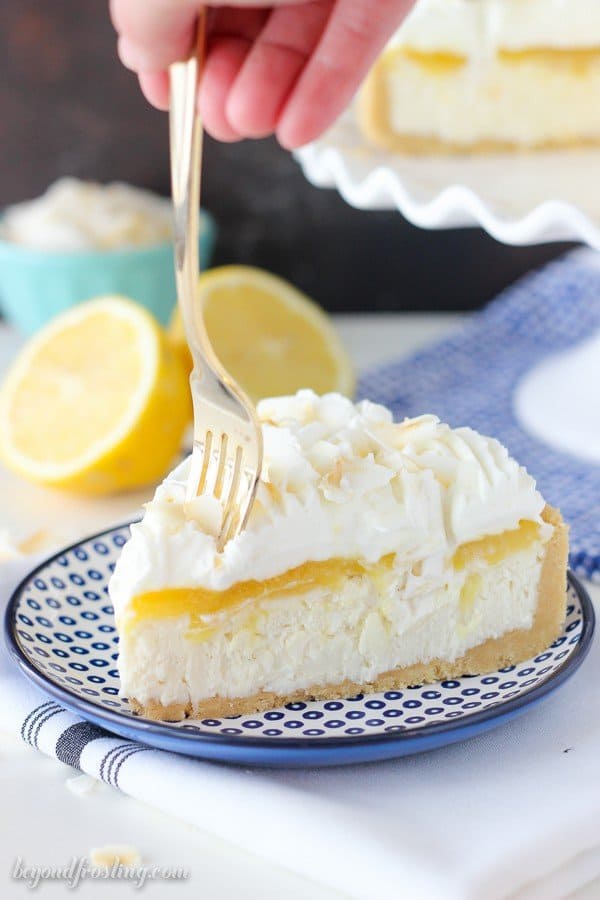 No Bake Banana Cream Cheesecake by Shugary Sweets
"No oven needed with this beautiful, layered NO BAKE Banana Cream Cheesecake! You'll love the cookie crust with the creamy cheesecake, fresh bananas, banana pudding and whipped topping!"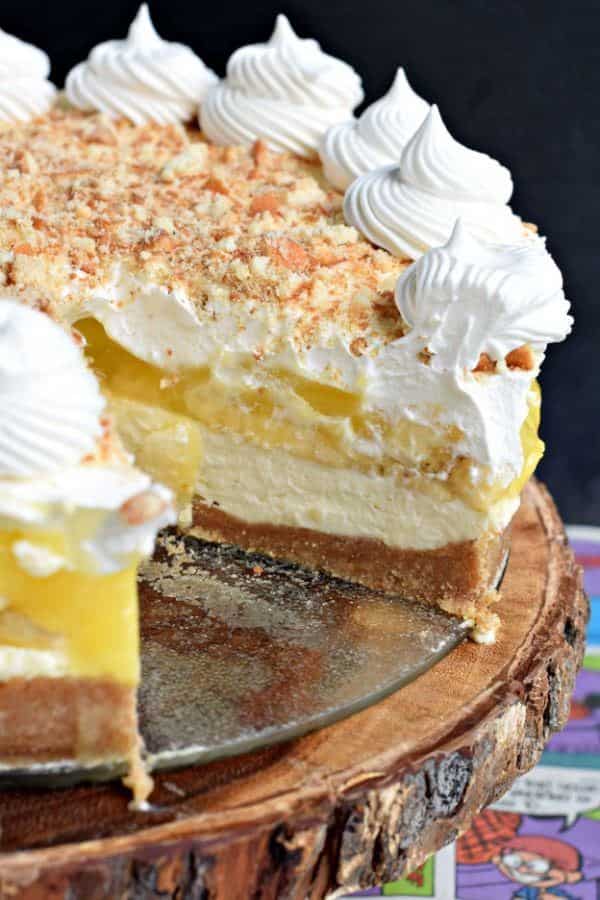 No Bake Nutella Snickers Pie by 365 Days of Baking
"The Best no-bake dessert of the summer"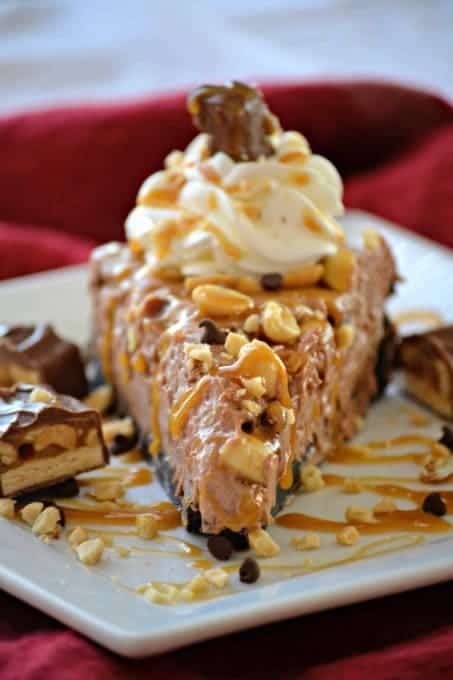 No Bake Birthday Cake Lasagna by Wine & Glue
When "I saw that THIS Birthday Cake Lasagna was in there (the book), my mouth started watering before I even read the recipe. And then I read the recipe and I started crying sprinkle filled tears of joy."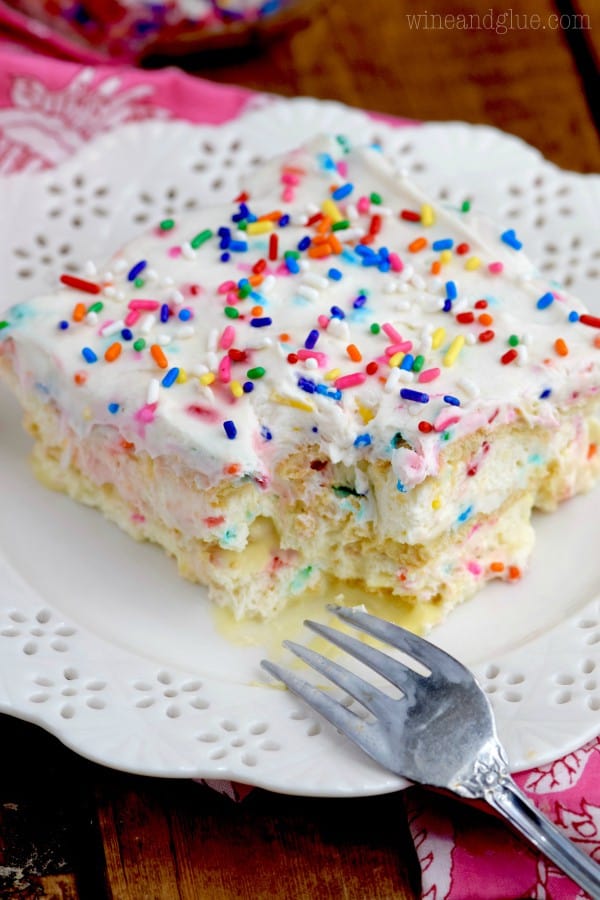 Brownie Batter Cheesecake by me for Chocolate Chocolate and More
"Put your sweatpants on because after the first bite of this Brownie Batter Cheesecake, you won't be able to stop eating this!"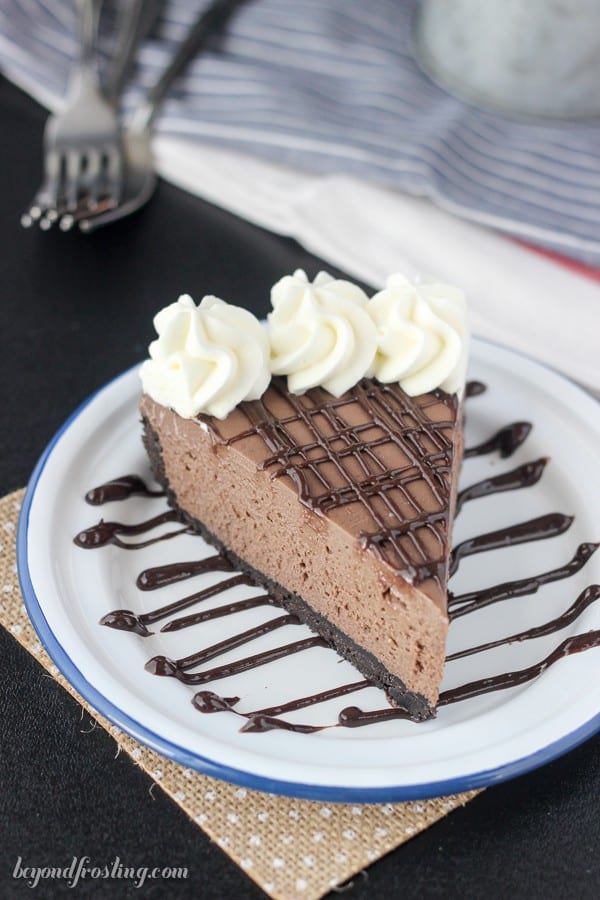 Lemon Macaroon Cheesecake by Blahnik Baker
"This goodness of a lemon cheesecake is just delicious."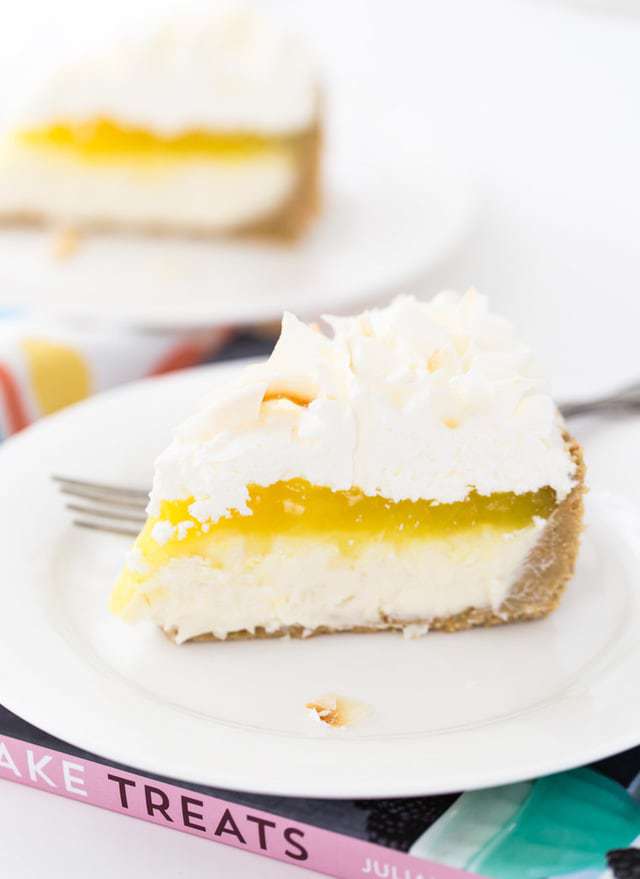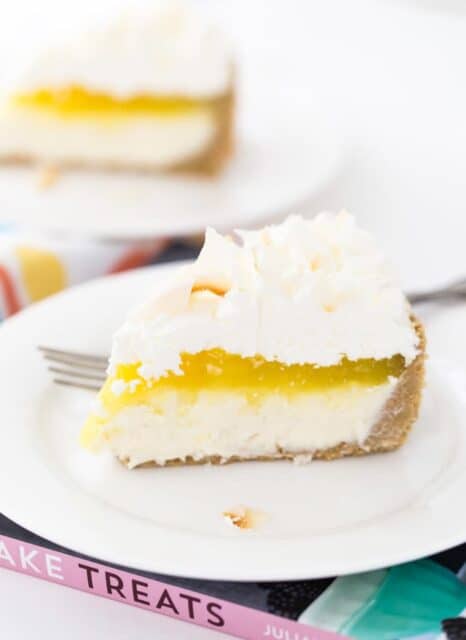 No Bake Banana Cream Pudding Cheesecake by Spoonful of Flavor
"No Bake Banana Cream Pudding Cheesecake combines everything you love about banana pudding and cheesecake in one irresistible dessert!"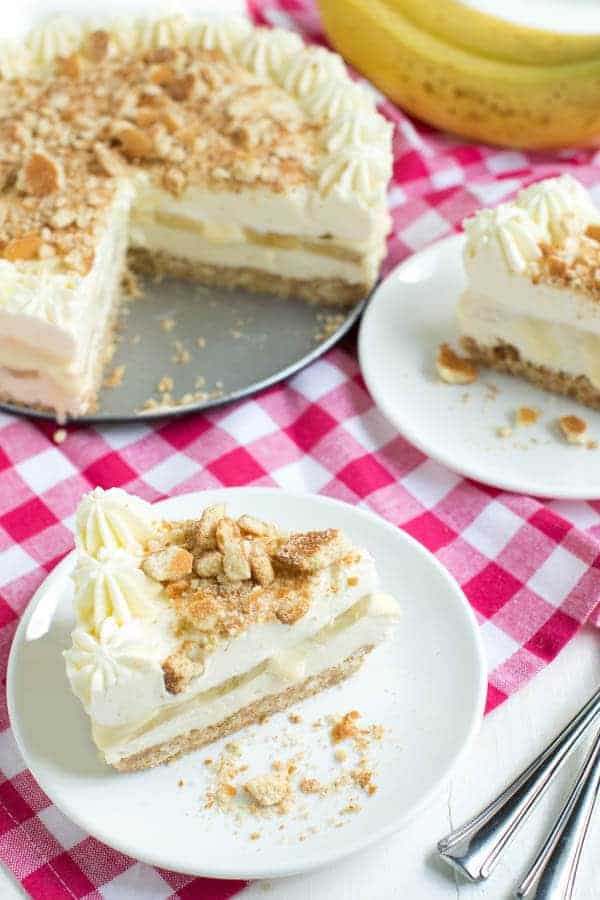 Frozen Irish Cream Mousse Cake by Life love and Sugar
"This Frozen Irish Cream Mousse Cake is completely no bake, incredibly smooth and so creamy! The flavor of the Irish Cream is spot on and with a touch of chocolate, I am in love!"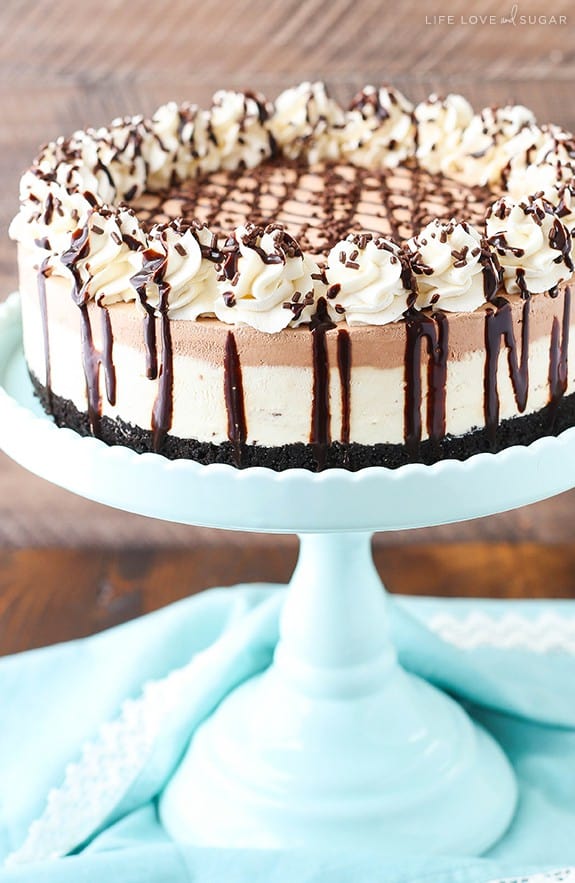 Mudslide Parfaits from Lemon Tree Dwelling
"These Mudslide Parfaits have all the flavors of a mudslide cocktail in one decadent dessert! Perfect for date night, ladies night, or a special occasion, these parfaits are SO delicious you'll be licking your glass clean!"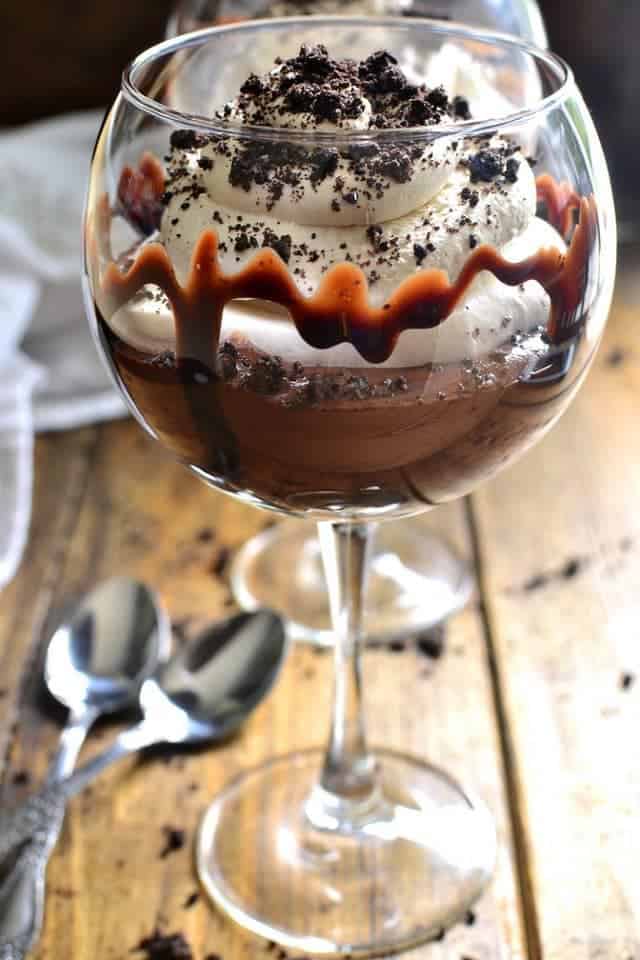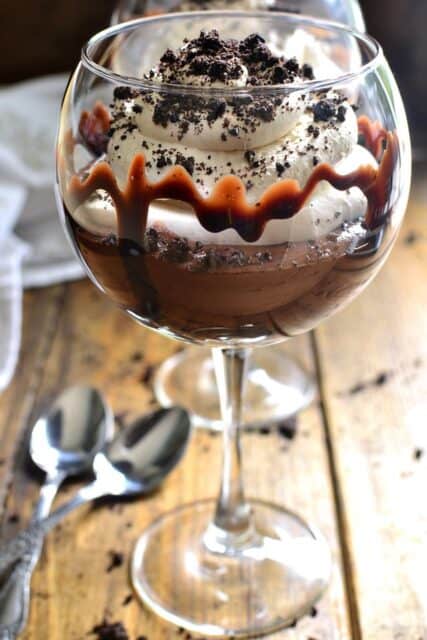 Easy Chocolate Pudding Pie from Sally's Baking Addiction
"No Bake Treats is, without a doubt, one of my most loved cookbooks and I've only had it for a few months! How unique to have a dessert cookbook dedicated to NOT using the oven?! Always a fan of texture, I especially love the crunchy and toasty graham cracker crust underneath the silky and smooth chocolate pudding layer"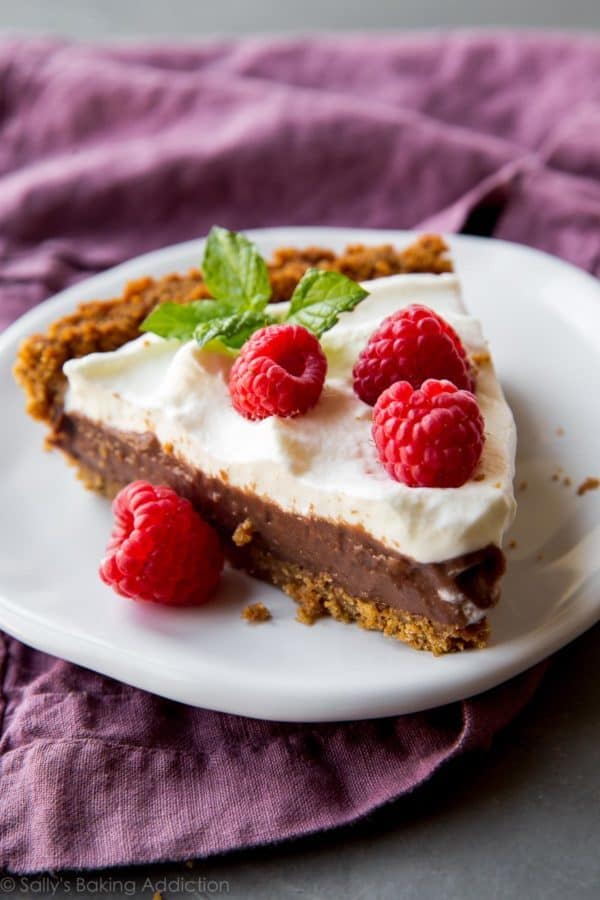 Hot Mess Nutella Snickers Pie by The First Year Blog
"While every recipe is no bake, I was noticing that this isn't the type of book you'll only use during the summer. Julianne has amazing holiday themed no bake treats throughout the book"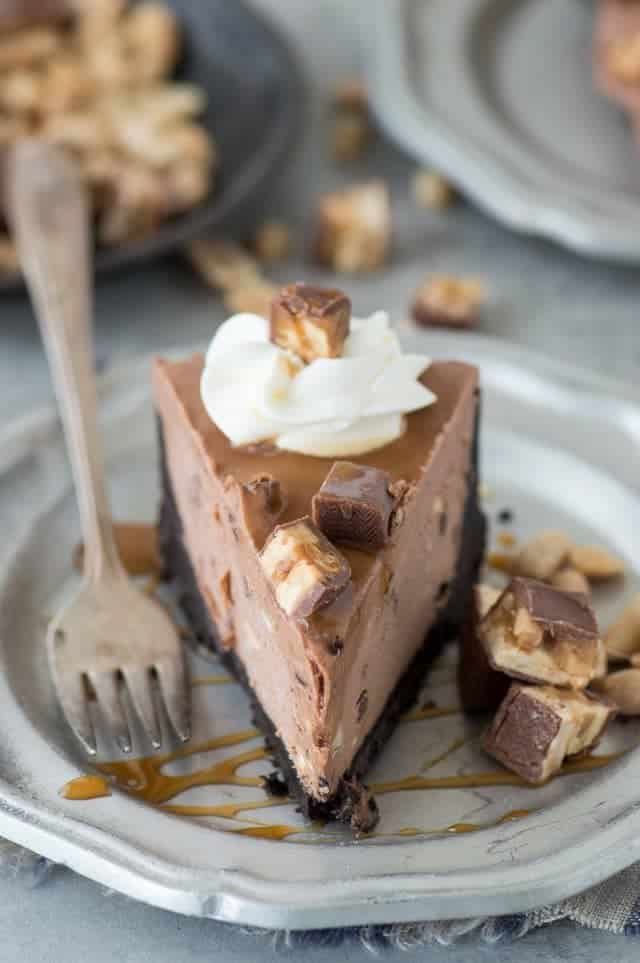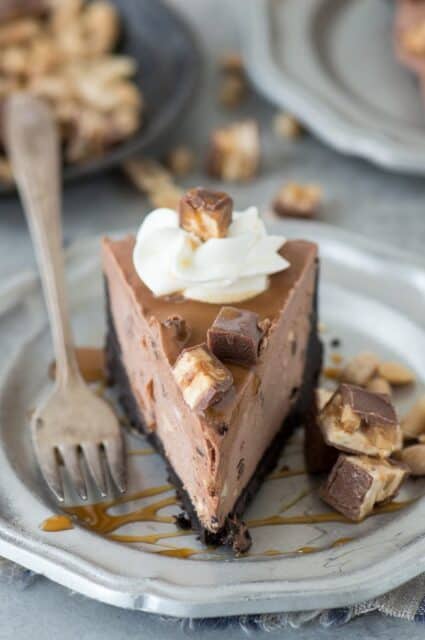 Lemon Macaroon Cheesecake from The Recipe Critic
"This easy to make dessert will be a huge hit!"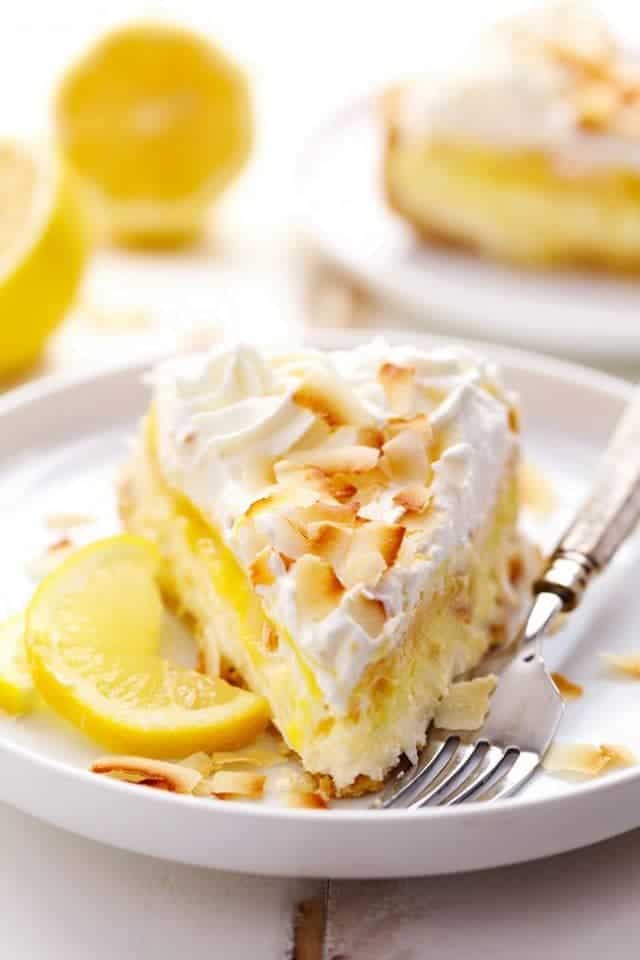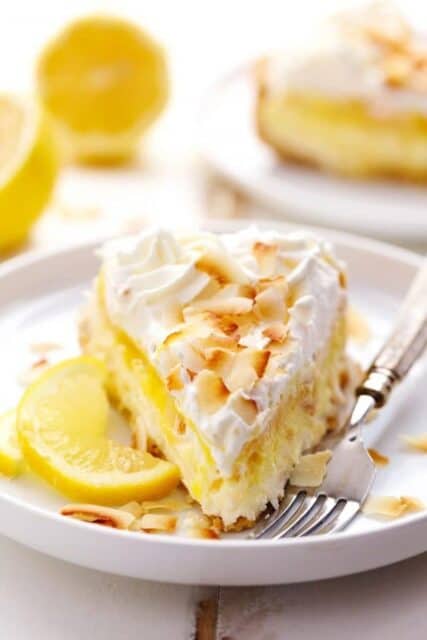 No Bake Brownie Batter Cheesecake by The Recipe Rebel
"This No Bake Brownie Batter Cheesecake is the cheesecake for chocolate lovers! It's rich and fudgy with no oven required!"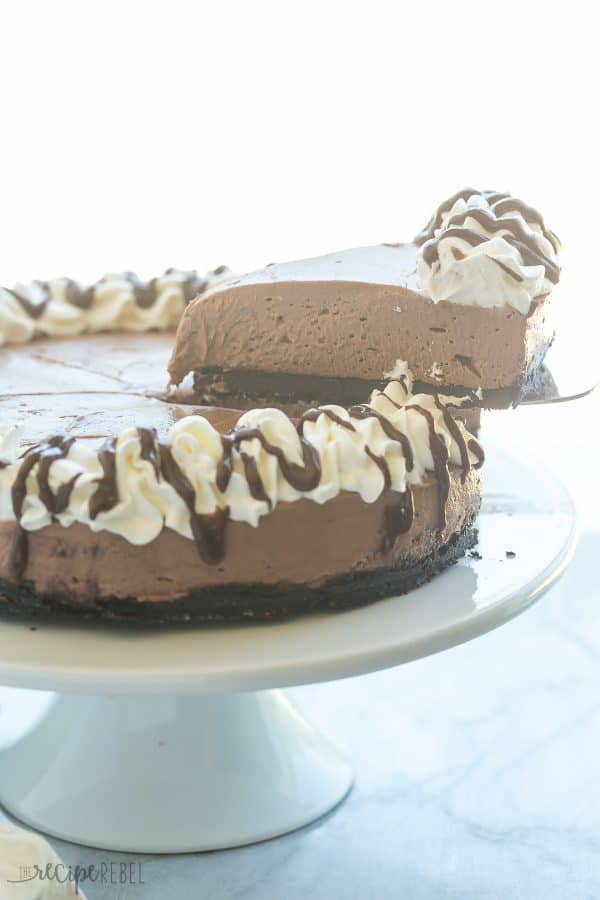 Monster Cookie No Bake Bars by Dinners Dishes and Desserts
"These bars have all the flavors of your favorite monster cookies, but in a no bake bar form! So yummy!"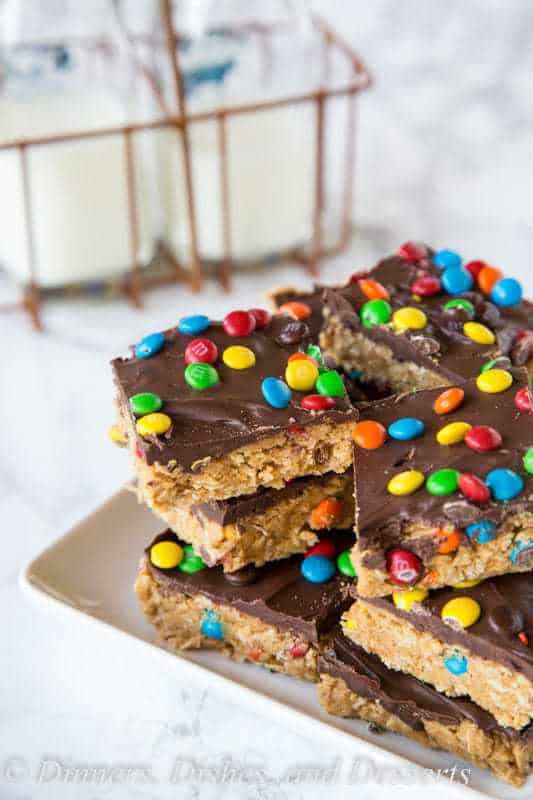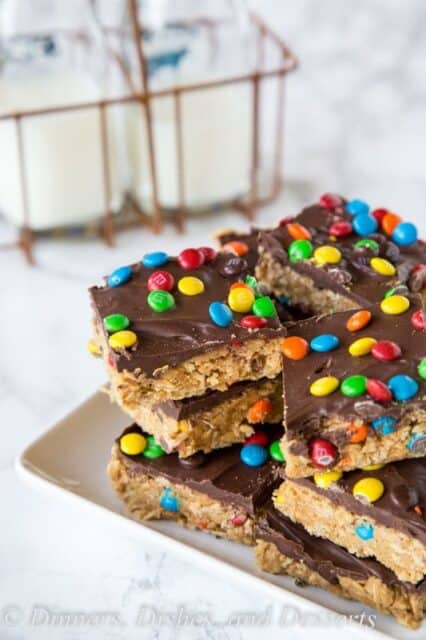 Birthday Cake Lasagna by Beth Cakes
"When I saw this Birthday Cake Lasagna covered in sprinkles I knew I had to make it first."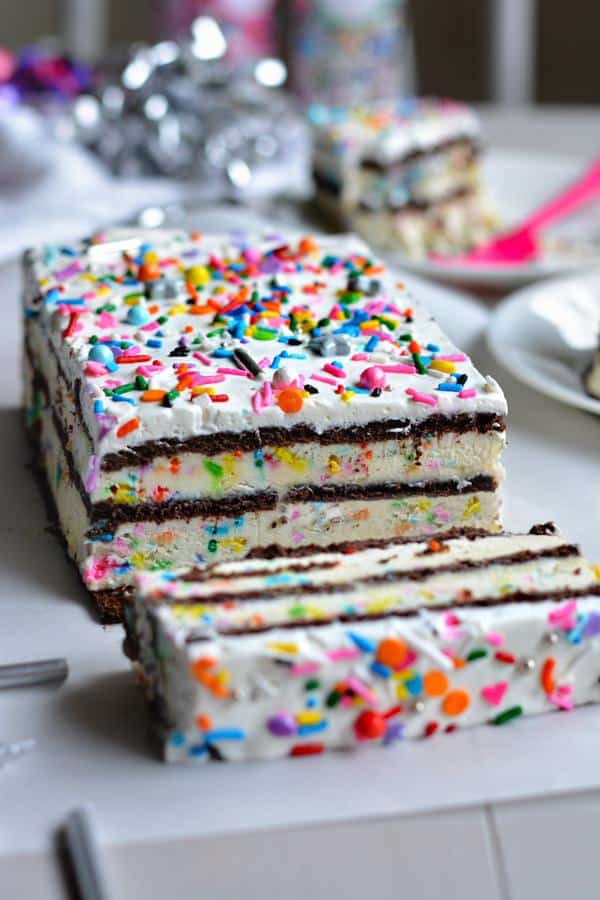 No Bake Banana Pudding Cheesecake with Banana Cream by Grandbaby Cakes
"She is the master at developing the most inventive and sensational ideas that don't require an oven. It almost makes me want to give up my oven for good, almost."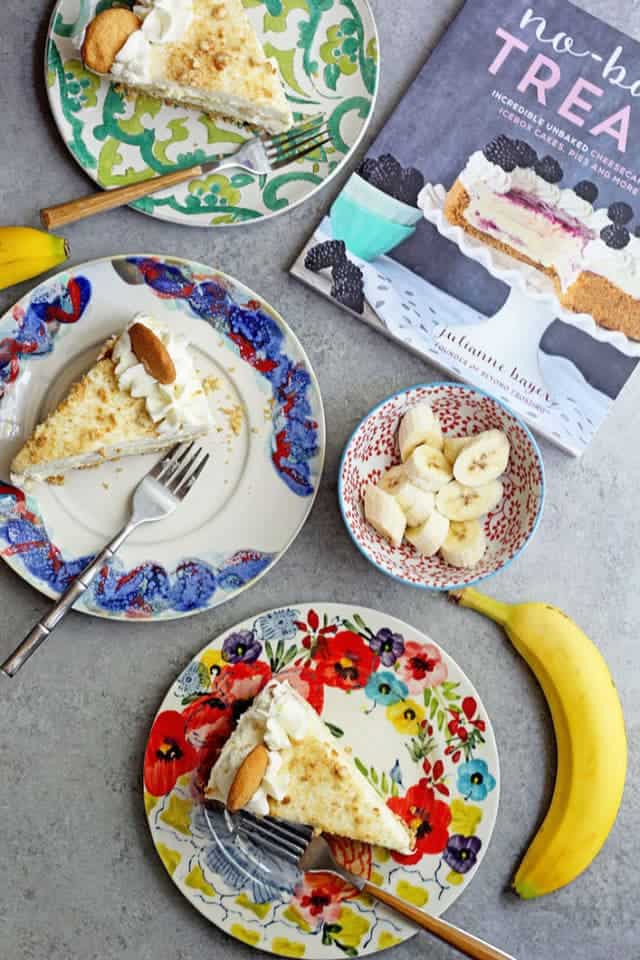 No Bake Lemon Macaroon Cheesecake by Inside BruCrew Life
"It was hard to choose, but this no bake lemon macaroon cheesecake won me over pretty quickly. Give me all the coconut goodness!"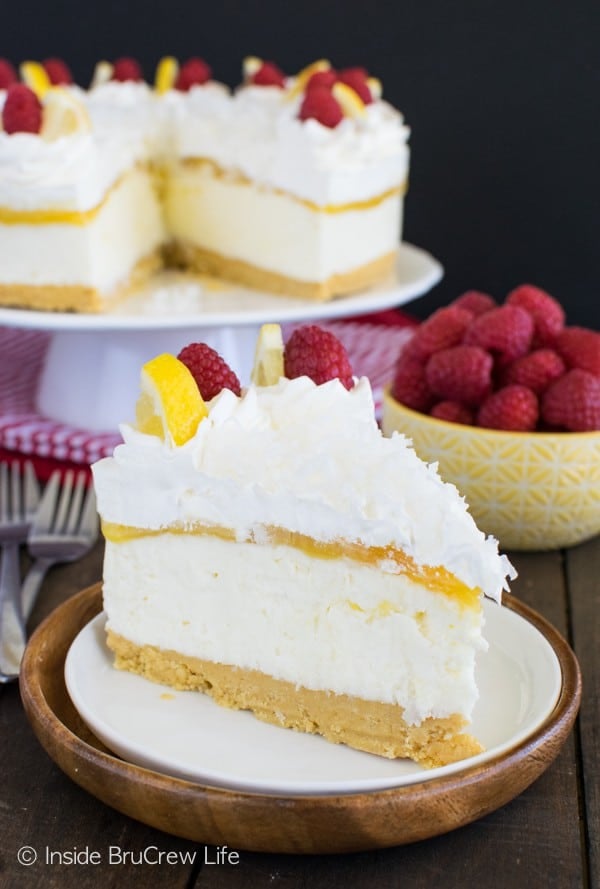 Peanut Butter and Banana Icebox Cake by Julies Eats and Treats
"The Perfect No Bake Dessert!"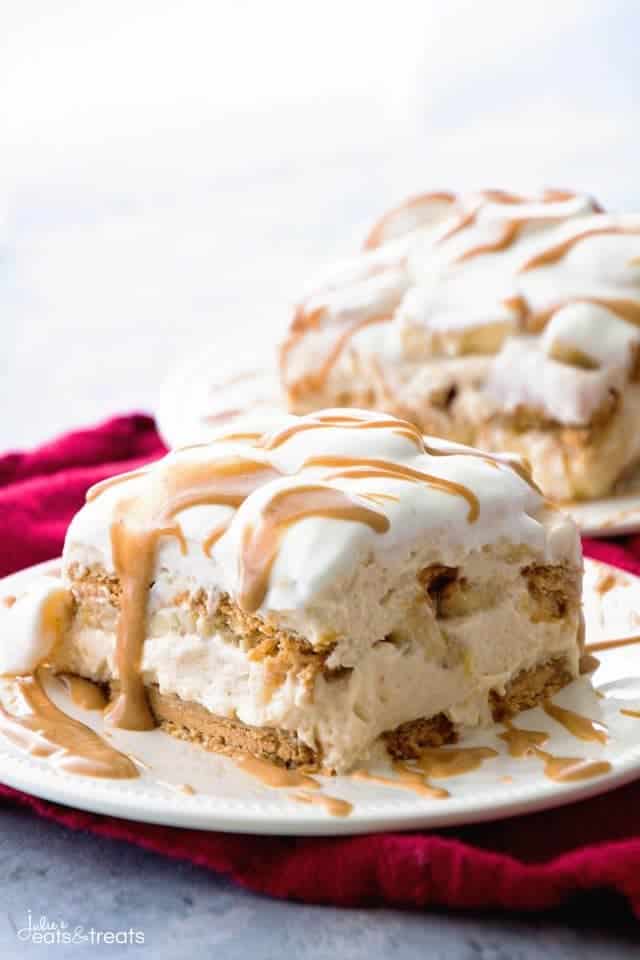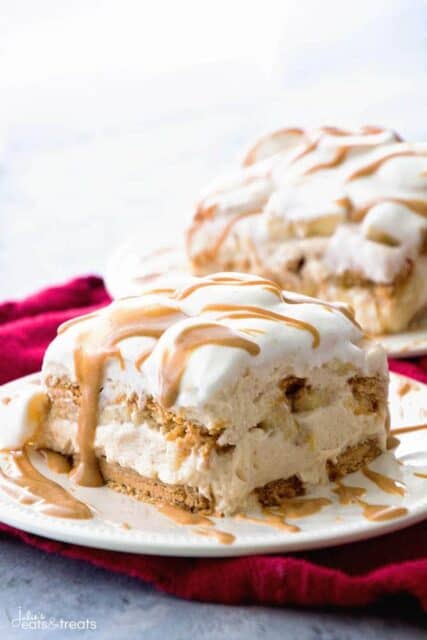 No- Bake Bourbon Butterscotch Pudding Pie by Beyond Frosting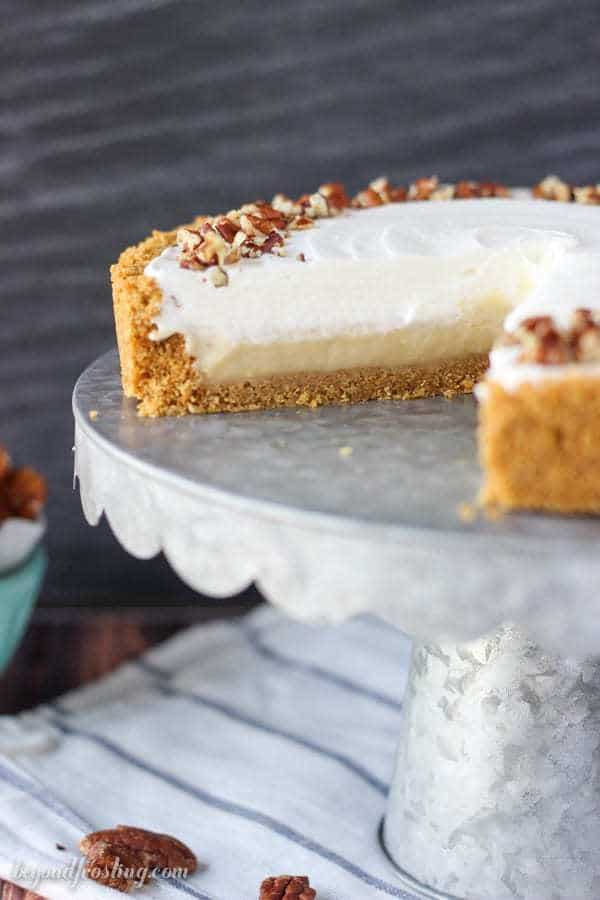 Nutella Snickers Pie by Spend With Pennies
"All things amazing are found in this filling… Nutella – check, Peanuts – check, Chocolate – check, cream cheese – check, whipped cream – check … I told you it's a dream!"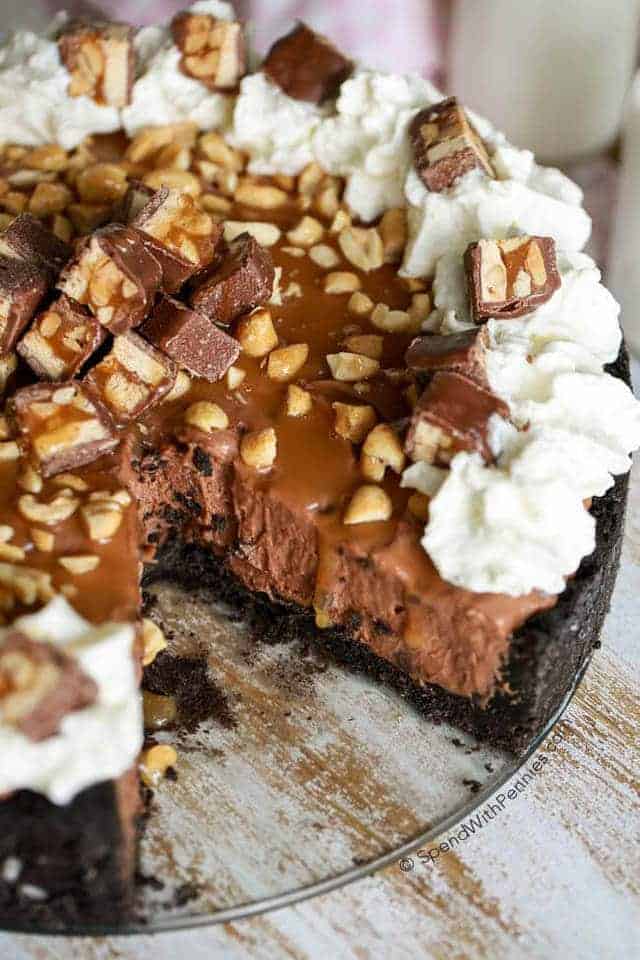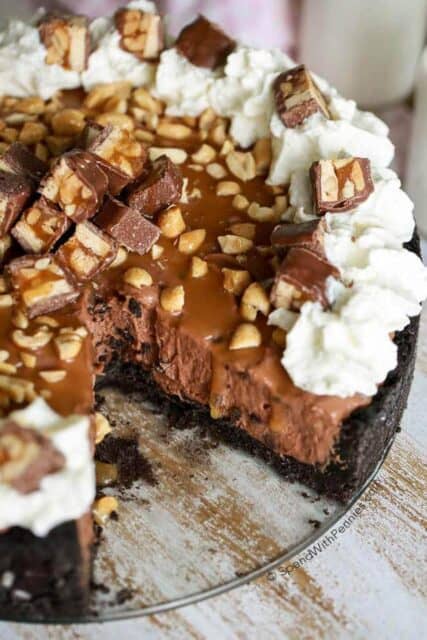 Samoa Icebox Cake by Brown Eyed Baker
"All of the awesome flavors of a Samoa cookie – chocolate, caramel, coconut – in an icebox cake!"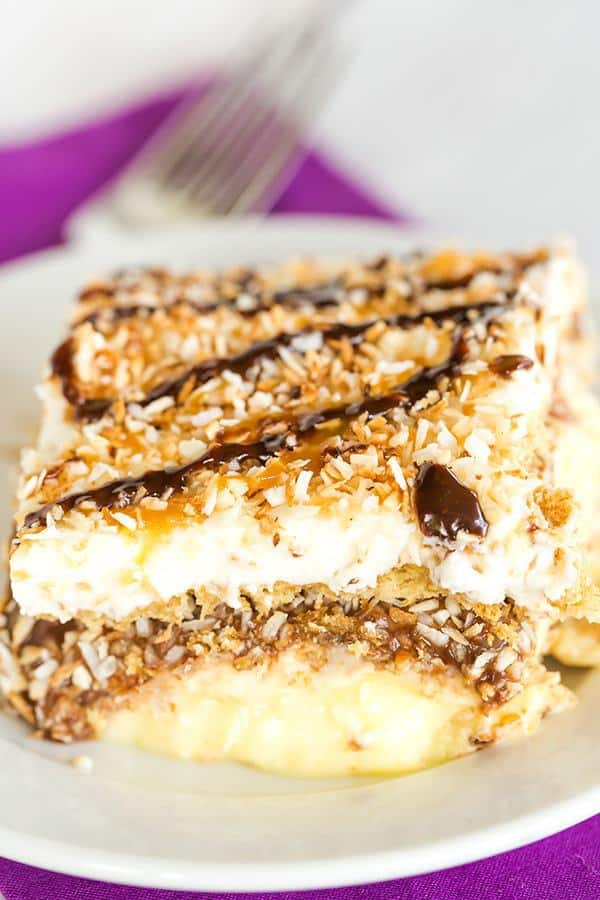 No Bake Monster Cookie Bars by The Recipe Girl
"These treats were a big hit at my BBQ. The kids devoured them. The adults chowed down on them too. I can't wait to make more treats from this book!"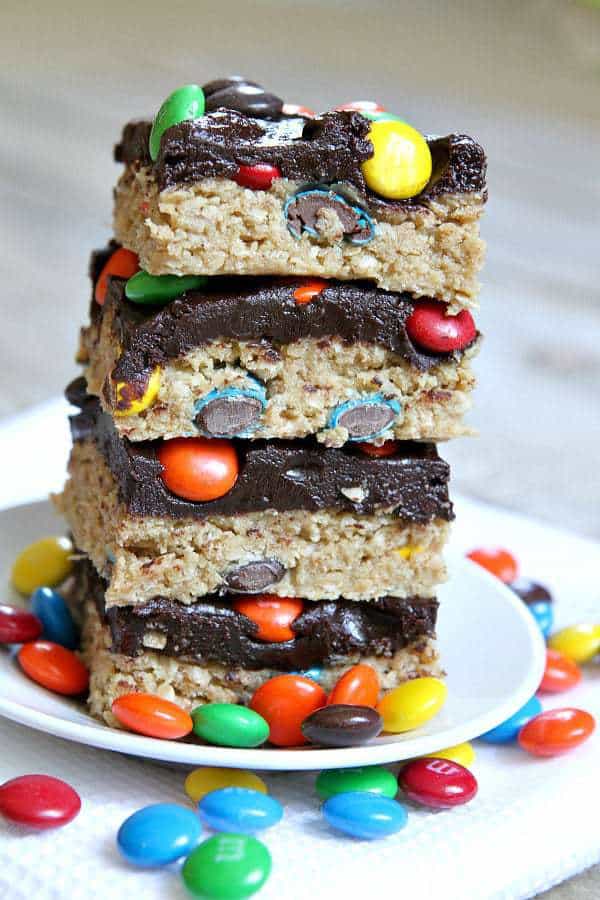 Frozen Oatmeal Cream Pie Cheesecake Popsicle's by The Cupcake Project
"These popsicles with bits of oatmeal cream pie throughout are totally decadent showstoppers."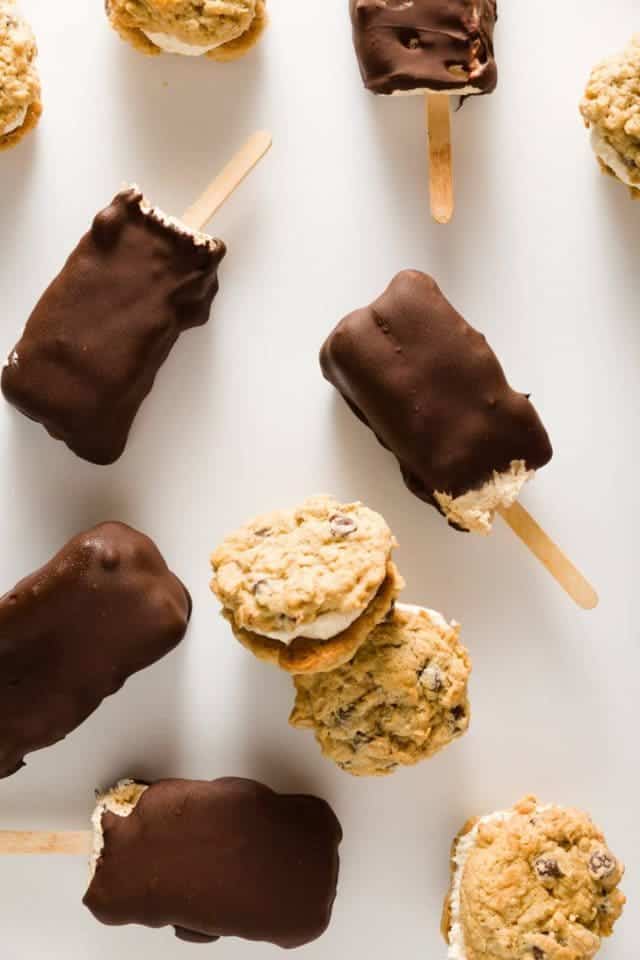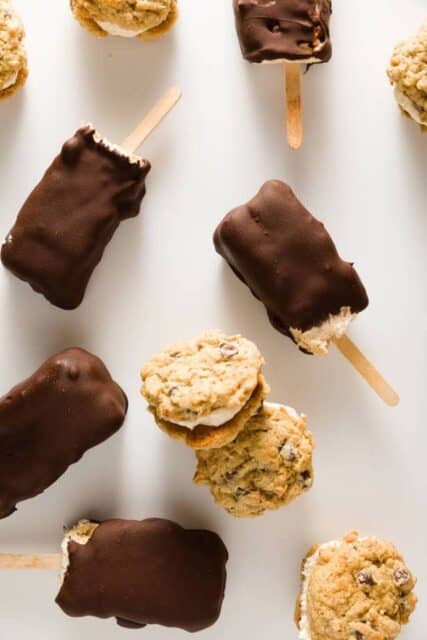 Coconut Lime Ice Cream Loaf by Flavor The Moments
"It's an easy dessert that's guaranteed to impress!"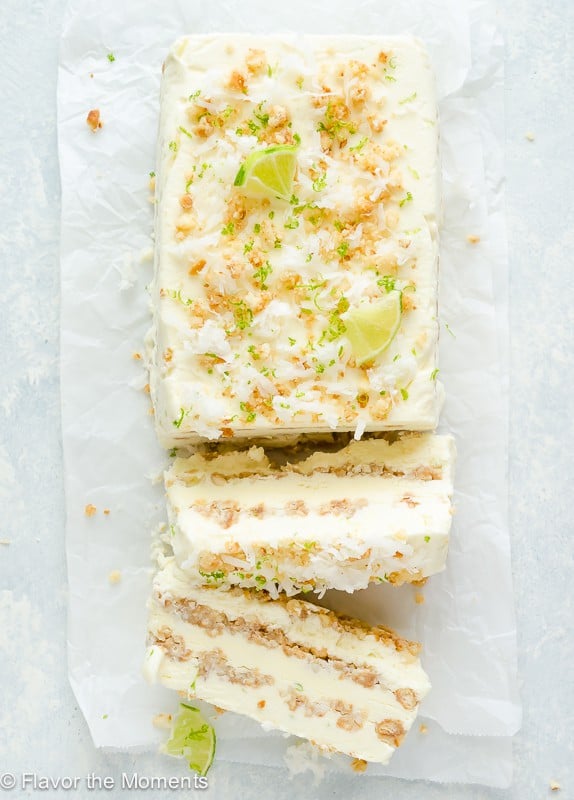 Hot Mess Nutella Snickers Pie by The Girl Who Ate Everything
"I am ashamed to say that I am responsible for eating all but two slices of it!"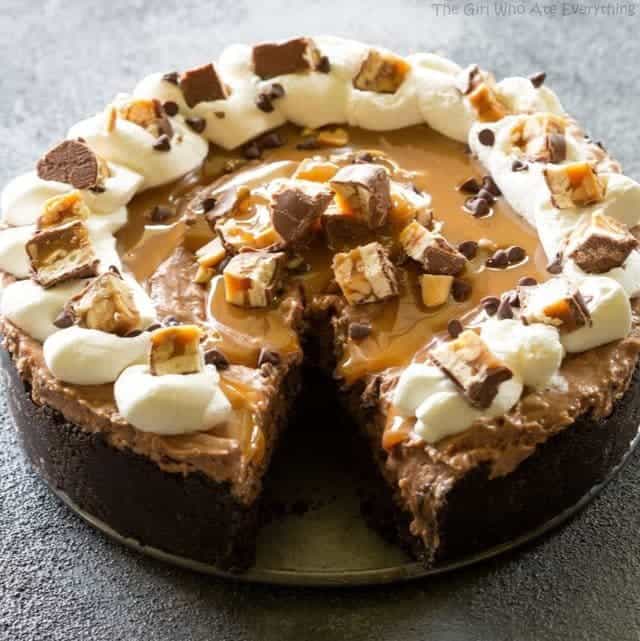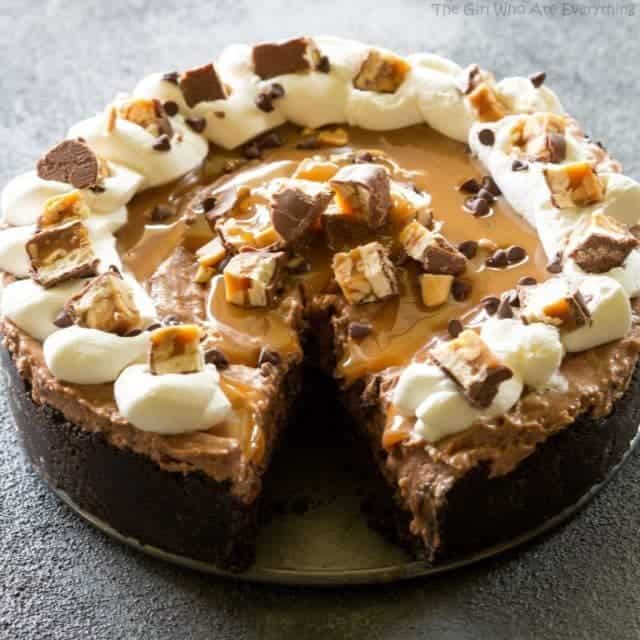 No Bake Banana Cream Pie Pudding Cheesecake by Mom On Timeout
"Get ready to delight friends and family with this stunning No Bake Banana Cream Pudding Cheesecake!"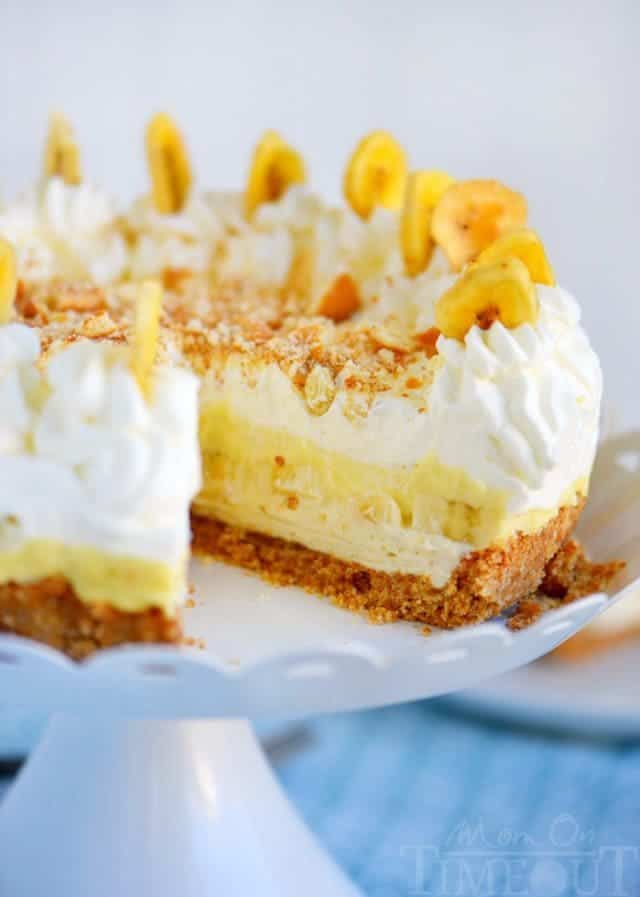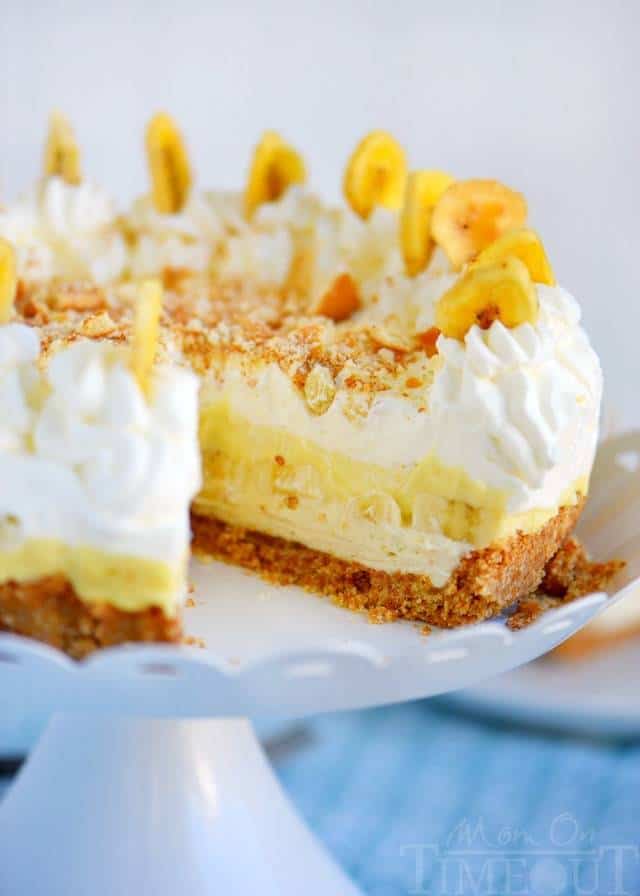 Dulce De Leche Pie from Foodie Crush
"Leafing through No-Bake Treats left me in a quandry in deciding just which recipe to make."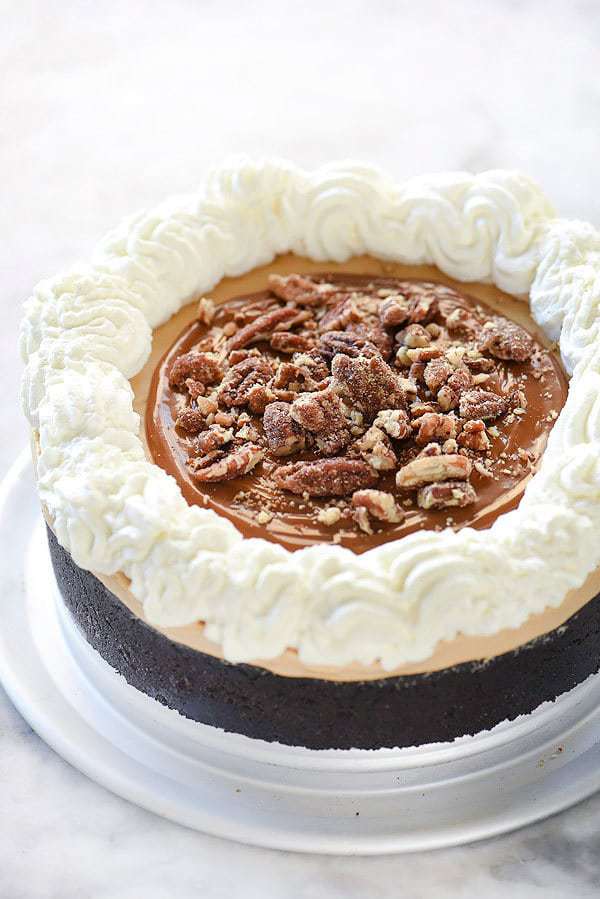 Monster Cookie Dough Cheesecake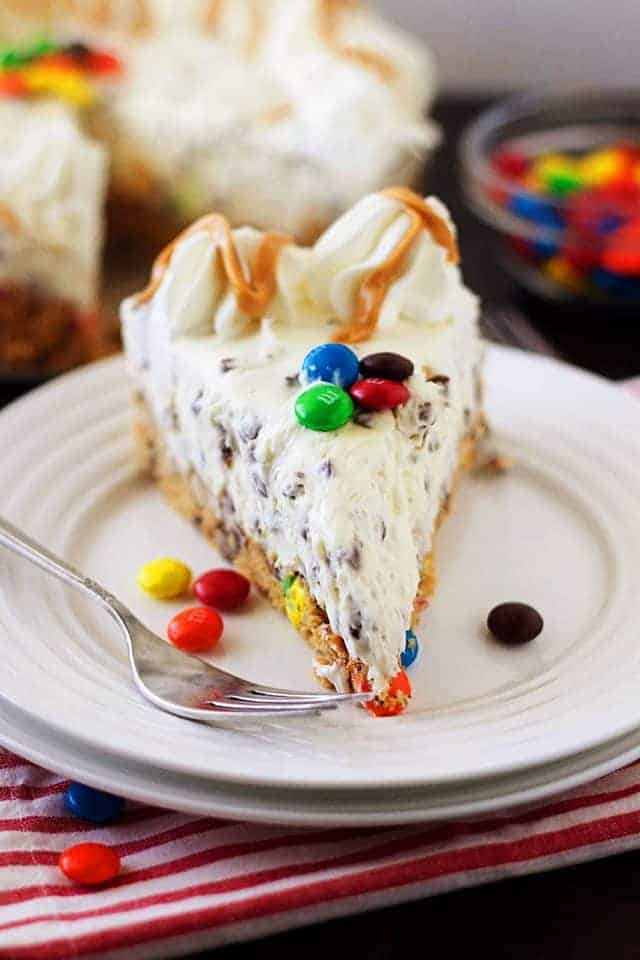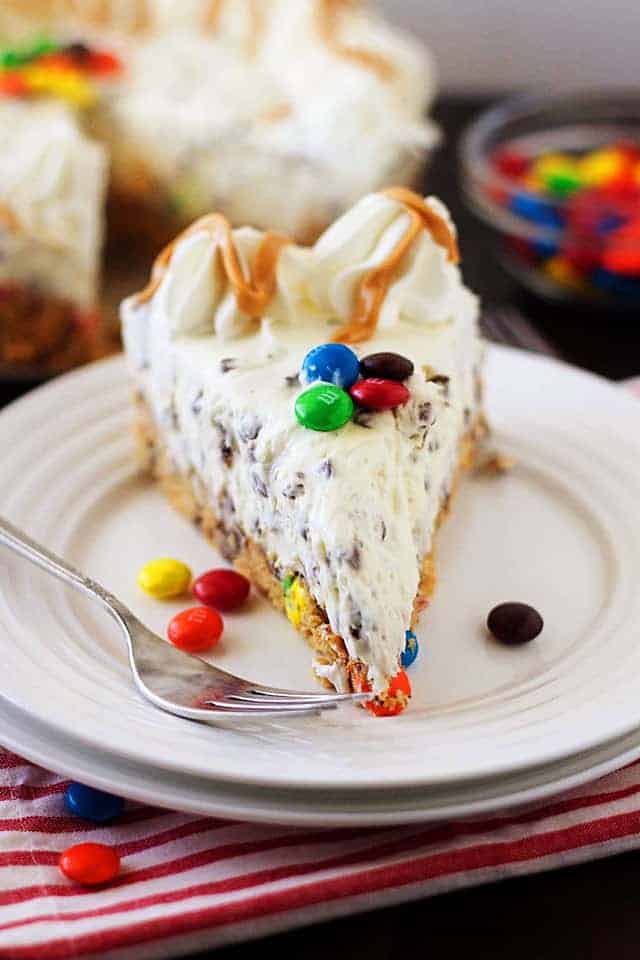 Keep up with all the happenings. Follow Beyond Frosting:
Facebook | Twitter | Pinterest | Instagram
If you love no-bake recipes, be sure to check out my cookbook, No-Bake Treats!