This post may contain affiliate sales links. Please see my full disclosure policy for details
This classic No-Bake Lemon Cheesecake is a light and airy lemon cheesecake filling with a lemon Oreo cookie crust.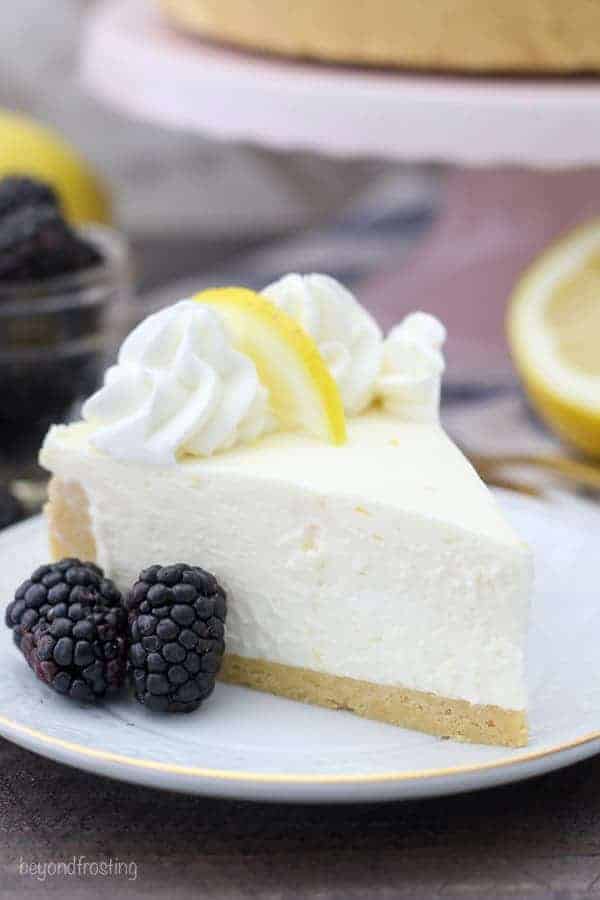 I am always surprised by lemon desserts. Lemon usually isn't my go-to (I'll never pass up a lemon bar), but the more and more I make lemon desserts, the more I appreciate just how amazing they are.
Even though I have made dozens and dozens of no-bake desserts, I seemed to be missing a classic No-Bake Lemon Cheesecake. After perfecting my Best Ever No-Bake Cheesecake, I continued with a chocolate version and now lemon. Don't worry, there are more in the works!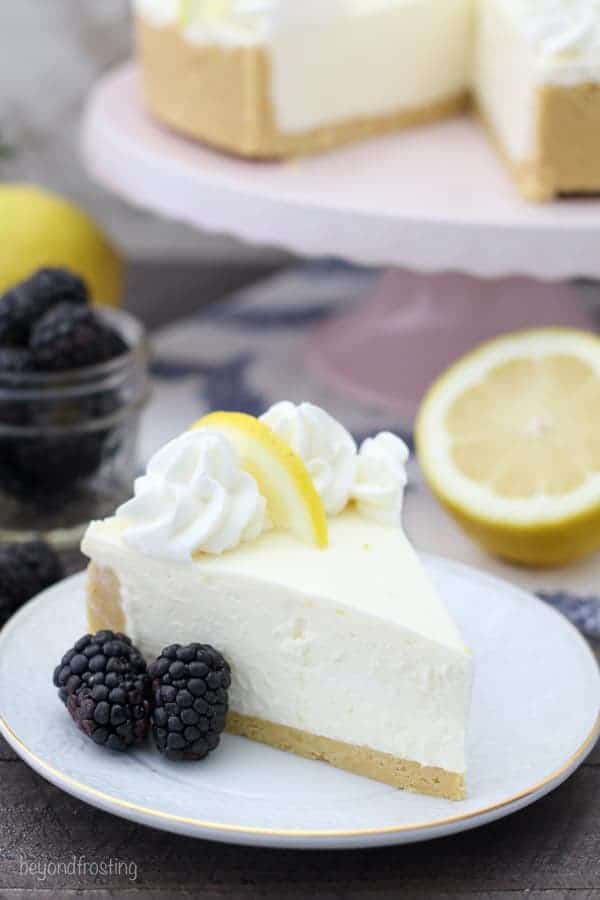 There are lots of ways I've seen lemon cheesecakes done. Some recipe use sweetened condensed milk, some use a pie filling, and some use a pudding mix. The one thing that seems to be consistent is, if you truly want that lemon flavor to shine through, you need a little bit more than just lemon juice and lemon zest. I also find that lemon extract can be helpful as well, but this is a less common household ingredient.
For this No-Bake Lemon Cheesecake, I've chosen to use lemon curd to pack in some of that classic lemon flavor you're looking for, along with a bit of lemon zest to get the bursts of flavor. To amp it up a bit, I also chose lemon Oreos for the crust instead of your traditional graham cracker crust.
Don't get me wrong, graham cracker would also be a great option for this cheesecake, as would a Golden Oreo, but I just love the added flavor you get from the lemon Oreos.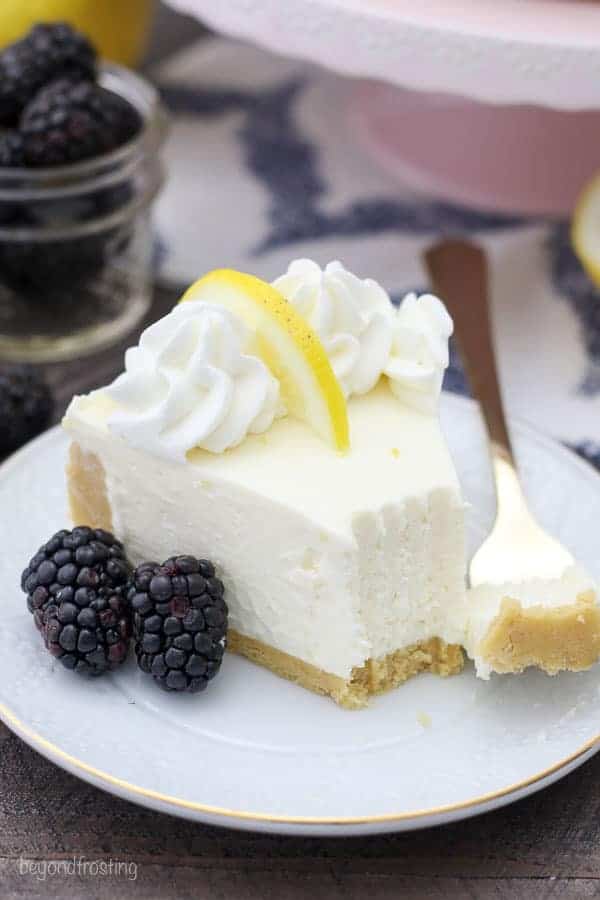 I always prefer my cream cheese to be at room temperature, which helps ingredients to be well blended. First, I whip the cream cheese for a couple of minutes and scrape down the bowl as needed. This helps incorporate some air, but also eliminates any lumps.
Prior to adding the whipped cream, which is usually the last step, you want to make sure that all of your ingredients are well blended together to create a nice, smooth finish.
Typically, I do all my no-bake cheesecakes in a spring form pan, because I am obsessed with how gorgeous it looks when you pull the sides of the pan away. If you find that your crust is sticking to the sides of the pan, there are a couple helpful hints you might try.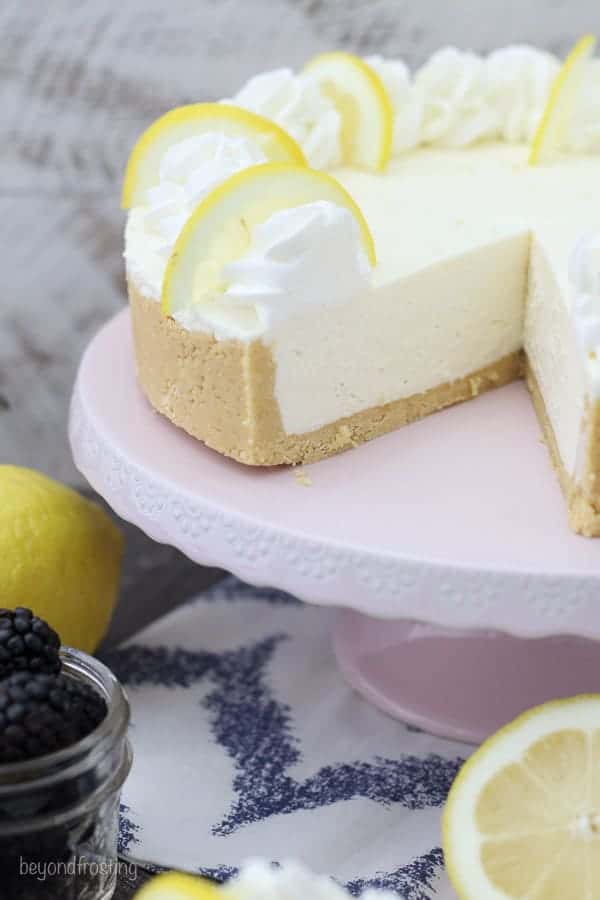 Lightly wipe the sides of your pan with a cooking spray and a paper towel prior to adding the crust. I find that lining the bottom of the pan with parchment paper also helps. When you go to remove the sides of your pan, lightly unhinge the spring and then run a flat-edged knife around the inside of your pan to release the crusts from the sides.
Personally, I do so many of these desserts that I like to use acetate cake collars to line the insides of my pan, which makes it even easier. If you're looking for more tips on how to make a crust in a springform pan, I have you covered.
If you don't own a spring form pan, there are other options for you. For instance, you could make this in a 9-inch square pan, or you could double the recipe for a 9×13 inch pan if you need to serve a crowd.
Summer is right around the corner, and I know you'll be in need of no-bake desserts, so save this one for later!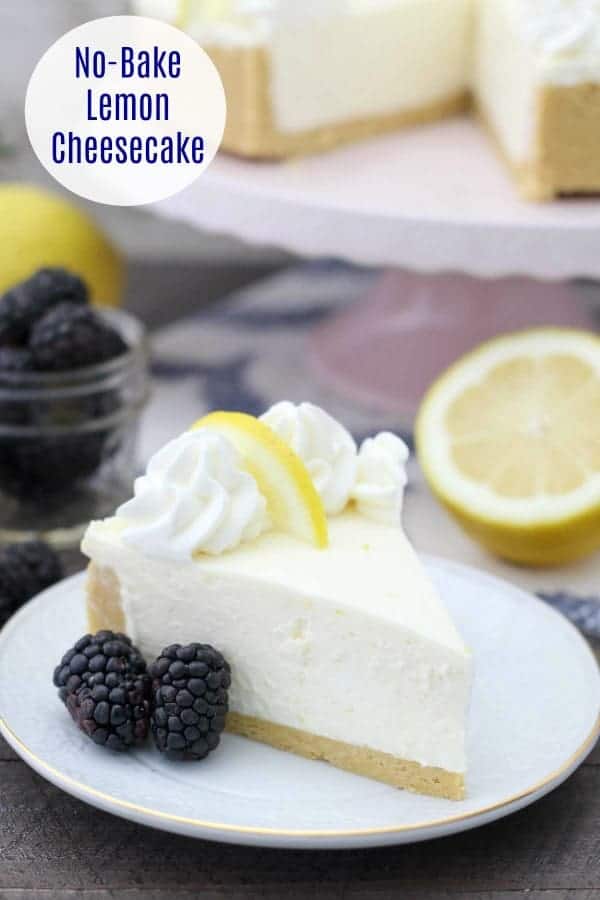 Follow Beyond Frosting:
Facebook | Twitter | Pinterest | Instagram | Bloglovin
If you love no-bake recipes, be sure to check out my cookbook, No-Bake Treats!
You might also like:
Quick and Easy Lemon Cream Pie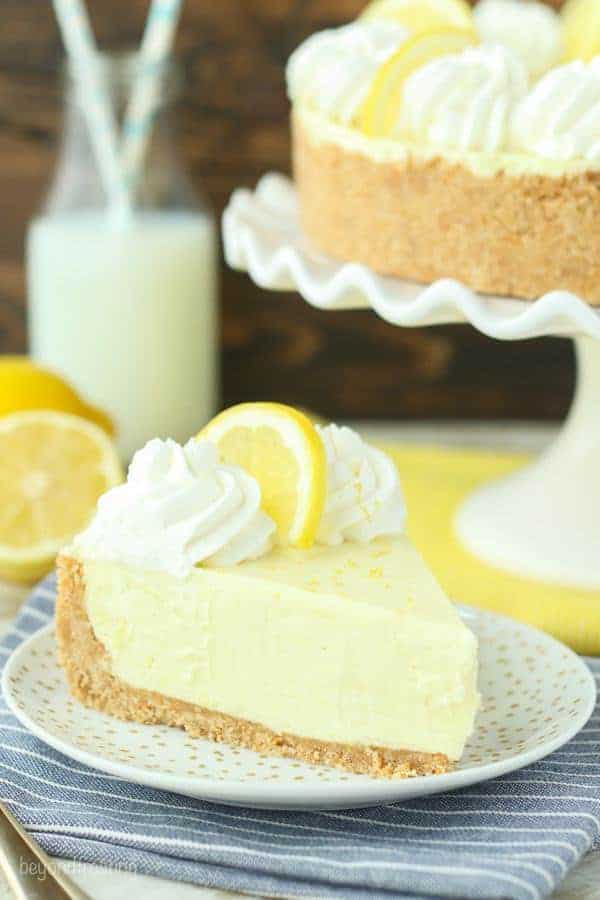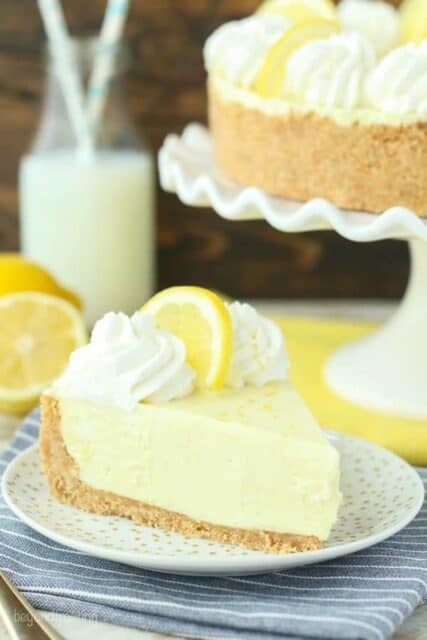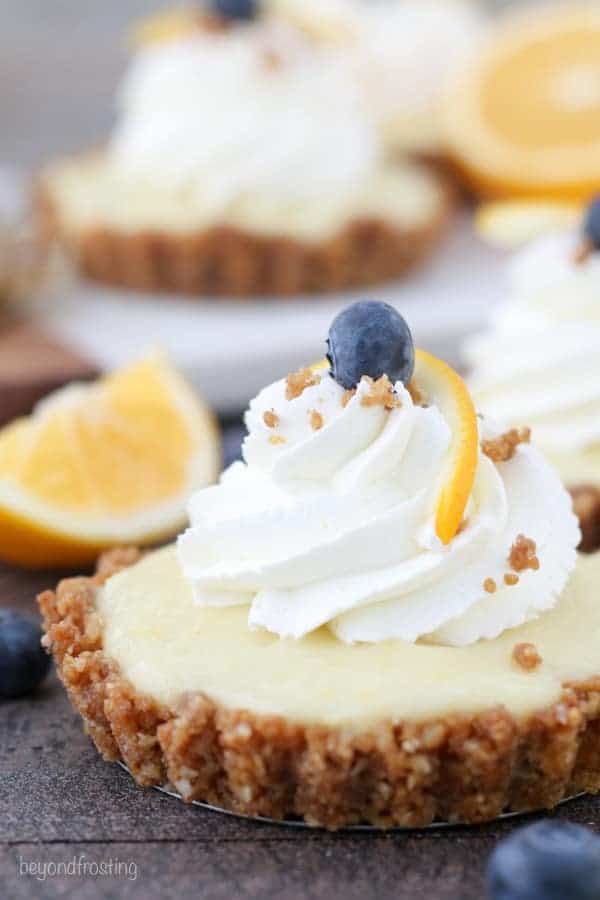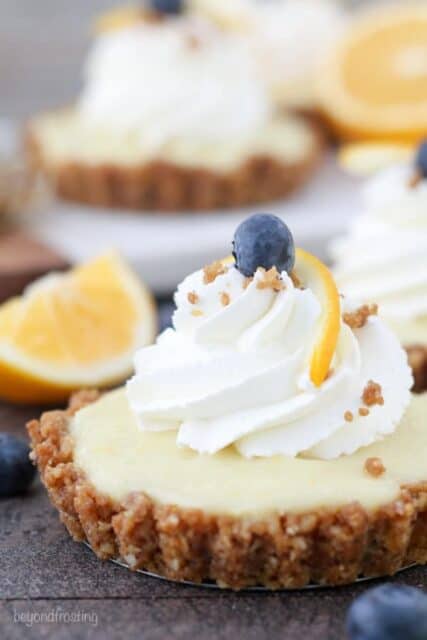 No-Bake Lemon Shortcake Icebox Cake