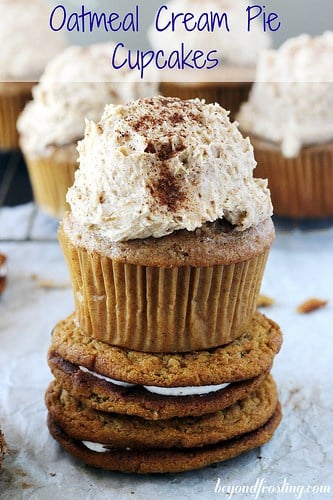 As we say goodbye to September, I do welcome October with open arms! This is kind of of a fun weekend for me because today is one of my best friends birthday and tomorrow is my mother's birthday! My friend Alison lives in Massachusetts, so I don't see her very often.  But I do recall a very memorable birthday of hers.
You see, I used to tell people I was "allergic" to pretty much any type of Asian food, because I simply didn't like it. Well Alison wanted to go to a teppan grill for one of her birthdays. She told me I could get chicken teriyaki and I would be fine. Which I was, until they started throwing things in the air and playing with the spatulas. When the chef decided to throw me a piece of Zucchini to catch in my mouth, I politely denied him, and he wasn't having it. Instead, he throws it my direction and it hits me square in the forehead. I was mortified. Fast forward to my adult life, I have now traveled to Asia for work several times, and kind of love Chinese food (just not the crazy stuff). And to this day, every time I go to a teppan grill, I am pleasantly reminded of Alison's birthday. Happy birthday Alison- I made you cupcakes.
Prepare to put your sweatpants on because I am not sure if you will be able to stop at just one cupcake.  The combination of a sweetened brown sugar spice cupcake with an oatmeal cream pie frosting will just leave you begging for more. This cupcake starts with a spice mix cake mix with some added brown sugar, cinnamon and nutmeg. The frosting is a creamy marshmallow-cinnamon frosting with some Little Debbie Oatmeal Cream Pies mixed into the frosting. Seriously amazing stuff you guys.  I have kind of been obsessing about an Oatmeal Cream Pie frosting, since I saw THIS CUPCAKE– WOW . I LOVE LOVE LOVE Oatmeal Cream Pies, but I simply feel so guilty eating them. So I hide my guilt by adding them into the marshmallow frosting. Problem solved.
Now I do love a healthy portion of frosting. So my frosting makes enough to generously frosting more than 24 cupcakes. You can see from my photos that I put a heaping scoop of frosting on each cupcake. You could most definitely frosting an 8" or 9" cake as well.
Print
Oatmeal Cream Pie Cupcakes
---
Prep Time:

20 minutes

Cook Time:

15 minutes

Total Time:

35 minutes

Yield:

24 Cupcakes
Ingredients
For the Cupcake:
1 Box Spice Cake Mix
3 Large eggs
3/4 C Buttermilk
1/2 C Vegetable oil
3/4 C Sour Cream
1 tsp Pure vanilla extract
2 tsp Cinnamon
1/2 tsp Nutmeg
2 tbsp Light brown sugar
For the Frosting:
7 Oatmeal Cream Pies
1 1/2 C Unsalted butter at room temperature
1 7oz Jar Marshmallow fluff
2 tsp Pure vanilla extract
4-5 C Powdered sugar
2 tbsp Heavy whipping cream
2 tsp Cinnamon
Pinch on salt
---
Instructions
Preheat oven to 350°F.
Combine spice cake mix with eggs, buttermilk, oil and sour cream. Mix on medium speed just until combined.
Add vanilla extract, cinnamon, nutmeg and brown sugar, continue mixing until incorporated.
Line a muffin pan with cupcake liners and fill each one 2/3 full of batter.
Bake at 350° for 15-18 minutes. Check for doneness by inserting a toothpick in the middle of the cupcake. If the toothpick comes out clean, your cupcakes are done.
Allow cupcakes to cool for five minutes before transferring to a wire rack and cool completely before frosting.
To prepare the frosting, start by grinding up the Oatmeal Cream Pies using a food processor to grind into a small crumbs. Set aside.
Allow butter to come to room temperature enough for it to be slightly softened but not melted. Whip butter in mixer using the paddle attachment for several minutes until butter is smooth and creamed.
Add jar of marshmallow fluff and beat into butter until well combined. Mix vanilla extract into butter and fluff combination.
Pour powdered sugar into mixing bowl two cups at a time, mixing well after each addition. I used five cups for my frosting to make it a little more stiff.
Add heavy whipping cream and beat into the frosting. This helps to add to the creaminess of the frosting while cutting down the sweetness from the powdered sugar and marshmallow fluff.
Lastly, added the cinnamon and a pinch of salt. Once mixed in, add the Oatmeal Cream Pie Crumbs and beat on low until incorporated.
These cupcake are the perfect fall treat. Could you imagine a little apple pie filling on the inside of these cupcake?  This recipe is a keeper. Check out some other recipe below that you won't want to miss!
Oatmeal Pumpkin Spice Pudding Cookies