This post may contain affiliate sales links. Please see my full disclosure policy for details
Salty meets sweet in these No-Bake Butterscotch Bars. Layers of peanut butter, pretzels, butterscotch ganache and salty cashews. These bars are a great snack!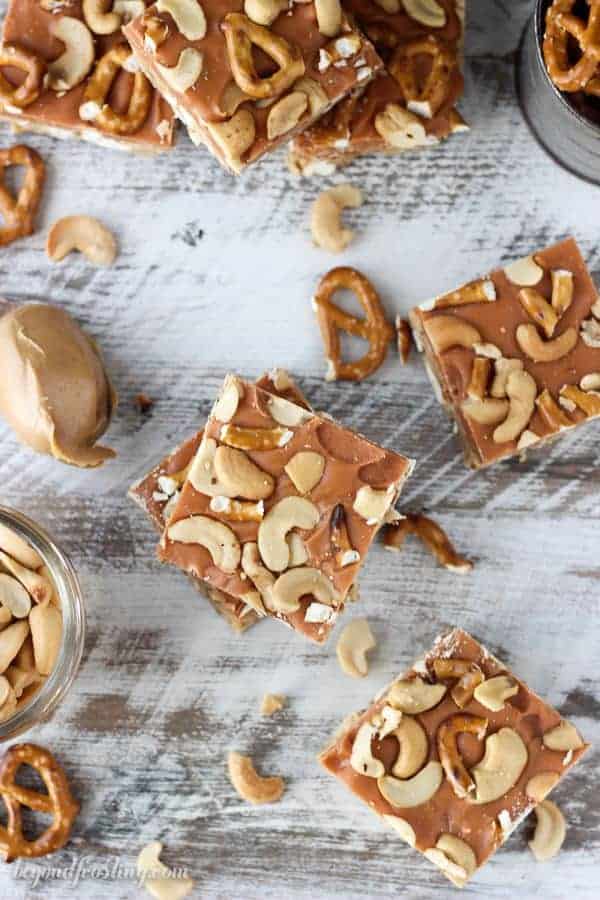 Sometimes you just need a salty and sweet snack to get you through the day. Does anyone else go digging in their cabinets for a 3 o'clock snack? Oddly enough I find that if I am really busy, I snack less often at work. Also considering now that I have invisalign, I have to brush ALL the time, I am picking and choosing my meals wisely.
It's really hard at my office because there is ALWAYS snacks, tempting treats, birthdays, happy hours, celebrations. It's crazy. And that doesn't even take into account all the dessert I bring on Mondays and Tuesdays after a long weekend of work.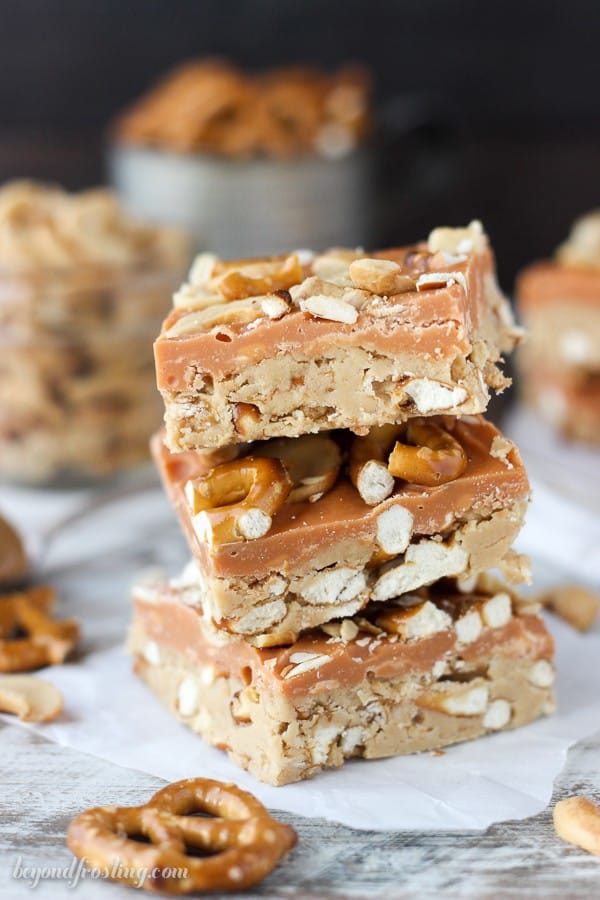 These No-Bake Butterscotch Pretzel Bars made a recent appearance during a baby shower at our office. There's a lot going on here and it's all wonderful. I just shared this recipe over at the Better Homes and Gardens blog, Delish Dish. I didn't change much from the original recipe, because it was too good already!
The "crust" on these bars a mixture of peanut butter (yum!), powdered sugar, butter and pretzels. I loosely crushed the pretzel using a rolling pin and mashed them into the crust. The original recipe called for a 9-inch by 13-inch pan, but I felt the crust would not be thick enough, so I decided to use a 9-inch square pan instead. I recommend you do the same!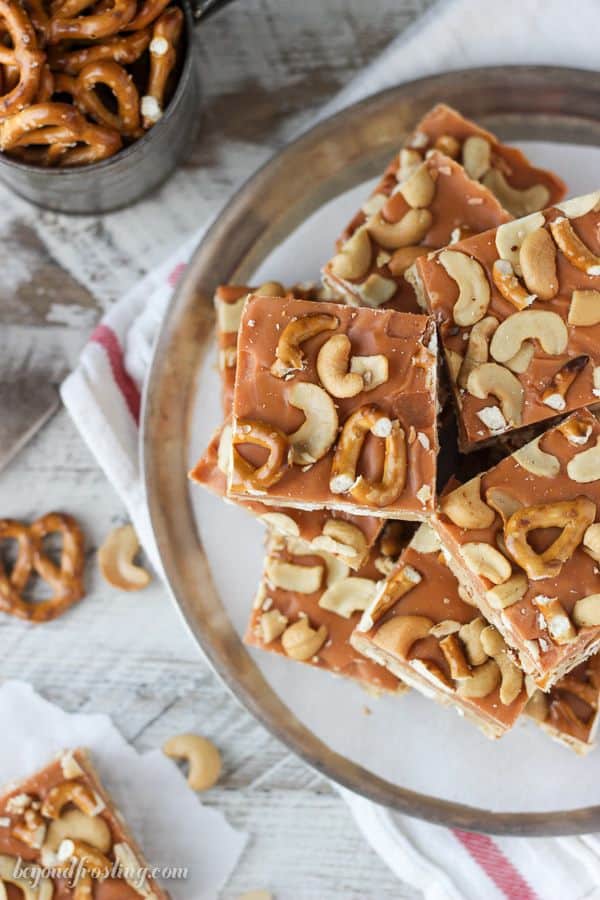 On top of that salty crust is a nice thick layer of butterscotch ganache which I made using butterscotch chips and heavy whipping cream. Go ahead and pour that over the crust and then sprinkle the top with cashew pieces. I decided to use cashews because they are more buttery than peanuts, but you can use any type of nut you prefer.
These bars do need a little time to set, so I popped it in the fridge until the ganache was firm. If you wrap your pan with parchment paper, it makes it easier to pull these bars out of the pan and then slice up and serve!
If you want the recipe, you can skip straight to it. Or you read some additional details over at Delish Dish.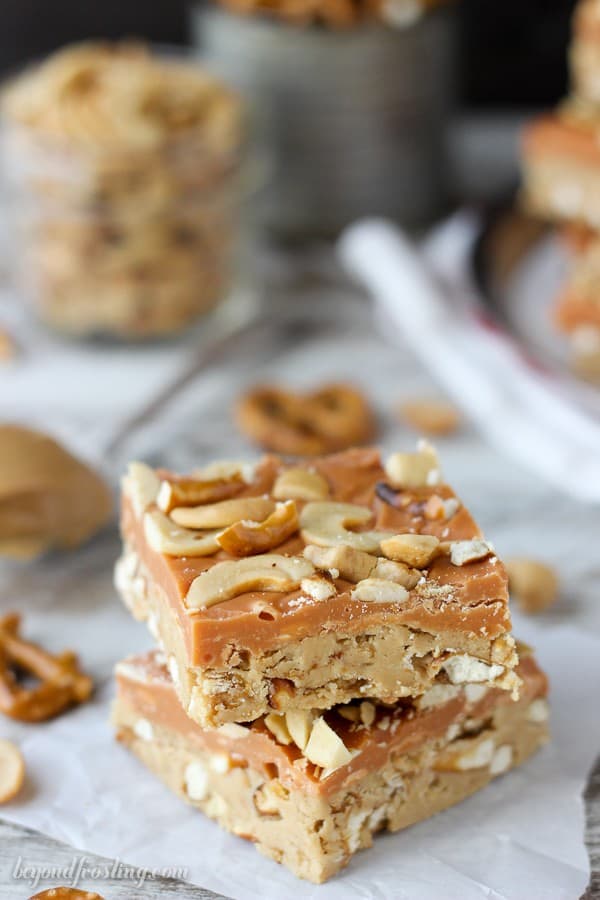 Facebook | Twitter | Pinterest | Instagram
If you love no-bake recipes, be sure to check out my cookbook, No-Bake Treats!