I am so glad you love poke cake recipes as much as I do. A poke cake is a cake filled with pudding, jello, sweetened condensed milk or fruit and topped with whipped cream. If you love cake as much as I do, you have to try making a poke cake. These are traditionally served cold and perfect for potlucks and parties.
You must also be looking for a reliable poke cake recipes. I have over 30 poke cakes ranging from chocolate cake to vanilla cake recipes, and plenty of cake mix recipes as well. My favorite thing about poke cakes is that the flavor combinations are endless! So scroll down below for a complete list of my poke cake recipes, and if you aren't sure what the heck a poke cake is, there's some more information for you below!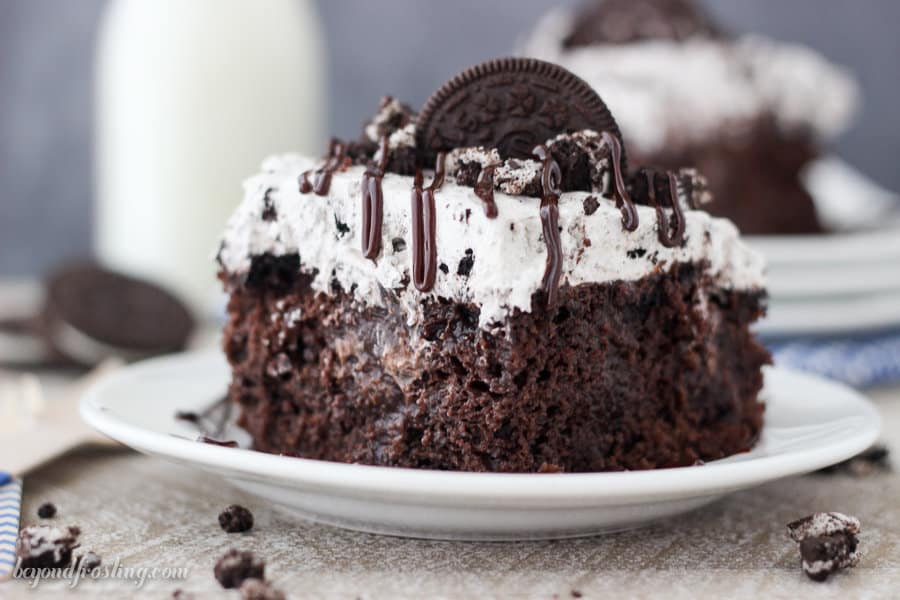 What is a poke cake?
A poke cake is cake made traditionally in a 9×13 inch pan and once it's baked, you take the end of a wooden spoon and poke holes all over the top of the cake. Then you fill the cake with a liquid such as sweetened condensed milk, pudding or jello. The poke cake is then topped with whipped topping and traditionally served cold.
If you've been looking for a poke cake recipe you can't live without, look no further, I've rounded up 15 of the most irresistible poke cakes or you can scroll through my collections below.
How to make a poke cake?
Poke cakes can be made as a homemade recipe or from a boxed cake mix.  First you what bake the poke cake either according to the instructions on the box or from your homemade cake recipe.
Once the can is baked, use the end of a wooden spoon and poke hole all over the top of the cake.
Then, you pour your liquid filling over top of the hole. The most commonly used fillings are either pudding, jello or sweetened condensed milk. This is also known as a pudding poke cake.
If you're using pudding or jello, whisk the mix together with the liquid and then pour it directly over the cake while it is still liquid. Typically you then need to refrigerate the cake for 5-10 minutes until the pudding is firm.
Then cover your poke cake with whipped cream. I love changing the flavors of my whipped cream, some of my favorite are hot chocolate whipped cream and cinnamon maple whipped cream.
Can I make my poke cake into cupcakes?
I often get asked if my poke cake recipes can be made in cupcakes. Personally I do not like to make them as poke cakes because the pudding often saturates the cupcake and a traditional cupcake liner is not meant to handle the liquid.
However, I do know people who have done it successfully. Instead I prefer to make cream pie cupcakes. Instead of filling the cupcake with liquid pudding, I fill it with a pudding that has set in the fridge and then I top it with whipped cream. The concept is similar but the method to prepare it is different.
Most Popular Poke Cake Recipes
These are the most popular poke cakes from Beyond Frosting, in no particular order
Sinful Triple Chocolate Poke Cake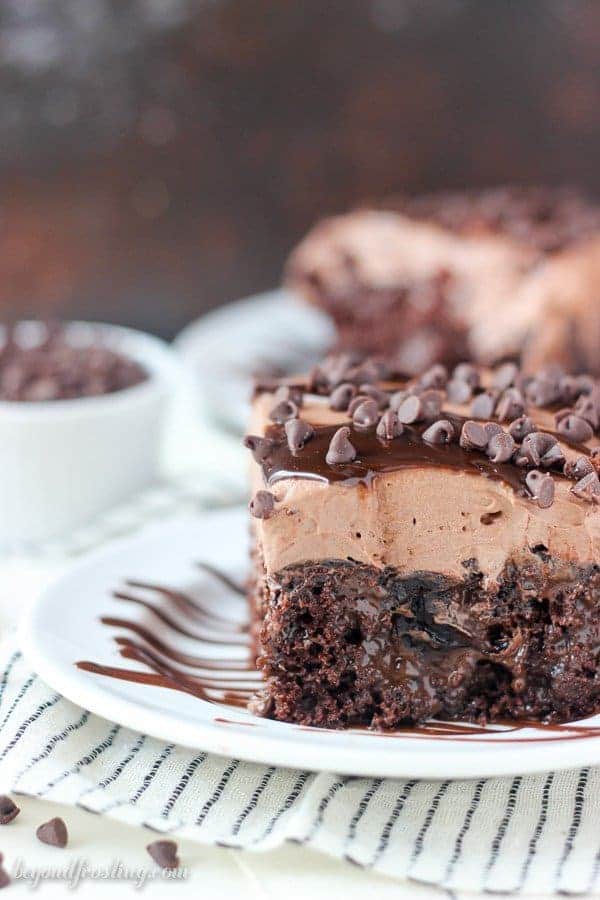 Strawberry Cheesecake Poke Cake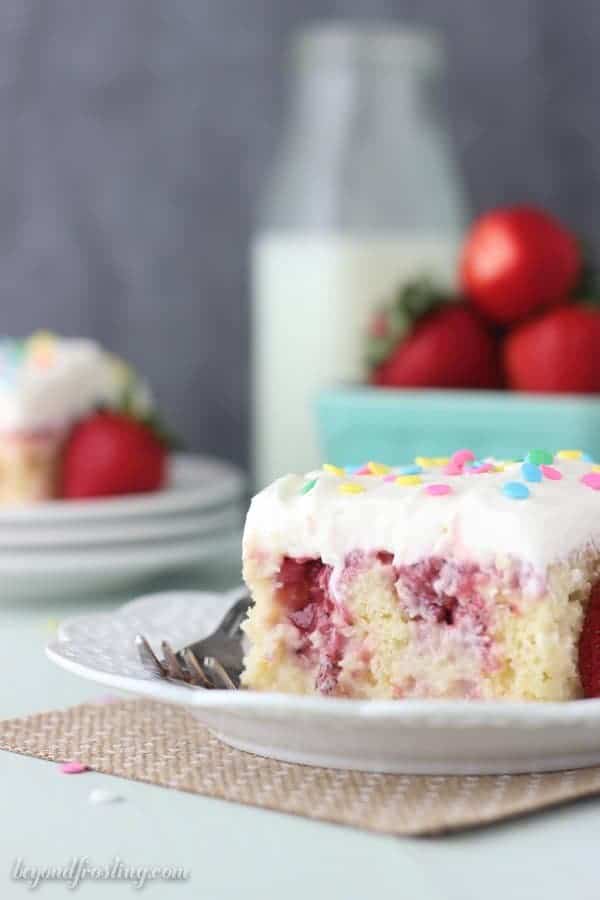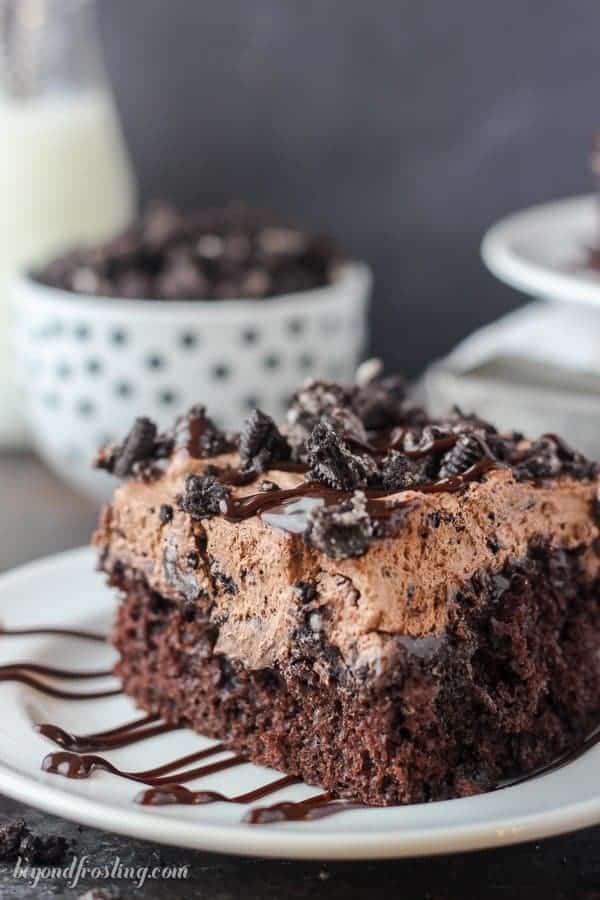 Chocolate Chip Cookie Poke Cake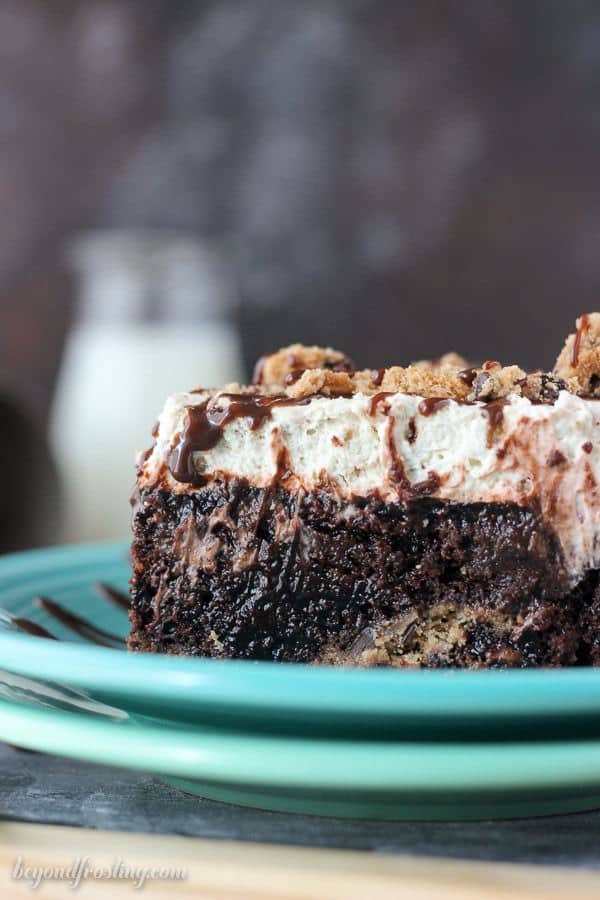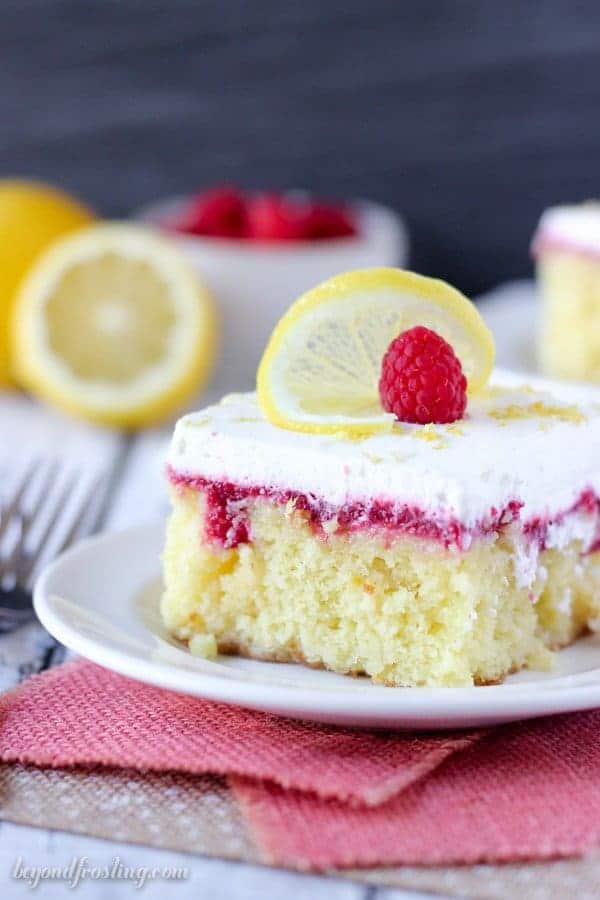 Easy Homemade Chocolate Poke Cake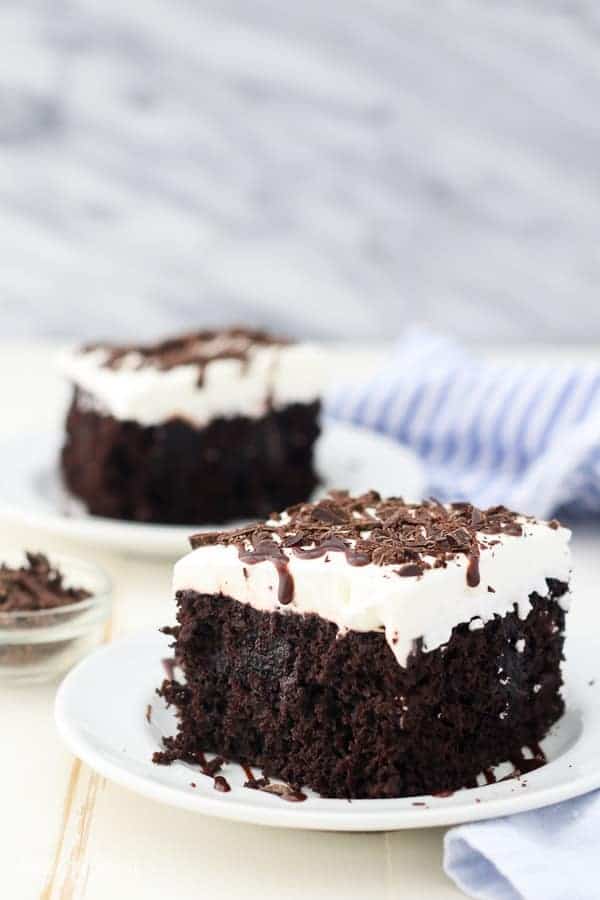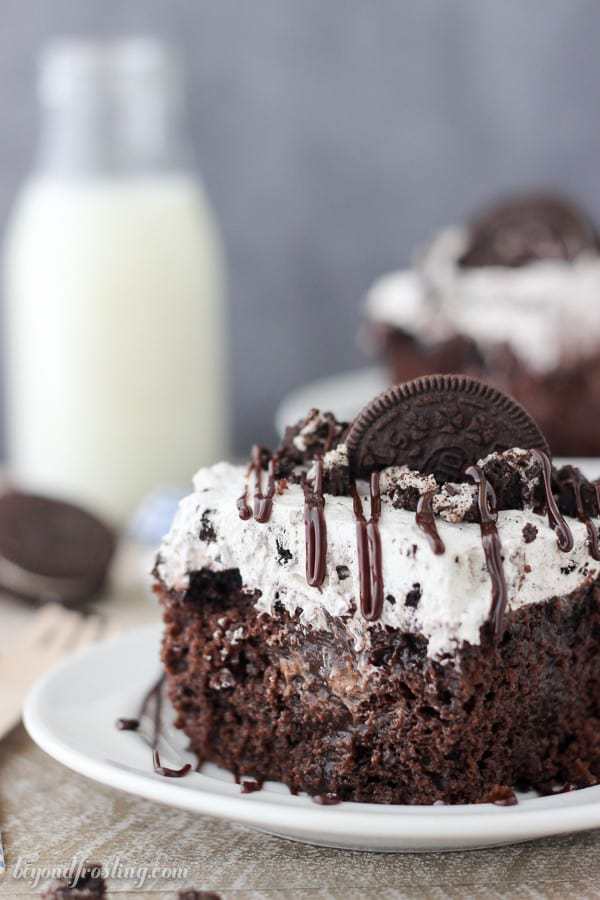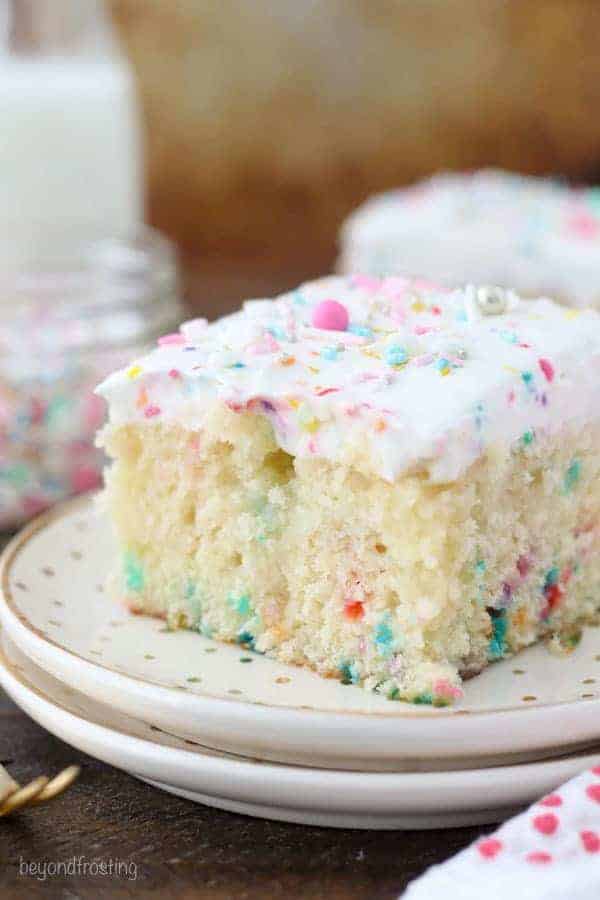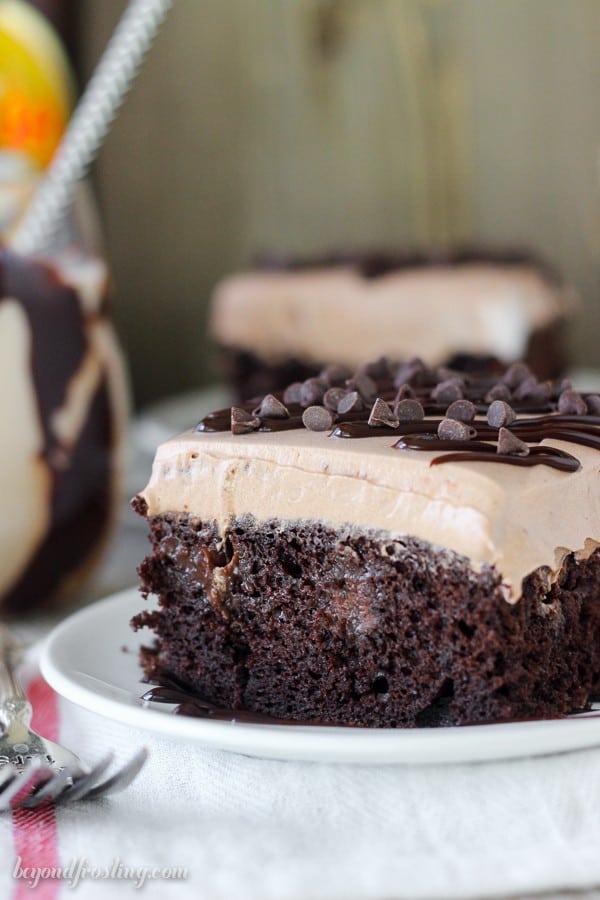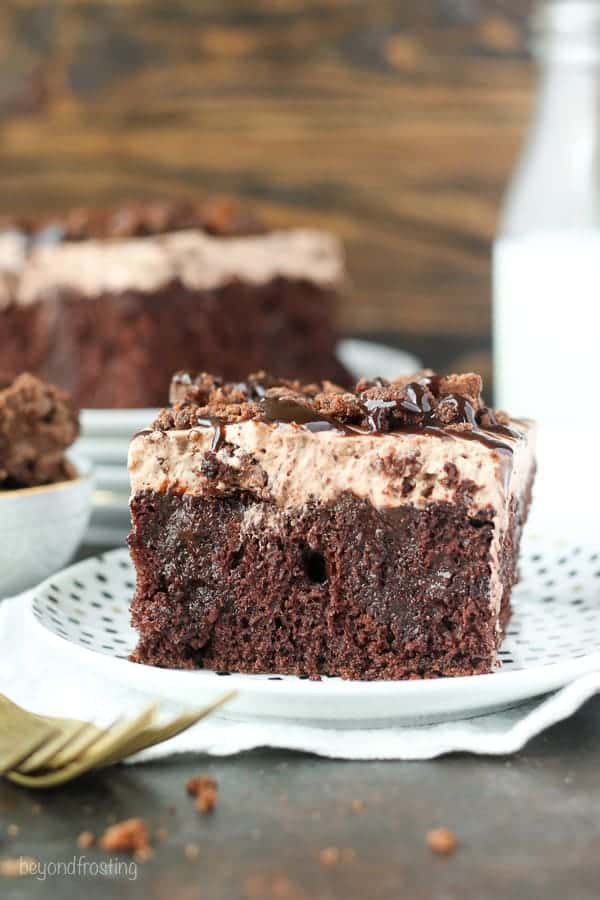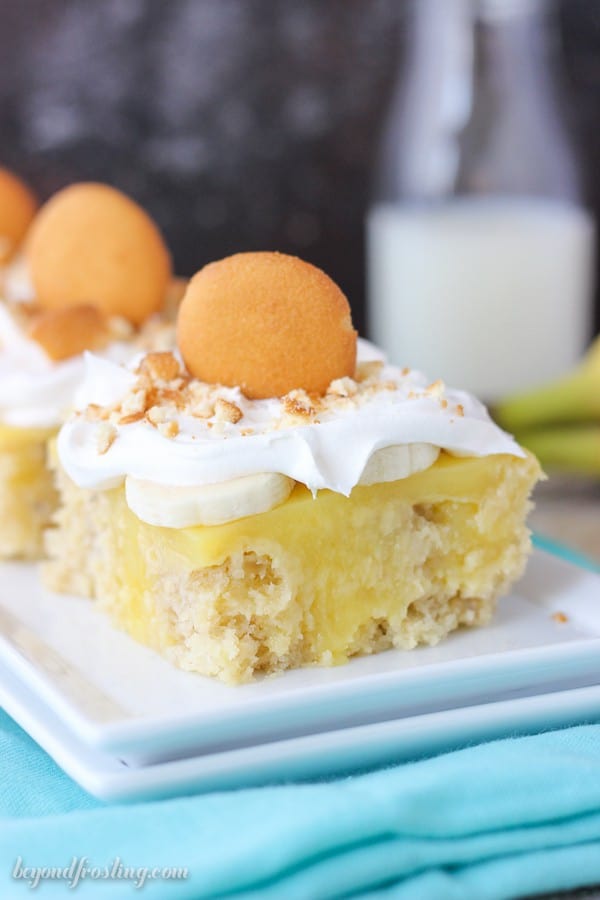 Double Mint Chocolate Poke Cake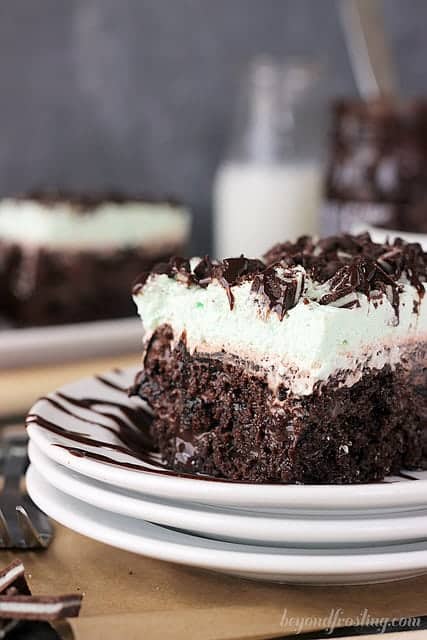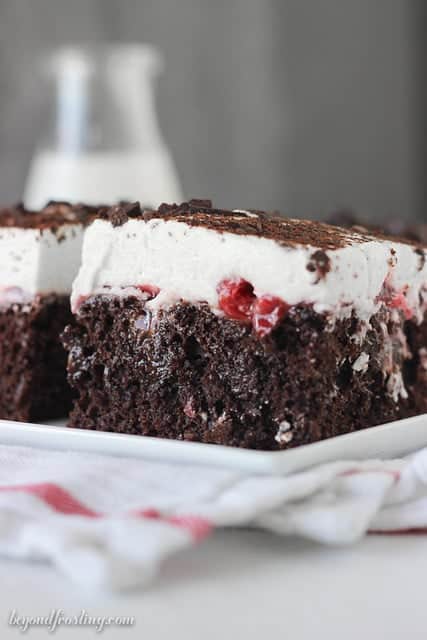 Blueberry Cheesecake Poke Cake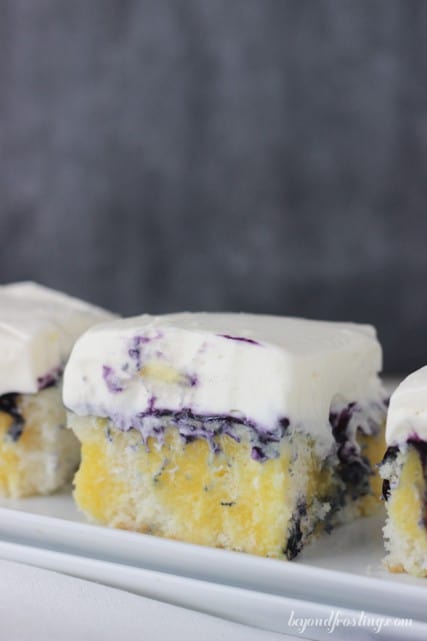 Fall Themed Poke Cake Recipes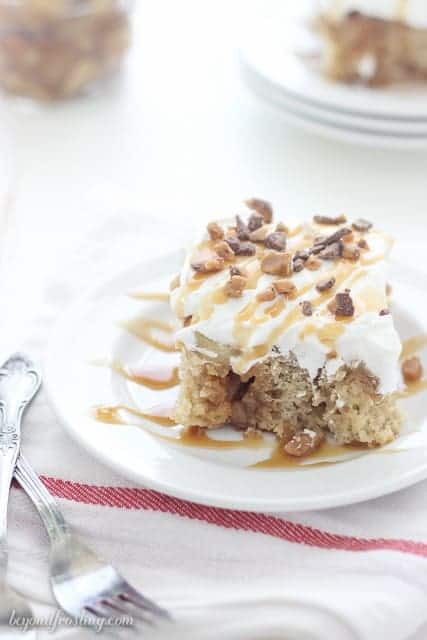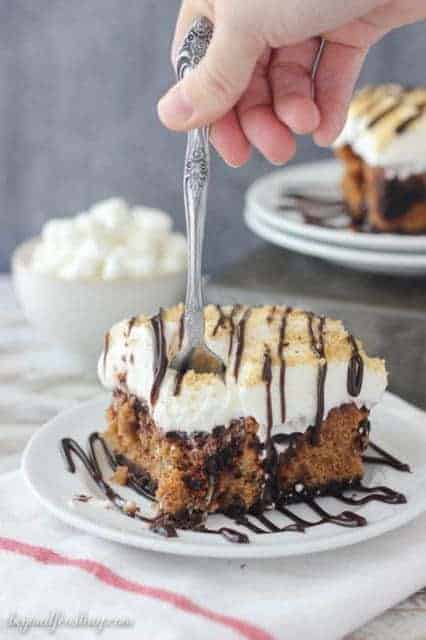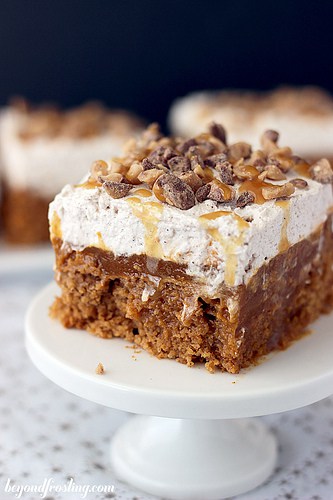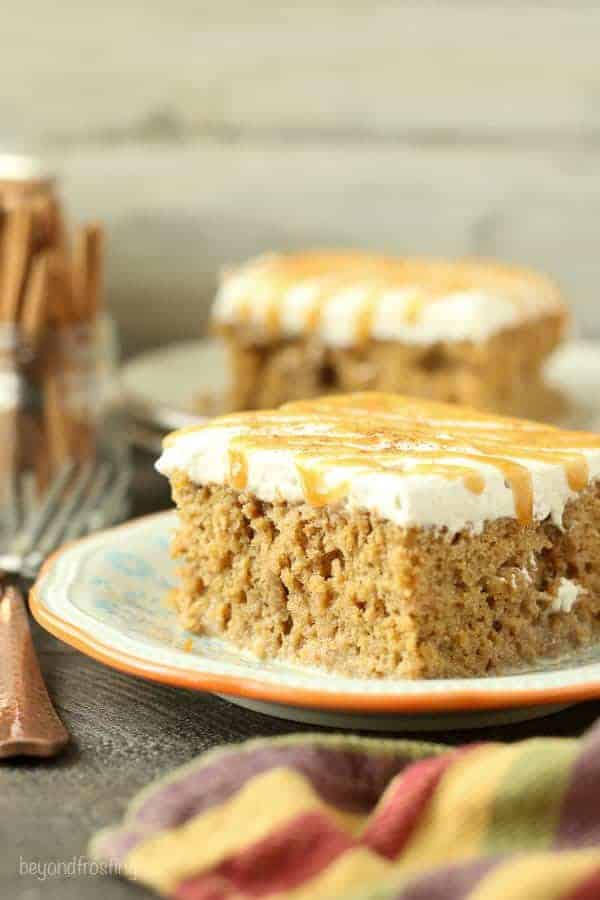 Christmas Themed Poke Cake Recipes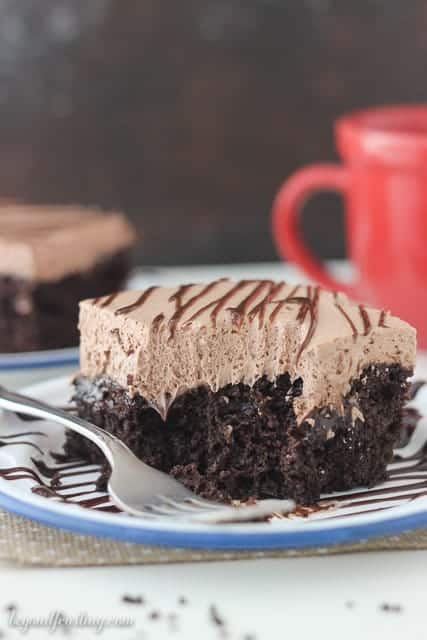 Peppermint Hot Chocolate Poke Cake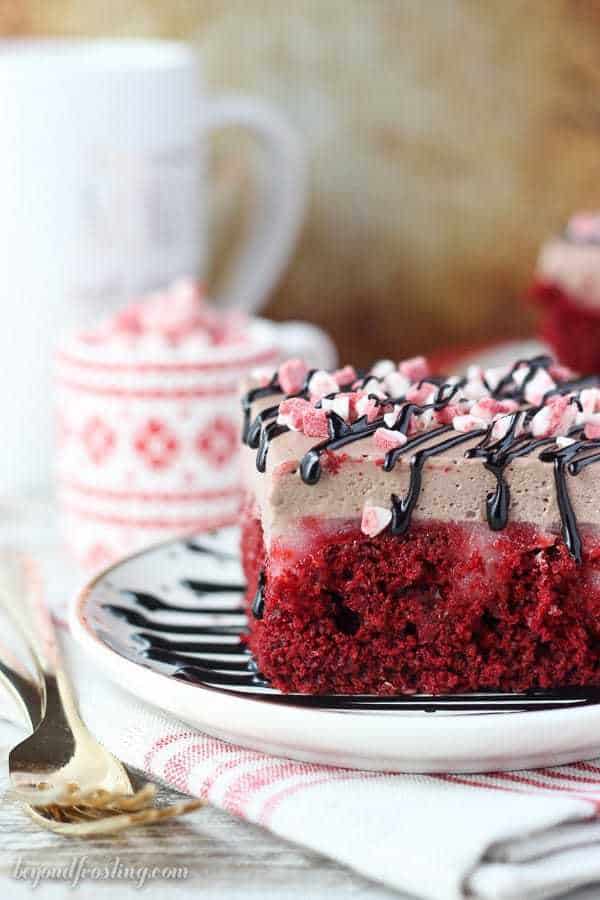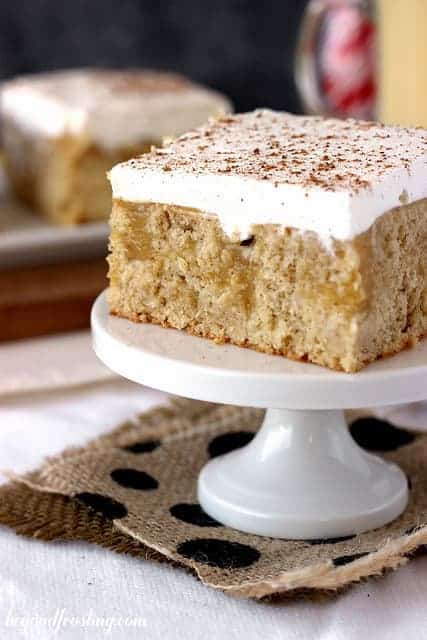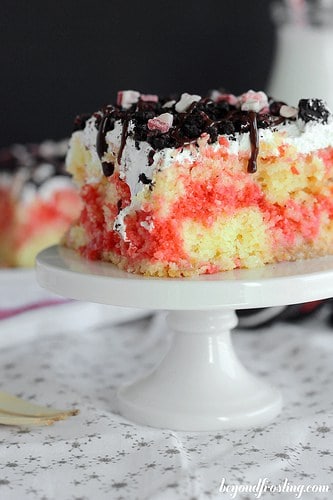 Even More Creative Poke Cake Recipes
Strawberry Milkshake Poke Cake
Cherry Chocolate Chip Poke Cake 
Chocolate Banana Cream Pie Poke Cake
Peanut Butter Chocolate Poke Cake
Chocolate Cherry Cheesecake Poke Cake
Cinnamon Coffee Cake Poke Cake
Strawberry Cake Batter Poke Cake