This post may contain affiliate sales links. Please see my full disclosure policy for details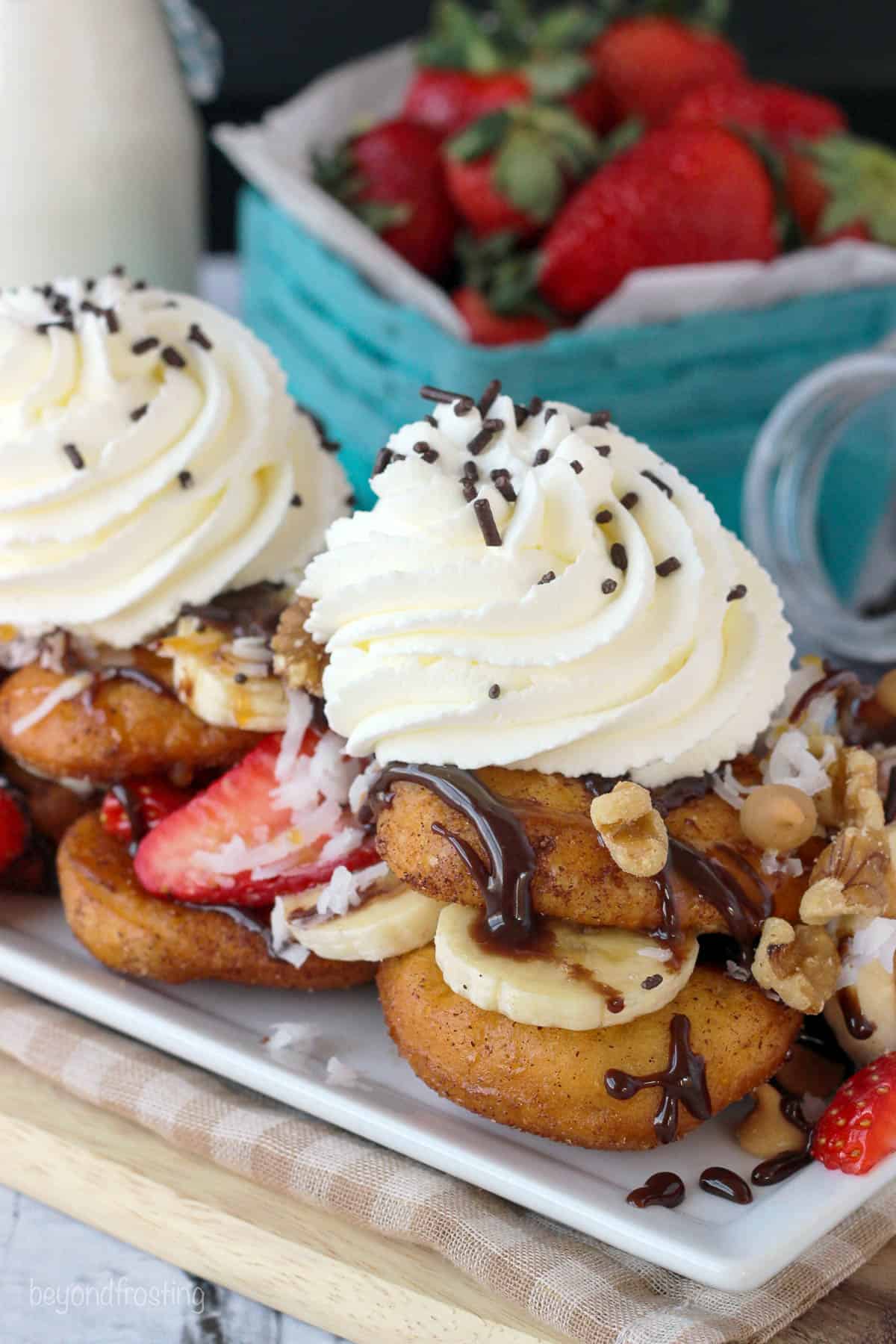 EEK- Today is an exciting day! I am headed to Utah for the Build Your Blog Conference hosted by Six Sisters. Of course, I am elated that there is a blogging conference in the winter, in a state that offers top notch ski slopes. Whomever had that idea is just a genius! Naturally, I built in a few days of riding into my trip.
At least once a season I try to get together with each of my parents for ski trip, and this time it's my dad's turn. He and my brother are flying in to spend a couple of days with me in Park City before the conference. I attended my first blogging conference last summer in Austin, and BYBC will be the second one I am attending.
I am really excited to have had one conference under my belt, and hopefully I won't awkwardly feel like the new kid in town again. Plus, over the past year, I have had the chance to interact with so many different bloggers, I can finally put a face to a name. If you are reading this and happen to be attending, please reach out to me! For updates during the conference, be sure to keep up with me on Twitter and Instagram.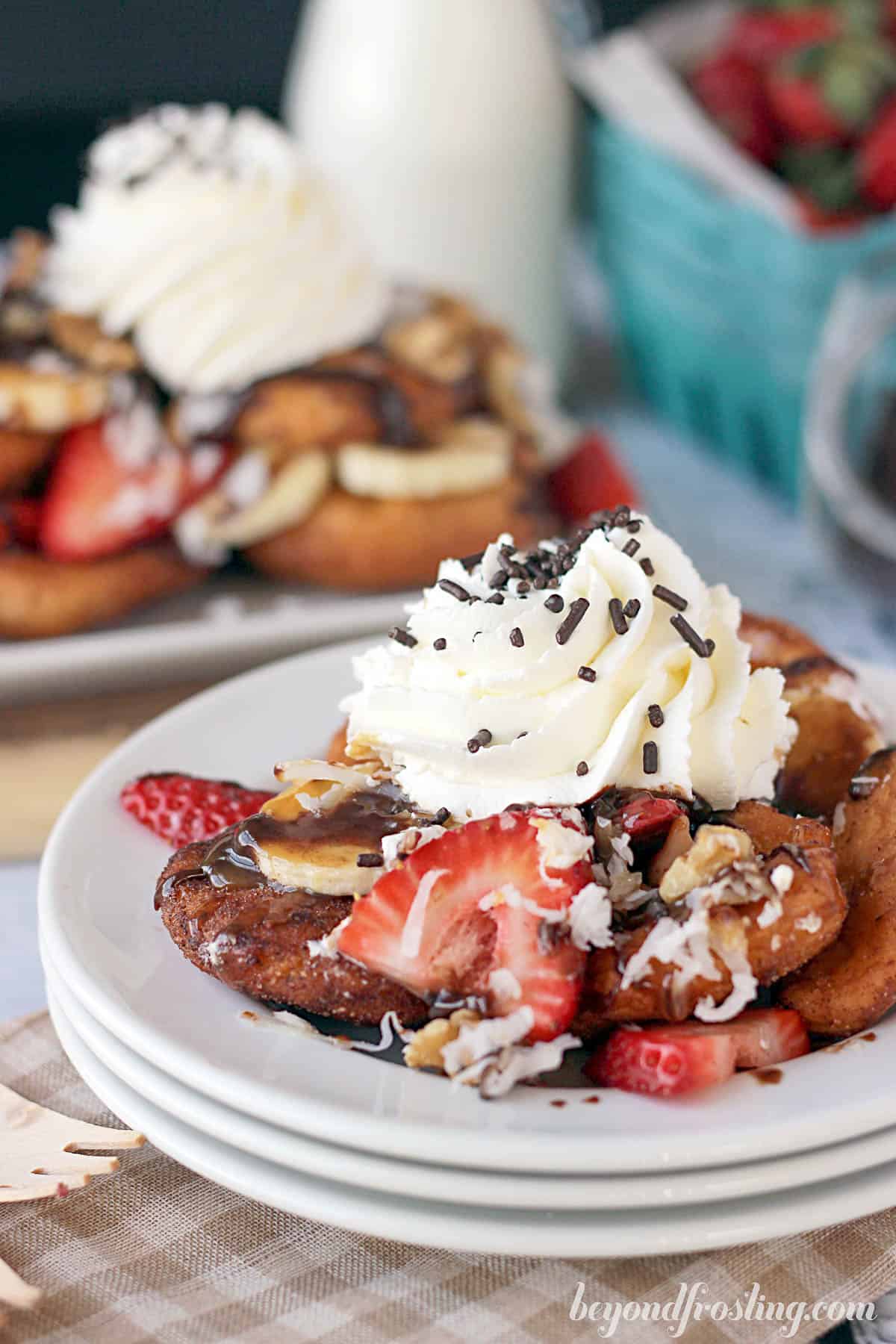 So this past Sunday was a major sporting event, I think they call it the Superbowl? I am not a huge sports fan, and really would just be coming for the food. However, I happen to be flying home from Denver, where every corner I turned was decorated in orange and blue. Not to mention the updates on the score during the flight. And while I was flying during the game, the food was all I could think about. The past couple of weeks, I made some awesome donut recipes using Pillsbury Grands biscuits (see here and here), and I have another one for you today.
These Donut Dessert Nachos are made with mini donut discs, as is, bite size donut "chips". They are loaded with some of my favorite fixings: caramel, chocolate, strawberries, bananas, coconut and whipped cream. Of coarse I also added some peanut butter chips and walnuts because why not? The perfect thing about dessert nachos is that you add pretty much anything you want. With regular nachos, one thing can throw me off, like black beans or jalapenos- yuck. Or not enough cheese, what a waste. So yeah, donut nachos are my jam. I have done a dessert nacho before, but what makes these donut nachos 1000 times better is that there are donuts- duh. Did you see that one coming?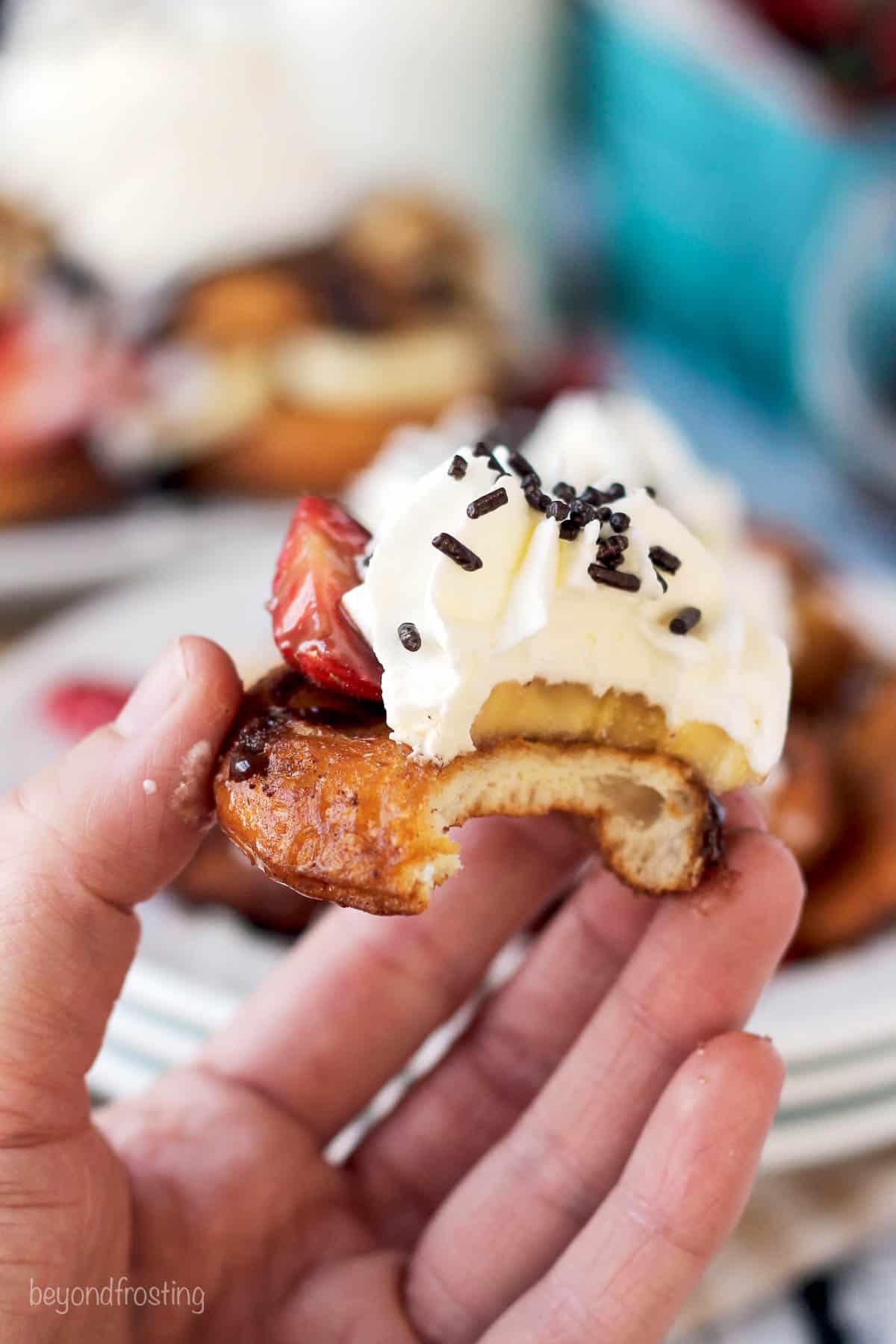 With a little bit of prep, these come together pretty nicely. Get yourself some Pillsbury Grands biscuits and heat some oil on the stove. This dough really puffs up when it is fried, so roll the dough out super thin, about the thickness of a dime, and cut out circular discs. Drop the dough in the deep fryer for 30 seconds, turning over half way through until golden brown. The best part about the dough is that you can use the scraps to re-roll it out and make more "chips". Allow the deep fried donuts to cool, and then throw them in a Ziploc bag and toss them around with some cinnamon and sugar. Now we're talking. Then, prepare your toppings, put on your stretchy pants and get ready to dig in.
Print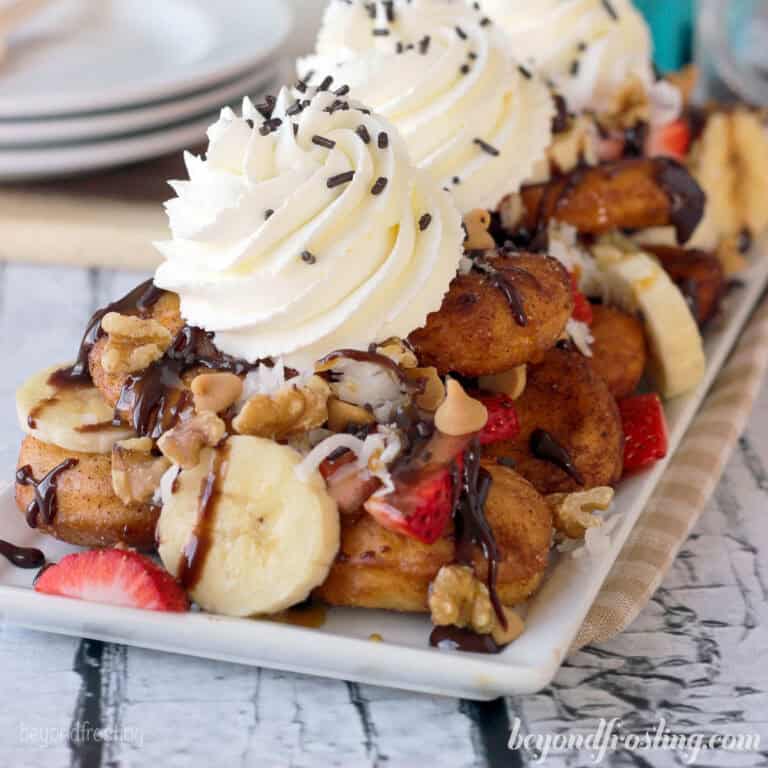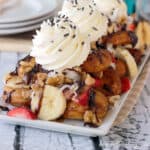 Donut Dessert Nachos
Author:

Prep Time:

20 minutes

Cook Time:

5 minutes

Total Time:

25 minutes
Description
Mini donut discs that are loaded with caramel, chocolate, strawberries, bananas, coconut, and whipped cream.
Ingredients
For the Donuts:
1

Bottle Vegetable oil 48 oz

1

Container Pillsbury Grands Biscuits

1 tbsp

Cinnamon

2 tbsp

Sugar
Suggested Toppings (Optional):
Caramel Sauce
Chocolate Sauce

1 pint

Strawberries

1

–

2

Bananas

1/4

C Shredded coconut

1/4

C Peanut butter chips

1/2

C Chopped walnuts
Whipped Cream
Instructions
In a medium sized pot, empty a full container of vegetable oil. Attach a candy thermometer to the size of the pot. Heat oil over medium heat until it reach 360-375° F. Turn your heat down slightly to prevent the oil from getting too hot. Use extreme caution, oil will be very hot.
Remove biscuits from the container and use a rolling pin to thin them out, about the thickness of a dime. Use a round cookie cutter to cut the dough into circles.
Once the oil is heated, slowly drop biscuits into the oil. Fry for about 20-30 seconds a side until golden brown. Remove with a pair of thongs and set on a paper towel lined plate to drain the excess oil. When finished deep frying, leave your candy thermometer in the oil until it is completely cooled.
Assemble your nachos by alternating layers of the donut chips with your toppings. Some of the toppings I suggested are listed in the above recipe. Add or remove toppings as you see fit!
Category:

Dessert

Method:

Fried

Cuisine:

American
Keywords: no bake desserts, donuts, homemade donuts