This post may contain affiliate sales links. Please see my full disclosure policy for details
These Lemon Cake Mix Cookies are just what you need to brighten up the day. These lemon infused cookies are made with a lemon cake mix and drizzled with white chocolate.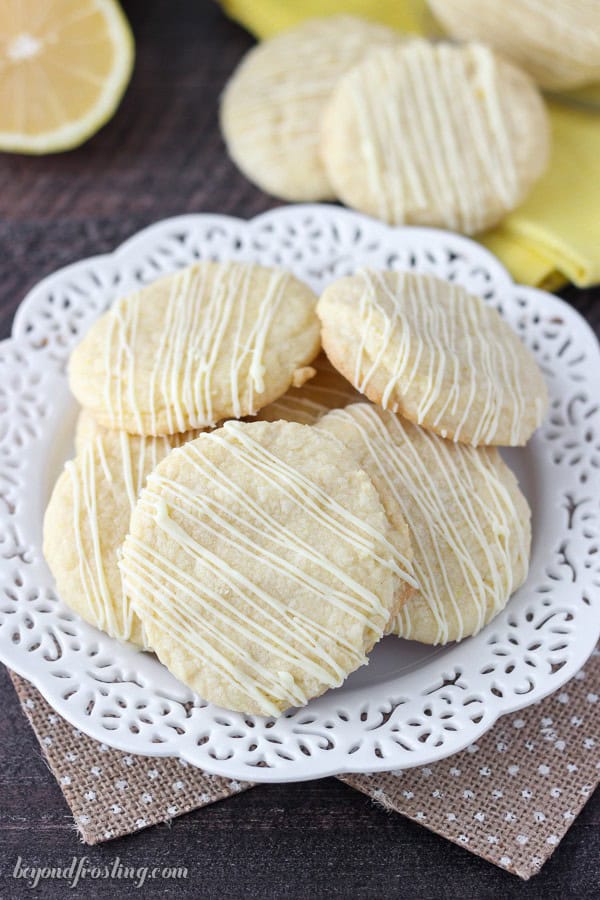 How was your weekend? I know it's already Wednesday but with Monday being a holiday, my whole week is a bit thrown off. Sunday was Valentine's day and we spent a quite day at home. My boyfriend made us tacos for dinner and I popped a long-awaited bottle of champagne. We finished off our evening with the mid-season premier of walking dead. I know what your thinking, we're so fancy, right? What did you all do?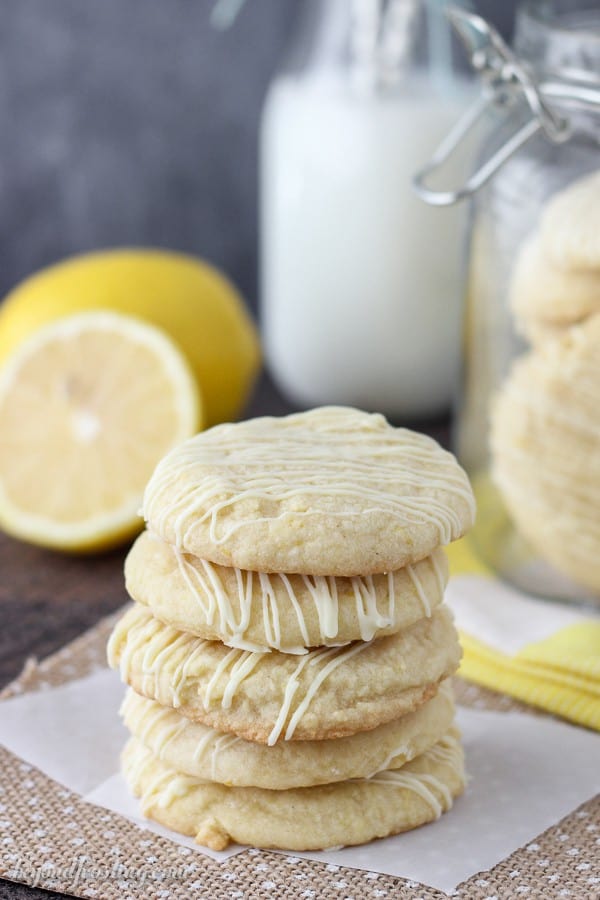 Monday I stayed in my PJ for most of the day, working on more updates for my cookbook and ate pizza for dinner. Overall I would chop this weekend up to a huge success. Tacos, pizza, champagne and PJs. Besides all that, I also got a ton of work done.
Today it's back to my strict diet. I do owe you guys an update on my progress. It's going well! The hardest part by far is when I am baking. It is very difficult to resist tasting everything and a bite or two really adds up. I mean, I made 4 different cheesecakes this weekend. Yes 4.
After a long weekend break, it's finally time to share these Lemon Cake Mix Cookies with you! It's true, I've been hanging onto these for quite some time now. I figured since it's in the high 80s here, our winter had suddenly flown out the window and it's straight up summer time weather right now. It is the perfect time to share these.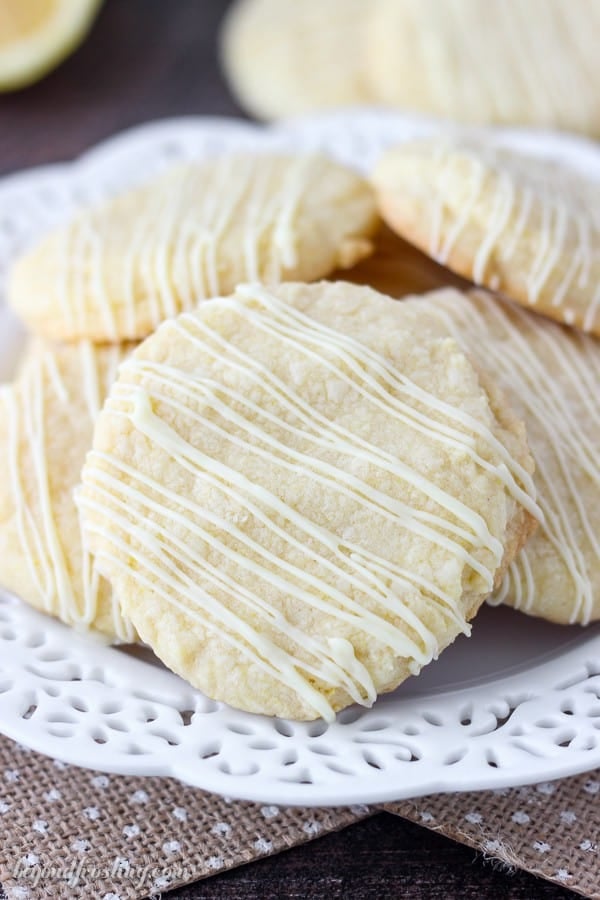 I think by now you know that I've got a hankering for cake mix cookies. They are super soft, usually chewy in the middle and crispy on the edge. I've done red velvet and I've done chocolate, now it's time to make a lemon version.
What makes these lemon cookies a little extra flavorful is the lemon zest I added to the cookie dough batter. It gives these cookies that extra zing that you want in a lemon dessert while adding a bit of freshness.
These lemon cookies are drizzled with a white chocolate glaze. It's nice to have a little sweetness to offset the tartness from the lemon cookies. It the perfect way to balance out these cookies. You could also stuff these with white chocolate chips if you felt so inclined.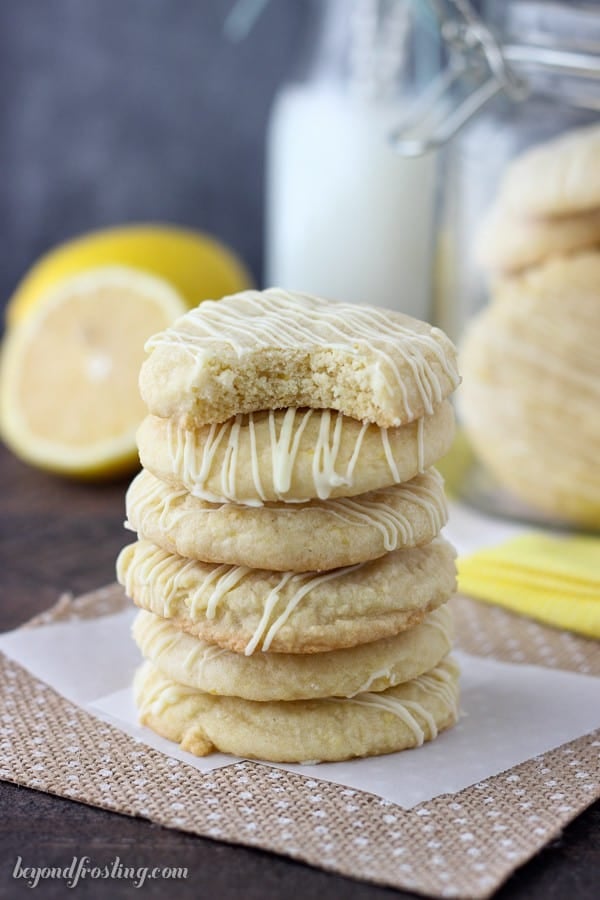 I first shared this recipe for Lemon Cake Mix Cookies over at Food Fanatic. I will be contributing there monthly shares all kinds of cake mix concoctions. You guys know that I love cake mix because you can get very creative with it. It helps take some of the guess work out of baking. Everyone likes to have success in the kitchen right? Well I look forward to sharing more of these cake mix recipes with you this year!
Keep up with all the happenings. Follow Beyond Frosting:
Facebook | Twitter | Pinterest | Instagram