This post may contain affiliate sales links. Please see my full disclosure policy for details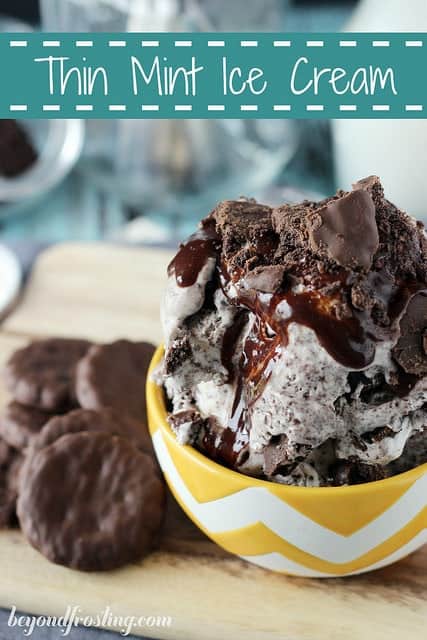 Did you guys watch the Olympic half pipe snowboarding? The men's finals were perhaps the biggest upset in US Snowboarding. I honestly was not rooting for Shaun White, but I was absolutely hoping another US competitor could take him down. Instead, none of them podium, which was a major bummer! It's been a hot topic in this household. However, the US women's team dominated half pipe finals and it was so inspiring to see those girls ride! I love half pipe myself but cant't do nearly anything close to what they have accomplished.
You guys don't really care about snowboarding, I know that! You are here for desserts. However snowboarding is so much a part of my life and when I met several bloggers in Utah last week, they knew that about me and I love that. Also, one last thing, the outerwear for the US snowboarding athletes is horrible, but that's a whole separate topic.Valentine's day- you guys wanna talk about that? Me either. I totally backed off Valentine's day this week. We have more important things to discuss around here.
Important things like Girl Scout Cookies. I didn't really mean to make this official Girl Scout Cookie Week, but I really just couldn't wait to share these recipes with you! I started with Thin Mint Brookies, perhaps the best thing to happen to Brookies since they were invented. I followed this with a Samoa Stuffed Brownie with Caramel Frosting. Today I have a Thin Mint Cookie Ice Cream. This is a creamy, mint ice cream packed with crushed Thin Mint Cookies. Now for this recipe, I ground these cookies into crumbs, to make sure every bite had cookies in it, but I also layered in larger chunks of the cookie. Since I usually freeze my Thin Mints (Do you not? You have to try this), I couldn't think of a better way to make this ice cream. Oh yeah, and be sure to put more cookies on top as shown below, just because.
You know what? I am totally obsessed with homemade ice cream. Now I will tell you that I haven't done a whole lot of experimenting with crazy recipes, but I have made a few really good ones to share with you! Did you see my S'mores Peanut Butter Cup Ice Cream? I don't know about you, but I like my ice cream slightly melted, and I used to stir my ice cream to make it into ice cream soup when I was a kid. So after I covered this ice cream in hot fudge sauce, I waited for it to melt and then devoured it. Sorry I'm not sorry.
Keep up with all the happenings. Follow Beyond Frosting
Facebook | Twitter | Pinterest | Instagram |
Print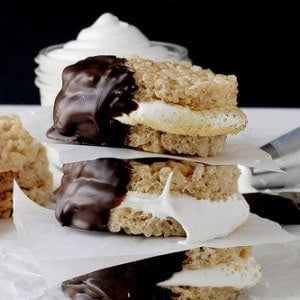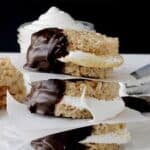 Thin Mint Cookie Ice Cream
Prep Time:

15 hours

Cook Time:

20 minutes

Total Time:

15 hours 20 minutes
Description
A creamy mint ice cream packed with Thin Mint Cookies
Ingredients
3

C Heavy whipping cream

3/4

C Sugar
Pinch of salt

1/2 tsp

Mint extract

1 1/2

Sleeve Thin Mints
Hot fudge sauce (optional)
Instructions
Pre-freeze your ice cream maker attachment as directed, usually at least 15 hours.
Heat 1 C whipping cream with 3/4 C sugar and a pinch of salt. Heat in a pot on medium heat, stirring just until it starts to bubble and sugar is dissolved.
Let cool for a few minutes and add remaining 2 cups of heavy whipping cream and mint extract. Refrigerate until completely cooled.
Once the heavy cream is cold again, set up ice cream maker, and spin on low speed, pour heavy cream mixture into ice cream maker. It is really important to have the mixer started as you pour in the cream. The cream will start to freeze to the sides right away.
Stir on low speed for 10 minutes and then increase to medium speed. Mix for another 5-7 minutes on medium speed.
While ice cream is spinning, use a food processor to chop Thin Mints into a fine crumb.
Reserve half a sleeve of Thin Mints and break up with your hands into smaller chunks that will be placed in layers into the ice cream.
During the last two minutes of mixing, pour Thin Mint crumbs into ice cream mixer while it is still churning.
Once ice cream is done mixing, pour 1/3 of ice cream in your container, followed by a 1/2 of your chunks of Thin Mint cookies. Repeat with a layer of 1/2 of your remaining ice cream, and top with remaining Thin Mint Chunks. Pour the remaining ice cream on top.
Return to freeze for 2-3 hours until desired frozen consistency.
Notes
Prep time includes freezing your ice cream maker.
Other recipes you might like:
Samoa Stuffed Brownies with Caramel Frosting