This post may contain affiliate sales links. Please see my full disclosure policy for details
This recipe makes Tres Leches Cake easy to prepare and no one will ever know it starts with a cake mix!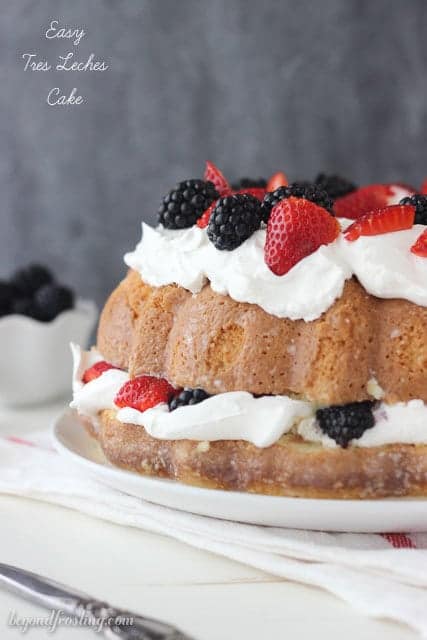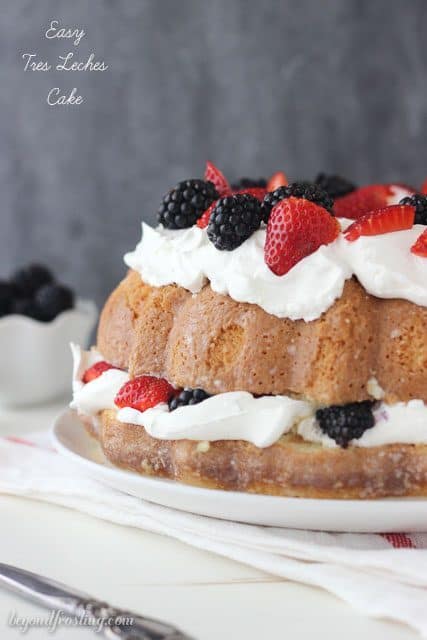 Today I am sharing this easy and rustic Tres Leches Cake over at Better Homes and Gardens blog, Delish Dish. Tres Leches Cake has been on my to-do list since I purchased my first Pioneer Woman Cookbook over 3 years ago.
I can never turn down a slice of Tres Leches Cake. It took all my restraint to keep from eating slice after slice of this cake. I'm a huge fan of whipped cream and berries, which are the perfect compliment for this cake.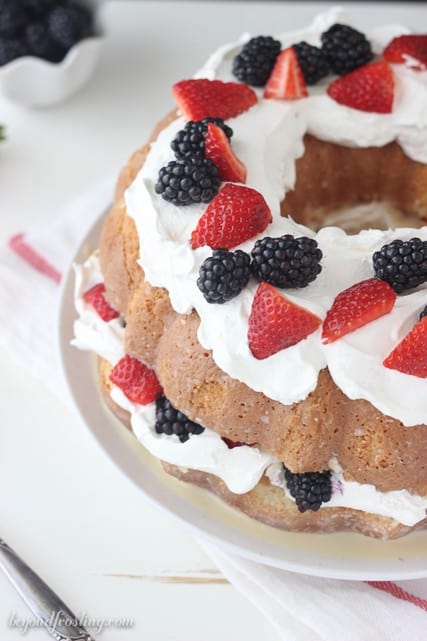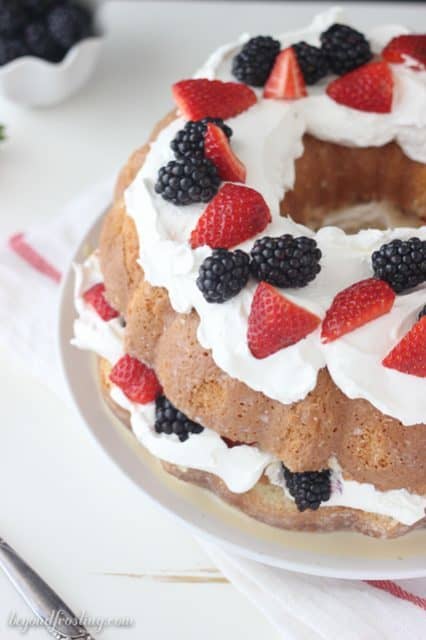 Near my house there is a large Latin market, kind of like the Walmart of Latin markets. The bakery section is massive, and whenever I pop in there, I often stare into the cake case in awe of the desserts that sit in front of me. I've tried a couple of their variations of Tres Leches Cake, and each one is equally awesome. I am so happy to have made one of my own.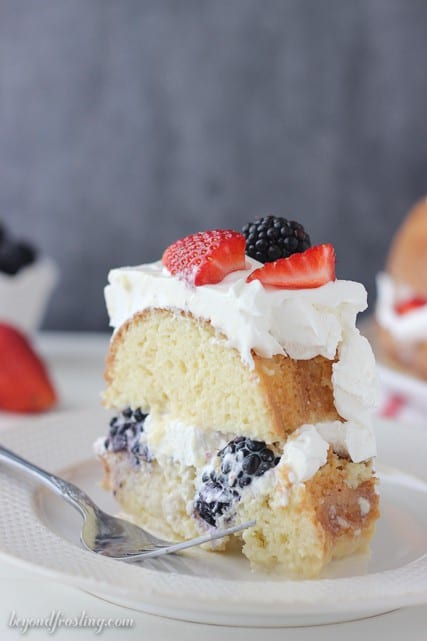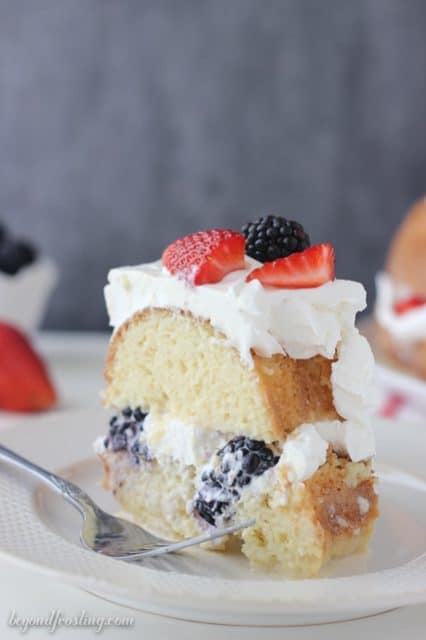 I also decided that I need to make more cakes for you guys. I only ever make cakes when there is a birthday or wedding. Do you guys agree? I hope so!
Head over to Delish Dish to see some helpful hints for making this cake, or skip right to the recipe, located here.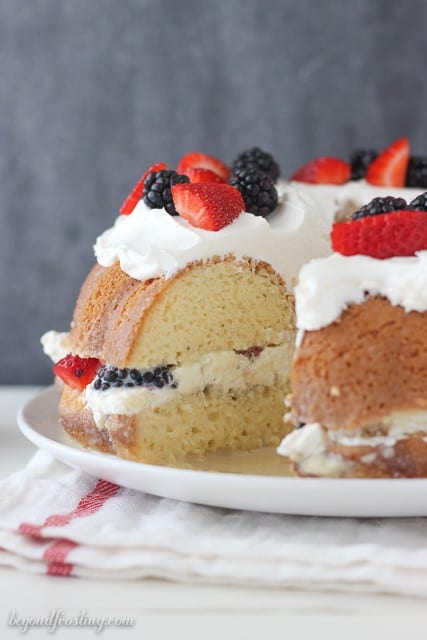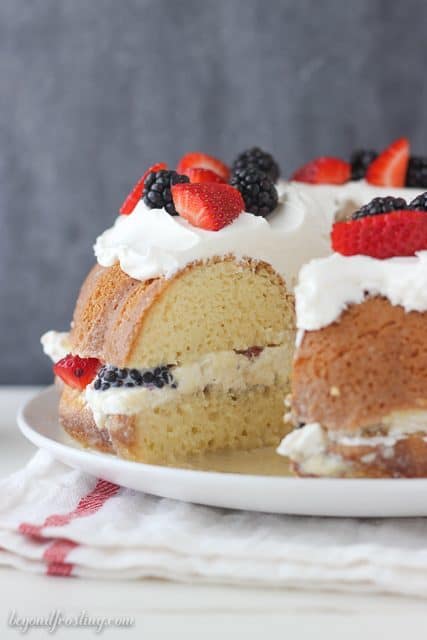 Stop by and check out my other posts on Delish Dish: