This post may contain affiliate sales links. Please see my full disclosure policy for details
These Cranberry Almond Shortbread Cookies are a soft and buttery almond shortbread loaded with sweetened cranberries and dipped in white chocolate.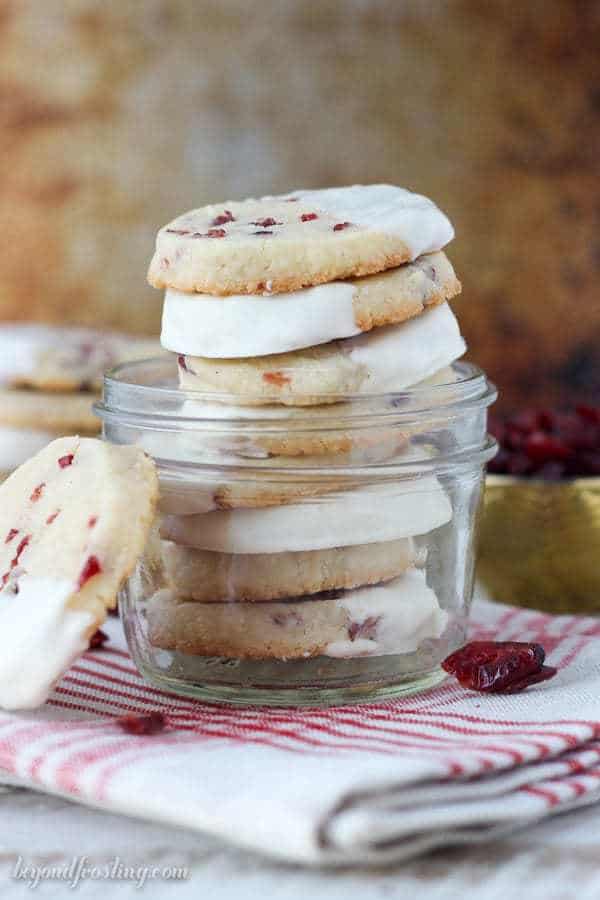 Cookie week continues with these Cranberry Almond Shortbread cookies! I love giving homemade gifts because one great reason for baking is to make others happy. Today I handed out cookie baskets at work, which included some Coconut Krispie Date Cookies, my perfect snickerdoodles and some Chai Coconut Chocolate Chip Cookies.
There are a few new cookies making an appearance this year, including these Cranberry Almond Shortbread Cookies which I am sharing over at Better Homes and Gardens today.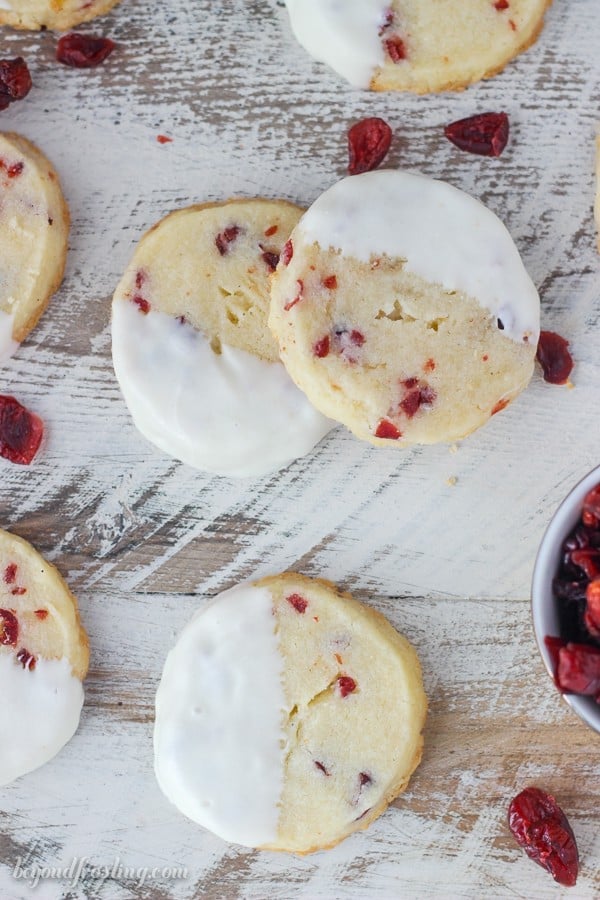 Can you believe I've never made shortbread cookies before? Me either! I was combing through the cookie recipes on BHG.com, and saw some shortbread cookies and thought they sounded amazing, but I didn't have any pistachios in my cupboards. So I searched through all the baggies in my pantry and picked out some cranberries and almond extract. Sometimes this is how the best recipes start.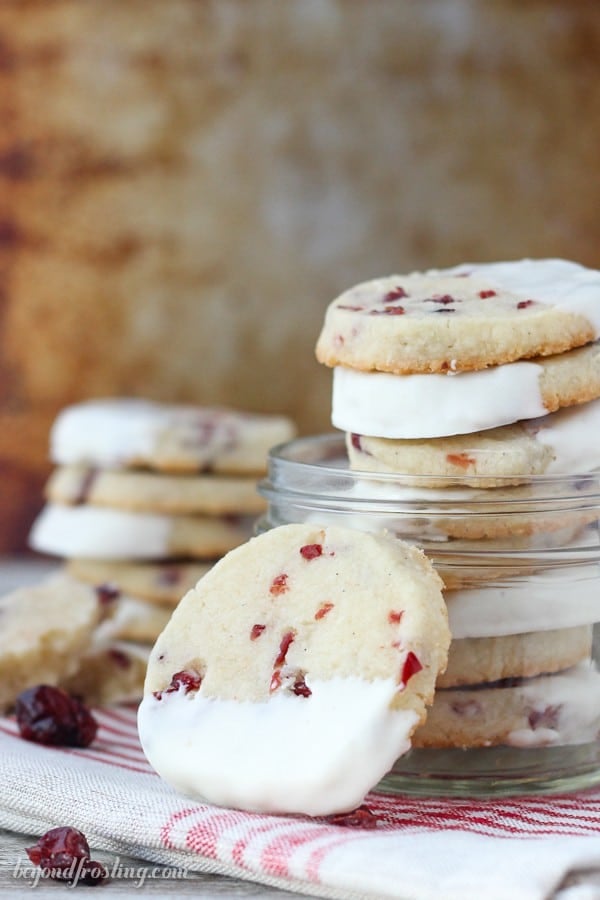 I adapted the recipe for these pistachio vanilla bean cookies, but substituted the ½ teaspoon of vanilla extract for 1 teaspoon almond extract. While I happen to have a vanilla bean in the cupboard, I don't think it made a huge difference in the taste of the cookies since these are almond flavored. So next time, I would just omit the vanilla bean for this recipe. I am sure it was amazing in the pistachio recipe. Other than that, I followed the recipe exactly. Since these cookies are sliced, it's important to slice the cranberries nice and small. I used a knife to chop them up before mixing them into the dough.
When it comes time to dip these cookies in white chocolate, I suggest to use a high quality chocolate that is made for candy making so that it will harden nicely on the cookie. If you want to use a white chocolate bar or white chocolate chips, consider adding a tablespoon of Crisco or vegetable oil so it will harden quicker.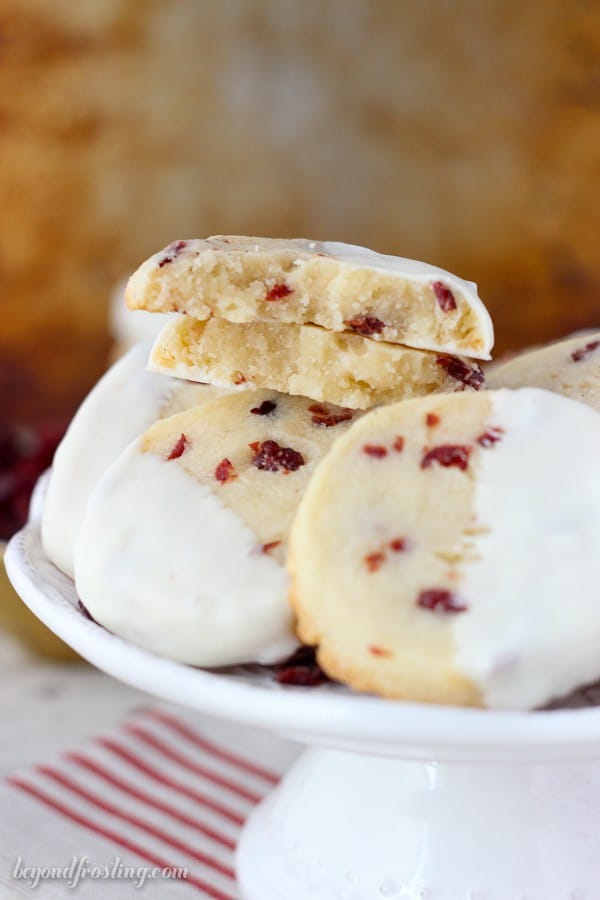 I was so surprised when I took my first bite of these shortbread cookies and they were soft and buttery in the middle. When I typically think of homemade shortbread cookies, I think of a crunchy butter cookie with a coarse crumb. So these pretty much won me over immediately.
These cookies do need to have the dough refrigerated for about 2 hours so plan accordingly. This recipe will be one that I come back to time and time again, whether it's a holiday or not!
Read more details over at Delish Dish or skip right to the recipe I adapted which was these pistachio vanilla bean cookies.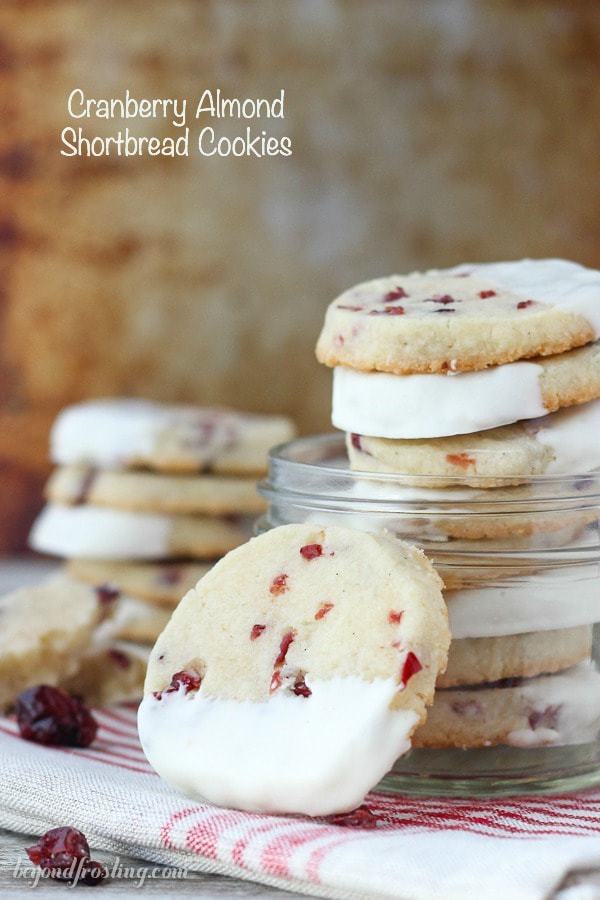 Follow Beyond Frosting:
Facebook | Twitter | Pinterest | Instagram
If you love no-bake recipes, be sure to check out my cookbook, No-Bake Treats!
You might also like:
White Chocolate Cranberry Orange Cookies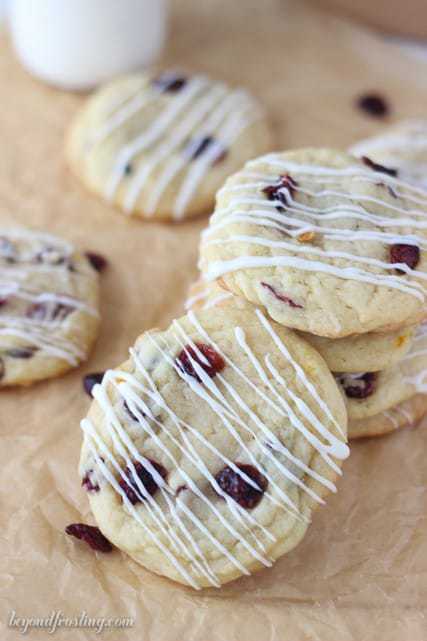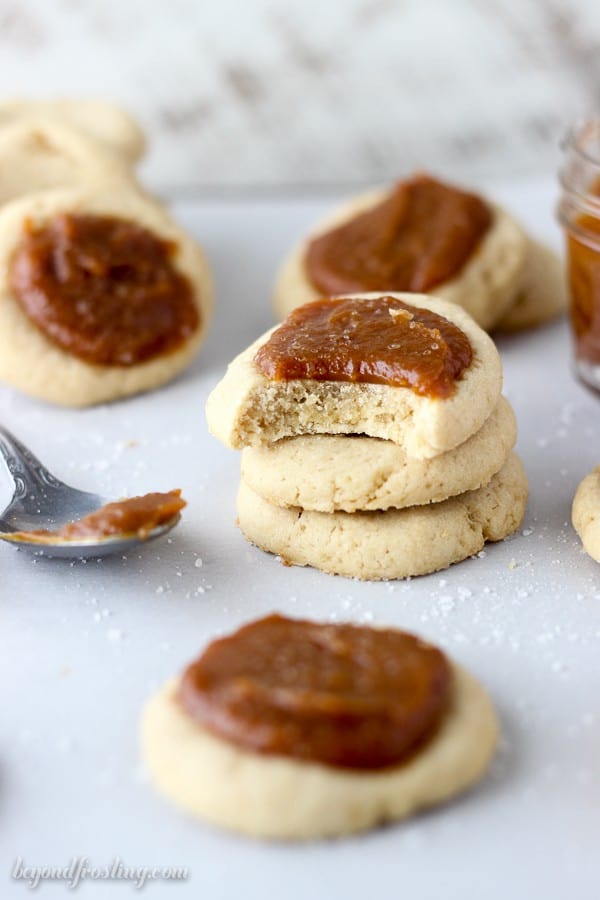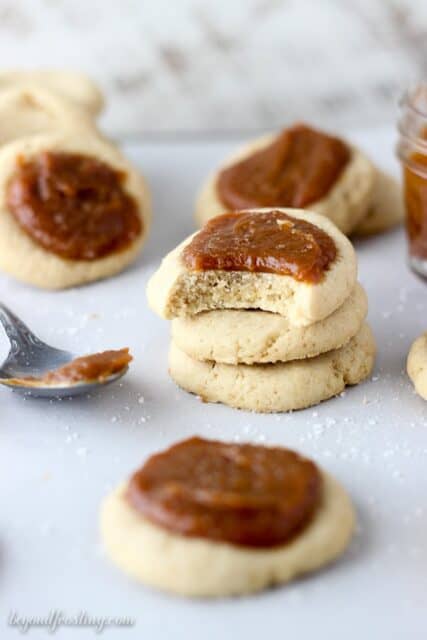 How to Decorate with Buttercream