This post may contain affiliate sales links. Please see my full disclosure policy for details
It's no secret at this point that Tuesday marked the official release of my cookbook, No-Bake Treats. As you know, I've been counting down for months, weeks and days until it officially started shipping this past week. It's been a year in the making, and I can't believe the time is finally here!
I know I've already shared some behind the scenes photo when I announced my presale, and I also shared my behind the scenes photos from my trip to QVC. Today I want to celebrate with an awesome giveaway as a way of saying THANK YOU for you endless support. I've received dozens and dozens of photos, comments and messages from those of you who purchased the book. I just LOVE seeing your photos. Make sure to tag me @beyondfrosting on your social media or use the hashtag #beyondfrostingcookbook so I can take a peek. This book would not be possible without the support of you, my readers and my family and friends who have supported me along the way. I am sure the endless amount of desserts helped.
So where can you actually buy it?
Amazon , Barnes and Noble , Indie Bound, Books- A- Million and wherever books are sold. You might want to also check you local bookstore. My friend send me a photo earlier this week, she found my book in her local bookstore!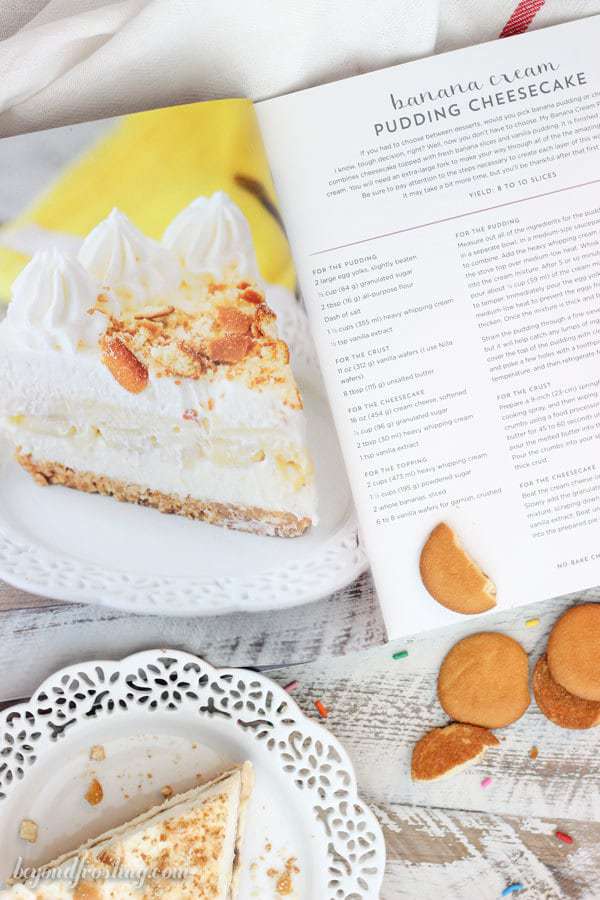 Most people I have spoken to have asked me why I chose to write a no-bake cookbook. I never thought I would have the opportunity to write a cookbook, so I just put the whole idea out of my head. So when my publisher, Page Street, approached me about writing a book, I was shocked. I had to reread the email 3 times before I actually believed it.
I thought a lot about the topics I wanted to write about and No-Bake Treats was obviously one of them. I developed the concept by starting to outline the different chapters and then writing a table of contents. As I continued to evolve the idea, I got more and more excited about it.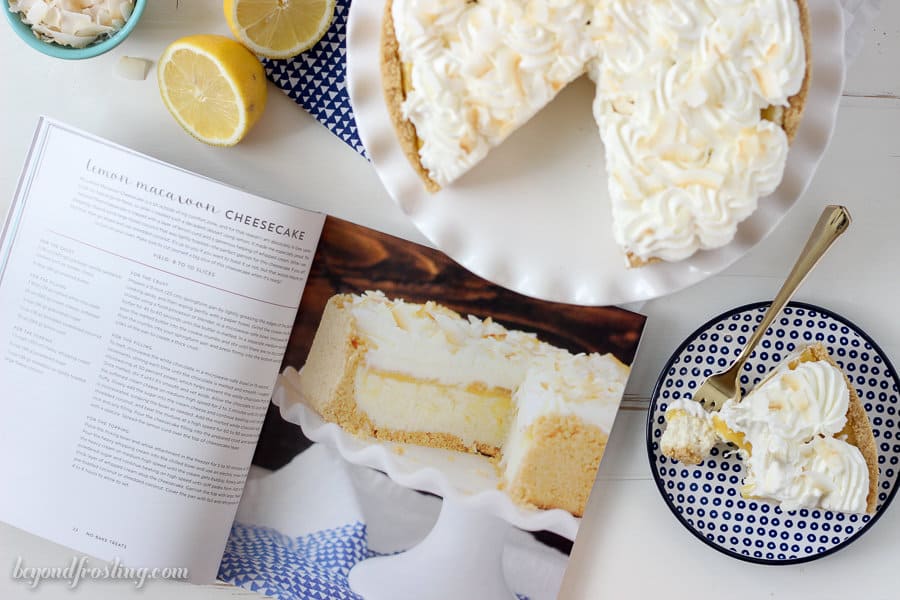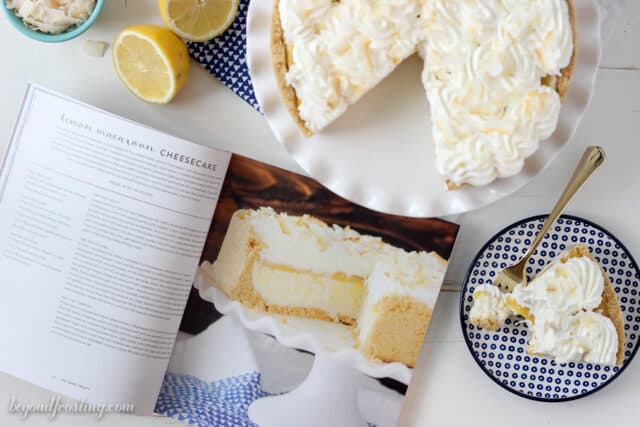 No-bake recipes are one of the more popular categories on my blog, so I know that it's something you would enjoy. I really wanted to take your average no-bake dessert and blow your mind. A lot of people tell me that they don't love no-bake dessert, but they really have no idea what you can do with them. Often times when people tried my desserts for the book, they didn't even realize they were eating a no-bake dessert. I also think that baking can be very intimidating for some, myself included too. So I wanted simple and approachable recipes for bakers (or non-bakers) at every level.
I want to take you out of your comfort zone and challenge you to make your own homemade pudding and fresh whipped cream. 99% of the recipes in my book are made from scratch (minus the crusts!). I want you to experience the same joy I felt when I learned a new technique or when I sliced into the middle of the cheesecake and was in awe at how beautiful it was. I want you to prepare a dessert for your loved ones and watch their faces when they take that first bite. These reasons and more are what kept me going when I felt there was no end in sight. In the end, all the late nights, missed happy hours and vacations, endless dishes (seriously, they never ended), tears and fears of failure were totally worth it.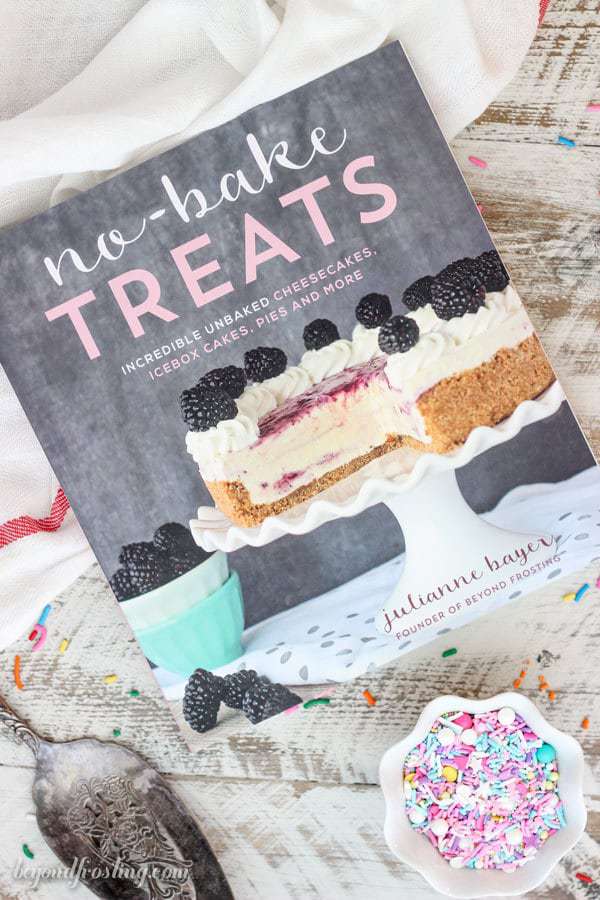 In case you haven't picked up a copy, I want you to know exactly what it is that you're getting.
80 recipes (75 of which are brand NEW). I included a few of my favorites like Apple Pie Lasagna, S'mores Lasagna, Circus Animal Cookie Dough Bars and Samoa Icebox Cake.
Each recipe in my book is no-bake. That means no oven required. So as we like to say, give your oven a break because it's too dang hot to turn it on anyway.
Every recipe in the book has a color photo, so you know exactly what you're getting into.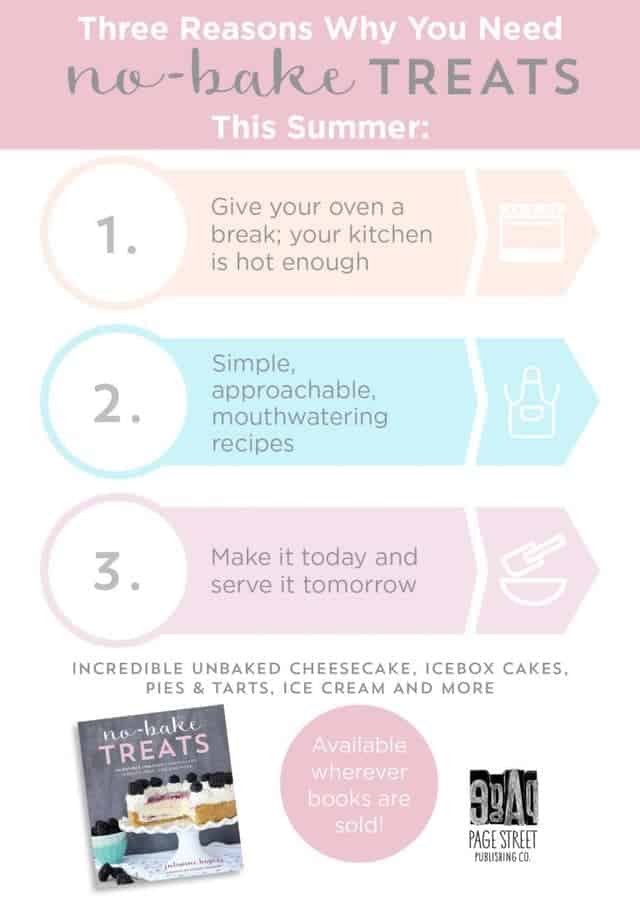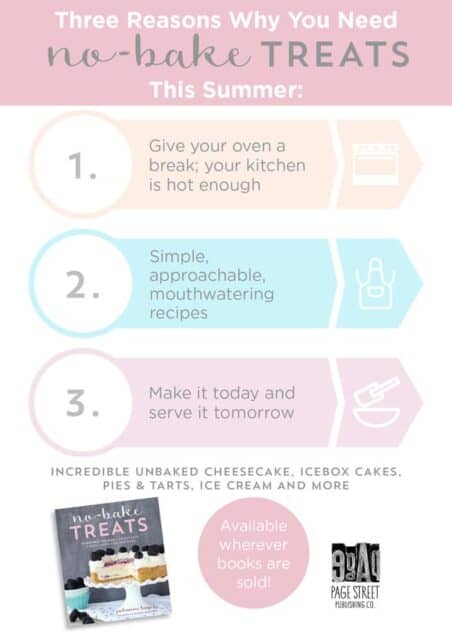 There's a whole section with tips and tricks where I talk about choosing the perfect crust and some techniques I use for garnishing my desserts. This is where you can make it your own! I love seeing the different variations on my recipes that you come up with.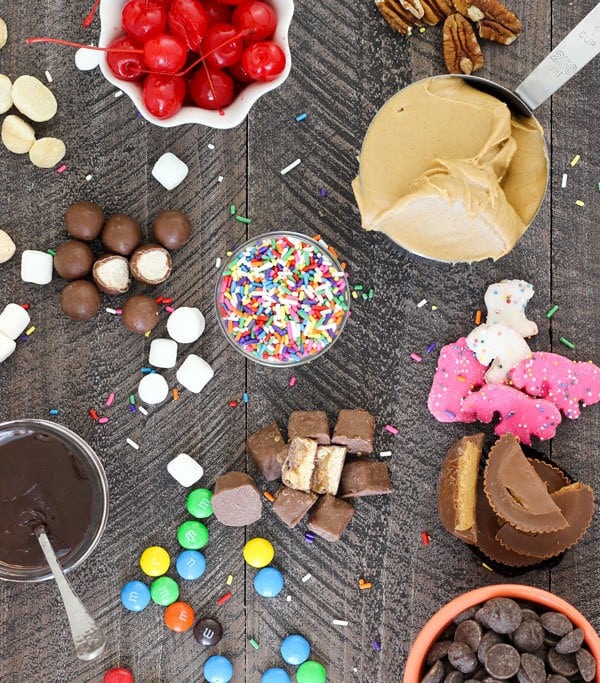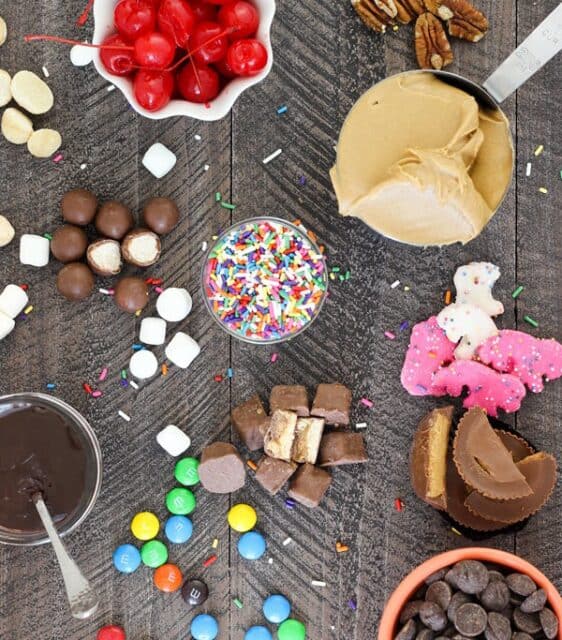 Speaking of crust, I shared a wonderful video for some more tips on making the perfect no-bake crust in a springform pan. I use a springform pan for a lot of my recipes, and you'll want to see why. Again, the crust is such a key player in more desserts. I like to get a nice thick bite of crust together with the filling. So you can choose your own type of crust to suite your preferences.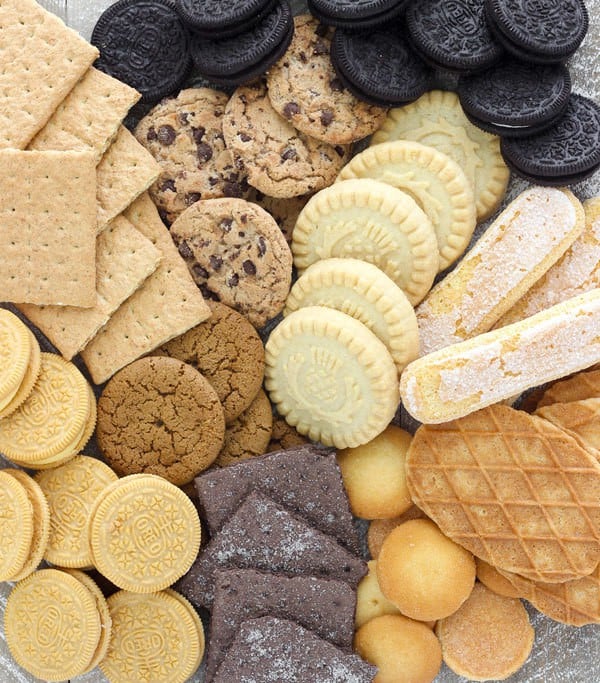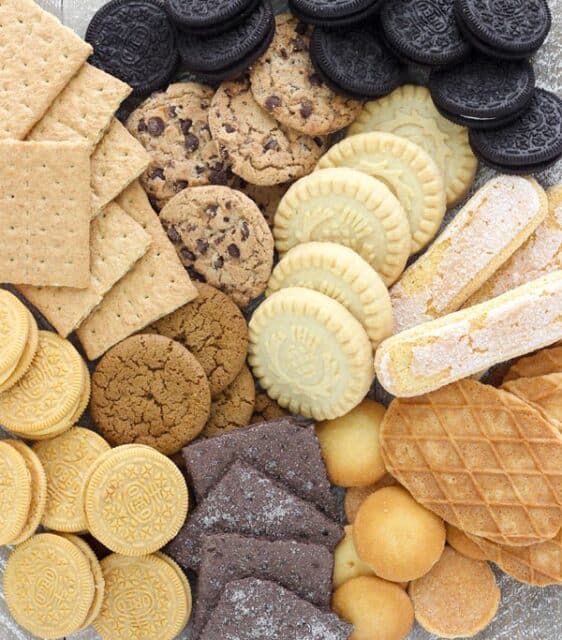 The types of recipes you'll find are:

Cheesecakes (still swooning over these!)
Layered desserts (hint, there's more dessert lasagna's involved)
Pies and Tarts (there's s'mores, peanut butter, fruit and more)
Ice cream and frozen treats (no fancy ice cream makers required for these!)
Bars and Snacks (think truffles, dips, cuttable bars and more)
Parfaits (these are not to be missed!)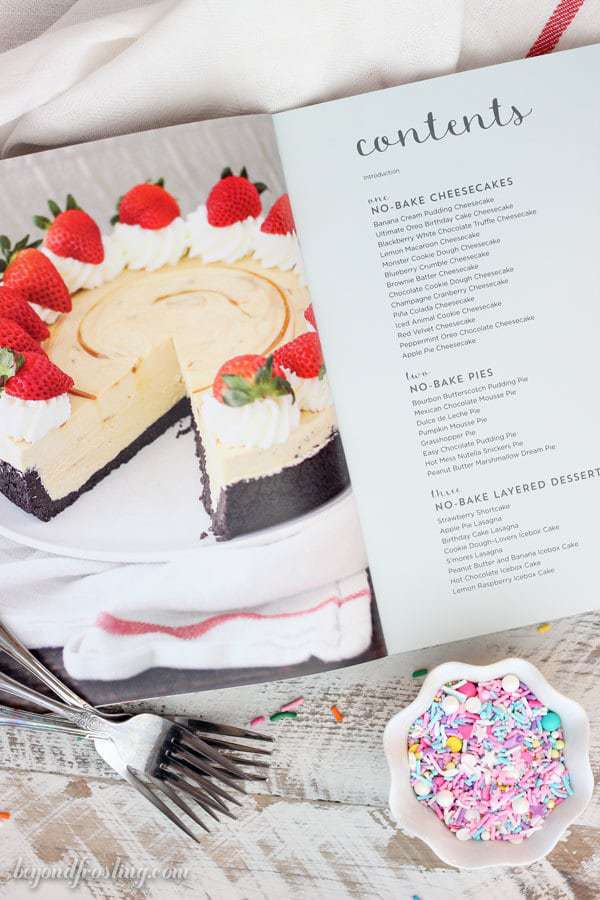 Lot of my friends are sharing recipes from my cookbook to help me celebrate. So I will be updating this post with more links as they become available.
Lemon Macaroon Cheesecake (Beyond Frosting)
Banana Pudding Cheesecake (BHG.com)
Banana Pudding Cheesecake (Shugary Sweets)
Birthday Cake Lasagna (I Am Baker)
Nutella Snickers Pie (The First Year Blog)
Nutella Snickers Pie (A TrEATS Affair)
Key Lime Ice Cream Loaf (The Gunny Sack)
Peanut Butter Banana Icebox Cake (Taste and Tell)
Butterscotch Pudding Pie (Crazy for Crust)
Now let's take a look at the giveaway!! There's lots of good stuff up for grabs!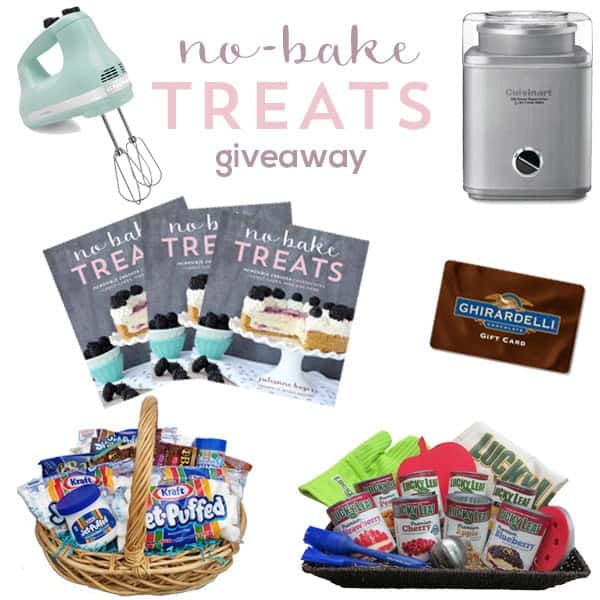 Disclaimer: Giveaway is open to legal US residents only age 18 and older. Void where prohibited or restricted by law. The giveaway is going to run July 22, 2016 at 12:01am EST and closes August 6, 2016 at 11:59 PM EST. Multiple eligible winner will chosen at random and will be notified (via the email used to enter this content) within 48 hours of the closing of the giveaway. The winner will have 48 hours from the time of notification to claim their prize. If no response is received within 48 hours, a new winner will be chosen. The cycle will continue until an eligible winner has claimed their prize. This giveaway is sponsored by Beyond Frosting and is in no way affiliated with Facebook, Pinterest, Instagram or Twitter. Thank you to Kraft Jet-Puffed Marshmallows and Lucky Leaf Pie filling for providing gift baskets.
KitchenAid 5-speed hand mixer $39.99 value plus shipping | Cuisinart 2-qt automatic ice cream make $69.99 value plus shipping | Ghirardelli giftcard valued at $100 | 3 signed copies of the No-Bake Treats Cookbook 22.99 value each plus shipping | Jet-Puffed gift basket including marshmallow, Baker's brand coconut, Baker's brand chocolate, Approximate value $50 | Lucky Leaf Pie filling gift basket including: 8 cans of Lucky Leaf Premium Fruit Filling , oven mitt, A canvas zippered Lucky Leaf tote bag, An apple shaped cutting board, 4 tart pans with an apple pie top cutter, An apple kitchen timer, 2 Rachel Ray silicone pastry brushes. Approximate value $100
Follow Beyond Frosting:
Facebook | Twitter | Pinterest | Instagram |